One of the things that stood out for me at the sneak peek of the all-new Terminal 2 at Bengaluru International Airport was the airport's well-conceived art program. The T2 Art Programme is inspired by Bharata's Naurasa mentioned in the Natyashastra. This new terminal showcases 60 artworks by 43 artists selected from Karnataka and the rest of India.
One of the highlights is a collection of rare bronzes from Karnataka, made possible with T2's tie-up with the state archaeological department. 'Bird's Eye View' by Madhvi Subrahmanian is one of India's most unique airport art installations. Located at the check-in hall, it features aerial views (with geographical coordinates) of some of the key airports across the world that Bengaluru is connected with. T2 is part of a growing list of airports that have seen art enlivening mundane departure and arrival zones in many airports across the world like never before.
From art exhibitions to showstopper installations, these airports are certainly worth an extended stopover. Art is now emerging as a differentiator that allows airports to create a unique identity and also engage with thousands of passengers who pass through these airports. While you might miss some of these installations if you have a quick connecting flight, I'd definitely recommend taking in the art. I've found these airports can have a calming effect after a long flight. Most of these airports also offer a peek into the culture and DNA of the city or the country.
Our list of six airports combines permanent and temporary art installations that can rival some of the world's best art galleries and museums.  
1. Terminal 2, Chhatrapati Shivaji International Airport, Mumbai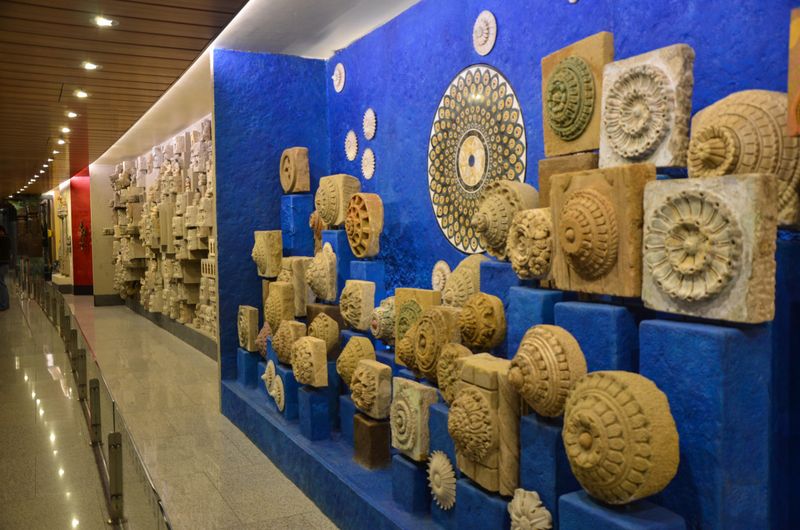 It's a no-contest, Mumbai's T2 is India's finest airport for art. There's a good chance you might have walked past T2's 'Jaya He' — one of India's most ambitious public art programs with a 3.2 km multi-storey art wall that assembles over 5,000 artworks and artefacts from across India. The art wall combines six themes that include India Greets and India Global to offer fascinating vignettes of India's cultural, historic and social fabric. Some of our favourite artworks include Theatrical Screening by Moreshwar Patil and Anil Naik and Guardian Angels of India by Andrew Logan.
2. Changi International Airport, Singapore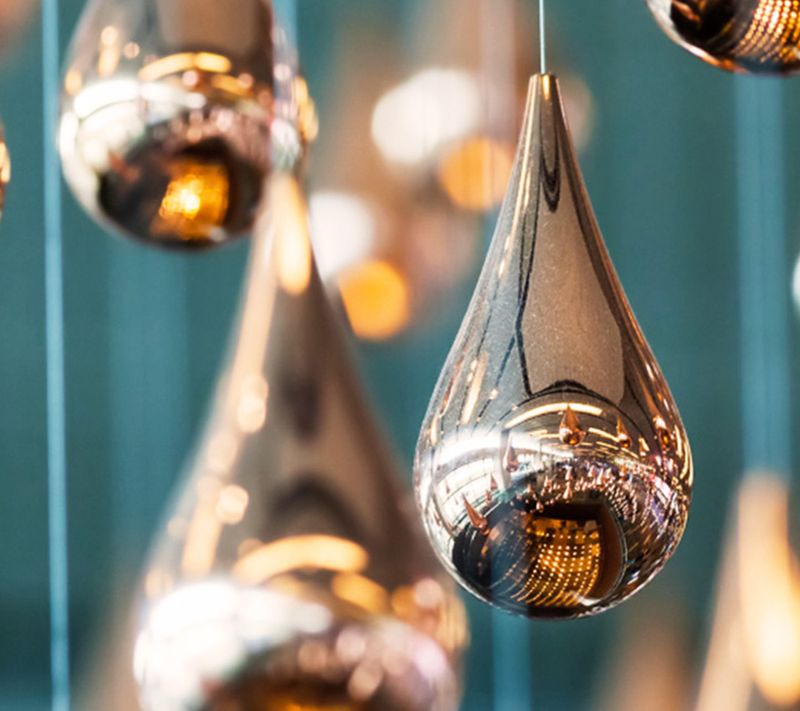 Changi is my favourite airport in the world. You might agree that it's one of the world's most efficient airports. Kinetic Rain in Terminal 1 is probably one of the best-known artworks in any airport in the world. It covers an area of 75 square metres and rises to a height of 7.3 metres; making it one of the world's largest kinetic art installations. 1,216 bronze droplets come together in this installation and can form 16 different shapes that include abstract art forms to instantly recognisable forms like a dragon and a hot air balloon. Terminal 4 includes fabulous installations like Petalclouds and an aluminium sculpture — Travelling Family, by renowned Swiss artist Kurt Lawrence Metzler.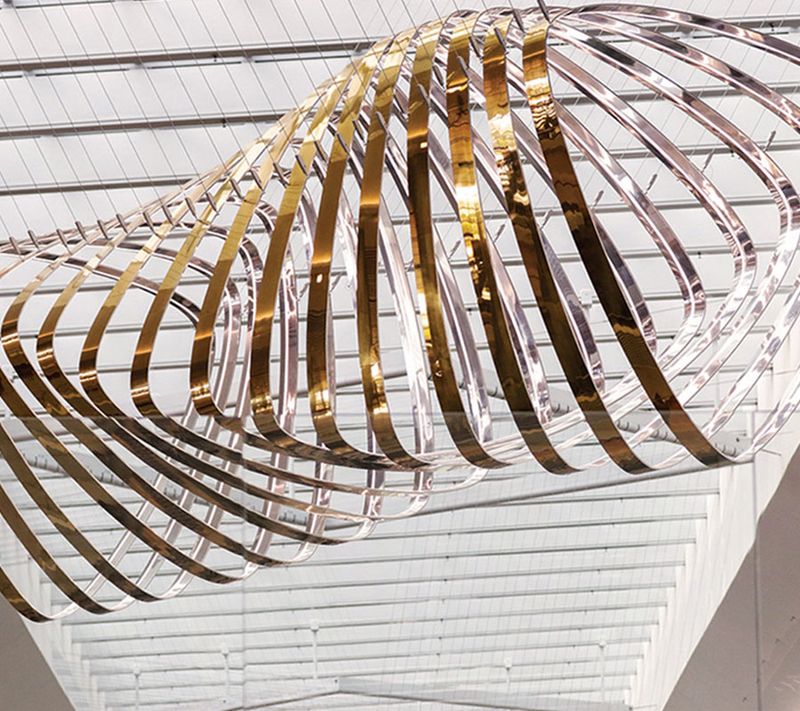 3. Amsterdam Airport Schiphol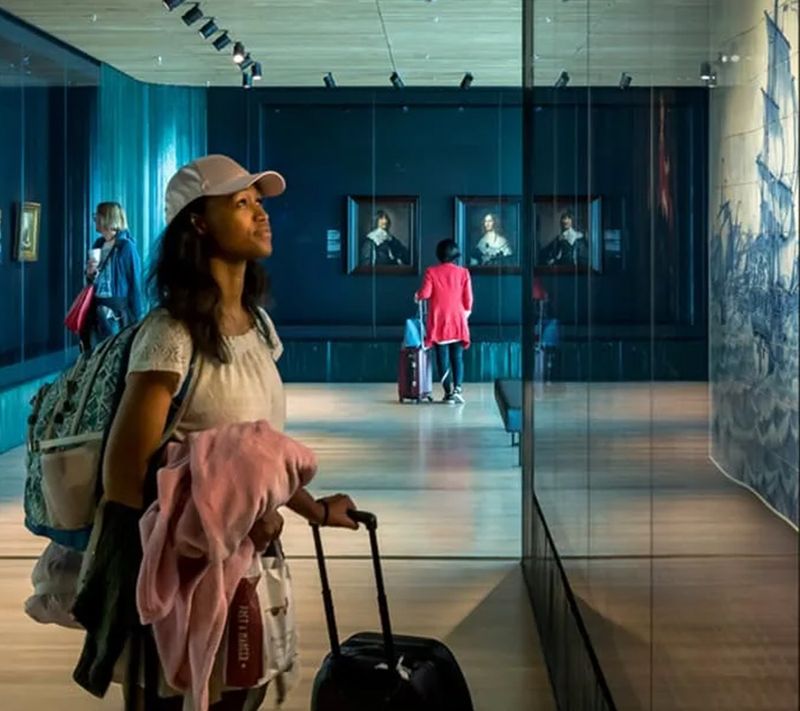 Art adds a great dimension to one of Europe's busiest airports. Holland Boulevard, the public area between Departure Lounges 2 and 3 allows travellers to take a welcome break from the travel process with a blend of art and culture. The Rijksmuseum Schiphol is the highlight of the Holland Boulevard experience and offers travellers great insights into Dutch culture and traditions. The Museum serves as an introduction to 17th Century Dutch painting, putting the spotlight on portraits, still life and landscapes from the era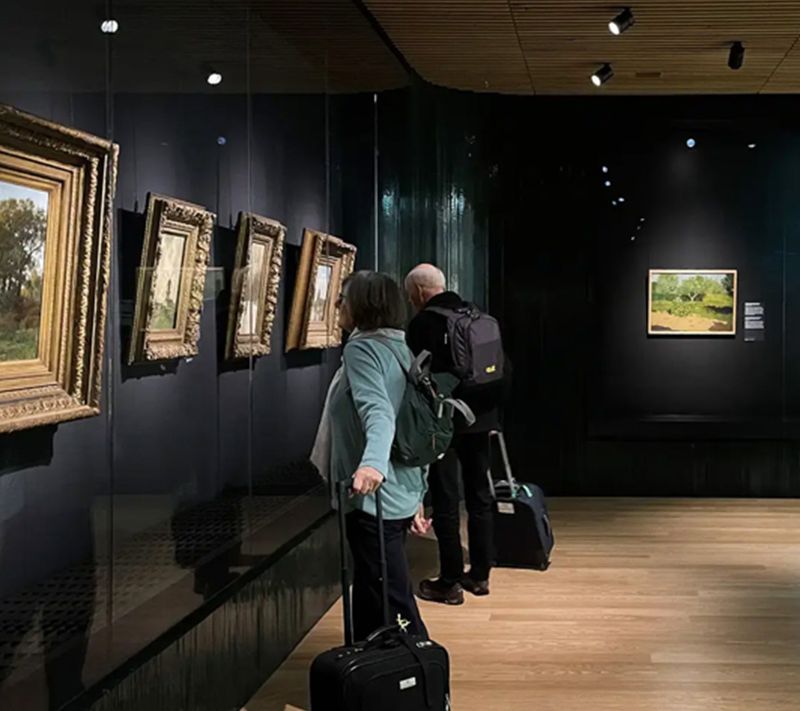 4. Los Angeles International Airport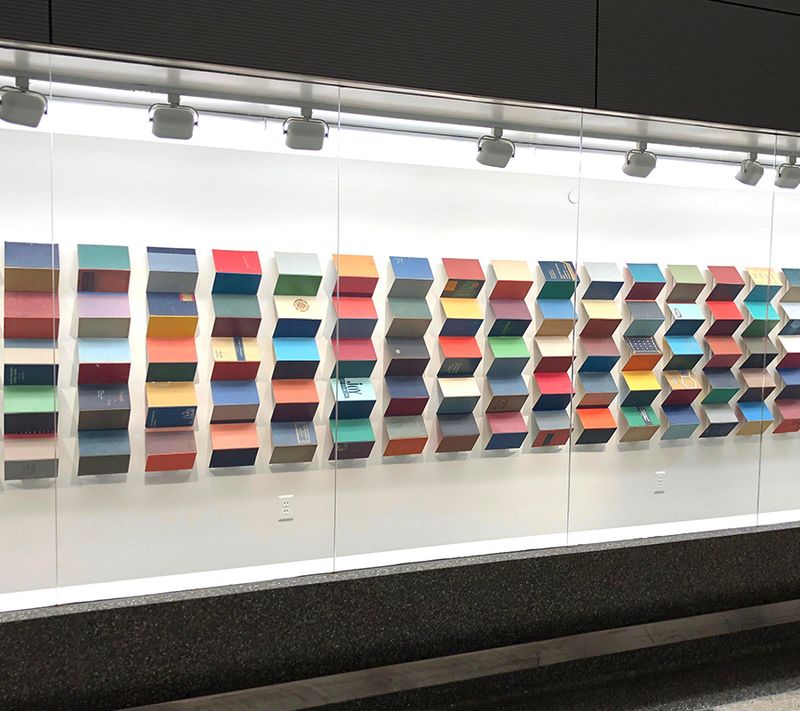 LAX is one of the world's busiest airports and a treasure trove for art. The LAWA (Los Angeles World Airports) Art Program has been an integral part of the airport's upgradation and combines temporary exhibitions, permanent installations and cultural performances with an emphasis on local and regional artists. One of my favourite installations is Points of Departure by Karen Kinney which uses book covers from the 1900s to the 1960s in a 30-feet long installation. The books capture the cultural shifts and evolution of human consciousness. The installation is a metaphorical representation of the fact that we are all interconnected. The other showstopper is Air Garden by Ball Nogues Studio in the Tom Bradley International Terminal's Great Hall which is 87 feet high and 52 feet wide.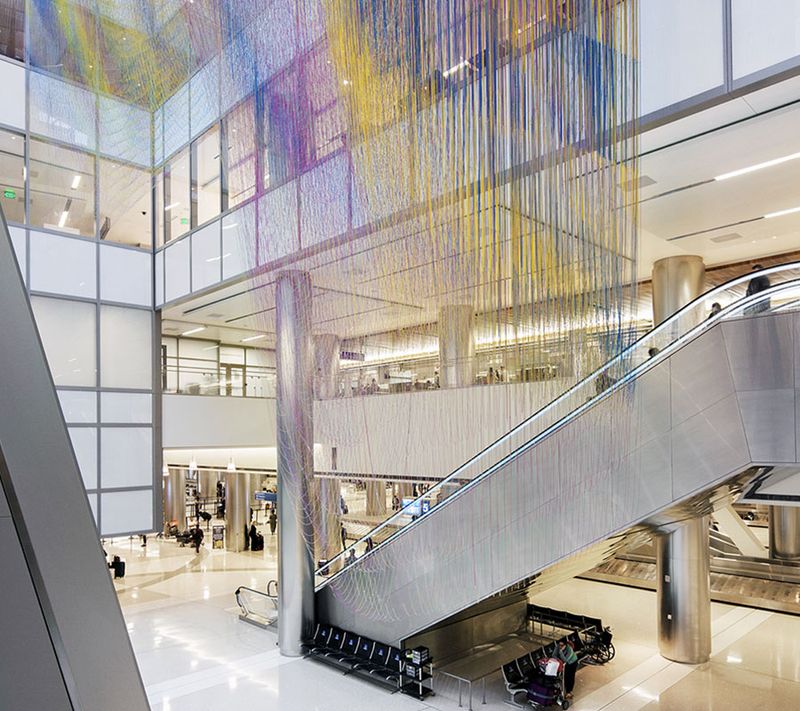 5. Hamad International Airport, Qatar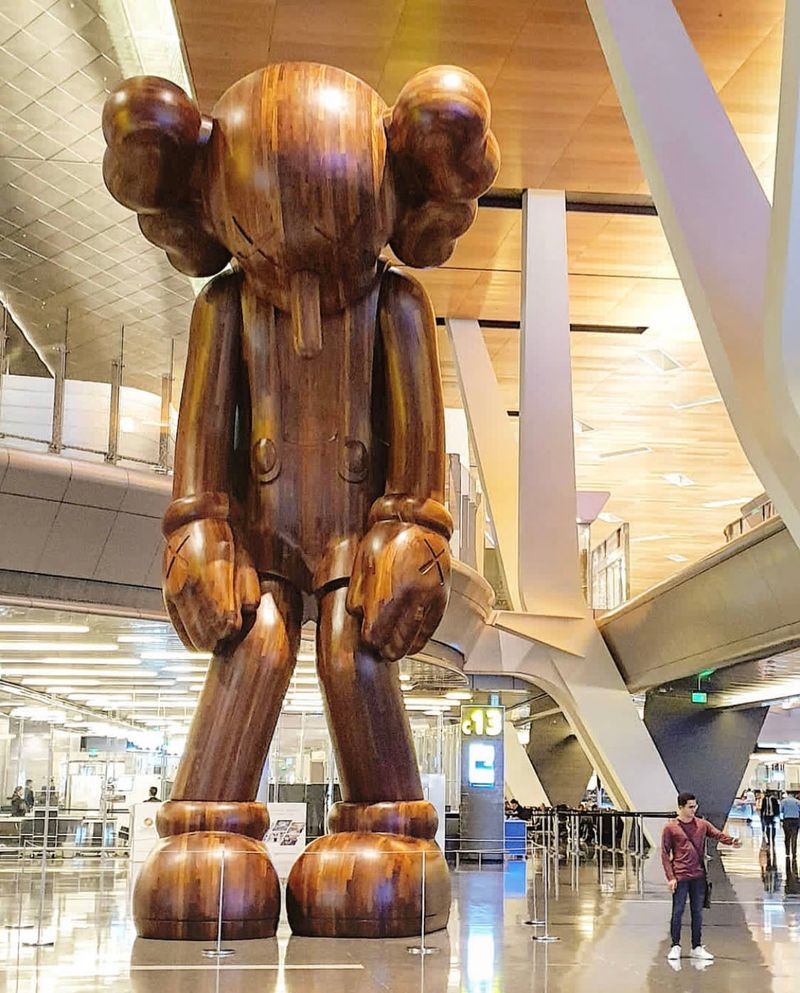 This airport was in the spotlight in 2022 during the FIFA World Cup. Hamad airport benefits from a unique partnership with Qatar Museums. The artworks combine acquired objects and those that have been specially commissioned for the airport. My favourite is the imposing 'Small Lie' (it stands 32 feet tall and weighs 15 tonnes) by American artist and designer KAWS (Brian Donnelley) which celebrates his relationship with wooden toys. Also, look out for 'A Message of Peace' to the World by Iraqi artist Ahmed Al Bahrani and 'Lamp Bear' by Swiss artist Urs Fischer. Hamad Airport offers a walking tour (36 QAR / Rs 800) organised by Discover Qatar in collaboration with Qatar museums (also available for transit passengers).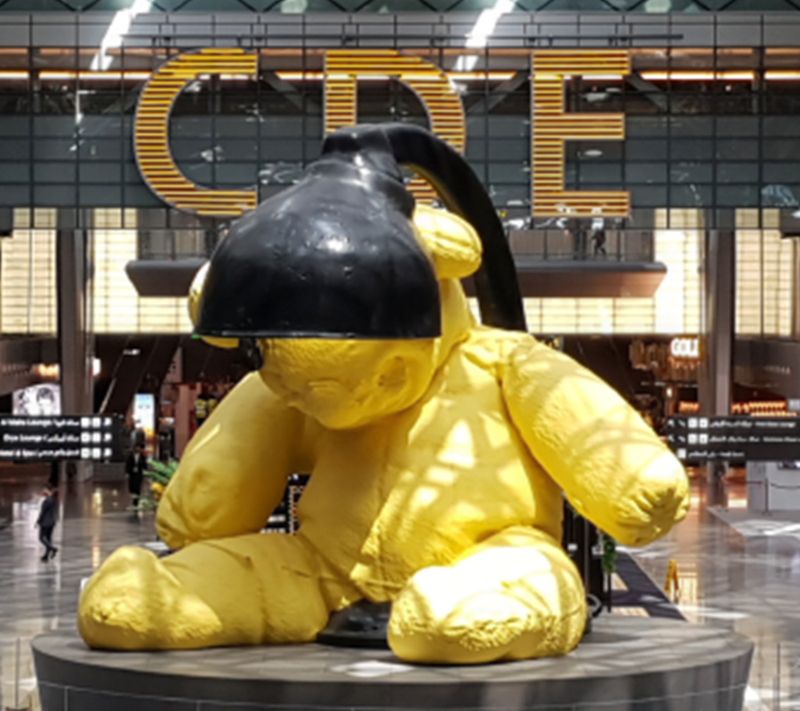 6. Athens Eleftherios Venizelos International Airport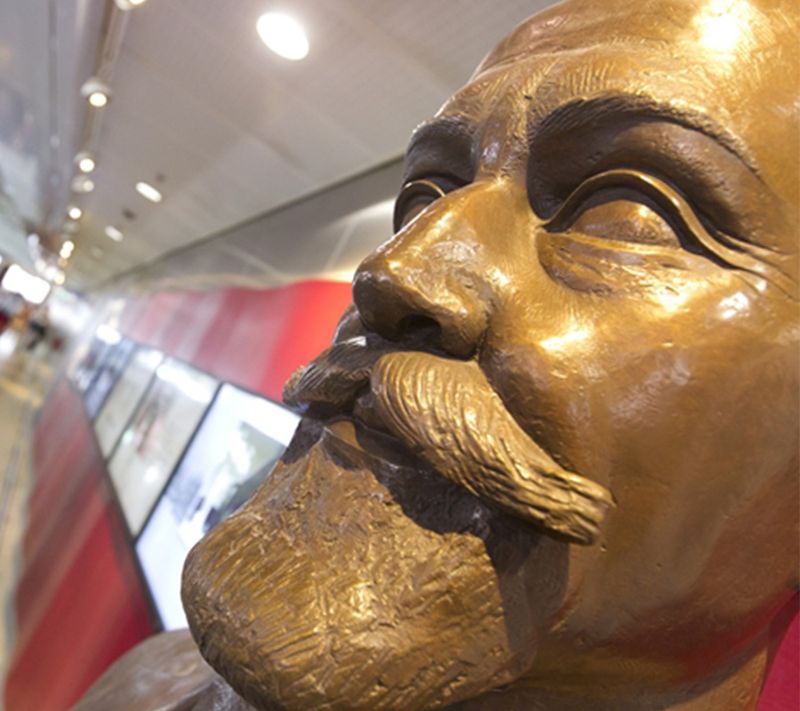 Can't make time to visit the museum on your upcoming travel itinerary to Greece? Don't fret. Leave it for the airport. The exhibition of archaeological findings in AIA's Main Terminal Building showcases archaeological findings discovered in Mesogaia. This exhibition contains 172 archaeological artefacts dating from the Neolithic and Early Helladic to the Post-Byzantine period. Also, make time to visit the Acropolis Museum in a specially-designed area of the Main Terminal Building, organised in cooperation with the Acropolis Museum. You can check out the virtual 3D tour here.
---
Photo: Shutterstock; Ashwin Rajagopalan