One of the biggest sporting events in the world is taking place from November 20 to December 18 this year — the FIFA World Cup Qatar 2022. Avid football fans may already have plans in place to visit Qatar to watch their dream players play their favourite sport live. Tickets are done, hotels booked, match passes pre-bought, and now all you're left with is to plan the perfect holiday.
The FIFA World Cup is no less than a festival that attracts hundreds and thousands of football fans from across the globe, you being one of them. So, when you're visiting Qatar for the FIFA World Cup 2022, what do you do on your free days? We recommend exploring the city and making the most of your immersive holiday in Qatar at these destinations.
While you carefully iron your jersey and gear up for the FIFA World Cup 2022 in Qatar, we help you plan your sightseeing days.
Things to do in Qatar when you're there for the 2022 FIFA World Cup
1. See the Museum of Islamic Art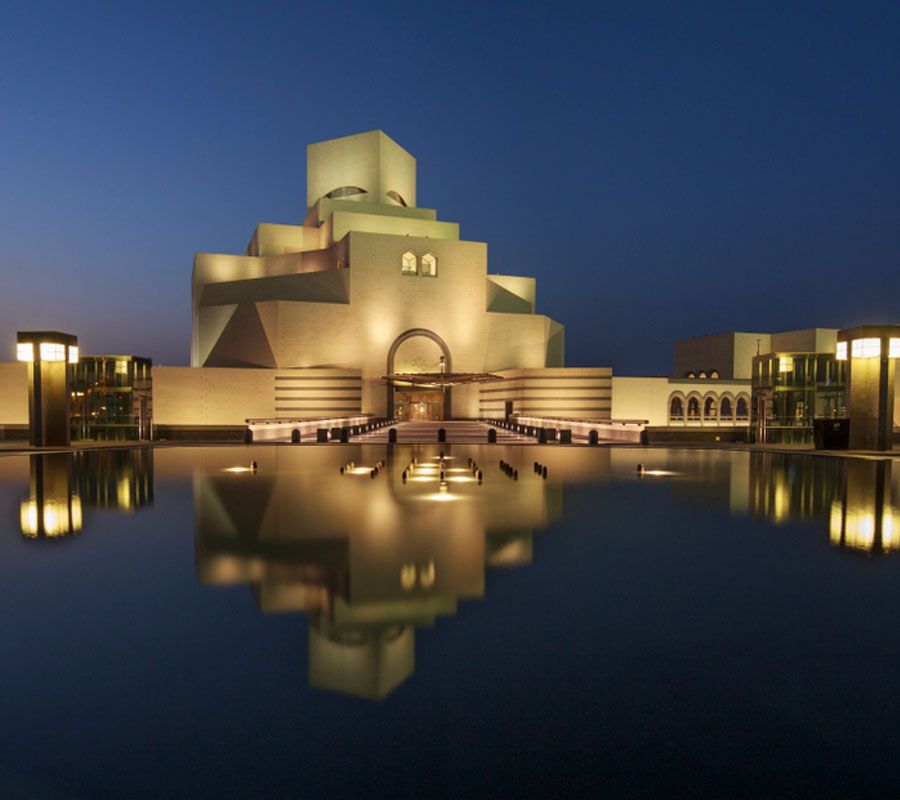 Among the best things to do in Qatar is to visit the Museum of Islamic Art. Designed by Pritzker Prize-winning architect I.M. Pei, the iconic architectural marvel is Doha's crowning jewel. Located on an island along Doha's corniche, the museum houses a heritage library with rare editions of books in Arabic and English. After an intellectually enriching tour, you can enjoy an authentic French meal at their fifth-floor restaurant IDAM by Chef Alain Ducasse.
2. Explore Katara Cultural Village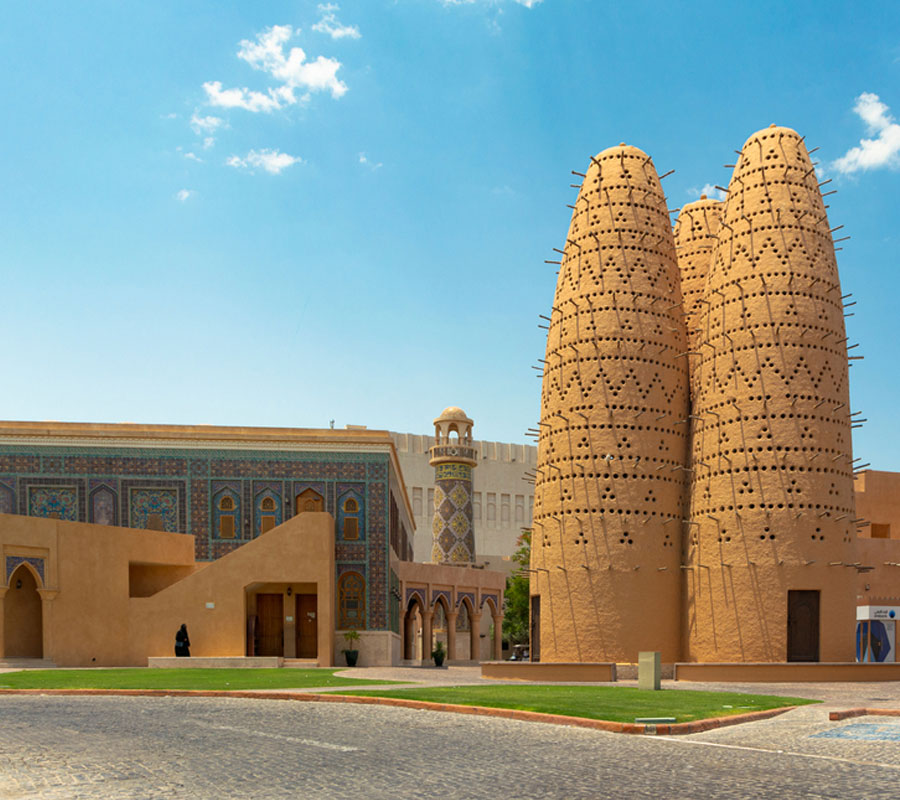 When you get time during your Qatar World Cup 2022 tour, make it a point to visit the Katara Cultural Village. The village of Katara, which derives its name from the previous spelling of Qatar, is a hub of cultural diversity and rich traditions. Housing the famous Katara mosque with a Persian and Turkish style enamel work, the mosque was designed by Zeynep Fadillogu, the first female architect to design mosques. Besides this landmark monument, you can visit the Greek-style amphitheatre and several art galleries that adorn the area.
3. Visit the Al Zubarah Fort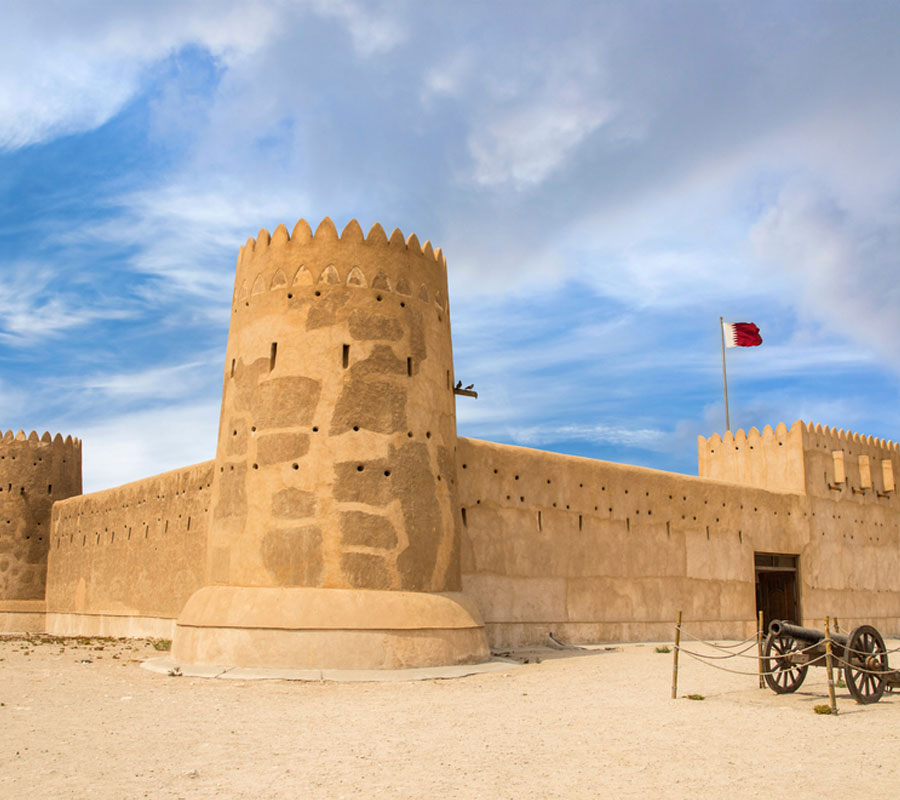 Qatar destinations are lined with ancient attractions that are a must-see during your FIFA World Cup 2022 tour. Located around 105 kilometres northwest of Doha, it is a 20th-century fort that is also a UNESCO World Heritage Site. Close to Al Zubarah town, the fort houses residential palaces, mosques, streets that lead to fisherman's huts, a canal, cemeteries, ruins and more.
4. Tour The Pearl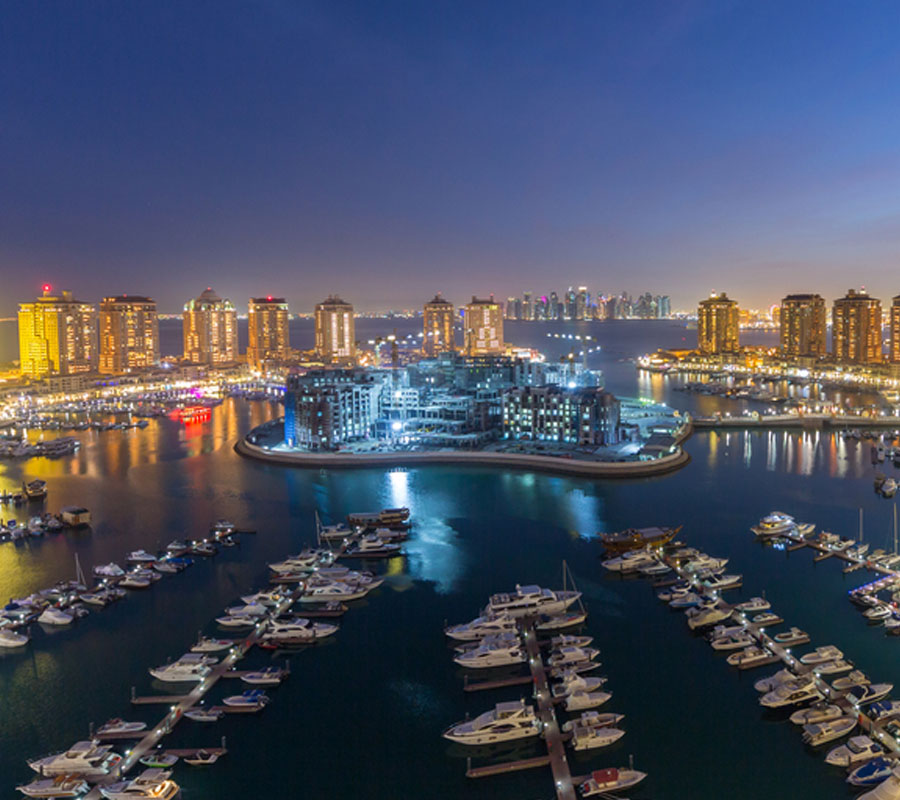 Easily one of the best things to do in Qatar is to relax at The Pearl. An incredible artificial wonder in Doha, The Pearl in the city's West Bay Area allows you to soak up the warm Middle Eastern sun in the tranquil waters. A yacht-lined marina bordered by skyscraping towers, luxury hotels and Michelin-star restaurants will give you a peek into the opulent world of the royals. Fantastic views, great food and a peaceful Mediterranean vibe are just what you need to relax after a thrilling match day.
5. Scout around the Dahl Al Misfir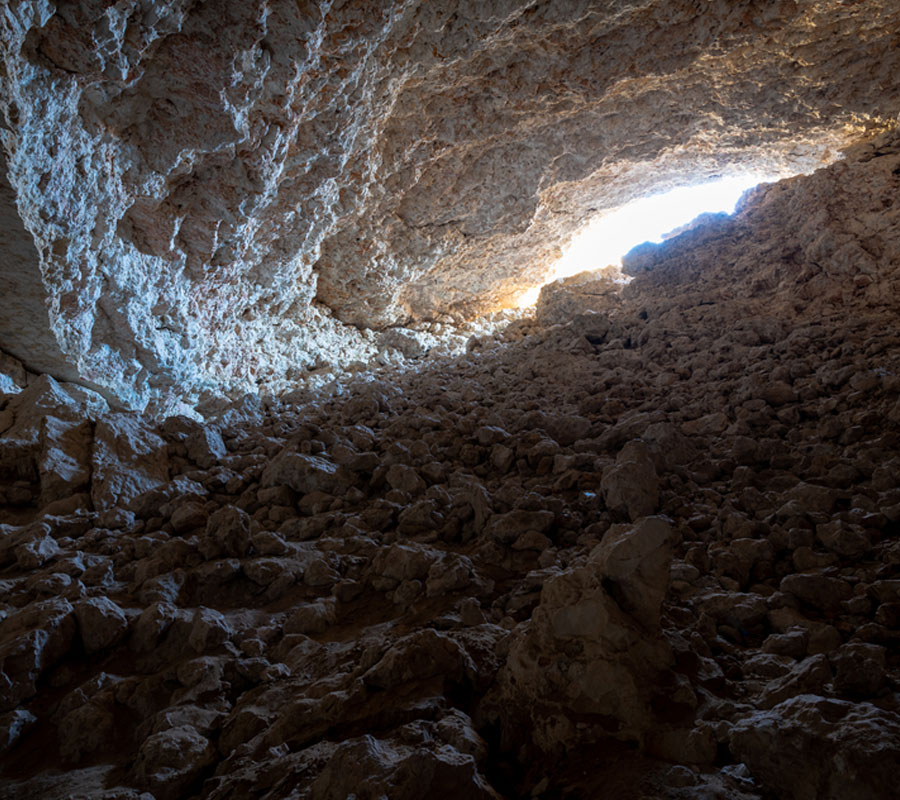 With your Qatar World Cup 2022 dates in place, planning a trip to explore nearby natural sites should be easy. One such exquisite spot is the Dahl Al Misfir, a 40-meter-deep cave that contains fibrous gypsum crystals. One of the deepest, largest and most easily accessible caves in Qatar, the Dahl Al Misfir is believed to have taken its form during the mid-Pleistocene Era. Wear proper hiking shoes and be prepared to spot exotic species of birds like nightjars and wagtails that inhabit the area.
6. Shop at Souq Waqif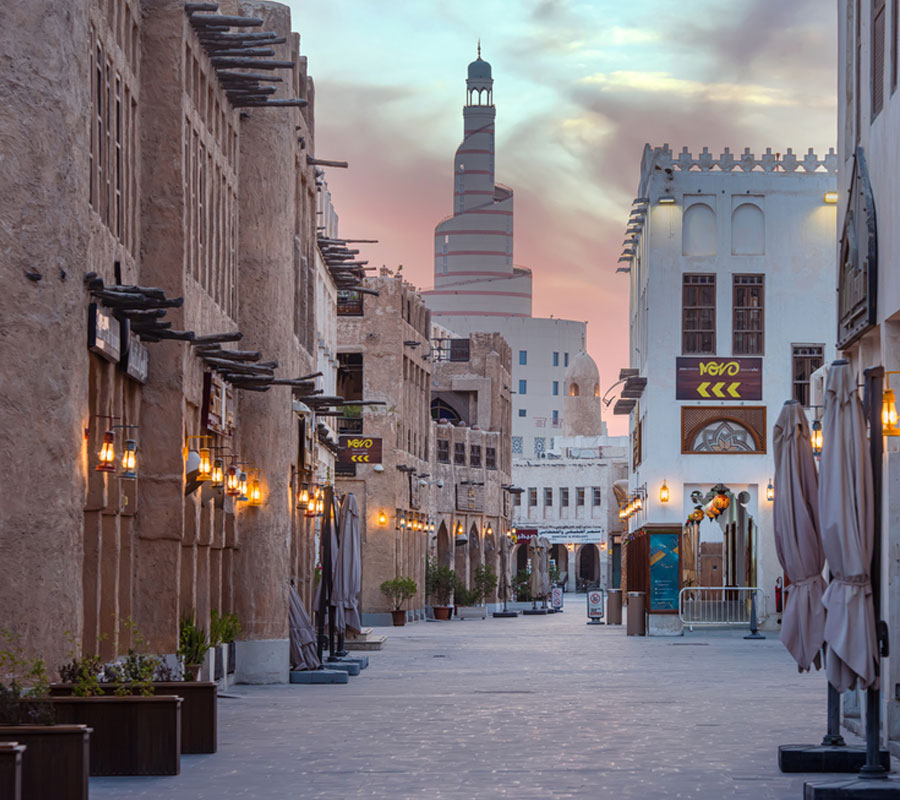 Wondering where is Qatar situated on the global map? One of the richest countries in Western Asia, Qatar has the Gulf of Bahrain to the west, the Persian Gulf to the east, and Saudi Arabia to the south. So, it comes as no surprise that the dynamic trading markets in Doha share influences from the popular Middle Eastern souks. Spend a day exploring and strolling through the lanes of Souq Waqif. From checking out exquisite gold jewellery to posing with a falcon, Souq Waqif is an all-purpose bazaar that houses shops for all your needs. Spices, pearls, wildlife, precious jewellery stores, eateries and more are available in the area.
When you are done sitting by your laptop planning Qatar to India time difference, which is two and a half hours behind IST, check out our recommended 6 interesting things to do in Qatar.
Things to Keep In Mind When Travelling To Qatar:  
Pack appropriate covered clothing when exploring the streets of Qatar

You can drink alcoholic beverages only at restaurants and hotels

Qatar follows a Sunday-to-Thursday schedule, so most museums or attractions will be closed on Fridays

The weather during November, December and January is fairly pleasant in Qatar but pack a warm pullover any way
Photo: Shutterstock