Lord Ganesha, the god of wisdom and prosperity, is a revered deity in Hindu mythology. Known by different names across India, the elephant deity is the son of Lord Shiva and Goddess Parvati. Believed to be superior to all Hindu gods, no momentous celebration begins without first offering prayers to Lord Ganesha. The destroyer of evils and harbinger of wealth, knowledge, and good fortune — there are plenty of ancient temples dedicated to Lord Ganesha. From Mumbai to Sikkim, head out on a spiritual quest as you witness some of the most exquisite Ganpati temples in India. Steeped in grandeur and breath-taking architecture, seek blessings from the Lord as he sits magnificently on his throne gracing the temple with his stately aura.
7 Famous Ganesh temples in India
Siddhivinayak Temple, Mumbai
A popular Ganpati temple to visit in Maharashtra is Mumbai's Siddhivinayak temple. Established in 1801, the temple houses a unique Ganpati idol carved from a single piece of black stone, and the trunk points to the right instead of the left. The idol at Siddhivinayak is known as the Navasacha Ganpati, meaning the temple has a wish-granting capacity and is also believed to be the biggest Ganpati in India. Frequented by hundreds of devotees each day, visiting the famous Ganesh temple of Siddhivinayak during Ganpati celebrations is an experience in itself.
Dagdusheth Halwai Ganpati Temple, Pune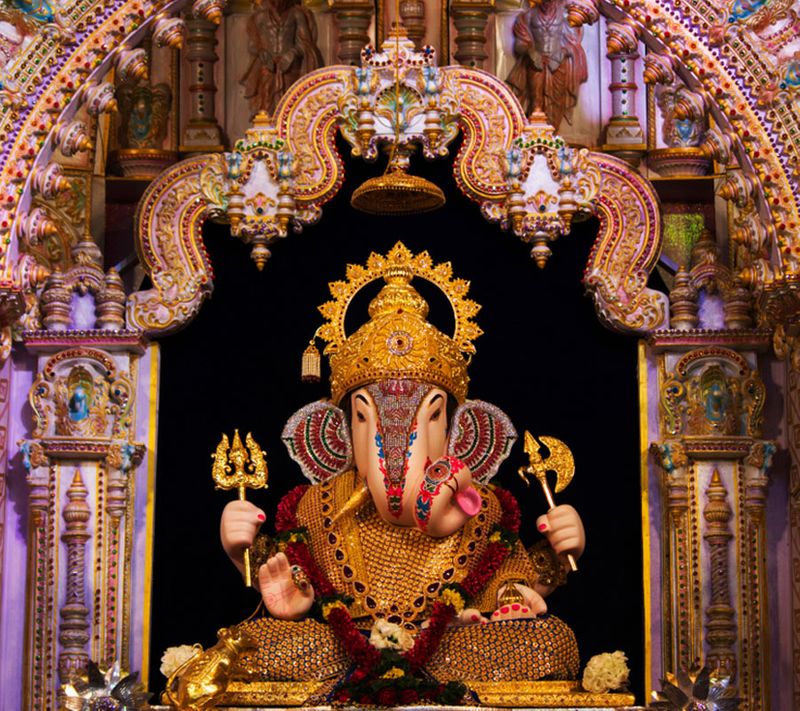 An exquisite Ganesh temple in India, the Dagdusheth Halwai Ganpati mandir is another revered religious spot in Maharashtra. Built by a sweet-maker from Karnataka in 1893, the temple boasts a magnificent gold Ganesh idol that is adorned with diamonds and other precious stones. Standing tall at 7.5 feet and 4 feet wide, the pure gold idol weighs more than eight kilos. Located in the bustling city of Pune, the temple has a surprisingly calm environment allowing you to offer prayers in Lord Ganesha's divine presence.
Kanipakam Vinayaka Temple, Chittoor
Located just 75 km away from the holy spot of Tirupati in Chittoor, Andhra Pradesh the Kanipakam Vinayaka temple is a prominent landmark in ancient history. Apart from the temple's intricate architectural design, the idol features three colours on Lord Ganesha's forehead—white, yellow, and red. Built by the Chola King in the 11th century, devotees who visit the temple take a dip in the holy waters to wash off their sins and rid away worldly problems.
Madhur Mahaganapathi Temple, Kerala
A 10th-century-old Ganpati mandir in Kasaragod, Madhur Mahaganapathi temple was built by the Mypadi Rajas of Kumbla. An architectural marvel, the historic structure of the temple is made neither on stone nor soil, but a unique floor material. Around the temple is a medicinal pond, and taking a dip in the water is believed to cure people of skin illnesses and diseases. The highlight of this Ganpati temple is the Moodappa Seva, a festival where the idol of Lord Ganesha is covered in a mixture of sweet rice and ghee, also known as Moodappam.
Ranthambore Ganesh Temple, Rajasthan
Did you know that Ranthambore is famous for more than just its national park? Housing a popular Ganesh temple atop the 1000-year-old Ranthambore fort, the sacred spot witnesses a good footfall of travellers and pilgrims who visit the area. Lord Ganesha resides in his Trinetra (three-eye) form at this 6500-year-old historic temple. As per Hindu mythology, Lord Krishna and Rukmani's wedding invite was sent to the temple seeking blessings from Lord Ganesha. Ever since the temple receives thousands of wedding invites from couples who offer prayers to the god before entering a new phase of their life.
Ganesh Tok Temple, Gangtok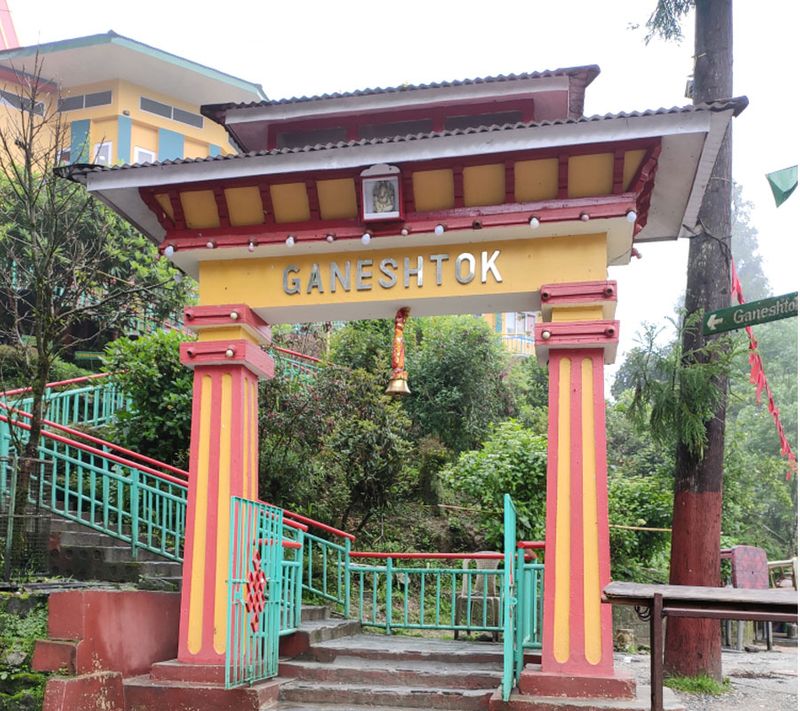 A Ganpati mandir in a land of Buddhist monasteries is surprisingly famous among locals. As a tourist, you will have to hunt it down, because the mandir is located on a hilltop near the Gangtok TV tower. The Ganesh Tok temple in the hill station of Sikkim houses a beautiful idol of the god of good fortune. A must-visit religious spot in the area, enjoy a spectacular panorama of the scenic valleys and mighty peaks of Khangchendzonga from the temple porch.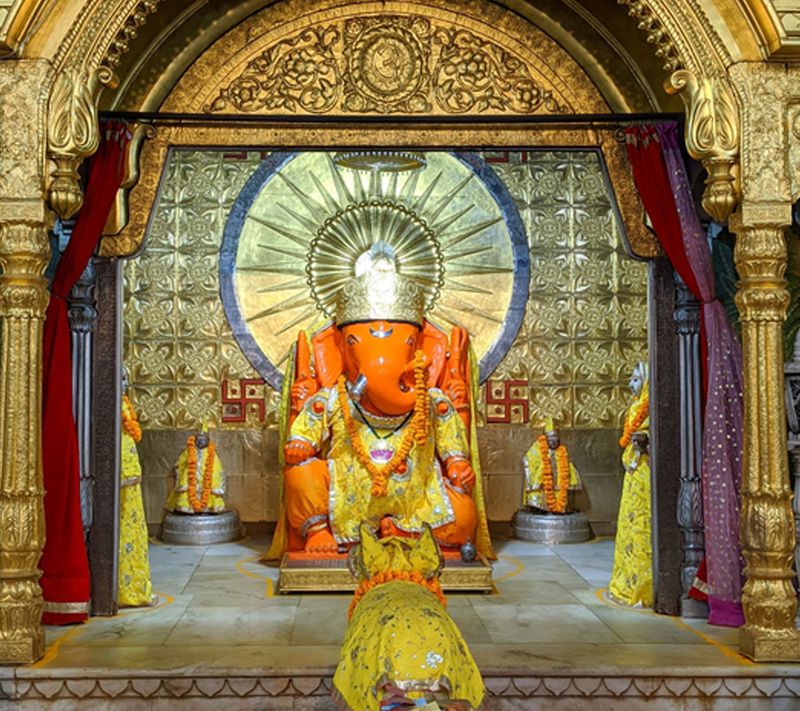 Made in the 18th century by Seth Jai Ram Paliwal, the Moti Dungri Ganesh temple in Jaipur is a popular religious spot that attracts devotees from all over Rajasthan. Built to seek the blessings of the lord before every special occasion, the mandir is located in Rajmata Gaytri Devi's Moti Dungri Palace. An architectural marvel, the temple features intricate stone carvings and lattice work on the idol making it a spectacular site to visit.
Take a trip to these historically significant Ganpati temples in India to seek blessings from the lord. You can visit any of these 7 temples during the Ganesh Chaturthi celebrations and be a part of this momentous occasion. 
---
Photo: Shutterstock