Located in the western part of India, Jodhpur is a city in the Thar desert. The city of Jodhpur is known for its marble goods, furniture industry, colourful glass bangles, crockeries, intricately designed carpets and other handicrafts. The place also has a lot to offer in its flavourful and unique cuisine and has restaurants and food joints bustling with tourists. The city also has quite the historic significance and there is no dearth of popular tourist destinations that one can visit while vacationing in the blue city. From forts to palaces to boutiques, you can see and experience it all.
However, we have curated a list of all the happening things to do in Jodhpur
1. Explore Mehrangarh Fort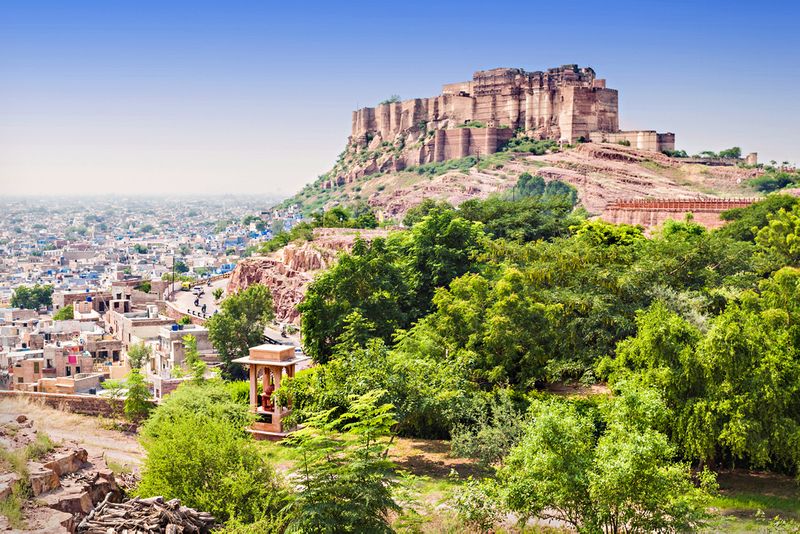 This is one of the most popular places to see in Jodhpur. It was built by the great ruler Rao Jodha in 1459 and it sits on a hilltop above surrounding plains. This fort is one of the most beautiful forts in India known for its formidable architecture and how it epitomises the royalty and heritage of the state. The high fort walls were used to protect the main city and the fort was named Meherangarh as an ode to the Sun god as Meheran means sun and Garh means fort. You can also check out the museum that displays paintings, weapons and sculptures.
Timings: 9 am to 5 pm
Ticket price: Tour escort fee Rs 120
2. Ride the Jodhpur Flying Fox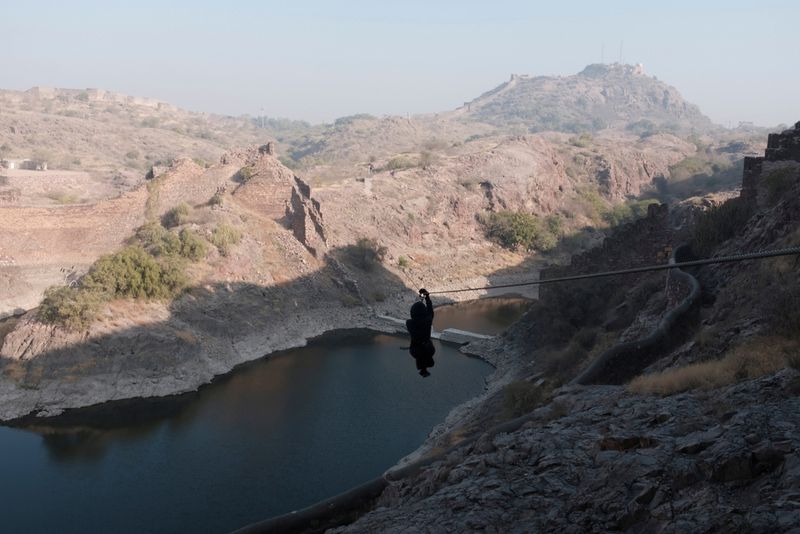 The Flying Fox is a Jodhpur specialty where there are 6 wires connected on two points and you can zipline on top of the lake to the other point. With supreme standards of safety and equipment, the flying fox gives you the best views of the Mehrangarh fort as it covers the bastions, walls and lakes of the fort. If you are an adrenaline junkie, this is one activity you must do in this city.
Timings: 9 am to 5 pm
Ticket price: Rs 1700 for adults and Rs 1500 for kids
3. Wander Through Rao Jodha Desert Rock Park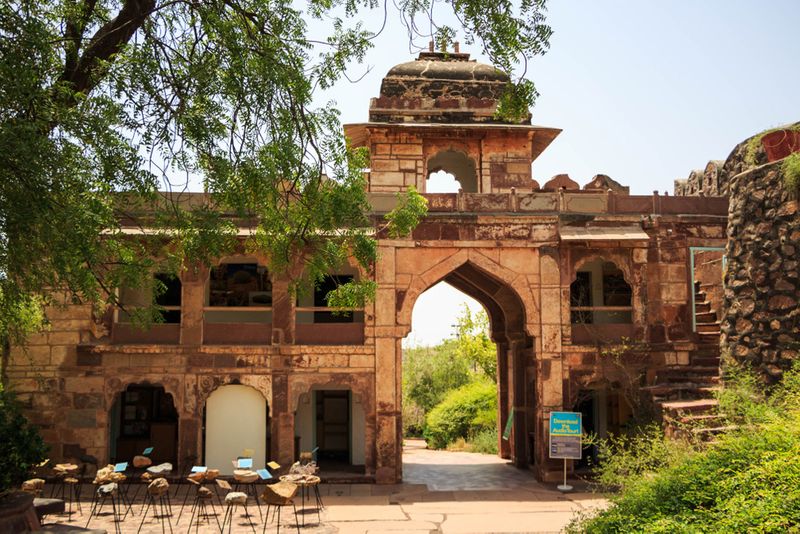 This park is located at the foot of Mehrangarh Fort and it was constructed in 2006 to restore a rocky wasteland and its natural ecology. The park contains volcanic and sandstone formations. The park has an Interpretation gallery, Visitors centre, a plant nursery, a souvenir shop and a cute cafe that you can spend time in.
Timings: 7 am to 6:30 pm
Ticket price: Rs 100 per person and INR 200 for a guided tour
4. Marvel at Umaid Bhawan Palace
If you are looking for places to see in Jodhpur, Umaid Bhawan palace must be high on your list. This is one of the world's largest private residences where the current royal family, Maharaja Gaj Singh and his family live. A part of the residence is managed by Taj hotels and you can stay there too to experience how the royals live. Or, you can just visit the palace to marvel at the great architecture of the palace and relax and watch the sunset in the manicured lawns. You can also visit the museum to see the artefacts of the royal family.
Timings: 10:30 am to 4 pm
Ticket price: Rs 30 for adults, Rs 10 for kids, Rs 100 for foreign tourists
5. Take a cooking class at Spice Paradise
If you are looking for things to do in Jodhpur that are entertaining and fun, take a cooking class at Spice Paradise. It is a spice shop operated by a lovely family that offers cooking classes everyday where they teach traditional, homemade recipes with spice mixes that showcase the flavours of the state. You can learn about the Indian culture, food and heritage and also carry back a few souvenirs like natural spices for your food fanatic friends.
Timings: 10:30 am to 8 pm
Ticket price: Rs 1000 to 3000 (approx)
6. Sample Indian sweets
If you have a sweet tooth, or are just in the mood for something sweet,  you have to try out the sweets that Jodhpur has to offer. They have some of the yummiest and famous sweets that are popular worldwide. Try out sweets like Ghewar, Diljani, Mawa Kachori, Rabdi malpua, sangam barfi, moong dal halwa and churma. The sweet delicacies in every bite will make you explore Jodhpur like never before.
7. Shop at Sambhali Boutique
This cute boutique is located at the heart of Jodhpur and consists of clothes, accessories and handicrafts that are made by the female graduates of the Sewing Trust of the Sambhali Trust, an NGO that works towards empowering the women of the state. They sell Indian and western wear and items that you can take back with you as a souvenir for all the great time you spent in Jodhpur. 
Timings: 10 am to 7 pm
We have listed all the things to do in Jodhpur for you, now all you have to do is to book your tickets to this beautiful blue city and pack your bags! 
---
Photo: Shutterstock