In India, many yoga retreats can help you feel better by healing you from within. They are found in beautiful places like amidst mountains or by the calm sea. These retreats offer different types of yoga, meditation, and programs to make you healthier. You can go to places like Rishikesh, Goa, or Kerala for these retreats. They provide vegetarian food, and natural treatments, and teach spiritual lessons. These retreats give you a complete experience to find yourself, feel good, and be more connected with your inner self. We are here to give you an insight into some of the best yoga retreats in the country.
9 best yoga retreats in India
1. Tushita Meditation Centre, Dharamshala
Tushita Meditation Centre is a peaceful place in the mountains of Dharamshala, India. It's great for people who want to learn about meditation and Buddhism and is a fabulous choice among yoga retreats. Whether you're new or experienced, you can join their meditation courses and retreats. They teach different types of meditation, like Vipassana and Tibetan Buddhist practices. The centre also invites important Buddhist teachers to give talks about their teachings. You can stay comfortable, eat vegetarian food, and be part of a supportive community. Tushita Meditation Centre is a special place where you can find inner peace, wisdom, and kindness while enjoying the beauty of nature.
What's good? Becoming your own therapist and how to meditate
2. Art of Living Ashram, Bengaluru
Art of Living Ashram is a wonderful place for people seeking relaxation and inner peace. The ashram offers various programs and workshops to learn meditation, yoga, and breathing techniques. Led by knowledgeable teachers, these activities help individuals reduce stress and find inner calmness. The ashram provides comfortable accommodations and tasty vegetarian meals. Surrounded by beautiful nature, it's one of the best yoga retreats to unwind and rejuvenate. Whether you're a beginner or experienced, the Art of Living Ashram welcomes everyone with open arms, offering a supportive and inclusive environment to embark on a journey of self-discovery and well-being.
What's good? The Happiness Program
3. Lotus of the Desert Retreat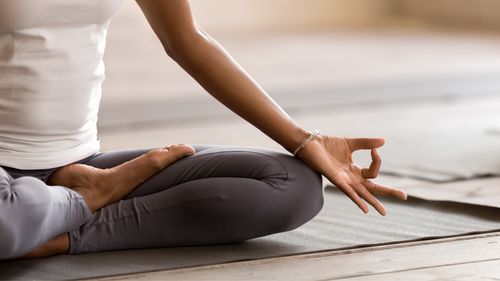 Lotus of the Desert Retreat India is a truly special place known for its unique blend of spirituality and tranquillity. This unique travel retreat offers a serene and captivating environment for seekers of inner peace. With its stunning architecture and serene surroundings, it creates a magical atmosphere that inspires self-reflection and introspection. The retreat offers various spiritual practices, yoga, meditation, and healing therapies, guided by experienced instructors. Guests can also immerse themselves in the rich culture and traditions of Rajasthan, exploring the nearby attractions. Lotus of the Desert Retreat India is a haven that allows individuals to disconnect from the outside world and reconnect with their inner selves in a deeply meaningful way.
What's good? 18-day women's yoga adventure goddess retreat
4. Ashtanga Yoga, Mysore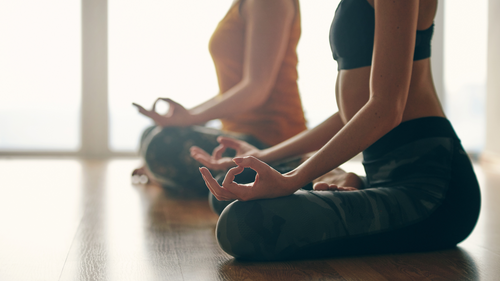 Ashtanga Vinyasa Yoga Centre is special for a few reasons, apart from being one of the best yoga retreats in India. They focus on a style of yoga called Ashtanga Vinyasa, which is energetic and challenging. The instructors are experienced and give personal attention to students of all levels. The centre has a friendly community that welcomes everyone. They have a well-organised program that helps you learn and progress. Most importantly, they value and teach the traditional teachings and philosophy of Ashtanga Vinyasa Yoga, making them a trusted and genuine place for yoga enthusiasts. 
What's good? Yoga vacation
5. Kalari Kovilakom, Kerala
Kalari Kovilakom in Kerala is highly regarded in India for several reasons. Firstly, it is renowned for its traditional Ayurvedic healing practices. With a team of experienced Ayurvedic doctors and therapists, the centre offers personalised treatments and therapies tailored to individual needs, promoting holistic wellness and rejuvenation. The serene setting of Kalari Kovilakom adds to its appeal, providing a peaceful and conducive environment for healing and relaxation. Additionally, the centre follows authentic and time-tested Ayurvedic principles, ensuring the highest quality of treatments and herbal preparations. The focus on individualised care, professional expertise, and commitment to preserving the ancient traditions of Ayurveda makes Kalari Kovilakom a highly regarded destination for Ayurvedic healing in India.
What's good? Ayurveda immunity boosting treatment
6. Somatheeram Ayurvedic Health Resort, Kerala
Somatheeram Ayurvedic Health Resort is one of the most celebrated retreats in Kerala. Firstly, it is one of the oldest Ayurvedic resorts in the world, with a rich history of providing authentic Ayurvedic treatments and therapies. The resort boasts a team of highly skilled and experienced Ayurvedic doctors and therapists who offer personalised consultations and treatments tailored to each individual's needs. The serene and picturesque location, nestled by the Arabian Sea, creates a tranquil and rejuvenating atmosphere for guests. The resort also offers a wide range of Ayurvedic treatments, yoga, and meditation programs, ensuring a comprehensive wellness experience. With its commitment to preserving traditional Ayurvedic practices, the Somatheeram Ayurvedic Health Resort is highly regarded as a premier destination for holistic healing and well-being.
What's good? Rejuvenation package and Stress management package
7. Yoganandham Yoga School, Rishikesh
Apart from being a renowned retreat, Yoganandham Yoga School is also a reputable institution known for its excellence in yoga education. With experienced and dedicated instructors, the school offers comprehensive yoga teacher training programs and workshops. The focus is on imparting authentic teachings, fostering personal growth, and nurturing a deep understanding of yoga philosophy and practice.
What's good? 7 days yoga retreat
8. Shreyas Retreat, Bengaluru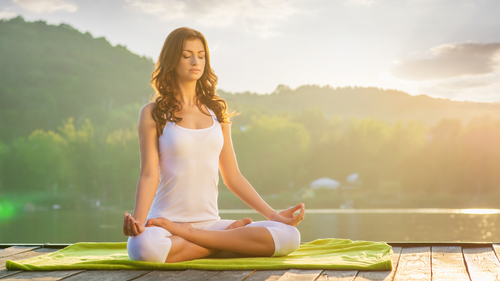 Shreyas Retreat is a peaceful sanctuary known for its simplicity and serenity. This retreat offers a holistic experience that focuses on rejuvenation, relaxation, and self-discovery. With comfortable accommodations and delicious vegetarian cuisine, guests can unwind and nourish their bodies. The retreat offers various wellness activities, including yoga, meditation, Ayurvedic treatments, and spa therapies, all tailored to individual needs. The warm and welcoming staff ensures a personalised and attentive experience. Surrounded by lush greenery and tranquil gardens, Shreyas Retreat provides a serene setting for guests to find inner harmony, balance, and a renewed sense of well-being.
What's good? Culinary and Joy of giving packages
9. Blue Mango Retreat, Spiti Valley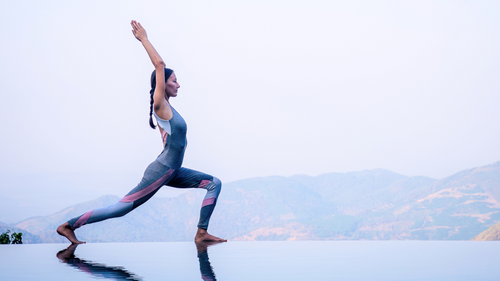 As one of the most sought-after yoga retreats, Blue Mango retreats in India offer a relaxing getaway. Surrounded by nature, these retreats provide a peaceful environment to unwind and recharge. With comfortable accommodations and delicious meals, they offer a perfect balance of relaxation, wellness activities, and exploration, allowing guests to reconnect with themselves and nature. Rejuvenation has never felt this good!
What's good? 6-day spiritual and meditation retreat
---
Photo: Shutterstock