Sustainability is the need of the hour—even more so in the tourism and hospitality industry, which has a heavy carbon footprint. That's why we are listing seven retreats that marry luxury and sustainability seamlessly as they work on green initiatives that you can incorporate in your day-to-day life during your vacation. 
1. The IBNII, Coorg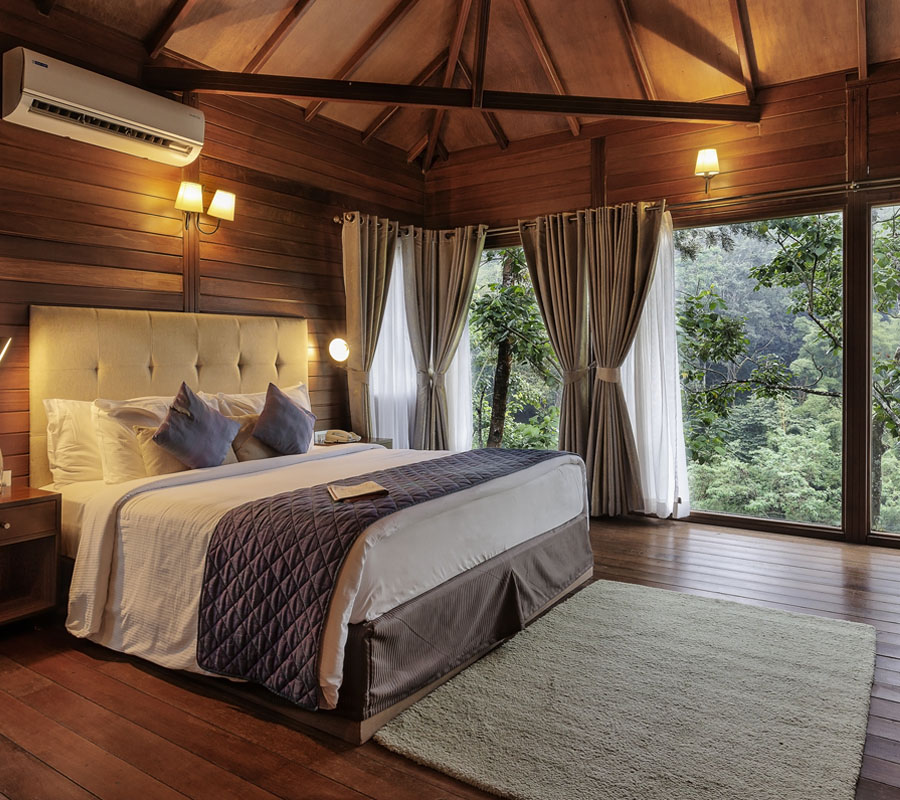 Spread over a 120-acre coffee plantation, The IBNII is where new age sustainability is steeped in nature and luxury. The resort and the activities have been designed keeping the elements of nature and preservation at the core. "From not cutting trees for constructing our spaces to our guest experience activities designed for building a bond with nature, reforestation has been practiced throughout. Our Vaastu-based design is in alignment with the magnetic fields of the Earth and our east-facing construction, channels nature's energy," says Shreya Krishnan, advisor, IBINI Resorts. Every person who visits IBNII is taken on a journey from understanding nature to preserving resources and building a more sustainable planet. 
2. Kipling Camp, Kanha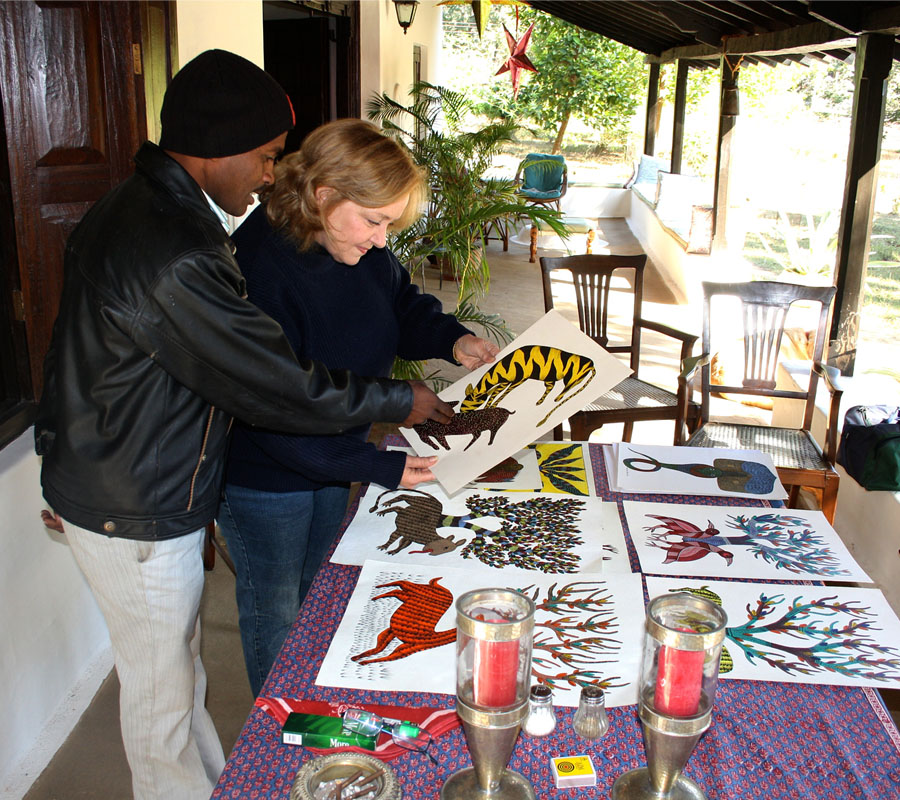 The camp was constructed following environmental norms and using a minimal amount of cement. Less than 10% of the land has been utilized for construction and about 15 acres has been set aside as an undisturbed sanctuary for the wildlife. All the buildings have been built in the local style of architecture, connected with natural pathways. There is no fencing between the surrounding wildlife habitat and the property. The only landscaping that has been done is the careful enlarging and contouring of a pond to make a waterhole for wildlife, and for water harvesting. Hundreds of local trees have been planted and there is now a thick forest canopy on the land which was once cleared for farming. Formal gardens or swimming pools have not been intentionally built as this area has water shortage. Local community engagement is a key focus area for Kipling Camp with most of the staff being locals; the camp also provides regular support to the community for medical emergencies, school supplies and much more. The camp supports a healthy hygiene program for women as well. 
AlsoRead0
3. Belgadia Palace, Odisha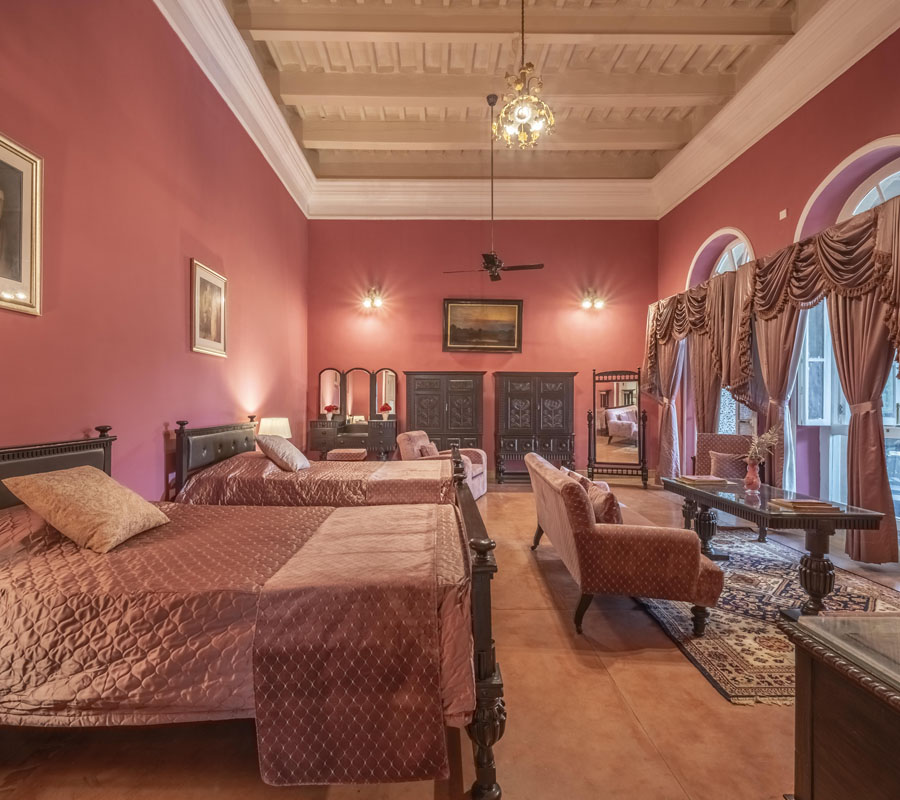 The palace follows a 'no single-use plastic' policy with guest rooms featuring filtered water in glass bottles and refillable shampoo dispensers. In an endeavour to have zero waste, recycled and upcycled furniture—as well as sustainable building materials—have been used while refurbishing the property. Belgadia Palace's sustainable practices also include farm-to-table dining with the use of local products, use of energy efficient lighting as well as sustainable sanitation and water management practices. To conserve cultural heritage, local festivals, arts and crafts—including traditional martial arts and dance form 'Chhau'—are promoted. The Palace has also set up the Mayurbhanj Foundation, which works towards the empowerment of local community through education, sports, arts, health, and livelihood generation. 
4. The Lodge at Wah, Palampur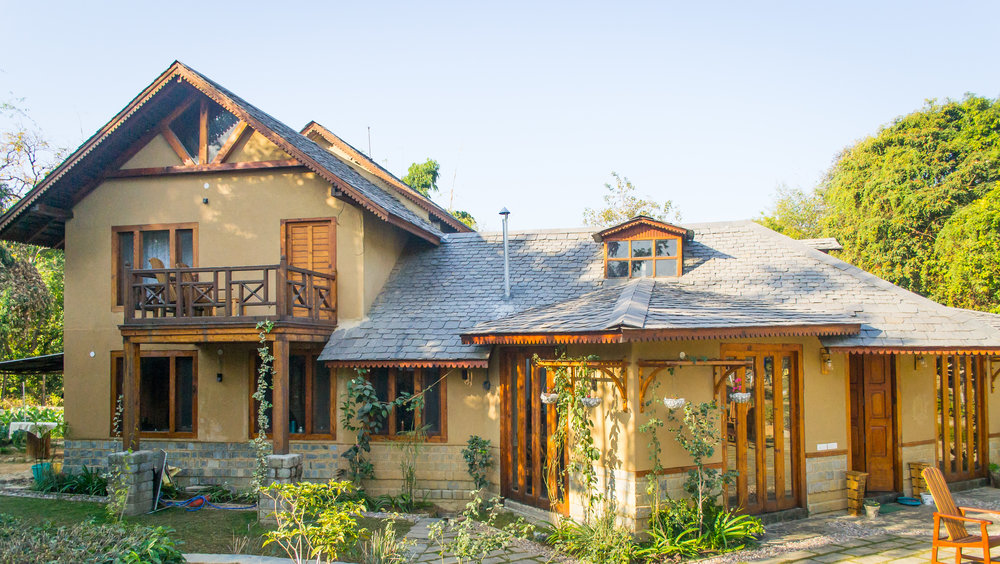 Local and traditional Kangra architecture is seen in the construction here—ranging from slate roofs, all-mud walls, no chemical polish, no paint, no concrete, and mud flooring—keeping it rustic, simple, and natural. Recycled materials were used for the construction of The Lodge; wood from the old courthouse was used to build the villas, and bricks were made from local mud and naturally dried in the sun. Meals served to guests use produce mostly from the garden and backyard kitchen garden, which is organic. In fact, their bread is also made with homegrown wheat. The teas are completely pesticide and weedicide free, and carefully hand plucked. Single-use plastic has been banned at the property, and you will find ceramic toiletries dispensers as well as copper and glass bottles in the rooms. The waste is regularly composted and added as a rich fertilizer for the produce and garden. 
AlsoRead1
5. Stok Palace & Chulli Bagh, Ladakh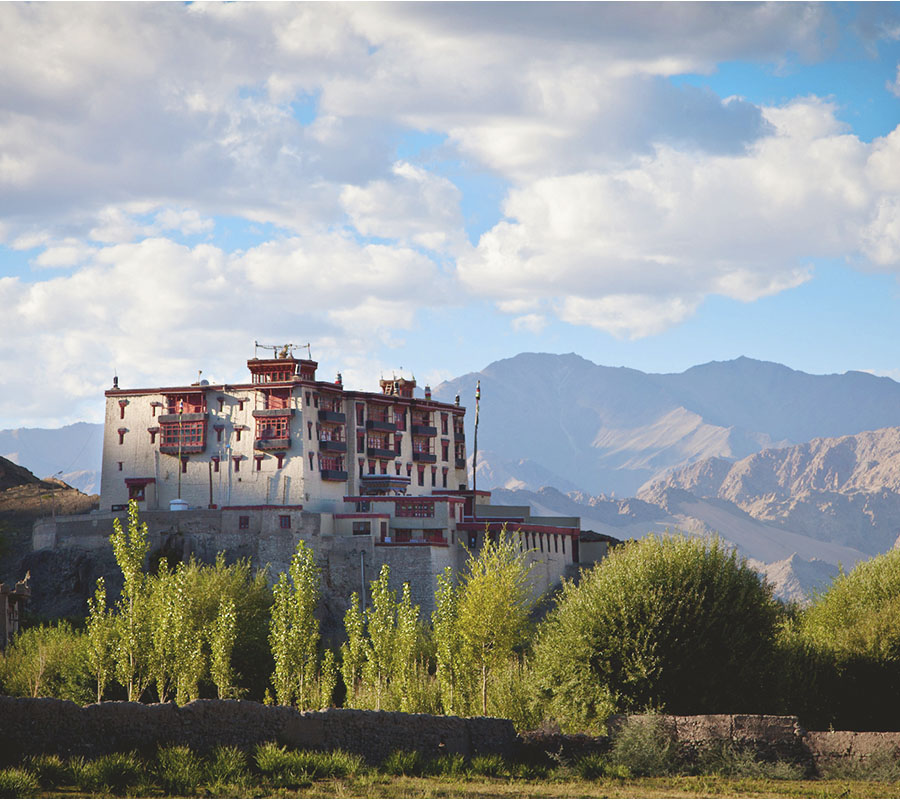 Architectural conservation is at the heart of this space. The conservation of the 200-year-old palace building is completely funded by the hotel. The Palace undertakes conservation of palace art annually, and the Palace Museum has a lovely display of old thangkas. Food is grown and sourced locally, and they try to serve traditional Ladakhi meals whenever possible. Plastic has been mostly replaced with bamboo products and the use of solar energy for power backup and geysers is another effort towards responsible and sustainable tourism. To support the local community, a weaving centre is being built by the palace, and they hire local singers, artists, and dancers to entertain the guests whenever required.
6. Vanghat Lodge, Kalagarh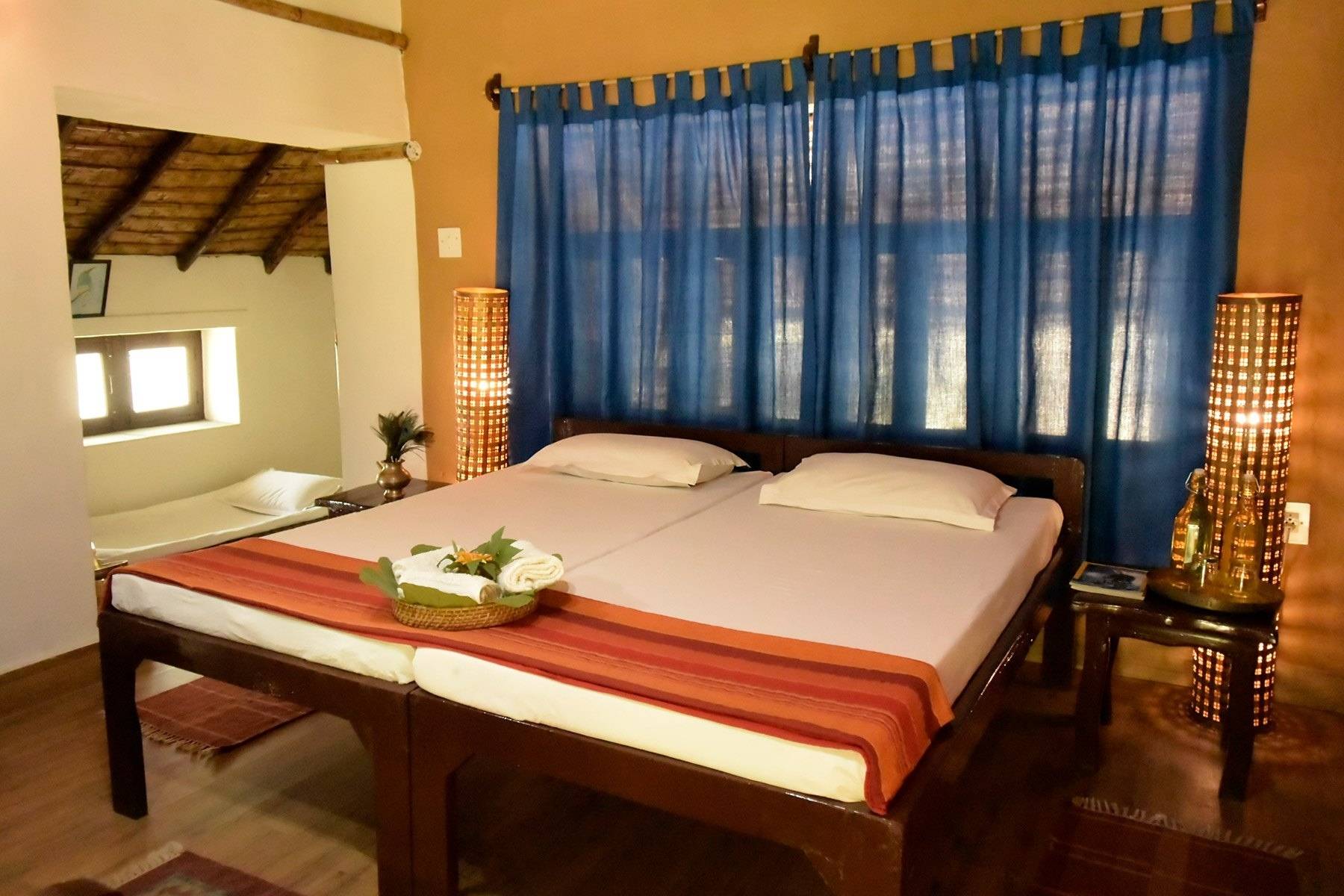 At the Vanghat Lodge, the emphasis has been on keeping it local. Guide walks are conducted by locals, and even building work on the property was undertaken by local craftsmen using traditional methods. Community involvement in all levels of their work has been one of the keystones to their efforts in regenerating and protecting the wilderness and wildlife directly around the lodge as well as further afield. From 2004, Vanghat has partaken in a scheme as part of a tripartite agreement between the Corbett Tiger Reserve and Uttaranchal Forestry Department, the Eco-Development Committees of the villages along the river and the villagers, to end destructive fishing methods. This provides direct financial and employment benefits to the communities living alongside the river from catch-and-release golden mahseer fishing, a species that has seen an incredible comeback directly in response to this scheme. 
AlsoRead2
7. Wild Mahseer in Balipura, Assam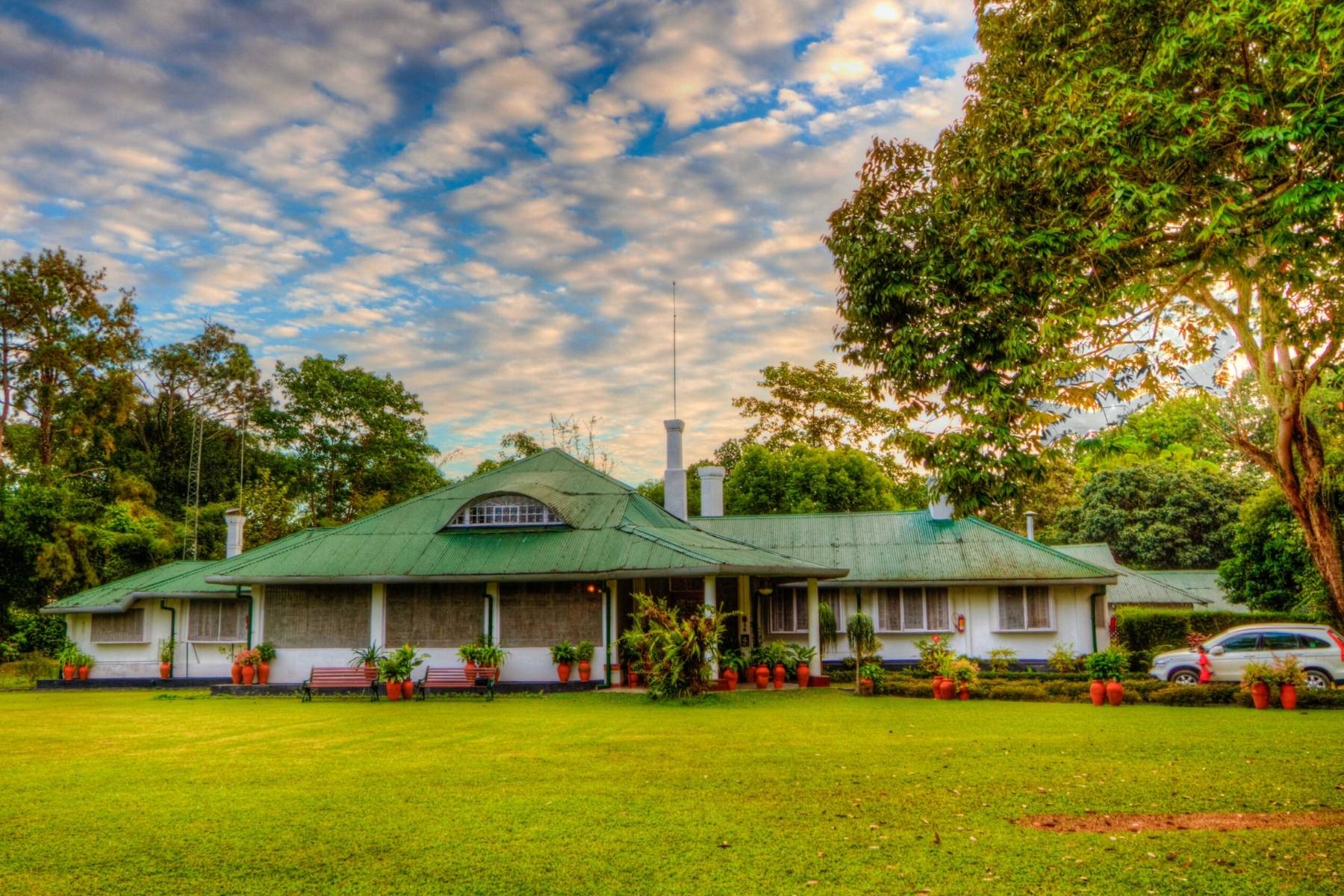 The team at Wild Mahseer was motivated to take up conservation as a means of restoring biodiversity—especially preserving unique local strains of flora and providing a home to key pollinator species by creating a mini-forest within their campus. The property also acts as the headquarters of the Balipara Foundation, which works towards the conservation of the local culture, heritage, and biodiversity. Moreover, local Assamese architecture style has been used to construct the tea bungalows at the property which is spread across a 22-acre area. The rooms have been decorated with furniture made with local material including bamboo and cane.
Photo: Featured Properties