Destination wedding on your mind? Go south! From sandy beaches and stunning backwaters to lush green hills—we rounded up South India's most intimate wedding venues that offer all the ingredients for a picture-perfect wedding and indelible memories.
1. Mamallapuram
The East Coast Road (ECR) that connects Chennai and Pondicherry is one of India's most scenic coastal drives. ECR is also home to some of the country's finest beach resorts.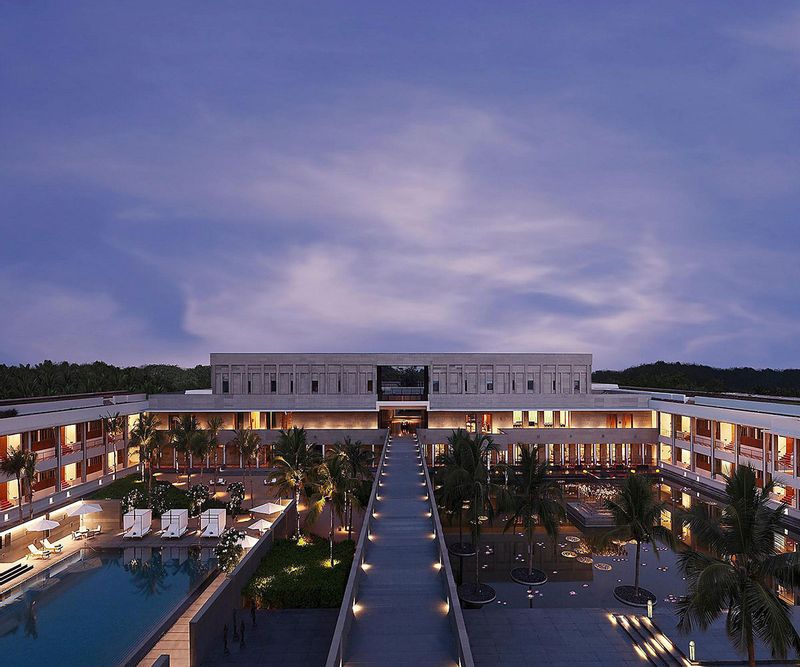 The Intercontinental Chennai Mahabalipuram Resort: This is one of the few resorts in the area where the design takes centre stage, merging seamlessly with carefully manicured landscaping. We dig the long corridor that connects the main block with rooms flanked by a water body and shimmering swimming pool on either side. It's modelled on the imposing temple corridors of Tamil Nadu.
Radisson Blu Resort Temple Bay, Mamallapuram: This property is close to the iconic seventh-century shore temple and is one of the largest resorts along the Coromandel coast. There's a choice of event venues that include an infinity pool deck and a landscaped lawn near the beach.
Activities: From exploring the Pallava-era monuments to a trip or dinner at Dakshinachitra, a heritage museum—there are multiple options to keep your guests engaged. The more adventurous can also sign up for a surfing lesson at Kovalam.
Closest Airport: The Chennai International airport is an hour away.
2. Coorg
Coorg's rolling hills, lush green landscapes, and multiple waterfalls come together to create one of Karnataka's most photogenic spots. This is also coffee country and a great spot for outdoor trails and treks.
Taj Madikeri Resort and Spa: Located in the midst of a rainforest, the resort is home to more than 200 species of plants. Local architectural elements like tall pillars and sloping roofs dominate the design language while the 30,000 sq. ft Jiva Spa is the perfect wind-down spot for your guests after 'sangeet' shenanigans.
Evolve Back Chikkana Halli Estate: This property is spread over 300 acres in a coffee and spice plantation with  Kodava architectural elements that offer multiple photo-ops.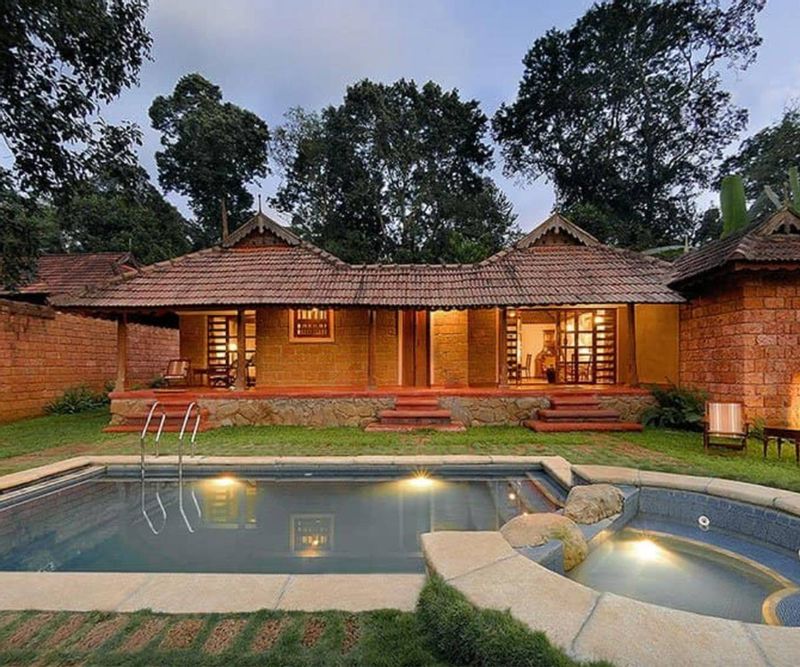 Activities: Enjoy a traditional Coorg feast with cultural elements or drive through a coffee estate. Coorg is a bird lover's paradise and is home to 300 types of birds. Most resorts can organise a post sunrise bird-watching trail for your guests who are up early.
Closest airports: Mysuru airport is about three hours away, while the Bengaluru International airport is a six-hour drive.  
3. Bekal
Sun-kissed beaches, majestic forts, and meandering rivers are all in the mix in this picturesque pocket of northern Kerala. Choose between kayaking in the backwaters or dipping your feet in the Arabian Sea in a district with a storied past.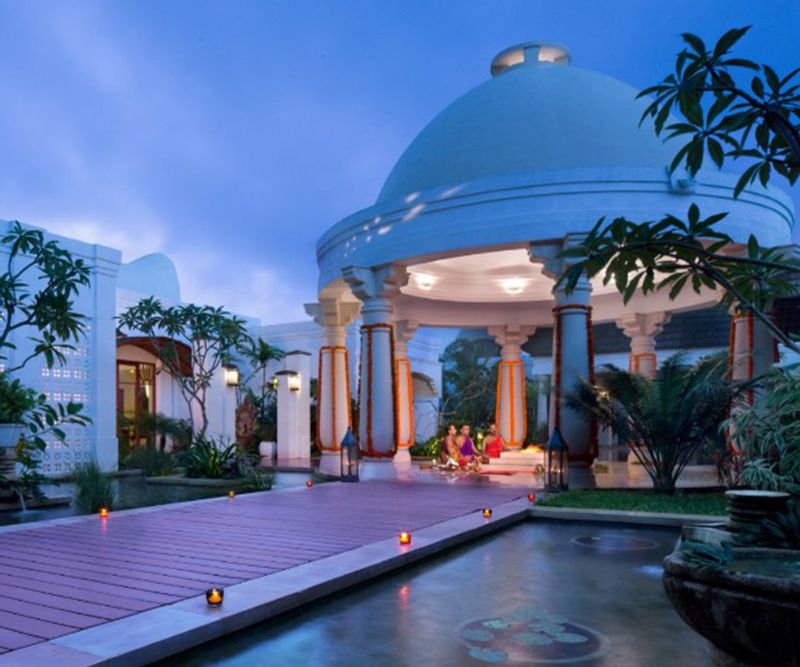 Taj Bekal Resort and Spa: This romantic resort features 75 laterite villas and rooms that borrow from the design of Kerala's Ketuvallam houseboats. The resort is set amidst a canopy of abundant greenery.
The LaLiT Resort and Spa Bekal: This luxurious property is flanked by the River Nombili on three sides in the lap of the Arabian Sea. It's set amidst landscaped gardens and an internal lagoon overlooking a pristine beach. You can pick from the beachfront, gardens by the pool, or a riverside setting for your wedding venues.
Activities: Bekal's backwater cruises allow you to explore the destination's photogenic appeal. No visit to Bekal is complete without exploring the 17th-century Bekal fort—Kerala's largest—on the edge of the Arabian Sea.  
Closest airports: Mangaluru International airport is about 90 minutes away while Kannur International Airport is a two-and-a-half-hour drive.
4. Hyderabad
Hyderabad's rich history, culinary traditions, and architecture make it one of India's most engaging city wedding destinations with myriad experiences to keep your guests engaged.
Taj Falaknuma Palace: One of India's most regal wedding venues, this modern palace hotel is perched 2,000 feet above the city of Hyderabad—a jewel in the clouds. The 101 Dining hall is one of the world's largest dining halls with room for 101 guests at the table. The Rajasthani gardens are one of the city's finest outdoor venues that showcase Rajput architecture with the three magnificently constructed 'jharokha' balconies overlooking the city.
ITC Kohenur: This is a modern masterpiece located in the heart of Hyderabad's new business district, HITEC City, overlooking the picturesque Durgam Lake. The hotel takes inspiration from Hyderabad's famed jewel and offers an array of well-appointed outdoor and indoor wedding venues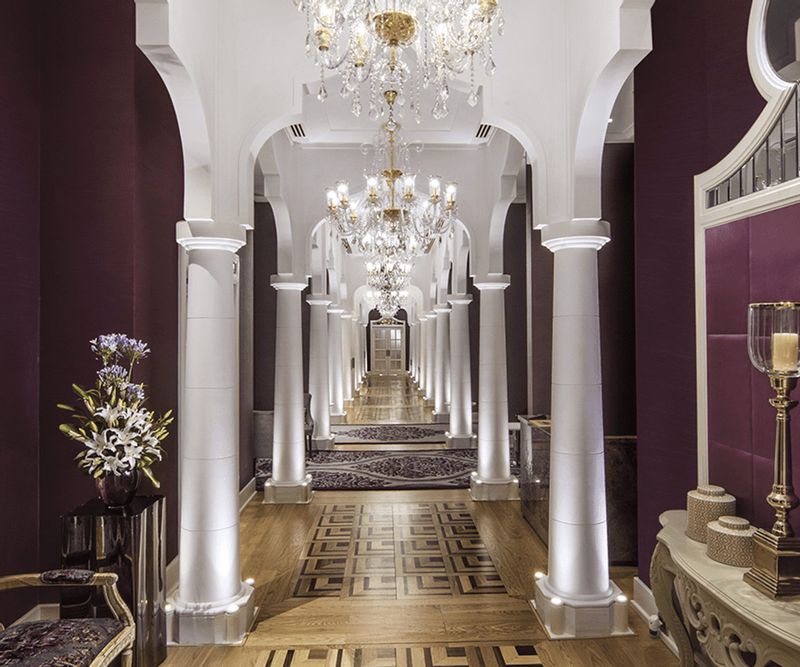 Activities: Hyderabad's old city is a treasure trove of architecture, culture, and culinary trails that include one of India's most popular biryanis and qubani ka meetha or apricot dessert, the city's iconic sweet treat
Closest airport: Hyderabad's international airport is close by.
5. Kumarakom
India's most iconic backwater destination, Kumarakom continues to captivate romantic holiday makers from across the world and offers one of the most picturesque settings for a destination wedding.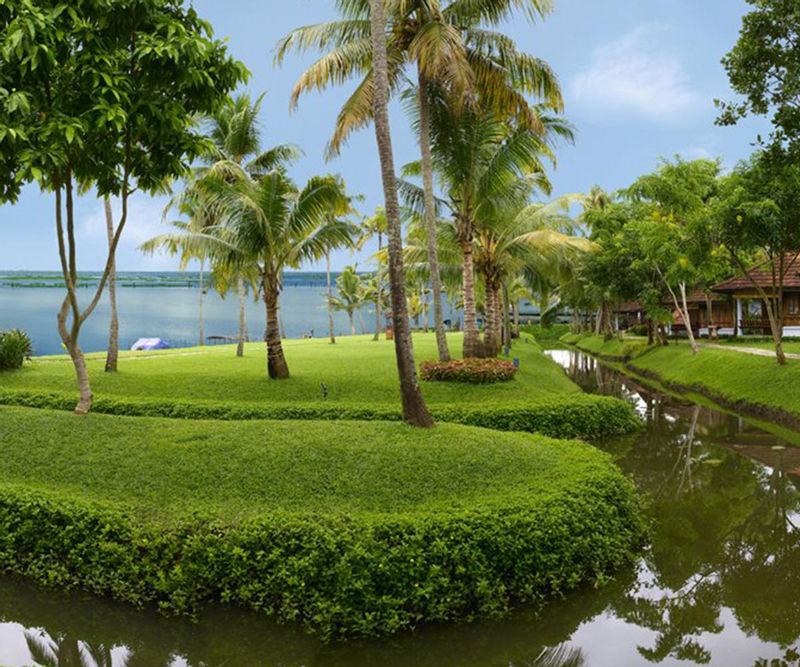 Kumarakom Lake Resort: Nestled on the banks of the serene Vembanad Lake, this resort offers a perfect blend of greenery and pristine waters. You can choose a wedding venue by the lake or sail to the middle of the lake on an open-to-sky boat that has room for up to 100 guests for a unique wedding celebration.
The Zuri, Kumarakom Kerala Resort & Spa: Another beautiful resort that allows you to explore the charms of Kumarakom. This is also located on the banks of the Vembanad Lake with interesting local architectural elements, multiple outdoor venues, and the decadent Maya Spa.
Activities: Sunset cruises along the backwaters seldom disappoint. Your guests can also explore Kerala's wide culinary repertoire with curated meals that feature fresh catch of the day from the backwaters.
Closest Airport: Kochi International airport is two hours away.  
6. Kodaikanal
Tamil Nadu's colonial-era hill station has a lot going for it—including sweeping panoramas, one of South India's finest golf courses, and numerous walking trails with multiple photo stops.
The Tamara Kodai: Tucked away at 2,000 metres above sea level, and in a secluded pocket of Kodaikanal—this venue has a rich heritage that dates back to the 1840s when the original building was Baynes Bungalow, one of the first large houses to be built in the region. It's one of Kodaikanal's most luxurious resorts and the perfect size for an intimate wedding.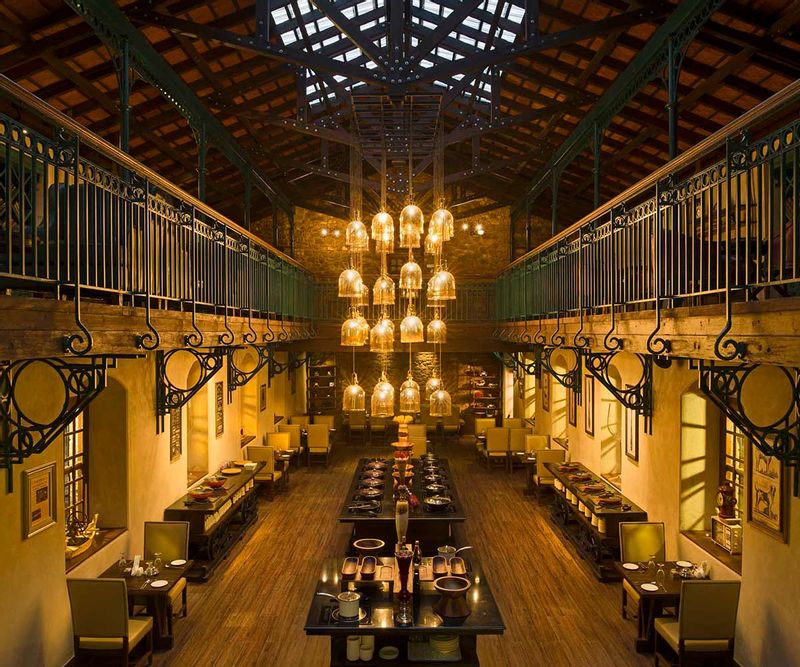 Activities: If you're the outdoorsy type, Kodaikanal has multiple diversions. Kodaikanal's Shola forests offer numerous trails that you can explore. Tamara also offers mountain bikes that you can take for a spin or stay indoors and organise a culinary demo for your guests.
Closest airport: Madurai airport is three hours away from Kodaikanal.