Summers are a great excuse to go on a Himalayan escapade. So, if you plan to escape to the mountains this summer, here is a list of hill stations in India with airports close by that will help you reach there a jiffy. Bonus: these hill stations are rich in heritage and culture and offer breathtaking views of the Himalayan ranges.
6 Hill stations with airports in India!
1. Gangtok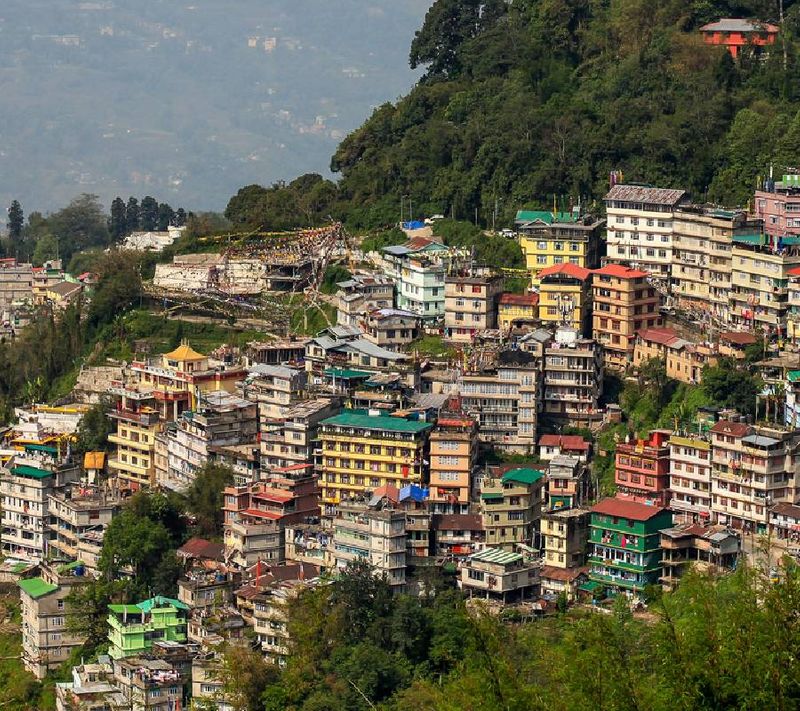 Gangtok, the capital of Sikkim, is an alluring little town that offers mesmerising views of the Himalayas and Mt Kanchenjunga. The city is a hub for all adventure enthusiasts, most of whom start their trek to the Himalayas from here. Pakyong Airport is the nearest airport from Gangtok. It is around 28.7 kilometres from the city centre and is easily accessible by road.
When in Gangtok, remember visiting tourist attractions like Tsomgo Lake, Ban Jhakri falls, and Tashi viewpoint. You can also visit religious sites like Enchey Monastery, Ganesh Tok, Do Drul Chorten Rumtek Monastery, and more to experience the rich culture and heritage of the city.
2. McLeod Ganj and Dharamshala
Situated in Kangra Valley, Dharmashala has been the residence of monk Dalai Lama since 1960. The city is also home to some of the oldest forts and religious shrines. So, when you visit Dharmashala, make it a point to visit Namgyal Monastery, St. John's Church, Kunal Pathri Temple, and Jwalamukhi Temple.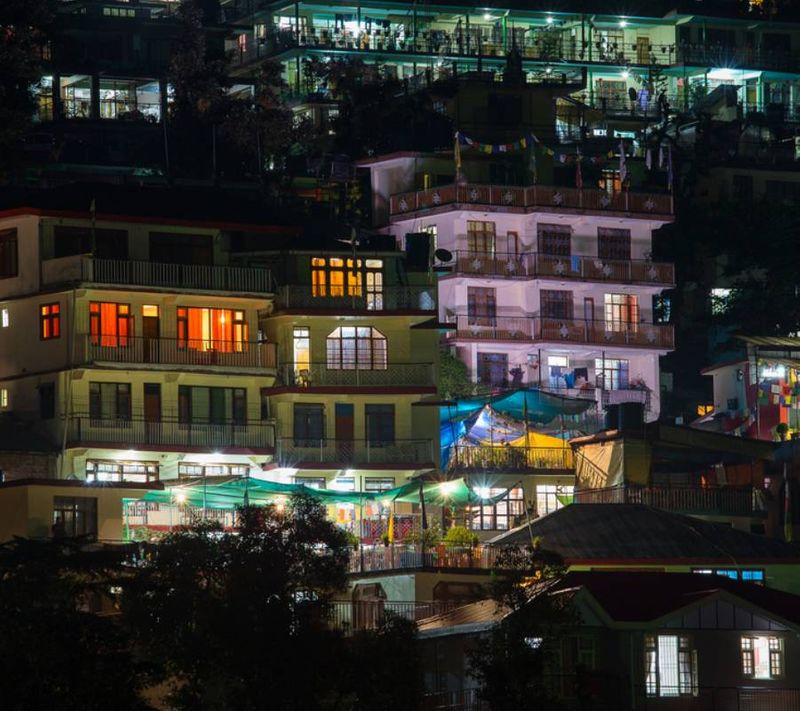 Situated just 10 kilometres north of Dharamshala, McLeod Ganj is a quaint little place. The town is heavily influenced by Tibetan culture. Everything from the food to the architecture has traces of the Tibetan culture. When in McLeod Ganj, do not forget to relish some of the local delicacies of the region, including famous street foods like momos and irresistible popcorn. Gaggal Airport is the nearest airport to both Dharamshala and Mcleod Ganj, and you can reach either of the towns in about an hour's time.
3. Shillong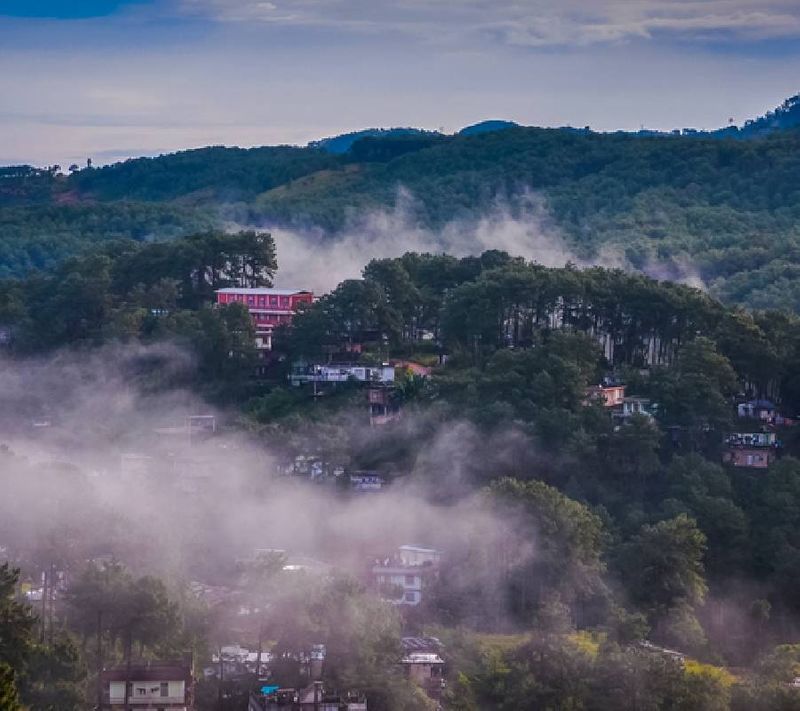 Often called the 'Scotland of the East', Shillong is home to some stunning waterfalls and breathtaking views of the mountain ranges. The city is famously also known as the 'musical capital of India' because it has produced some of the most popular musicians the country has ever seen. The nearest airport from Shillong is Umroi Airport, which is 30 kilometres away from the town.
When in Shillong, visit Phan Nonglait Park, Ward's Lake, and Golf Links to imbibe most of the city's culture. You can also partake in a heritage walk here.
4. Gulmarg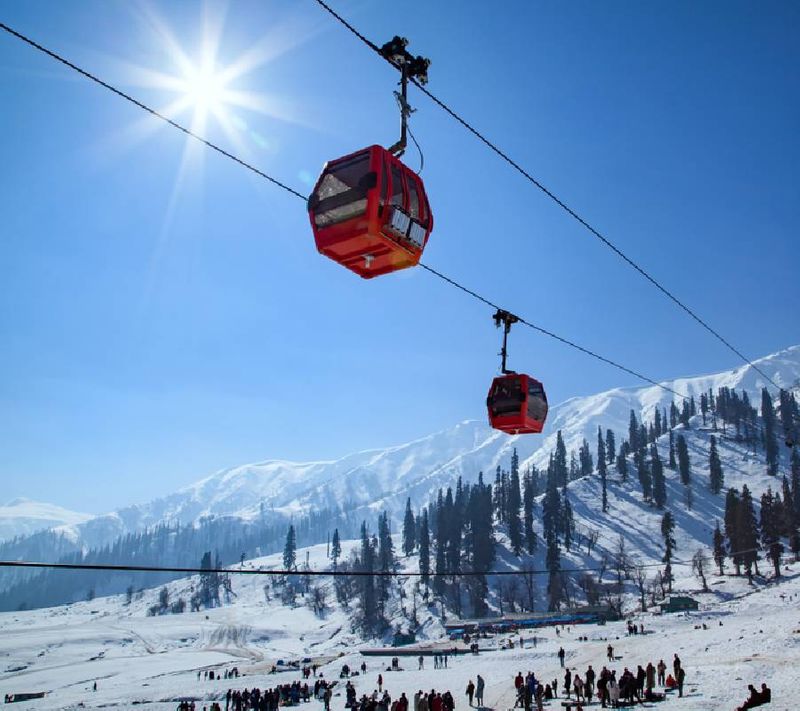 With breathtaking views, Gulmarg is one of the best locations to visit during the summer. The tiny village of Gulmarg is an ideal location to explore with your family for a dreamy and peaceful vacation. Gulmarg is also known as the 'Meadows of Flowers'. If you are planning to visit Gulmarg, you can board a flight to Sheikh Ul Alam International Airport, Srinagar. The airport is 54 kilometres away from the town.
5. Darjeeling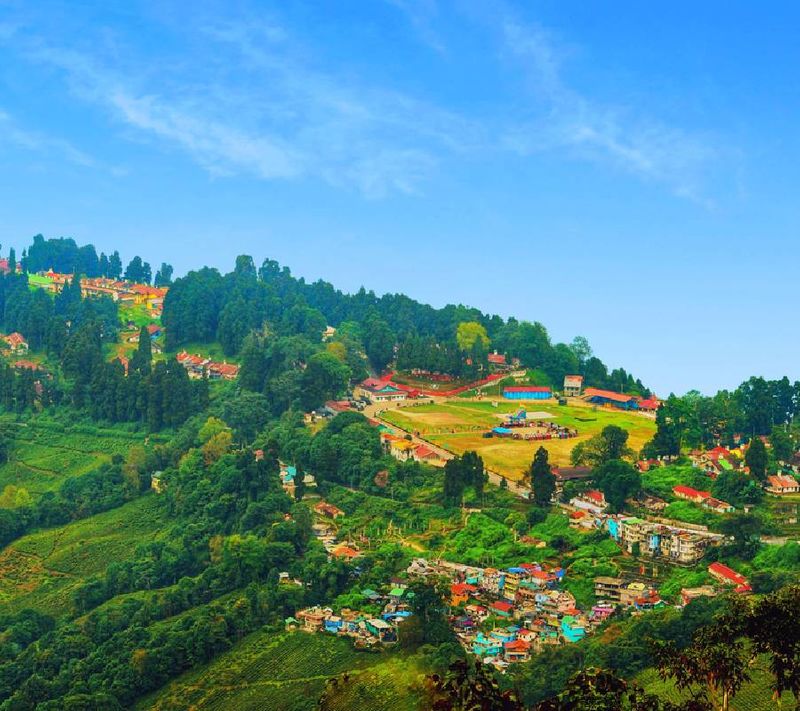 Darjeeling, often known as the Queen of Hills, is one of the most visited hill stations in India. One can visit the hill station via an aeroplane, bus, car or train. So, if you want to visit Darjeeling this summer, flying to Bagdogra Airport is the most convenient option for you. The airport is about 70 kilometres away from the hill station. A train ride or a road drive from Kolkata are two other choices you can opt for to visit this beautiful hill station.
Darjeeling's hill town is home to a plethora of tourist attractions, including architectural marvels, holy temples, monasteries, beautiful green gardens, tea estates, zoological parks, and many more. When in Darjeeling, visit the Tiger Hill, Rock Garden and Ganga Maya Park, Batasia Loop and the War Memorial, Peace Pagoda, Observatory Hill, Himalayan Zoological Park, Raj Bhavan, and Himalayan Railway Station as they are among the most prominent tourist attractions in Darjeeling.
6. Mussoorie
Mussoorie, known as The Queen of the Hills, is a popular tourist attraction from Delhi because of its close vicinity. Mussoorie is a hill station surrounded by stunning beauty at every turn, feeding the soul of every travel enthusiast. The airport that is closest to Mussoorie is the Jolly Grant Airport in Dehradun, which is approx. 54 kilometres away. So, if you just have a limited time in your hands, purchase a plane ticket and spend the time exploring the beautiful hill station.
---
Photo: Shutterstock