Solo travel is the buzzword these days, with men and women increasingly venturing out on holidays to known and unknown destinations. According to a report by TripAdvisor, solo female travel has been on the rise by at least 40%. A lot of women are seeking such a vacation to quench their wanderlust and reconnect with themselves. So let's explore India's trending solo women travel destinations for 2023 with inputs from leading travel influencers.
1. Varanasi: India's spiritual capital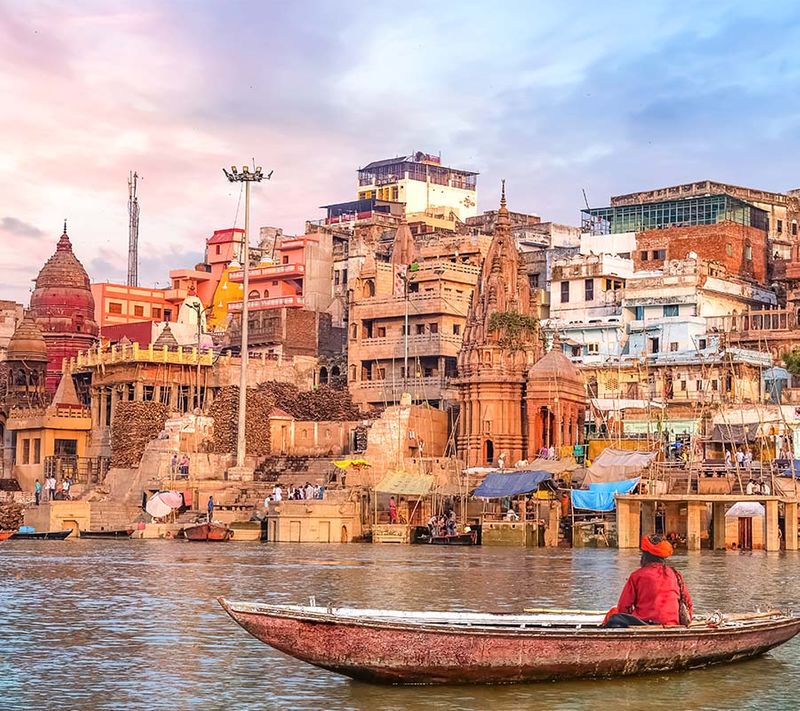 Discover the history of India as you traverse through the narrow lanes of Varanasi. From taking a boat ride on the all-encompassing Ganges to immersing yourself in the mesmerising Ganga aarti by the ghats and savouring the local street food, Varanasi is a mecca for spiritual seekers.
Veidehi Gite, an author, entrepreneur, travel influencer, and founder of Krazy Butterfly, loves Varanasi. She says, "When here, spend time walking around Varanasi because the streets are so deeply embedded in its culture. Take a boat ride at sunrise, attend the musical sessions at Subah-E-Banaras and talk to the locals to see how the city erupts with faith."
In spite of the huge crowds, the safety quotient for women here is 100% and Veidehi also validates it. She says, "Many women are concerned about their safety when visiting Varanasi, but I believe a journey through this city of nirvana will teach you a lot about how to survive as a solo traveller."
Athirappilly, a small town tucked away in the Thrissur district of Kerala, is just an hour's drive from Kochi. The place is dotted with gorgeous waterfalls, lush green forests, scenic views, and exotic wildlife. This slice of heaven is unheard of by most tourists, helping it retain its rustic charm.
It is one of Veidehi's favourite solo travel destinations for women. She says, "As a solo traveller, you can go for long walks amidst nature, lust at the magnificent waterfalls, interact with the tribal people, go fishing in the river, relish the local cuisine, and indulge in Ayurvedic therapies. On my trip to Athirappilyy, I rented a private car, but for the more adventurous, a bike or a bicycle would be perfect."
Soumya Nambiar is a travel blogger who has travelled solo to over 37 countries across five continents. She says, "Kerala is a great travel option for a lone female traveller as the people are hospitable and friendly. They treat you like family. Also, there is barely any nightlife, so there is no fear of after-dark experiences."
3. Hampi: An architectural delight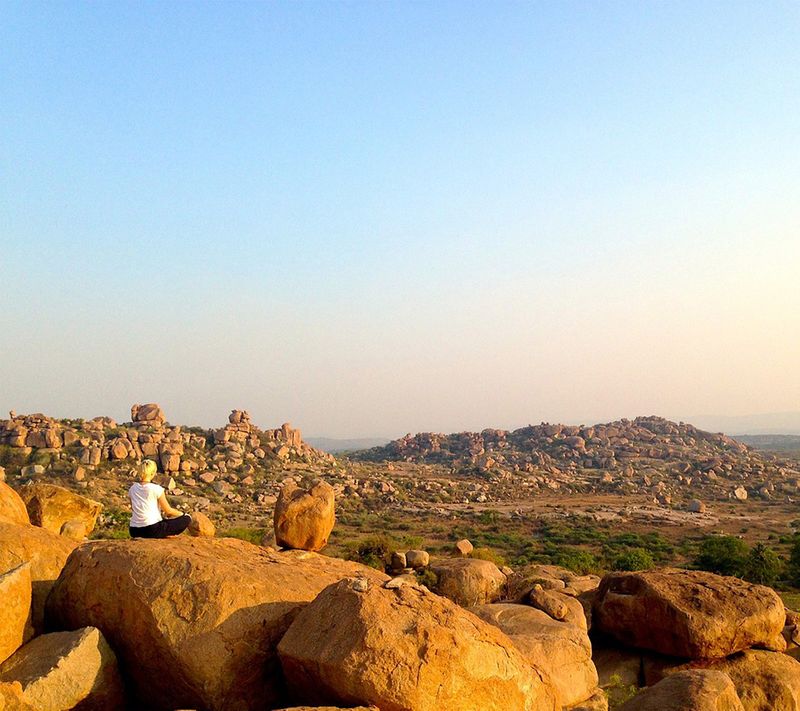 This UNESCO-listed town is a paradise for history and architecture enthusiasts. If you like exploring ruins, delving into history, and marvelling at the intricate carvings of old monuments, then Hampi is like manna from heaven.
Chittra M, a travel influencer and an avid solo traveller, says, "You can hire a guide or take a map, hire a two-wheeler, and go exploring this temple town on your own. You can join any of the organised cultural tours to understand the history and architecture of this place. There are safe and clean accommodation options available here, from government guest houses to hostels and resorts."
4. Parvati Valley: A peaceful getaway in the mountains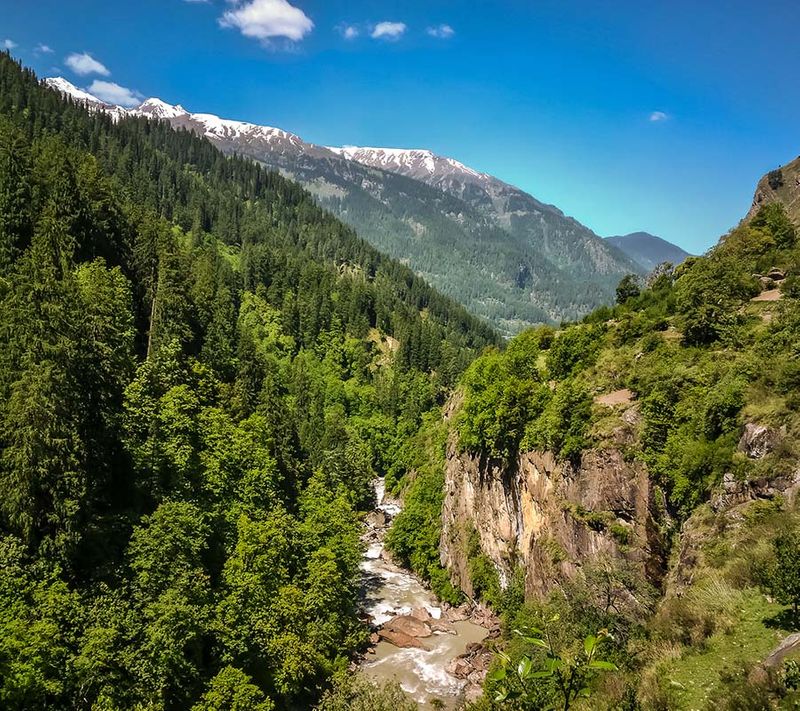 If you want to break the shackles of travel stereotypes and indulge in an adventurous holiday, a trip to Parvati Valley in Himachal Pradesh is ideal. This valley has the popular tourist destination, Kasol, surrounded by majestic mountains and enchanting sights as well as lesser-known but breathtaking villages of Malana, Tosh, Chalal, and Kalga. If you have the time and zest, visit them all.
Whilst here, you must pay your respect to the Manikaran Sahib, one of the most revered pilgrimage sites for Sikhs. For the more adventurous travellers, there are many organised treks. Rudrananag, Kheerganga, and Rasol are some of the places which offer great trekking opportunities.
Kamya Buch, one of Asia's leading solo female travellers and spiritual educators, also recommends Parvati Valley for lone women travel. To quote her, "Many women prefer to travel solo here, for this place offers healing and spiritual growth in the lap of nature. It is one of the safest places to travel with good preparation and immaculate planning, but always be cautious and aware of your surroundings." Her favourite destinations in Parvati Valley are Kalga and Pulga, as they are far from the tourist crowd.
5. Pondicherry: The city of boulevards and rues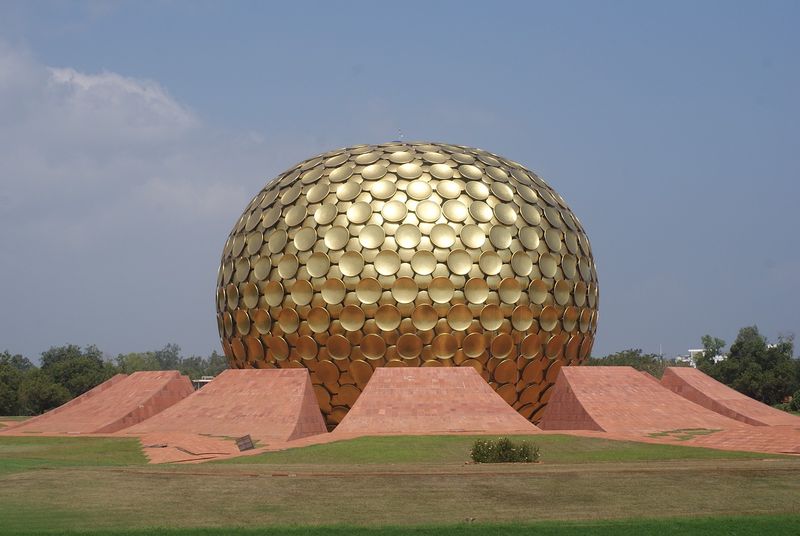 Travel to this erstwhile French colony for the sun, sand, and beach without the milling crowds of Goa. Spend time relishing a French breakfast with the best brew at the Parisian cafes, exploring the historical French colonies and marvelling at the classic French architecture. Walk down the cobbled streets of the French Quarter also called the White Town, with its charming mustard-coloured colonial structures and colourful bougainvillea-laden facades.
Raksha Nagraj, a passionate solo traveller who has travelled to 43 countries, is a firm believer in travelling alone. She loves Pondicherry for solo travel, as this ancient French colony welcomes tourists with open arms. She says, "You can do a wide range of activities here, from relaxing on the beaches to visiting the Auroville ashram for a spiritual reset to enjoying the vibe of the bygone French era."
Solo women travel is on the rise, with a lot of women taking off on their own for some "me time". So set out on your solo sojourn for a liberating and rewarding experience. You will surely love it!
For more inputs, reach out to the experts on their Instagram Handles:
Chittra M - @masalaboxtravel 
Veidehi Gite - @thekrazybutterfly
Kamya Buch - @wanderingkamya
Raksha Nagraj - @Solopassport
Soumya Nambiar - @soumna_travelbooksfood
---
Photo: Shutterstock