When we think of hot air balloon rides, we think of the cinematic experience and aerial views of the world below us. While jumping in and flying away into the clouds seems like an off-beat way to beat the city's chaotic crowd, hot air balloon rides have a lot more going on in reality. A thrilling adventure that was once reserved for foreign holidays is now available in India. Soaring like a bird in the clear blue sky as you drift along candy-tufted clouds, hot balloon rides in India are an enthralling way to see the country's landscape.
Here are 5 of the best destinations to enjoy a hot air balloon in India:
1. Lonavala, Maharashtra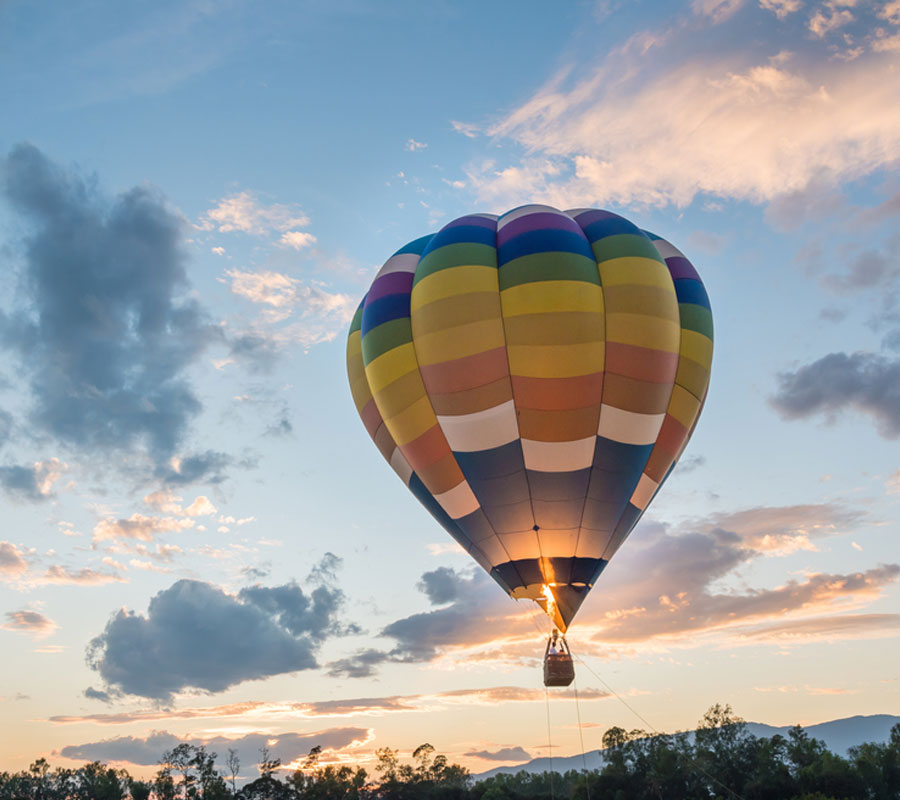 One of the best ways to explore Mumbai's lush countryside is on a hot balloon. Located in Lonavala, just an hour and a half away from the city, plan a weekend getaway and enjoy a day amidst the clouds. Soaring amongst the birds, the hot air balloon rides in Lonavala take you over the verdant Western Ghats as you watch a mesmerizing sunset ahead. An experience worth every rupee, if you book the hot balloon in advance via Sky Waltz, you might just get an early bird deal and save extra.
Height: 4000 feet approximately
Duration: 60 minutes
Cost: Rs 6000-12000 per person
Best Time: April to September
2. Bhopal, Madhya Pradesh
A whirlwind affair in the city of lakes, get ready for the hot balloon ride of your life. Offering an aerial view of Bhopal city and its serene lakes, the balloon ride takes a total of 6 hours from pickup to drop. Taking off from Jeet stadium, the ride lasts for 2 hours and is dependent on the movement of the wind. Drift over the oldest man-made lake that overlays the Van-Vihar National Park as you watch the city's beautiful landscape dotted along the clear blue sky.
Duration: 2 hours
3. Manali, Himachal Pradesh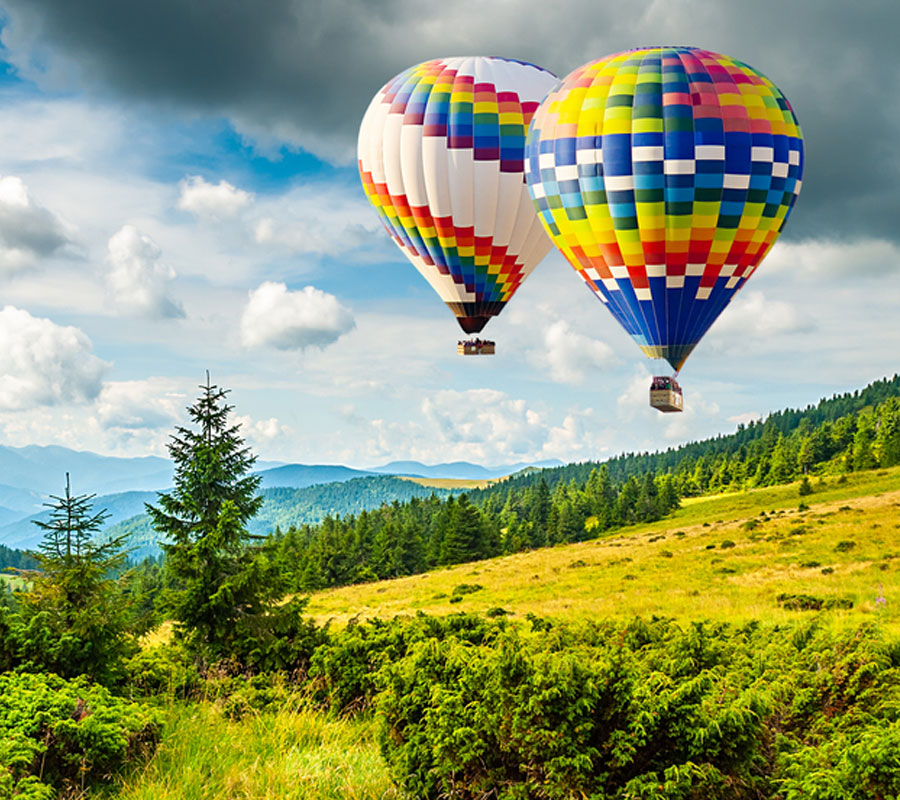 Imagine a sky adventure in the picturesque town of Manali, which sits comfortably at an altitude of 10,000 feet above sea level. Breathtaking isn't it? Now imagine flying in a hot balloon over the Himalayas and aiming to reach its snow-capped peaks as you watch everything below you fade away. For a ride that lasts approximately seven to ten minutes, with space to accommodate only seven people, you should make bookings in advance.
Height: 4000 feet approximately
Duration: 7- 10 minutes
Cost: Rs 1100- INR 2000 per person
Best Time: April to October
4. Darjeeling, West Bengal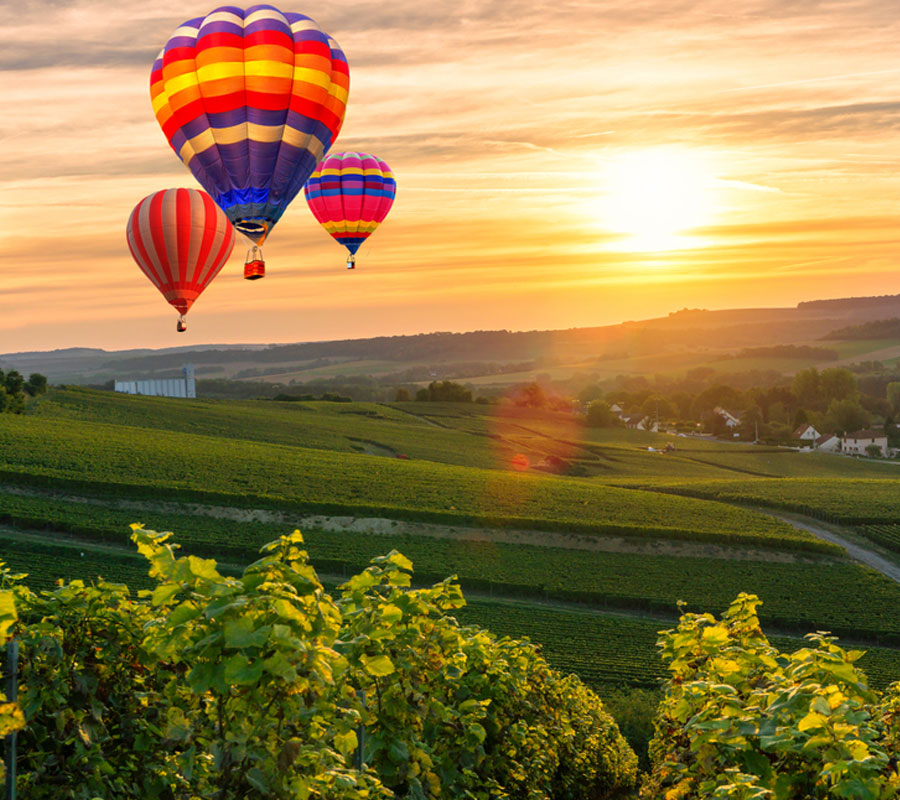 One of the best cities in India to enjoy a hot balloon ride, Darjeeling is home to lush foliage, tea plantations, and a captivating landscape. From above, the hill station of Darjeeling looks like a kaleidoscope of colours that turn snow-capped mountain tops a tint of orange. Watch the mighty Himalayan range that includes Kanchenjunga and Nanda Devi peaks. You can also see neighbouring areas of Sikkim, Bhutan, Nepal, and Tibet from your hot balloon.
Height: 300 feet approximately
Duration: 45 minutes
Cost: Rs 1500 per person
Best Time: May to October
5. Goa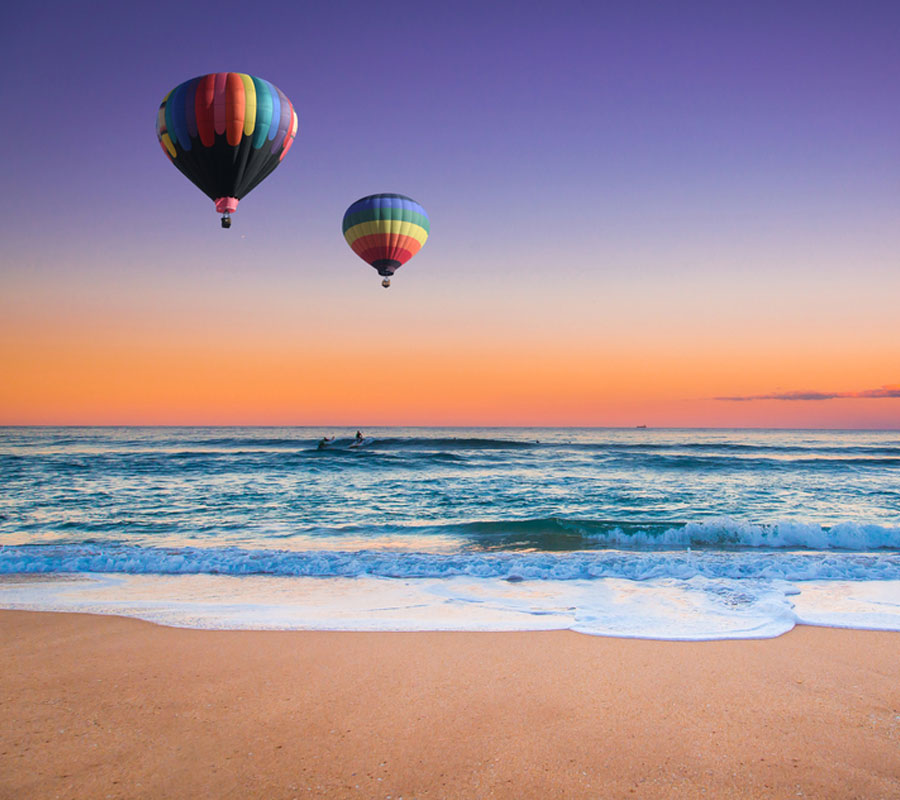 If everything else in Goa wasn't enough, try the hot air balloon rides to get that extra adrenaline kick. A one-stop destination for party lovers, honeymooners, and family rendezvous, Goa screams fun, frolic, and fantasy. After a dose of fun and frolic by the beach, indulge in the fantasy of the sky. From your hot balloon watch towering palm trees, golden sand beaches, and silver shores, all while floating in the sky.
Height: 4000 feet approximately
Duration: 1 hour
Cost: Rs 14000 per person
Best Time: March to October
Today there are ample destinations in India that take the act of sightseeing up a notch. Among them, Varanasi offers an annual winter hot balloon ride over the breathtaking Ganges. You can read more about it here. While these 5 spots have hot balloon rides all year round.
Note: Hot balloon rides are subject to wind movement. So be prepared to face reschedules or last-minute cancellations if the wind is too strong. 
Images are for representational purposes only.
Photo: Shutterstock