We've all been there. Multiple tabs open with options of holiday destinations to visit, with a list of all the long weekends that will occur in the year. But the main hitch comes when the search algorithms throw at you the same options: Dehradun from Delhi. Goa from Mumbai. Coorg from Bangalore or Pondicherry from Chennai. However, this time, you can choose something different. Here's a list of 10 offbeat places to visit for your next short weekend trip. We promise to offer you a variety of relatively new areas that you may or may not have been to before.
1. Lansdowne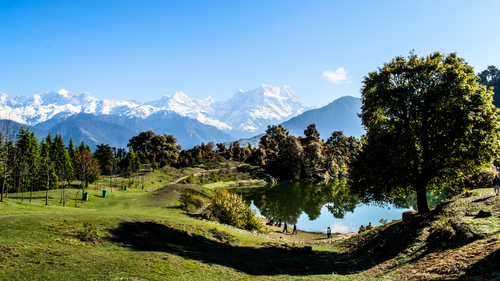 Lansdowne is a prominent, albeit small, hill station in the north Indian state of Uttarakhand. It is situated 45 km from Kotdwar en route Kotdwar-Pauri road in the Pauri Garhwal district. It is the perfect weekend getaway from Delhi, clocking in a 6-hour picturesque drive to get there.
2. Alwar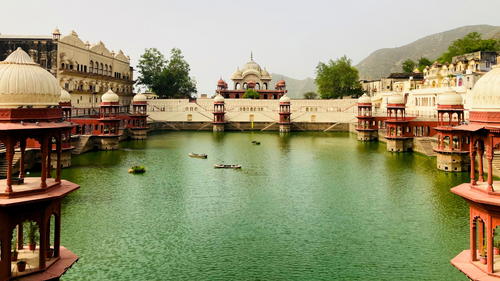 Alwar in Rajasthan is one of the most populated districts of Rajasthan. It is surrounded by Haryana and other districts of the state. Alwar district has 12 tehsils which are: Alwar, Bansur, Behror, Kathumar, Kishangarh Bas, Kotkasim, Laxmangarh, Mundawar, Rajgarh, Ramgarh, Thanagazi and Tijara. Home to the Sariska Tiger Reserve, the City Palace and the Siliserh Lake, and Bhangarh Palace, Alwar offers a mix of history, architecture and nature.
3. Dudhsagar Falls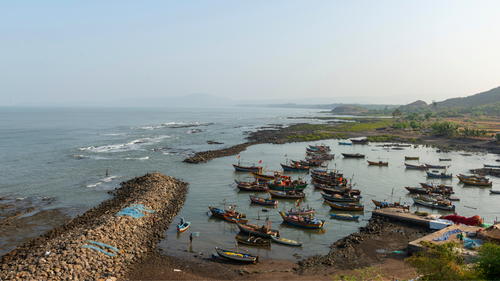 Translating to 'A sea of milk', Dudhsagar Falls is located on the Mandovi River near Goa. Although it is a well-known tourist destination, it is often ignored for the more populous beaches of Goa. But the picturesque falls, and the stunning lush greenery in the surrounding, makes it a great option for your next weekend getaway and you can always hop over to the nearest Goa town to extend your holiday.
4. Divegar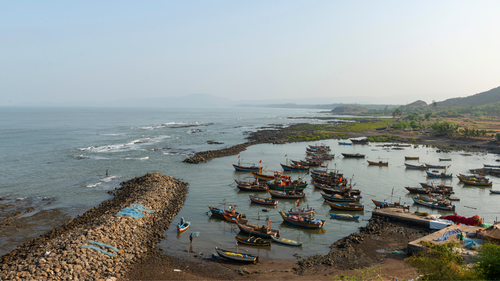 Diveagar is one of the best beach destinations in Maharashtra. It is known for its various blue beaches and stunning tourist attractions. Located on the Konkan coast, which is a hidden gem in itself, Diveagar is populated with majestic landscapes, waters and golden shores. The beaches are a perfect spot to relax and spend time with nature.
5. Kolli Hills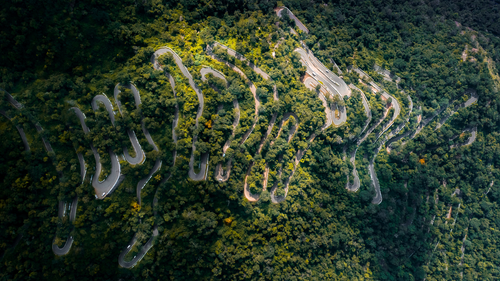 Kolli Hills, a beautiful mountain range, is situated in the Namakkal district of Tamil Nadu, India. The mountains encompass a total area of approximately 280 km and are about 1000 to 1300 m in height. A part of the Eastern Ghats, the Kolli Hills range, is comparatively untouched by human activity and commercial exploitation, thereby retaining much of its natural splendour. This is an option for adventure junkies who are looking for their next trek to add to their weekend getaway list.
6. Gandikota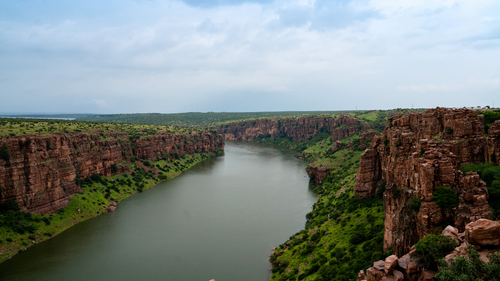 Known as the Grand Canyon of India, Gandikota is an overnight drive from Hyderabad. Gandikota will awaken you with its breathtaking landscapes, rich history, and architectural wonders. This 800-year-old fort town is a treasure trove of natural beauty and cultural heritage. Upon reaching Gandikota, you'll be greeted by the stunning sight of the gorge, which resembles the famous Grand Canyon in the United States. The deep and rugged gorge carved by the Pennar River is the highlight of this enchanting place.
7. Wayanad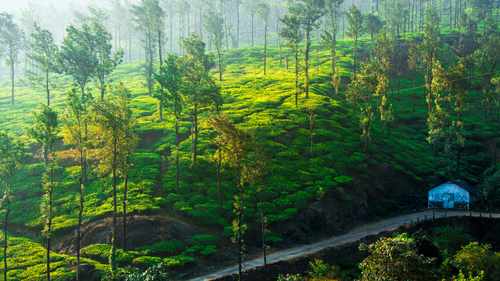 The name Wayanad is derived from Vayal Nadu which means the land of paddy fields. It is a picturesque plateau nested among the mountains of the Western Ghats on the Eastern portion of North Kerala and the sides of Tamil Nadu and Karnataka States. The District was carved out from the then Kozhikode and Kannur Districts. The culture of Wayanad is mainly tribal-oriented. Though considered backwards, this District is perhaps one of the biggest foreign exchange earners of the State, with its production of cash crops like pepper, cardamom, coffee, tea, spices and other condiments.
8. Naukuchiatal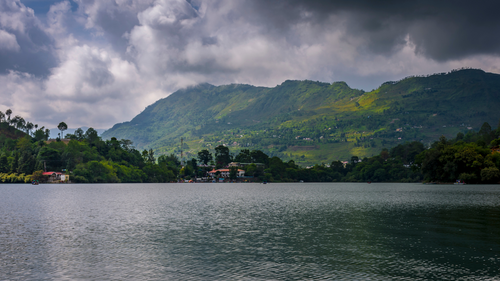 Naukuchiatal or 'lake of nine corners' is a small hill station in the Nainital district of Uttarakhand. The lake is 175 feet deep and is situated at 1,220 m above sea level. It is surrounded by hills covered in trees and shrubs. It is the deepest of all the lakes in the Nainital region. This is a great option for a weekend getaway from Delhi as it is a mere 5-6 drive from the capital and you will be transported into a completely different landscape.
9. Parwanoo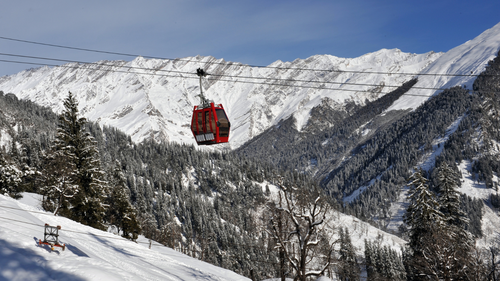 Ditch Shimla and opt for the scenic Parwanoo, which is a no-so-popular getaway from North India. Adorned with mind-blowing greenery, verdant hills, and jaw-dropping Shivalik ranges, this small town has a dense forest of pine and fir trees all around the area and is blessed with pleasant weather that will encourage you to come to this place at any time. It is an amazing destination for people to unwind in the captivating ambience of a hill station and can also be visited by thrill-seekers seeking to bring out the best of adventure in themselves.
10. Wai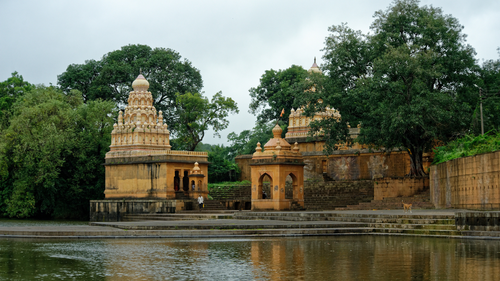 Wai is a town in the Satara district of Maharashtra state in India. Located on the Krishna River, Wai City was a prominent town during the Peshwa era.  In recent decades, Wai has become a well-liked location for filming Bollywood and Marathi movies, with over 300 films being shot in and near the region. Wai is approximately 35 km north of the town of Satara, and a 4-hour drive from Mumbai.
---
Photo: Shutterstock