Not sure why, but it's harder to buy a gift for your father than your mother. That's always been true for me and a couple of other friends. Either their fathers like mine are hardly interested in anything or are way too picky.
But the one thing that never fails me is gifting my father a deserving vacation. He is the restless kind, so, he likes a busy holiday schedule. My usual pick is a wildlife resort, where he can go birding, on safaris and end his day with a lavish dinner and a campfire. What does your father like? Is he a nature lover, food lover or a pet lover, whatever his type, we have the perfect luxury resort recommendation for you.
1. Wildlife and nature lover
One of the most enchanting spots for an avid wildlife and nature lover is the rich rain forest of Wayanad in Western Ghats, Kerala. And Wayanad Wild, a forest resort situated in the heart of it is a perfect place to spot the many birds, insects such as the Coloured Bush Frog, Malabar Trogon, Elliot's Forest Lizard, Malabar Whistling Thrush, Malabar Squirrel, Malabar Gilding Frog and Cicada, even from your room's balcony or its infinity swimming pool.
The adventure begins right at the start. Guests have to take a 3.5km drive within the forest to get to the resort. En route or on your guided nature trails by a naturalist you can see ants building nests for the Rufous woodpecker or butterflies mud-puddling (sucking fluids from soil). The property also arranges a thrilling night trek where you can spot the elusive civet. The rooms in midst of the jungle do not need air-conditioning and has no television. The nature here will provide all the drama you need. Salvaged ship-wood and bamboo accessories lend a warm and earthy touch to the light steel building structures built without cutting any trees trees on the sloped terrain.  
2. Leisure seekers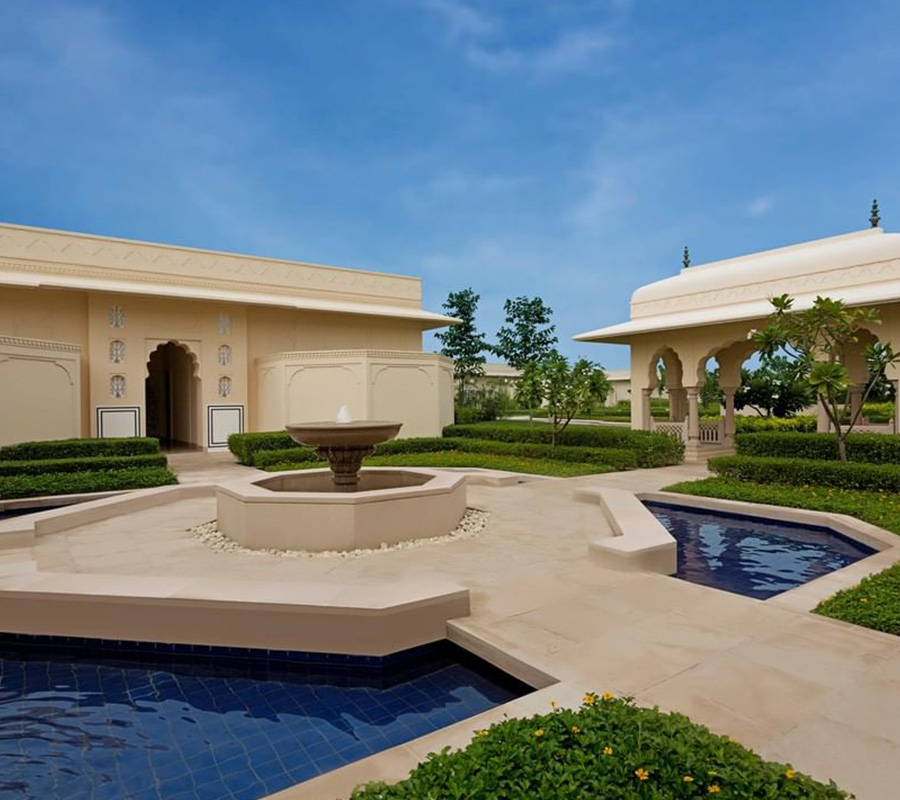 The Oberoi Sukhvilas Spa Resort, New Chandigarh, is set against the backdrop of 8,000 acres of Siswan Forest Range on the foothills of the Himalayas. It is a perfect place to meditate in the forest, do yoga and indulge in Ayurvedic treatment at Oberoi's signature spa. The property offers private yoga, biking and forest bathing sessions, and has a beautiful, open-to-sky whirlpool that can help you release all your stress. They also curate special farm-to-fork dining experiences with healthy delicacies made from the hotel's kitchen garden. 
3. Food lover
Prince Shivaji Rao Holkar, aka Richard Holkar, son of the last Maharaja of Indore is the chief resident of The Ahilya Fort Heritage Hotel. A culinary arts enthusiast, Holkar has curated all the special meals served at the property. He draws from his bank of heritage recipes, which were also published in a book titled Cooking of the Maharajas, which comes with exacting measures of spices and means of cooking. The property offers a special cooking and meal experience wherein guests can learn to cook dishes such as The Quail Survedar and the Shikari Maaz and feast on it. This special meal also includes dishes from royal kitchens of Sailana and Gwalior. 
4. History buff
The Cochin Royal Family of the Cheru lineage lost many of its territories and properties to the Zamorins of Calicut, including the famous Guruvayoor temple, in an age-old political fight.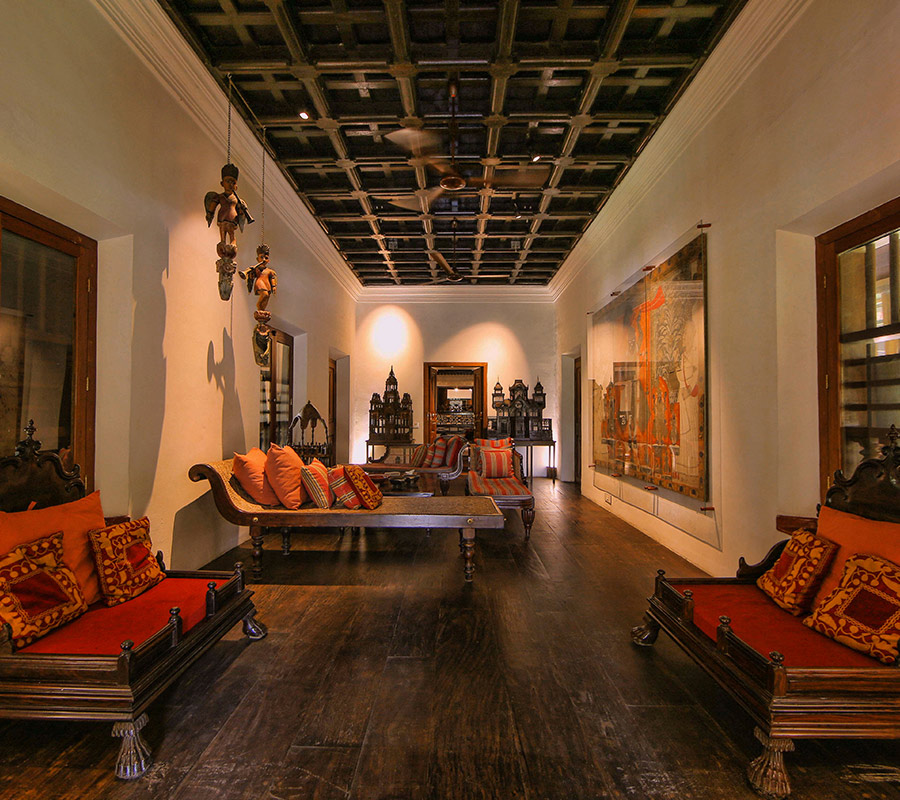 After the royal family moved its base to Ernakulam, a local chieftain from their kingdom in Kochi built a similar baby Krishna temple with the help of the royal family 700 years ago. Much later, almost 300 years ago, the royalty decided to build a two-storied residence in Chittoor, near the temple, for the visiting royal family.
This very residence is now a single-key mansion for art and design lovers known as Chittoor Kottaram. Even after two restorations, one by the royal family, and another by renowned art collector, Lady Hamlyn of The Helen Hamlyn Trust, the old architecture, a blend of Kerala and Dutch design, is intact. The Laterite stone pond where the royals washed before going to the temple, is now the property's unique swimming pool, the tapering roof has been restored and so are the old tiles and wooden windows. The antique furniture is sourced by lady Hamlyn from across India and the artwork is from her travels in the country as well.
Even today, guests are ferried to the property in a boat through backwaters and the house follows the traditional 'housekeeper' practice, wherein one man, supported by a team, takes care of all of the guests' needs. On special requests, a member of the royal family also shares a meal with the guests, regaling them in the history of their ancestry.
5. Art and design lover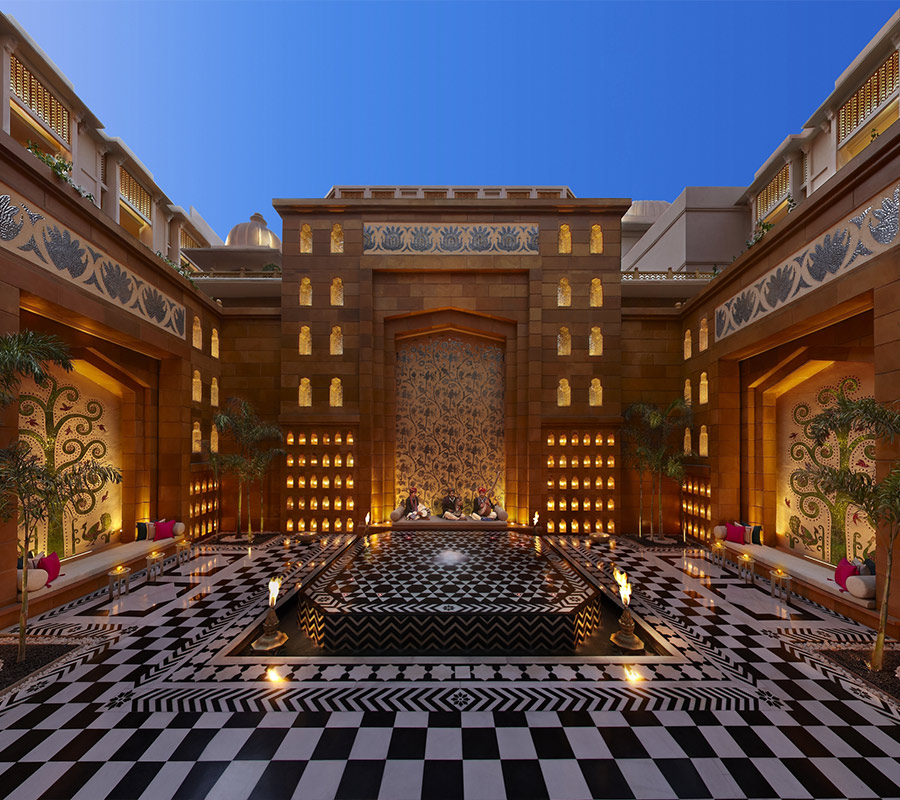 The award-winning Leela Palace Udaipur is a treasure trove of Rajasthani arts and crafts. and architecture. The dark wood furniture has Tarkashi work - a popular art form that involves an intricate process of setting brass wires, strips, and motifs in wooden frames. You can see hand-carved marble lotuses and elephants in silver along with detailed Rajasthani miniature paintings and puppets across the palatial hotel. Thekri, a Mewari art form that uses intricately chiselled mirrors on plaster is the predominant theme of the palace interiors. Gold leafed floral and paisleys motifs, mother of pearl artifacts and inlaid hand-crafted white marble further highlight its ornate exquisiteness. The hotel offers an art walk every evening.
6. Pet lover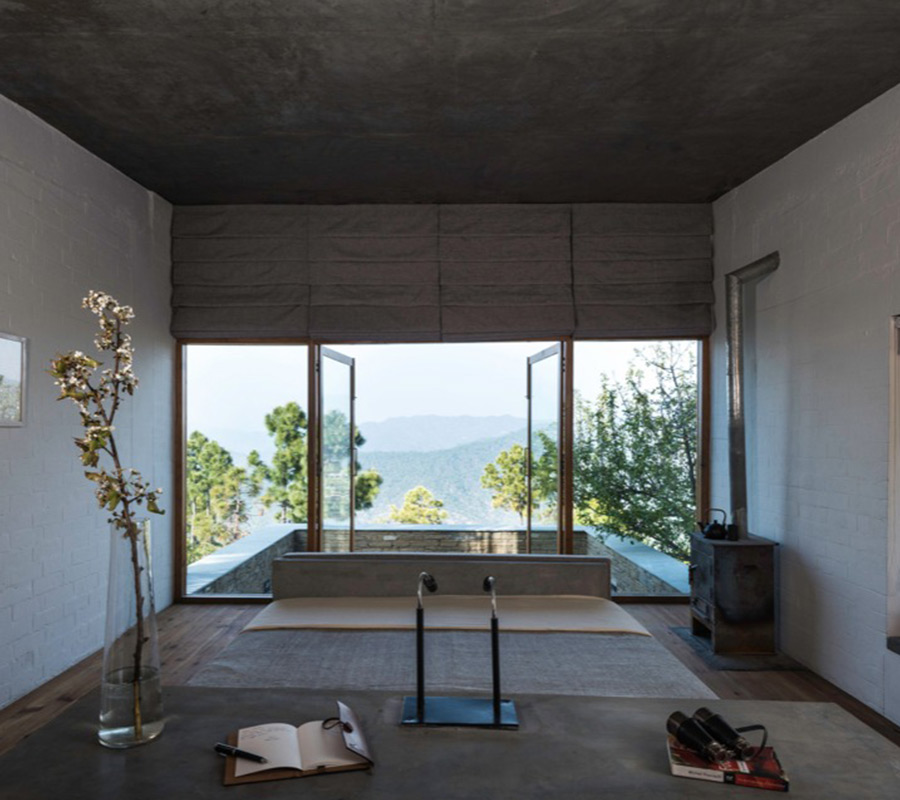 The Kumaon, a quiet, serene and uber-luxe getaway on the outskirts of Almora in the Kumaon region is a pet-friendly hotel.  Your furry friend can accompany you on treks and trails and run around happily in their lawns. And if they are looking for company, The Kumaon's cutest residents Juno and Elsa will be happy to play with your pup. What's more, you and your dogs can enjoy uninterrupted vistas of the Himalayas from your room's floor-to-ceiling windows and attend a yoga class.  
7. Wellness seeker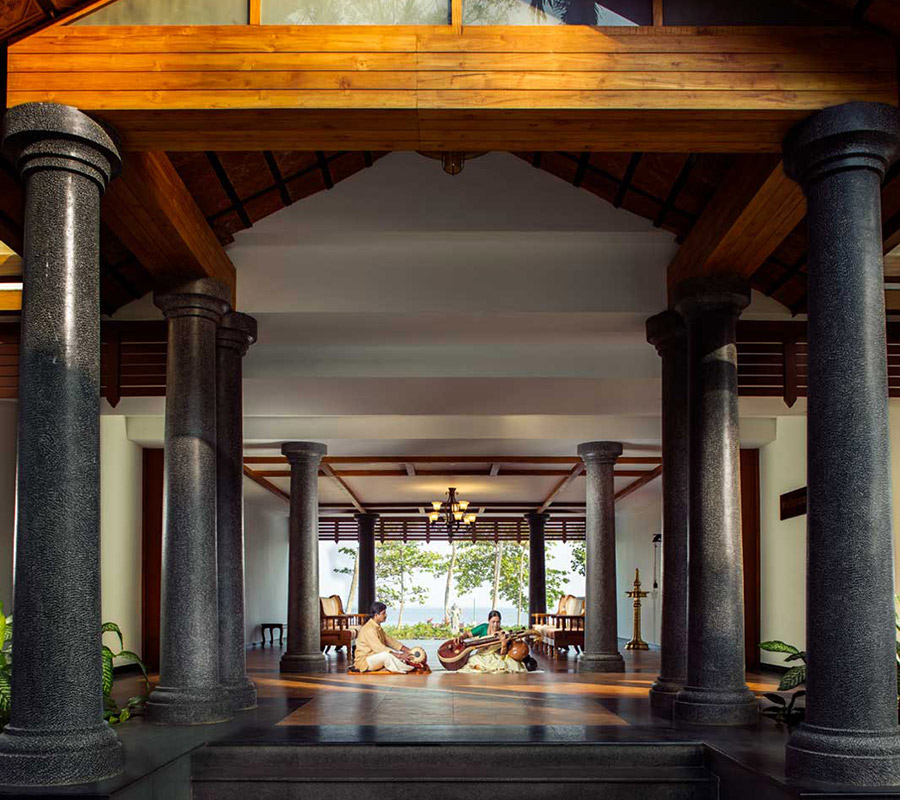 The newly-launched Amal Tamara in Alleppey, Kerala, with a seven-day minimum stay at the wellness retreat, is perfect to get your dad to embrace wellness. Amal Tamara specifically applies the unique Ayurvedic concept of Chikitsa Chatushpada – a tenet of Ayurveda which centralises healing in the synergy of four forces: physician, patient, therapist, and medicine. Based on the ancient wisdom of Ayurveda, every programme at Amal Tamara is carefully designed to offer privacy, tranquility, and authentic programme, diets, and exercise and meditation regimes for a truly transformative experience. Amal Tamara offers personalised Ayurvedic programmes for immunity booster, anti-aging, among other chronic conditions, providing a customized healing experience. Additionally, a customized menu is designed to suit each individual's specific dietary and health requirements, consisting of wholesome, organic, vegetarian meals, prepared by expert in-house chefs. 
8. Adventure seeker
Military drills, night treks, survival training in the wild, different knot tying sessions and horse riding, Lonavala's Della D.A.T.A was built to give its guest the experience of a military life, but in a luxurious, scenic setting. From the reception at Della, you are taken in military trucks or SUVs, through a muddy road, across hills. You then trek for 20 minutes along a lake before you reach your camp. On entry, you are greeted with a salute by soldiers mounted on horses and canine units. It's quite a unique experience to gift the father who is fascinated with the military life. 
9. Spiritually inclined
Many call this 100-year-old mansion in Haridwar a floating residence as it sits right on the ghats of the Ganges, which is now The Pilibhit House, Haridwar – IHCL SeleQtions property.  It overlooks the Shivalik Himalayas and houses the largest private bathing ghat of the region for the customary dip. The property has curated a special, spiritual experience, the Paarthiv Snaan that includes aromatherapy, a mud bath with water from the Ganges and an invocation with a priest by the private Ghat. They also offer sattvik cuisine through recipes drawn from royal kitchens, a genealogy session to trace your ancestry and a walk to the nearby crafts village.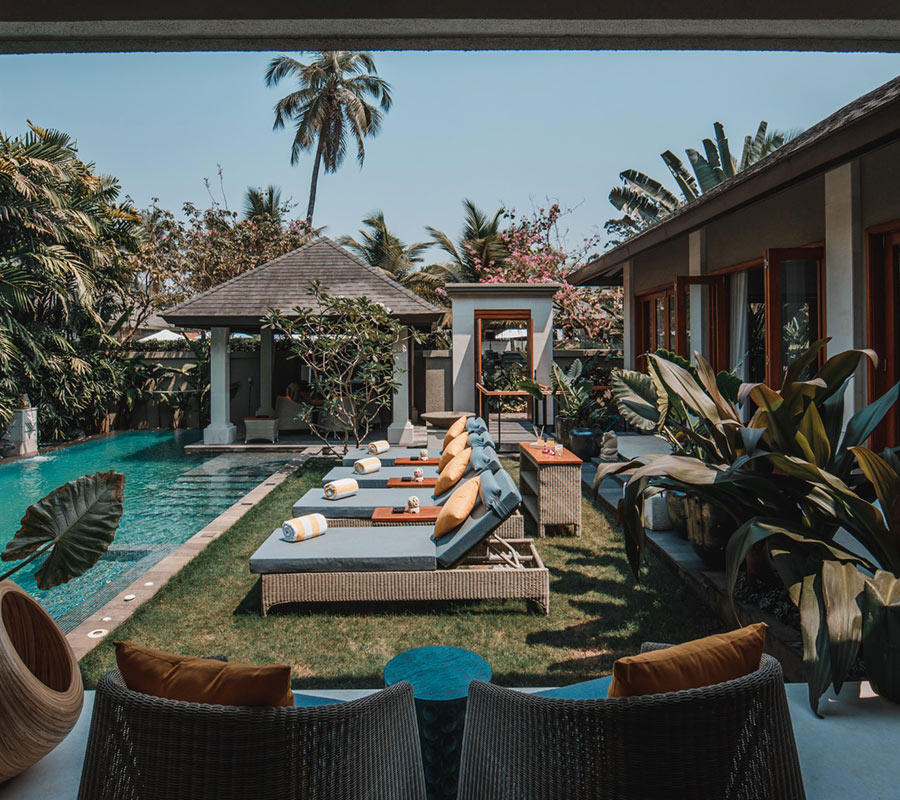 10. Luxury seeker 
Located in Arpora, Baale Resort Goa, which opened a year ago, houses just seven, three-and four-bedroom villas that have a private garden, a lily pond and a private pool. It's your, very private oasis. Your choice of food, whatever that may be, is made especially for you by the property's chefs, and if you wish, inside your villa's kitchen. Even the spa comes to your room and the masseuse will indulge you in the treatment you desire. About the villa; with an aim to create a Balinese oasis in Goa, several décor elements are imported from the Indonesian city, such as the swimming pools' wall stones and the jute carpets on the ceilings. Another unique feature here is the sea-grass furniture. 
 
Photo: Featured brands