Celebrity airport looks may be Instagram-worthy but are not practical for real-life air travel. Yoga pants, flowy skirts, slim-fitted trousers and oversized accessories are not just uncomfortable on flights but are also not the best choices from a safety point of view. 
Journalist, influencer and frequent traveller Riaan George and Finnair's general manager Sakari Romu tell Zee Zest what one must wear on flights and what to avoid. "The best way to dress up for air travel is to wear clean, comfortable and breathable clothes that allow you to move freely and protect you from strong air conditioning," says Romu. George, also a fashion guru, likes to dress elegantly for air travel as well. "I can never show up sloppy," he says. "You must look as put together after a long flight as you did before it. So, plan your look accordingly." 
Don't fall for the yoga pant trend
Yoga pants are best for a yoga studio, not air travel. Any kind of synthetic fabric can be a safety hazard, especially during an accident as it catches fire easily. Breathable, natural fabrics work best as they keep you warm when it's chilly and cool when it's hot. Synthetic fabrics, like polyester, also trap in sweat and body odour, which can be uncomfortable not just for you but also your co-passenger, says Romu. It's best to opt for comfortable cotton pants or joggers in which you can move around easily. George prefers a smart pair of chinos or light denims, but not linen as it crumples quickly, and ends up looking shabby after some time.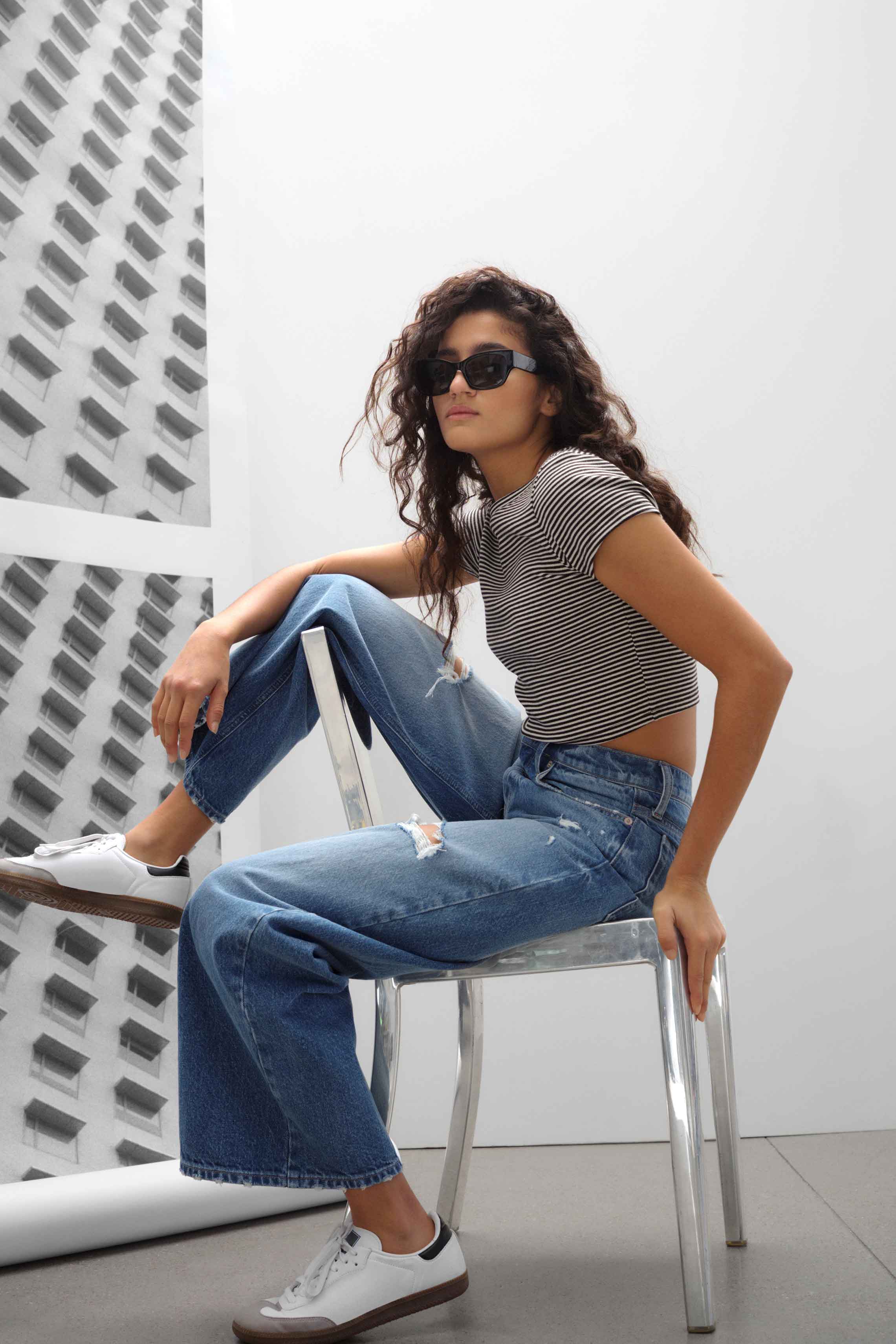 Don't forget that jacket
Comfortable cotton T-shirts and jerseys go well with any of the recommended pants. Pair them with a light sweater that can shield you from the flight's air conditioning, says Romu. George strongly recommends a jacket of any kind — warm linen, denim, bomber or a formal blazer, anything at all. "But always travel with one, no matter the destination or weather," adds George. "It will always make you look well put together, even after a long flight."
Layer it up
A cardigan and an elegant scarf, says Romu, are great additions to your cabin luggage. A long scarf can also be used as a shawl. George usually carries a jumper to keep himself warm, and, if need be, uses it as a snuggly pillow. These can be worn or removed with ease whenever necessary.
Leave festive clothing in your check-in bags
During festivals and the wedding season, people often dress in festive attire to get to a wedding or a family event straight from the airport. But this is best avoided. You don't want the zari poking you or your fellow passenger, nor do you want to trip because of your heavy dupatta, long palazzos or ghagras. "It is too over the top for travel," says George. "Also, it takes up too much space," adds Romu. You can always change into your festive clothes at the destination airport.
Shorts are a maybe
If you are going to a destination like Goa or the Maldives, shorts could work. "But I definitely wouldn't wear them in business and first class, nor for long flights," says George. They are also not the best choice from a hygiene point of view.
Right footwear
To prevent swollen feet during air travel, it's important to wear comfortable, non-restrictive shoes, preferably slip-ons along with compression socks. These socks help reduce swelling, fatigue and discomfort associated with long or frequent flights. Flight socks also improve circulation throughout the legs by pushing blood back up toward the heart, preventing deep vein thrombosis. It's recommended to wear them just before the flight and can be kept on for up to 16 hours.
For footwear, George recommends sneakers. "They are the most comfortable when you have to walk a lot at airports," says George. Loafers are not a bad choice either. They are comfortable and look professional. 
A backpack it is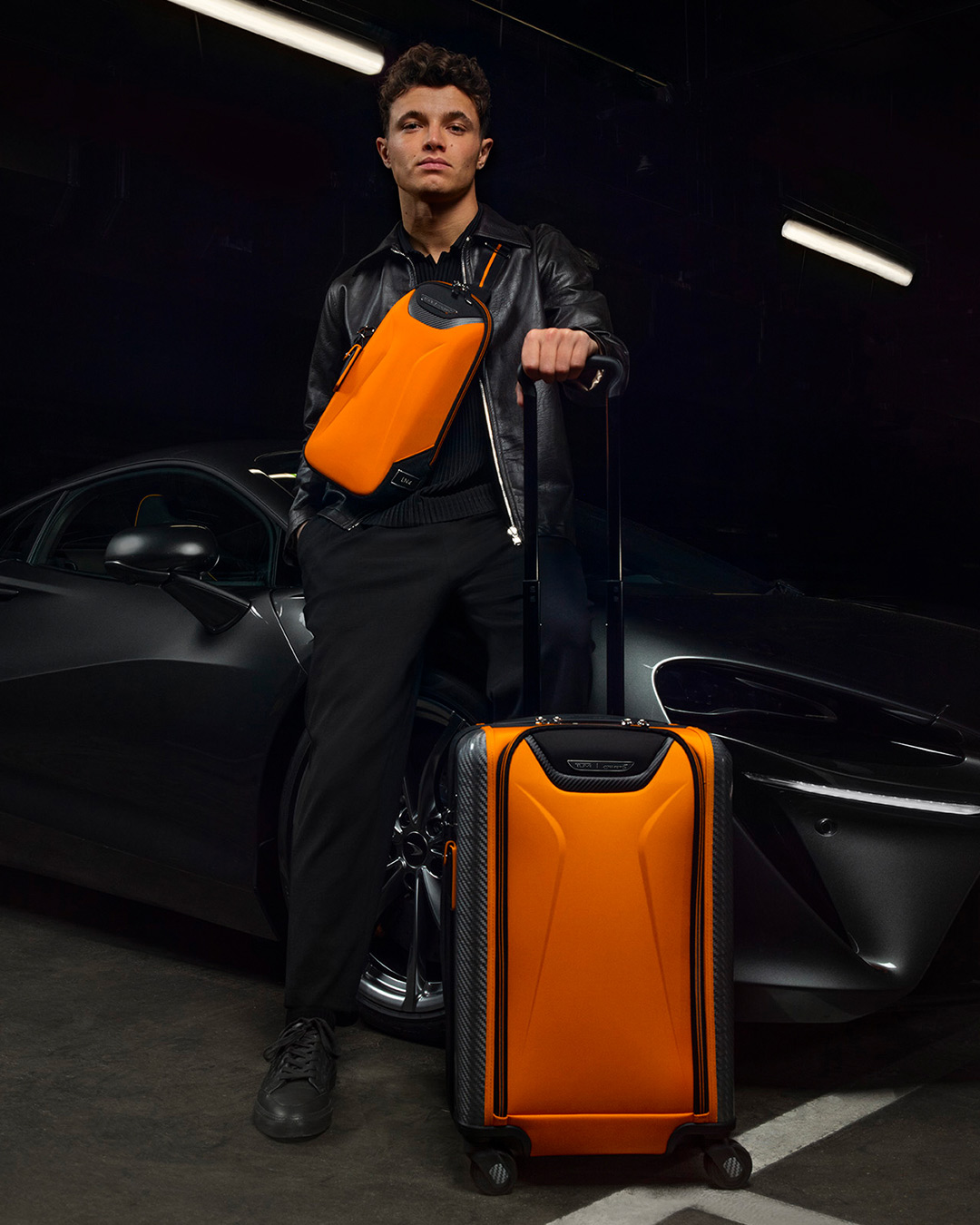 A small, lightweight backpack that can easily fit in the cabin or under your seat is a good idea. It also frees your hands for you to shop at the duty-free zone or hold a book, a magazine or a cup of coffee.
Definitely don't
Don't travel bare feet. Always keep your socks on for hygiene reasons. It is also important to avoid wearing strong fragrances as they may disturb other passengers.
Photo: Shutterstock