Although gifting doesn't have to be the only way to express your love and gratitude to your Valentine, it can be a great way to let them know they are valued. On Valentine's Day 2023, if you're planning to go beyond the usual rose and chocolates and invest in something sparkly or made of precious metals as a token of affection, you've come to the right place. 
Here's a selection of 11 pieces of jewellery to gift and impress your love on Valentine's Day 2023. Come on, go all out! 
1. Keepsakes long bird earrings by Her Story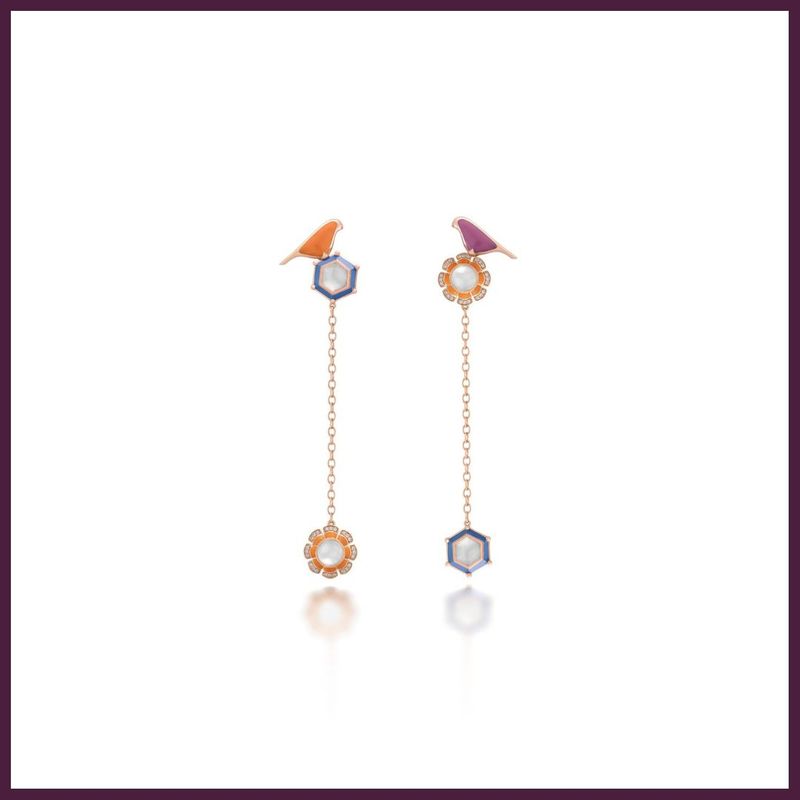 This pair of keepsakes long bird earrings by Her Story may be the perfect gift for someone who likes to keep it subtle yet make a statement. These are made using 18k rose gold, coloured enamel charms, and diamonds.  
2. Little joys diamond bangle by Mia by Tanishq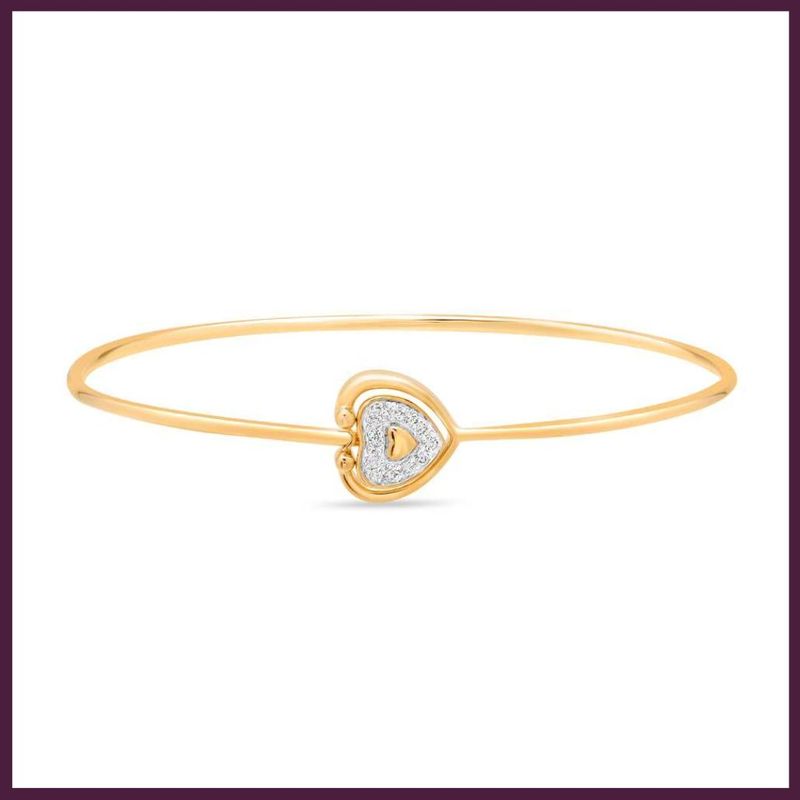 Romance meets style, minimalism, and elegance in this Little Joys diamond bangle from Mia by Tanishq's Rare Pair collection. It is an elegant piece of fine jewellery crafted in 14kt yellow gold and adorned with diamonds.  
3. Butterfly gold watch charm by CaratLane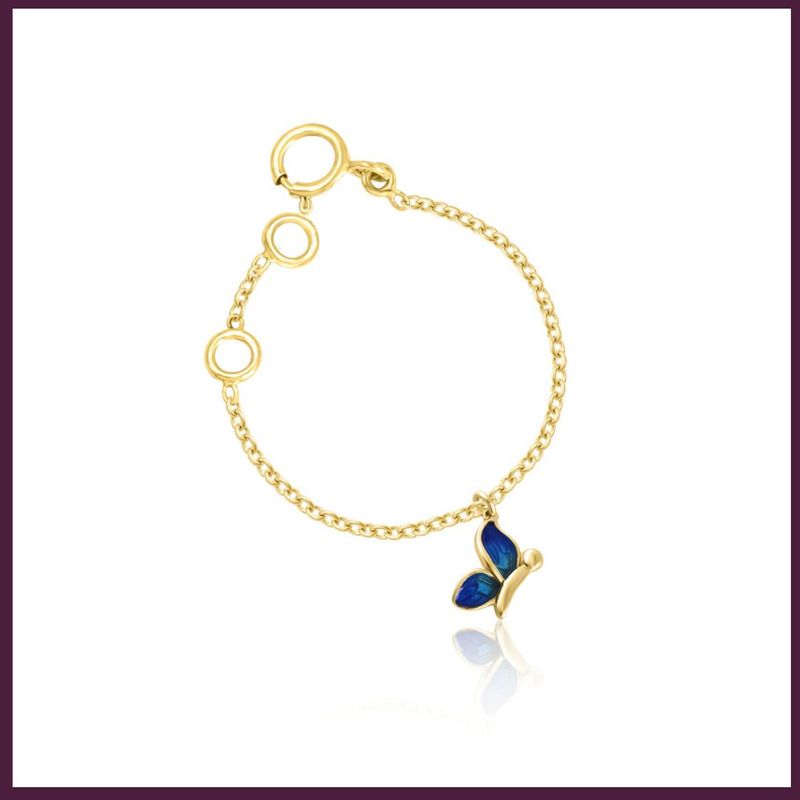 If you get butterflies every time you think of her, let her know with this unique 14kt yellow gold watch charm with a pretty blue butterfly attached. She can wear this piece of jewellery by CaratLane daily, and it will remind her of you every time she looks at it.  
4. Mirella ring by BlueStone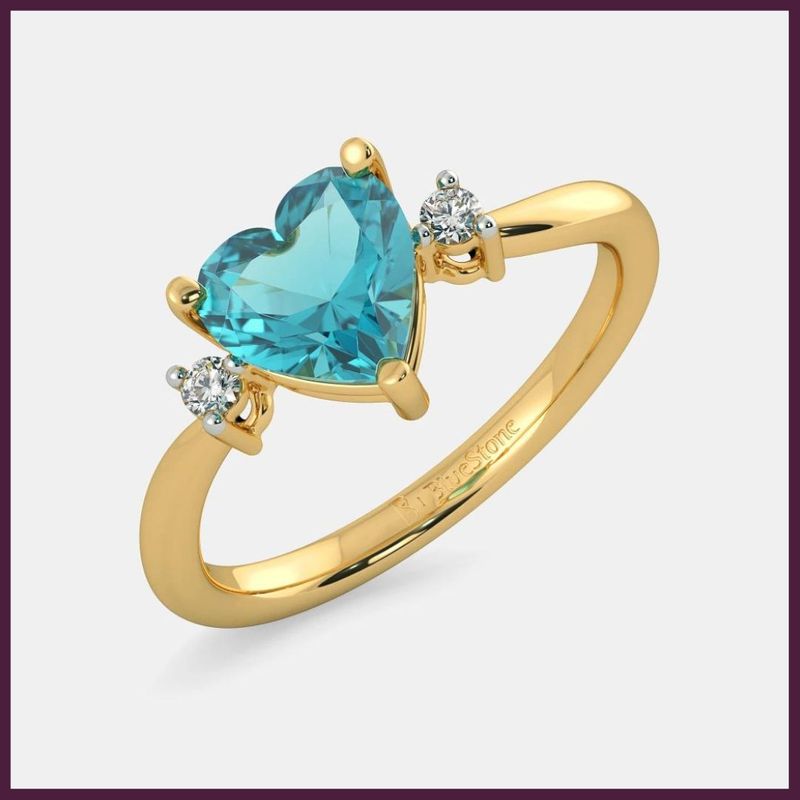 A beautiful piece of jewellery to wear both on special occasions and daily, this Mirella ring by BlueStone features a heart-shaped topaz set on an 18kt gold band.  
5. Love note diamond necklace by Melorra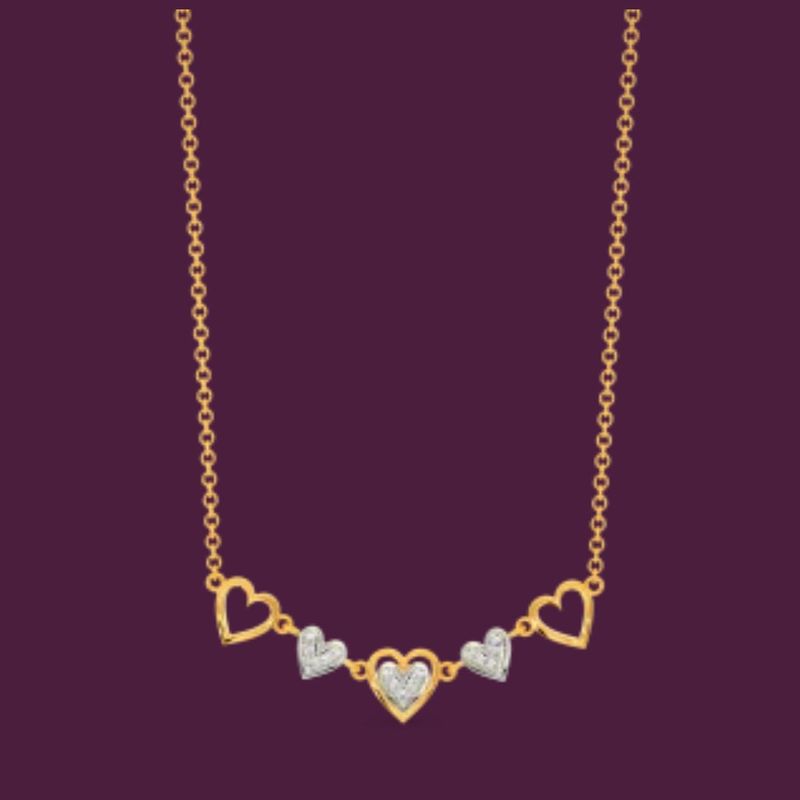 Here's an eye-catching yet minimalistic diamond necklace for your dear Valentine (or Galentine). It is an 18kt yellow gold necklace featuring four rhodium-plated hearts, encrusted with diamonds in a pave setting.  
6. Slant initial bracelet by SimSum Fine Jewellery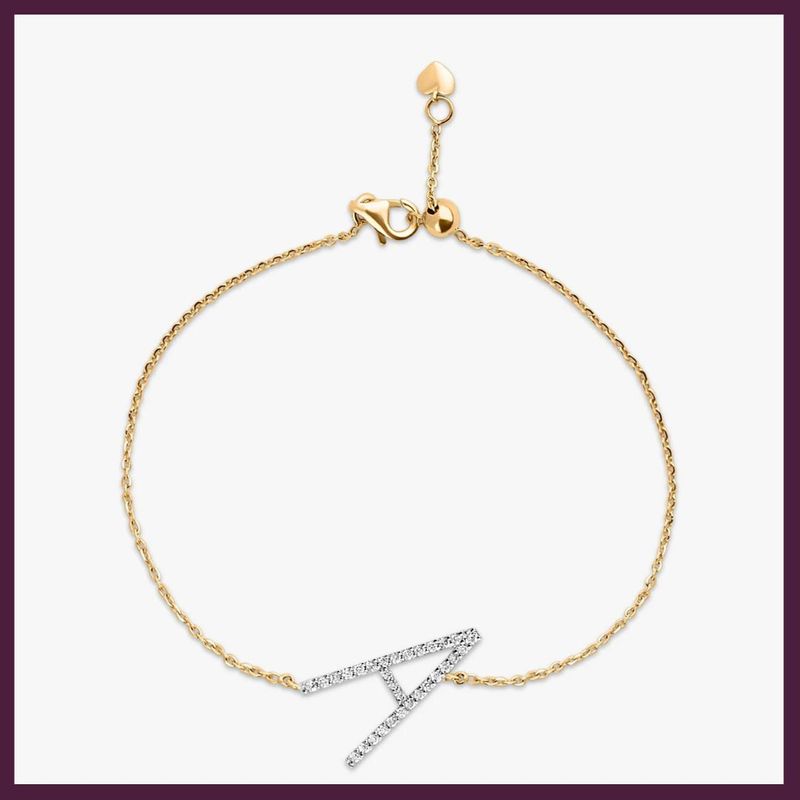 Say 'I love you' with a personalised accessory by SimSum Fine Jewellery. Here's a slant initial bracelet that is made using 14kt gold and adorned with fine diamonds. You can add an initial of your choice to this bracelet, and choose between yellow, rose and white gold.  
7. Platinum wonderfully you necklace by Platinum Evara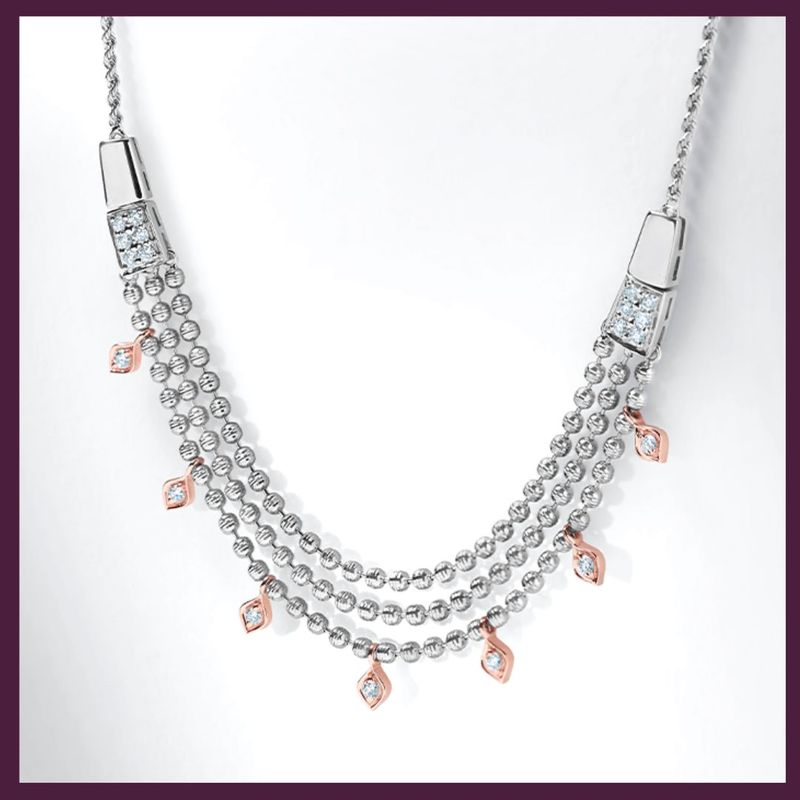 Crafted in 95 per cent pure platinum, the wonderfully you necklace by Platinum Evara features lines of precious metal pellets with rose gold facets.  
8. Pink opal with filigree earrings Ajoomal Fine Jewellery by Harshad Ajoomal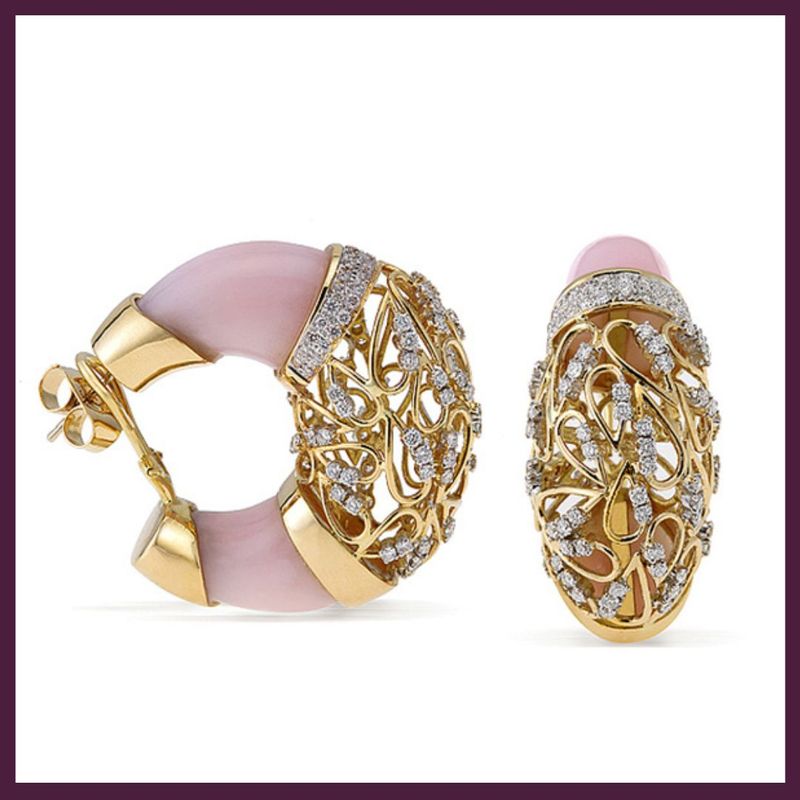 A glitzy gift your Galentine or Valentine will adore, this pair of pink opals with filigree design earrings are crafted in yellow gold and feature lattice cutwork on pink opals. The lattice work comes decorated with diamonds.  
9. Statement earrings by Chaulaz Heritage Jewellery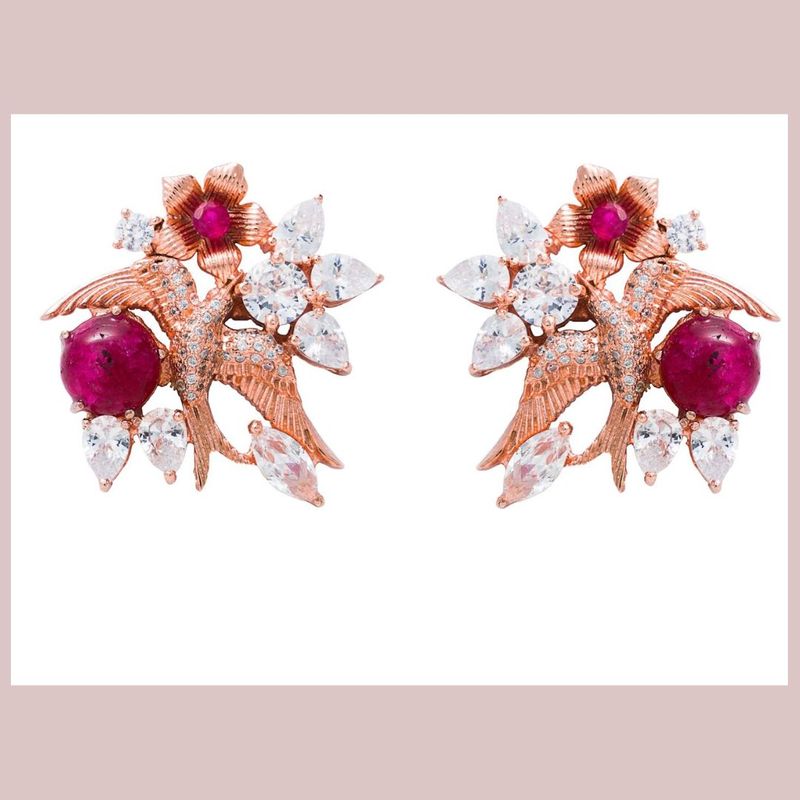 This stunning pair of statement earrings by Chaulaz Heritage Jewellery draws inspiration from nature. It features natural elements such as birds, flowers, and leaves. It is handcrafted in gold and enhanced using exquisite diamonds and rubies.  
10. Flower dangler earrings by Birdhichand Ghanshyamdas Jewellers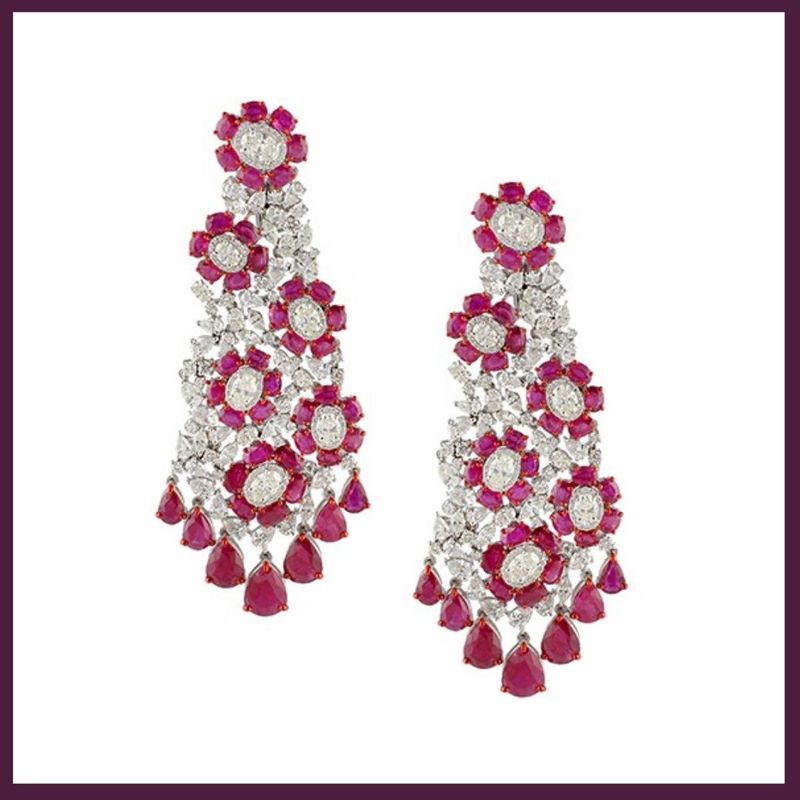 Gilded with oval and pear-shaped diamonds and rubies, these ornate flower dangler earrings make for a showstopping gift for your Galentine or Valentine for Valentine's Day 2023.  
11. Pave Pendant by De Beers Forevermark
This chic and minimalistic diamond pendant from the De Beers Forevermark Icon collection, available on Tata CLiQ Luxury, is crafted in 18k gold (you can also opt for either silver or rose gold). The highlight, of course, is the 0.20-carat excellent cut GH-coloured diamond in the centre.
---
Photo: Shutterstock and featured brands