Summer is all about fun in the sun and the outdoors — be it hours spent at the beach taking dips in the ocean, a lazy picnic at the park, soaking in the sun by the pool or long brunches with your friends. If these sound like your plans for the summer, you'll be spending most of your time wearing swimsuits, kaftans, shorts and dresses. Similarly, summer hairstyles for girls are all about ease and comfort. After all, when the sun is shining and you're splashing around in the water, you wouldn't want to waste time adjusting your hair or worrying about it. So, ditch age-old straight hair and simple pulled-back hairstyles for these hot hairstyles this summer!
1. Messy Beach Buns are Hot Hairstyles 
The loose and messy bun look is the right amount of casual for the summer. This hairstyle is perfect for days when you don't have the time to blow dry your hair. The natural curl and texture of your hair add to the style's attractiveness. The best part is that this hairstyle is super easy! Start with a hair spray that works best for your hair type. Then, tie your hair in a deep braid and pull it out midway through the elastic. Loosen the root end of your hair strands. You can also pull out a few stray strands from the side for a casual look. You can style the messy beach bun look with both swimwear and summer dresses.
2. Braided Crown Sexy Hairstyles for Women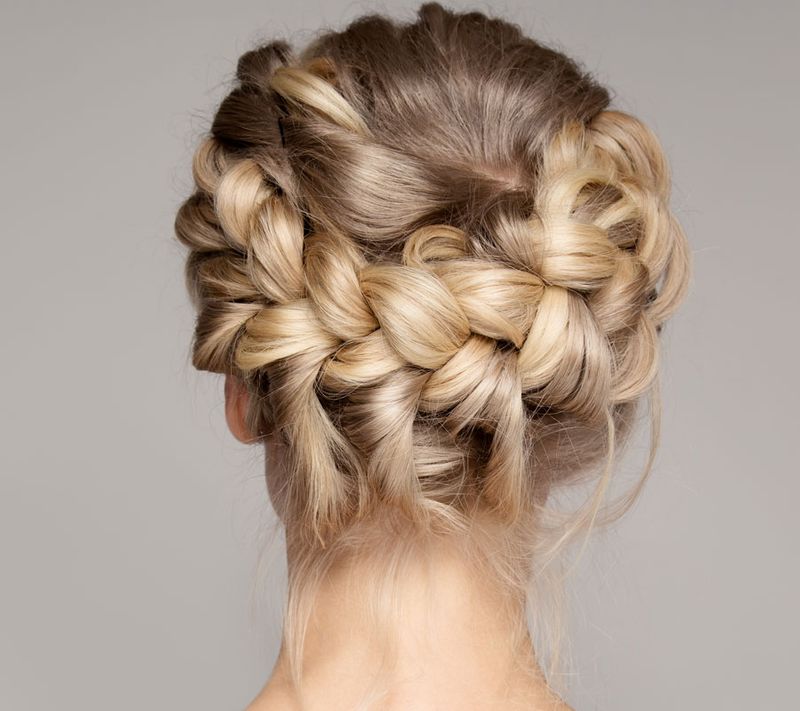 A braided crown hairstyle can be your saviour during humid summers. All your hair is tied up with this look, giving it a neat look. Once you've made the hairstyle, it can last you for the whole day without needing to redo or adjust it. To make the braided crown hairstyle, part your hair from the middle into two halves. Then take the first half and braid it in the Dutch style, moving across the top of your head. Repeat the same for the other half of your hair. Secure the braids around your head with bobby pins. This sexy hairstyle is excellent for a day at the beach or a picnic at the park.
3. Deep Side Part Attractive Hairstyles for Ladies 
The deep side part is a sexy hairstyle for the summer. It adds volume to your hair without overwhelming you. You don't need to be an expert to make this hairstyle and it takes only a few minutes. To make this hairstyle, keep a few points in mind. Make sure to part your hair on the side that best enhances your features. Your fingers are often enough to make a regular hair parting, but you will need the right set of tools for the deep side part. This hot hairstyle will be the perfect choice for a brunch or movie with your friends.
4. Slick Back Summer Hairstyles for Girls
Sometimes a typical hairstyle can work wonders when you give it an edge by adding some drama. Elevate your slick back hairstyle with a good hair spray that suits your hair type. To achieve the slick back look, all you have to do is comb or brush your hair back as you usually do, then finish it off with generous amounts of hairspray. This adds style and keeps the strays in check. Pair this hairstyle with a lovely summer dress or maxi dress for a brunch or movie with friends.
5. Schoolgirl Braids Attractive Hairstyles for Ladies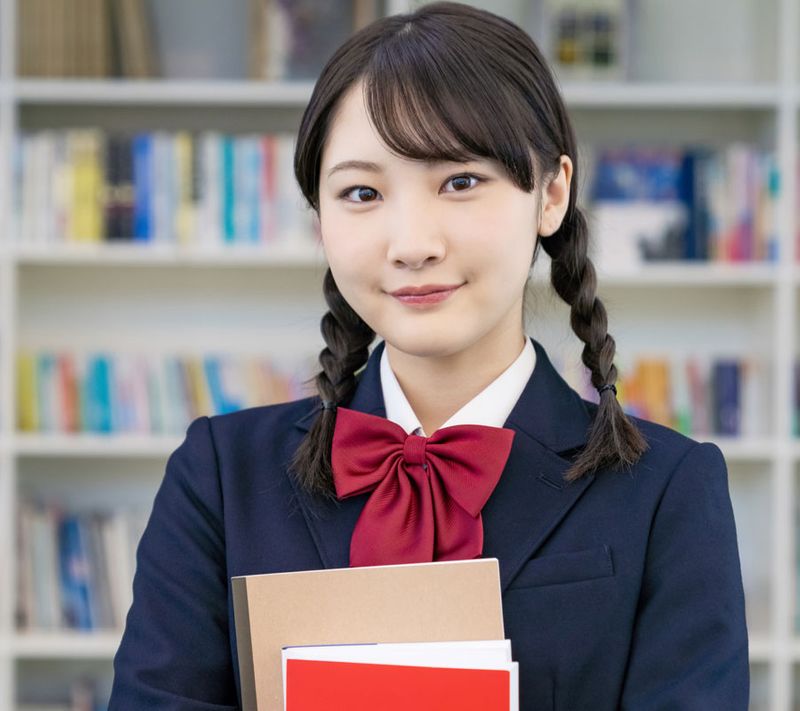 Schoolgirl braids aren't just for school girls! It's also an attractive hairstyle for ladies that's very popular with adult women. Making this hairstyle is pretty simple. All you have to do is section your hair into three parts and braid it. You can also go for a braid on either side, for which you will have to part your hair into two halves and section each into three parts for braiding. The schoolgirl braids look is one of the sexy hairstyles to wear on a date night.
6. High Ponytail or Topknots are Hot Hairstyles
A high ponytail or topknot is the perfect hairstyle for hot summers, especially for those with long and voluminous hair. Your hair sits neatly on the top of your head, saving you from the humidity. Simply tie your hair up in a high ponytail or gather it all in a knot, and do away with the hassles of open hair. A high ponytail is ideal for short hair and a top knot for long hair. These summer hairstyles for girls look great with any outfit.
7. Pinned Back Sexy Hairstyles for Women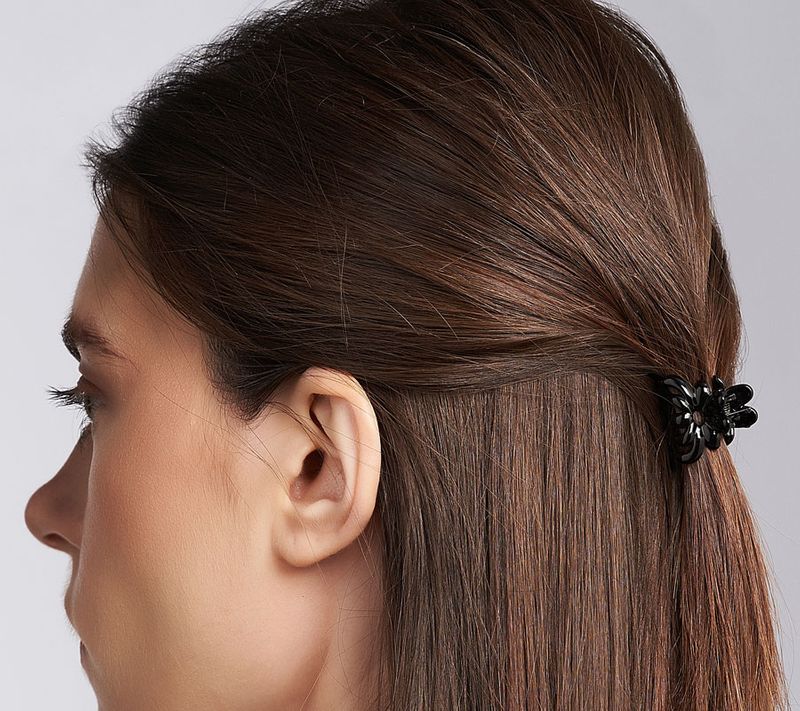 This super simple but sexy hairstyle is perfect for all hair types. All you need to do is pin back a few strands of hair and wait for the magic. You can also achieve a messy look by letting loose a few strands around your face. This frames your face and helps to highlight your features. Wear the pinned back hairstyle for a date night or brunch and match it with a dress.
---
Photo: Shutterstock