Was it serendipitous that Sobhita was chosen as the face to launch fine jewellery brand Her Story's new jewellery range called 'Poetry in Motion', I ask myself, as I spot her engrossed in a conversation speaking about the pursuit of passion and art in modern life. Draped in an orange Anita Dongre saree, Dhupalia stands out in the crowd making the case for striking the right balance between the traditional and the modern. As someone who has a certain effortless je ne sais quoi that translates in her candid and posed pictures, she often reveals her inner poet on the gram and as an actor exemplifies in her choice of cinema that is not always mainstream.
Given her affinity for art and all things design and fashion, it won't be an exaggeration to say that Sobhita is quickly becoming the poster girl for Indian fashion with her style drawn towards vintage and easy glamour, albeit with a modern spin. A free-spoken actor who has carved a niche for herself by experimenting with her sense of style and cinema, her seal of originality is what breathes a fresh lease of life into her work. With a relatively young career in the Indian film industry that began with her debut role in the critically acclaimed 2016 film Raman Raghav 2.0, Sobhita is becoming one of the new faces to look out for her with her impressive acting chops across Hindi and regional cinema including Tamil, Telugu, and Malayalam films. 
The former Femina Miss India Earth's breakout role was one in Amazon Prime Video's 2019 Made in Heaven, and ever since she has worked on a bunch of notable projects including Ghost Stories, Kaalakaandi, and Kurup. She was last seen in the Aishwarya Rai Bachchan-starrer Ponniyin Selvan: II, a Tamil-language historical action-adventure film. 
Piqued by her comment about passion being "intentional in everything you do" at the launch event of the modern jewellery brand that chooses modern brand ambassadors and their stories to celebrate the perspectives and journeys of modern women instead of fancy bejewelled soirees that showcase products, we pick her brain on what fascinates her the most about jewellery and particularly the jewellery range inspired by humble ghungroos featuring elegant stackable rings, bracelets, dainty hoops and dangler earrings.  
Read the edited excerpts below:  
1. What emotions does a piece of jewellery evoke in you?
Jewellery has been something that I associate with the women in my life like my mother, my teachers, and my guru [dance teacher]. Somewhere jewellery was tied to them and whenever I wanted to feel special like them – because I thought they were special – I wear jewellery.  
2. How do you resonate with Her Story jewellery?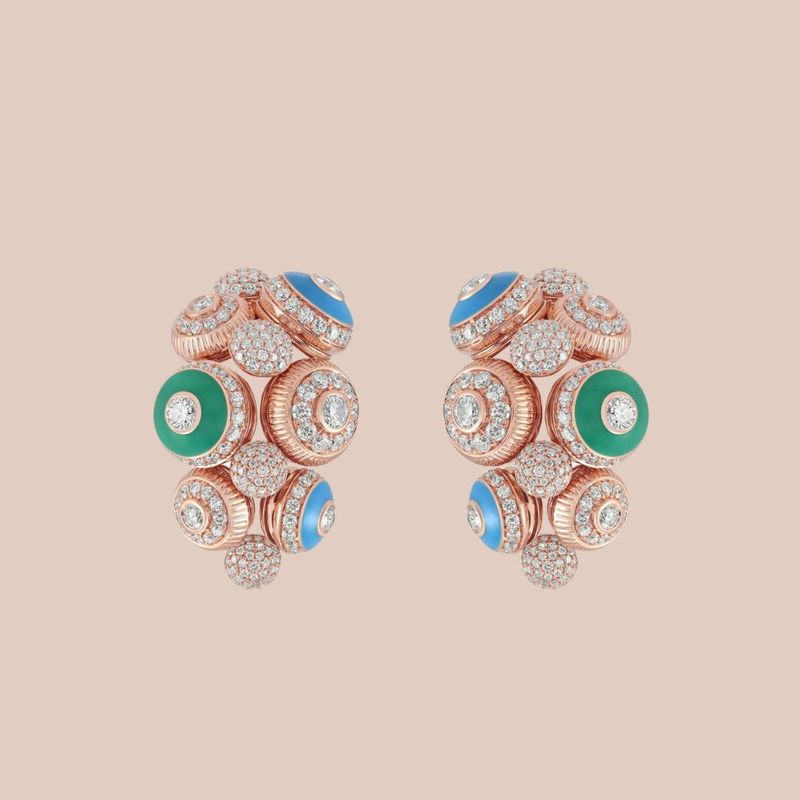 My association with Her Story began in 2019. I was so surprised how they went beyond that [making people look good]. They've attached a certain personality to jewellery. For instance, take the Limitless jewellery collection they launched recently. There was a ferocity, and the designs have sharp geometry.  
I am endorsing – and am wearing – the Poetry in Motion collection, which is inspired by the humble ghungroo. And I think it's so nice. I grew up learning dance, I am an Indian classical dancer, and somewhere for me, the ghungroo is also sacred but strict. I like how they take inspiration from so many sources and put personality and sentiments at the centre.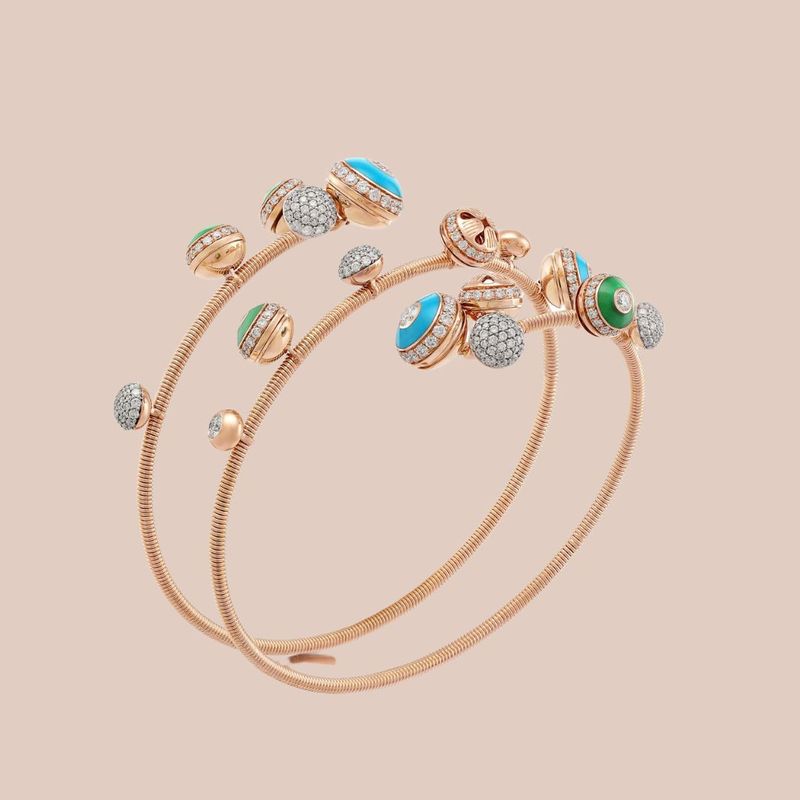 3. What is your favourite style of jewellery?  
I love heritage/heirloom jewellery, that is passed down as heirlooms. Such jewellery is so much more than stones, and polishes; it is passing down something that's very personal. I like jewellery when it has a story associated with it or represents a story. That's the jewellery that I treasure. If not, I'd rather not wear jewellery.  
4. What's the secret to staying authentic and true to yourself ?
We must be honest with ourselves. We want validation. But [now] we should be able to have a life that is happy without validation, approval, or appreciation, to feel like we did well. You should do things because you enjoyed doing it, that's enough! 
5. Your love for all things Indian is out there. As a modern woman, what do you  look for in traditions? 
There is so much culture and history [in India]. From clothes, and jewellery to monuments, architecture, music, and dance – there is so much cultural development that has happened in India. It's just genius, the kind of heritage we have. There is a lot to love and admire and I am definitely a fan.  
6. If not an actor, what would you be?
I loved economics, history, and political science. I would have taken one of those up.  
7. What drives you as an actor, dancer, and artist?  
Knowing that we will all die makes me embrace each day with a lot of respect. That grounds me, humbles me.   '
---
Photo: Her Story and Instagram/Sobhita Dhulipala