There is hardly anyone who doesn't enjoy a good hair oil massage. Oil nourishes and strengthens your scalp and hair, and the relaxing sensation that massage offers is too good to pass up.
Your hair, like your skin, requires the proper amount of nourishment to keep scalp issues at bay. That's why you need to make sure you oil your hair at least once a week to protect and nourish it. That said, you must also understand how to select the oil for you, depending on the hair issues that you are experiencing. Hair oil blends can help you deal with different hair issues—then be it hair breakage or flaky scalp. 
That's why we decided to bring you a few oil blends that you can easily make at home for a healthy, shiny mane. 
Different oils for your hair concerns
1. Hair fall remedy: Coconut and onion oil
Onion oil is rich in sulfur that helps to prevent hair breakage, split ends, and thinning. It nourishes your scalp and increases blood circulation, resulting in thicker, stronger hair growth. Hair fall can be effectively prevented and treated by using a homemade hair oil at least 3 to 4 times per week. To make this oil mixture for hair growth, cut an onion into smaller chunks. Heat half a cup of coconut oil in a pan, then add chopped onion and garlic cloves, and let the mixture simmer for a while. After thoroughly cooking the oil, remove it from the heat and filter it once it has cooled. Mixing oils for hair growth not only prevents hair loss but also nourishes and softens hair.
2. Dandruff control: Coconut oil and jojoba oil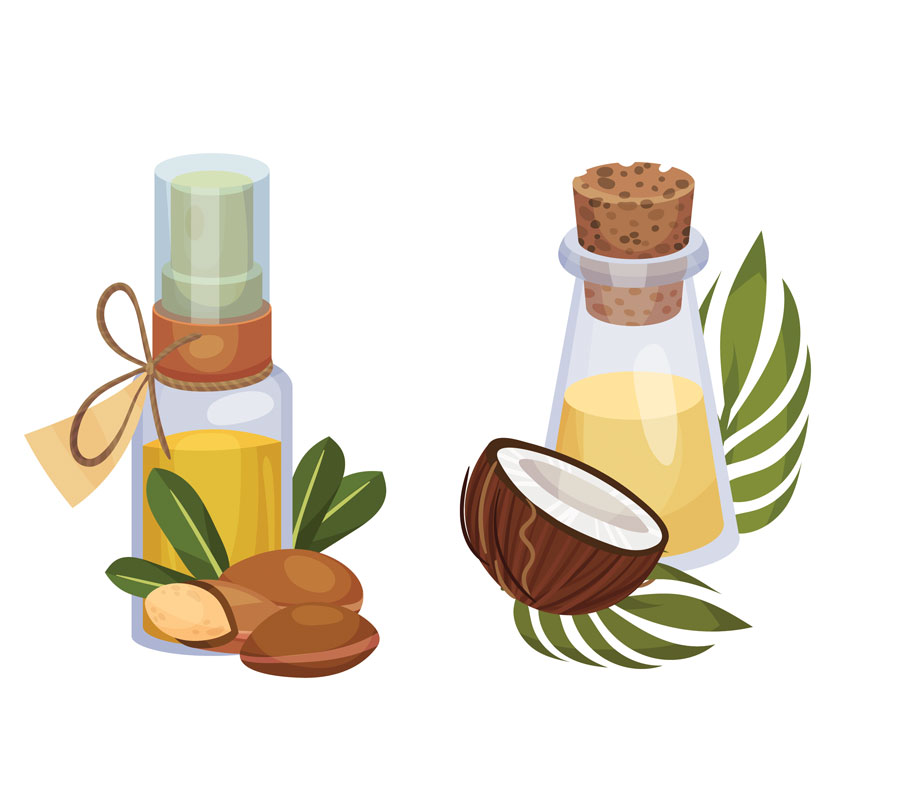 Coconut oil is an excellent solution for a variety of hair problems. It can help yourhair grow strong and beautiful while also soothing your scalp. It is the most abundant natural source of moisture. In most situations, dandruff is caused by greasy hair, which creates an excellent habitat for dandruff to thrive. The advantage of using jojoba oil in this blend is that it helps to keep dandruff at bay. To make this oil blend, take equal parts of both coconut oil and jojoba oil, and heat the mixture up. Apply it throughly to your dry hair, massaging it well. Allow the oil to sit in your hair for 20 to 30 minutes before washing it off with shampoo. 
3. Grey hair: Coconut oil and amla powder
A lack of proper nutrition is one of the leading causes of premature greying of hair. Amla, when used as part of a daily hair care routine, helps to prevent greying, and maintain natural hair colour and luster. You can boost its potency by combining it with coconut oil. To make this oil blend, heat 4 tablespoons coconut oil and 2 tablespoons amla powder in a saucepan for 10 minutes. Allow the mixture to cool slightly before applying. Massage your scalp throughly with the oil. Leave the oil in your hair for at least two hours—although overnight will be ideal. Wash off with a mild shampoo.
4. Damaged hair: Olive oil and almond oil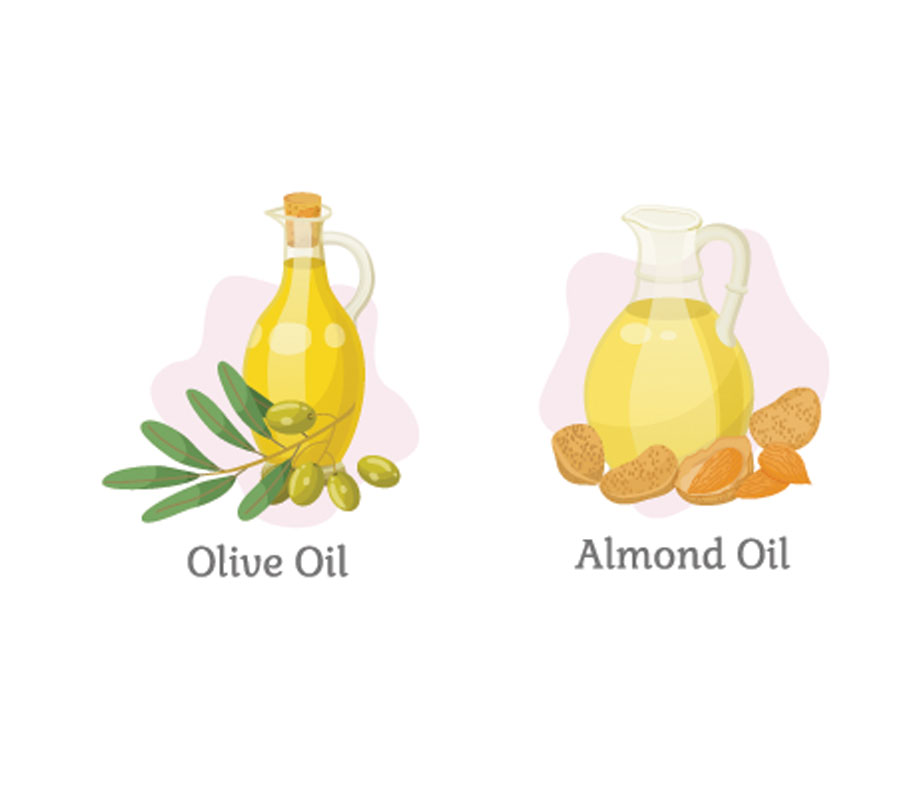 Olive oil is excellent for frizzy, dry hair. Olive oil coats the hair, making it feel smooth and polished. When combined with almond oil, it deeply nourishes your hair and leaves it soft to the touch. You can combine both oils in a bottle and spritz it before using a straightener or curler. Warm this oil blend and use a comb to ensure that all the scraggly bits are properly sealed with the oil to give your hair deep conditioning treatment. 
Now that you know which hair oil combinations work best for hair, use them wisely. Hair oil blends made at home can help your hair grow thicker, smoother, and more lustrous. But, before you put it on your scalp, do a patch test to make sure that it doesn't irritate your skin.
Photo: Shutterstock