The bio on the Instagram handle of the House of Misu reads: 'Our 2 greatest loves – great style and each other'. Well, a quick scroll down their posts is enough to confirm both. Besties since the age of six, Mitali Sagar and Summiyya Patni founded MISU Fashion Consultants when they realised there was a gap between fashion and styling. Counted among the earliest fashion influencers in the country, the BFFs have built a relationship of trust with their nearly four lakh subscribers who depend on them for their beauty, style and lifestyle-related tips and suggestions.
The fashionistas were one of the first Indian influencers to attend the Paris Fashion Week in March 2017. Their collaborations with some of the best brands in the lifestyle space such as Bobbi Brown, Portico, Pipa Bella and Shaze and with luxury brands such as Dior, Louis Vuitton, Chopard and BMW among others along with the unwillingness to compromise on their own benchmarks have earned them a place among the leading voices when it comes to fashion and beauty. 
 
One half of the brand, Mitali did her undergrad in Fine Arts, Apparel Merchandising and Art History at Indiana University and followed it up with a short stint in Florence before taking up a PR job in Mumbai and finally launching a fashion business with Summiyya. We spoke to Mitali about their initial years, collaborations they are proud of, and the challenges that have come along the way.

Edited Excerpts
1. You have known each other since the age of six. Were the seeds of the House of Misu sowed then or much later?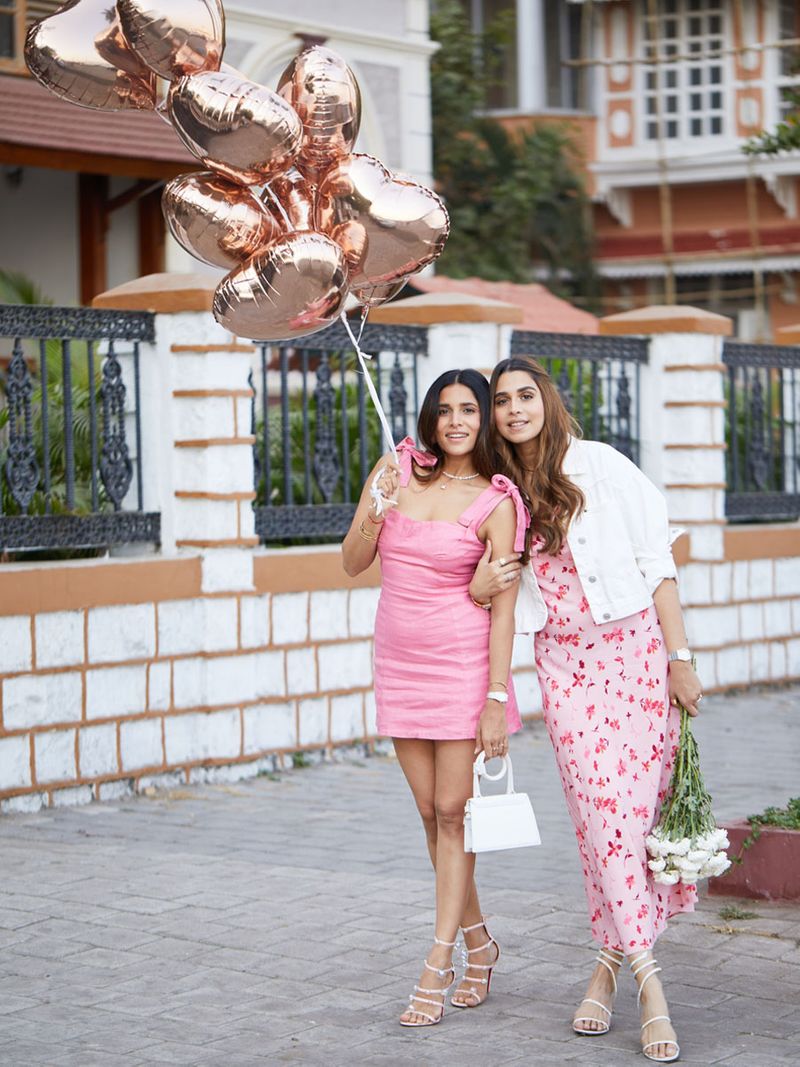 You are right, we have known each other since the age of six and it was in high school itself that this seed was sown. We even mentioned our future fashion empire in a school yearbook! We both completed our 11th and 12th together at Jai Hind College (Mumbai) before I went off to the US to study. Upon my return, I worked in PR while Su (Summiyya) completed her jewellery design course before we registered our company. We were all in since day one and what we do is something that is perpetually changing. We have come a long way since we started our company in 2011, and no two days are the same. Aside from being influencers, we have dabbled in Bollywood and shoot styling, styling laymen, designing and producing our own fashion label... it's been an adventure and the road ahead is going to be even more fantastic.
2. You registered House of Misu as a company before you started blogging. You started a Facebook page after and then Instagram happened. What was the idea behind doing that?
That's because we were all in from day one. We knew this was not just about social media. It was about building a brand, a company—something which will outlive us.
3. As a content creator duo, where do you think your individual strengths lie and are you both always on the same page?
No one can always be on the same page but that isn't necessarily a bad thing. The fact that we have two points of view can also be a blessing and keep us on the right track. Of course, sometimes those opinions can clash but we are good at navigating these situations because we know what's at stake—our relationship is priceless. Trust is important when working closely with anyone and we trust each other deeply. We both know what our individual strengths are and we are always there to pick up the slack when needed. Summaiya can visualise things beautifully and can make almost anything look picture perfect while I am the resident wordsmith. We also have a lot in common—our love for fashion for one thing, and the shared dream to make HOM something greater than ourselves.
4. Are there certain challenges you have had to navigate because you are women?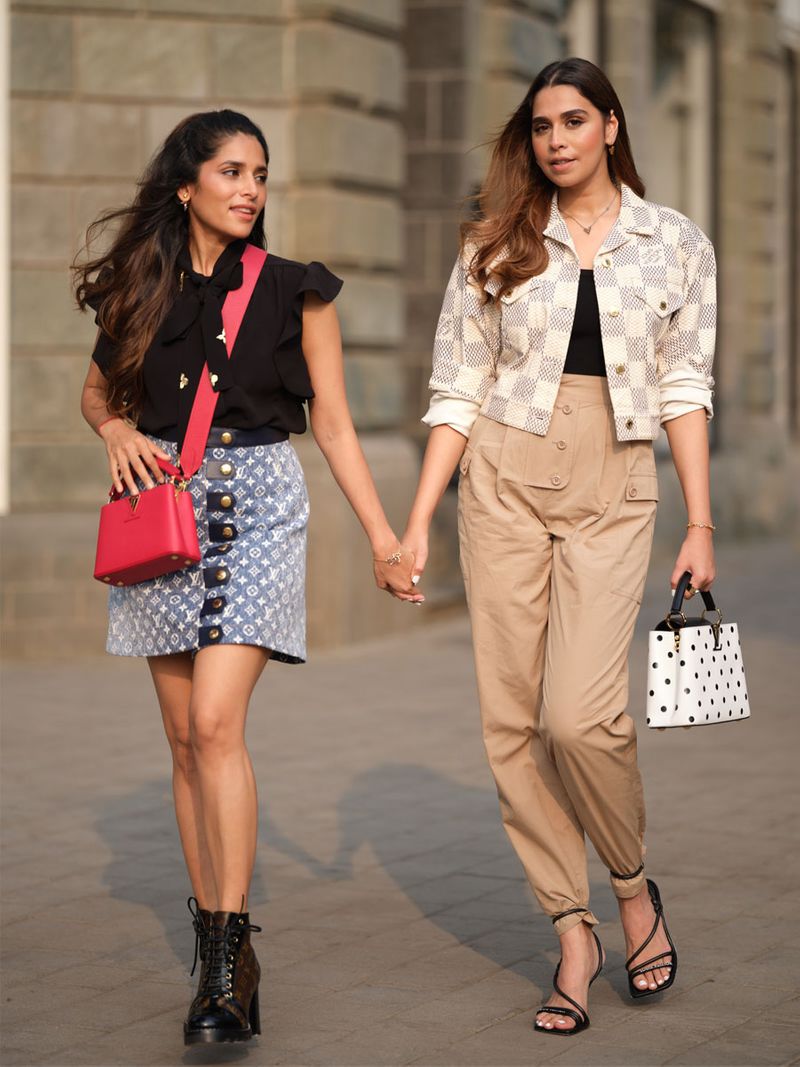 One can't learn to navigate the seas without tribulations along the way. When we started out, nobody really knew what it was we were trying to do and we had to learn along the way since there was no rule book to guide us. Our field is largely dominated by women in India, so we do have that advantage. Having said that, we have been underestimated due to our sex but all that does is drive us to prove those who do, wrong.
5. What kind of brands do you like to associate yourselves with? Is there a certain criterion they have to meet?  
Most certainly! We have turned down projects that we didn't feel comfortable working with. All the brands we associate with must tick off certain checkboxes. We know our audience and they know us, so if we cannot stand behind the brands we work with, we are not being authentic.
6. What are some of the most interesting collaborations you have done or the most exciting things you have been a part of in your journey?
Oh, where to even begin! There have been so many, and most things we do hold a special place in our hearts. Being the first Indian influencers to attend Paris Fashion Week many years ago was certainly very memorable. All our work-related travels have been fantastic. Our Bobbi Brown V-day Box which was sold in Indian stores was pretty incredible, as was our collection with SHAZE and with Portico—and that's just the tip of the iceberg.  
7. There are so many content creators and influencers now. What do you think makes House of Misu stand out from others?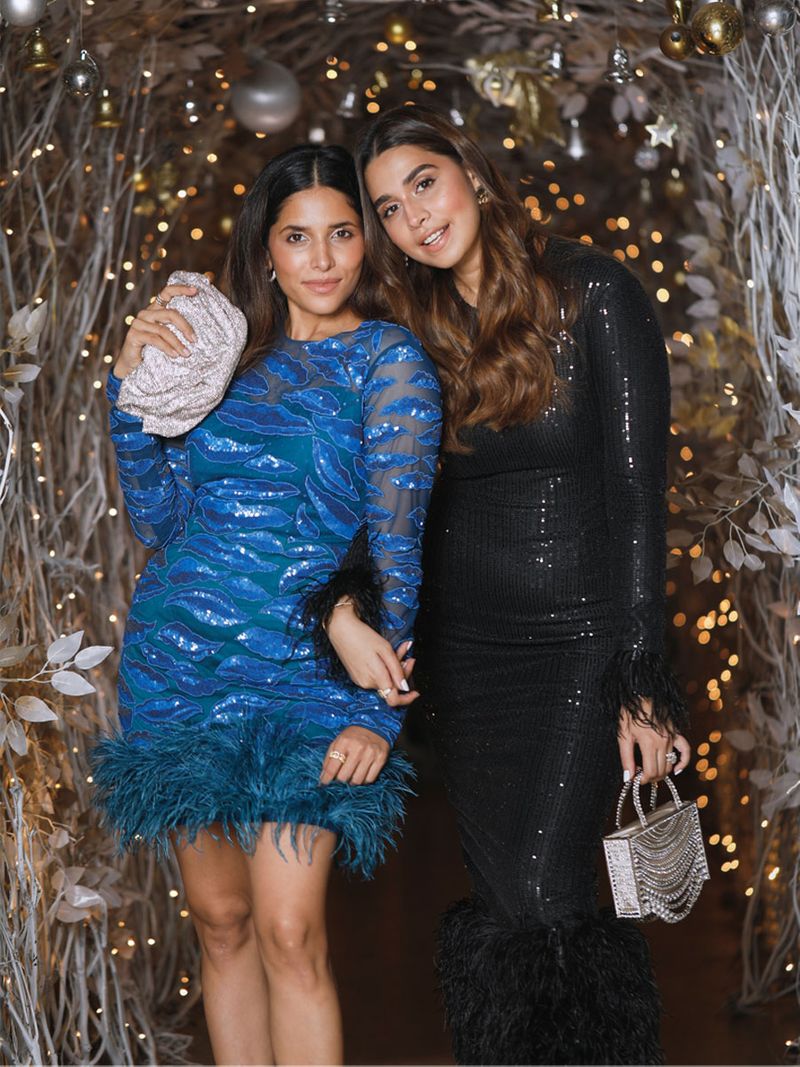 We are selective, authentic, seasoned, and ethical. We know we have impressionable followers so everything we put out is done so with utmost care.
8. What have been some of the biggest challenges you have managed to navigate in during the pandemic?
I had a baby, so finding the balance, navigating the new post-pandemic normal and the fast-paced, ever-changing realm of digital content are some of the challenges that have come our way.
9. Are there any tips for women who want to get into digital influencing or creating content?
Do not get sucked into the rabbit hole of sexualised clickbait. All it does is push us backward. Yes, the more skin you show, you will get more likes and followers, but for a client looking at product sales—it's the quality of followers over quantity. Also being authentic, using your voice, being creative, and finding your niche does pay off with a little patience. Don't base your self-worth on social media traction. Look at it purely as a space to express your creativity or as a business depending on what your plans are.
10. What's next for the House of Misu? 
The adventure is only just beginning. We have big plans for the coming years and some fantastic projects in the pipeline.
---
Photo: House of Misu