It's quite something to see curly hair being embraced so beautifully these days. As Indians, a lot of us tend to have curly and wavy hair that, unfortunately for decades, have been ironed straight or blow dried to temporarily take off those curls. If you're one of those who does this, you'll know exactly what we mean. The truth is curly hair does require some extra TLC but can look absolutely gorgeous when treated well with the right products and care. Here are some easy-to-follow tips…
Tips for maintaining curly hair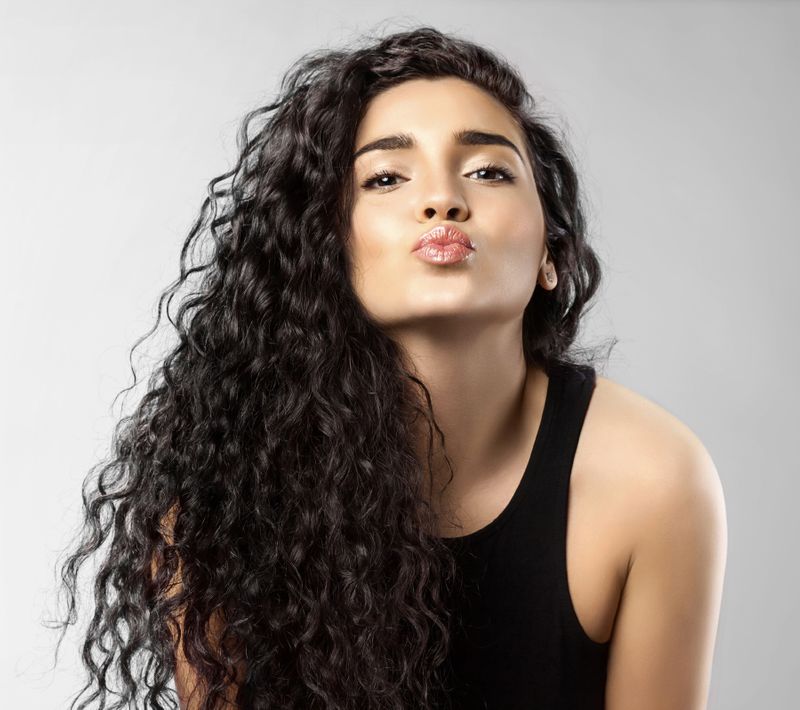 Choose the right shampoo & conditioner: Always pick hydrating, curl enhancing haircare products that will help nourish those curls giving them the bounce and shine you're looking for.
Gently comb through with a wide-toothed comb when damp: Yes, experts will always say not to comb your hair when wet, but post wash and after using a leave-in crème or serum when the hair is damp, you can gently comb through using a wide-toothed comb because this doesn't open your curls but ensures sufficient detangling.
Don't brush curls ever: Natural curls need to be tended to delicately and brushing your hair only opens your natural curls, making the hair look frizzy. Instead, scrunch the hair with a suitable product to bring out those beautiful curls.
Avoid washing hair with hot water: We're not saying you have shivered your way through your shower, but don't toast those delicate strands with very hot water either. Opt for lukewarm water when washing off your hair, this will ensure there is no cuticle damage from the heat.
Invest in a hair diffuser: Hair diffusers work great for curls, because they give outlight heat and air which dries hair more naturally, thus minimizing the frizz. It also gives volume and definition to curls, without blowing the hair in every direction!
Reactivate your hair product: Woke up to find your curls have flattened out but don't plan on washing your hair that day? Fret not, simple reactivate the existing product in your hair by spritzing on some water using a spray bottle that diffuses a fine spray onto your curls. You can also work in a pea-size amount of your hair product into the dampened hair and now scrunch those curls, bringing them back to life.
7 hair products curly-haired girls need: 
1. BBLUNT Prepoo for Curly Hair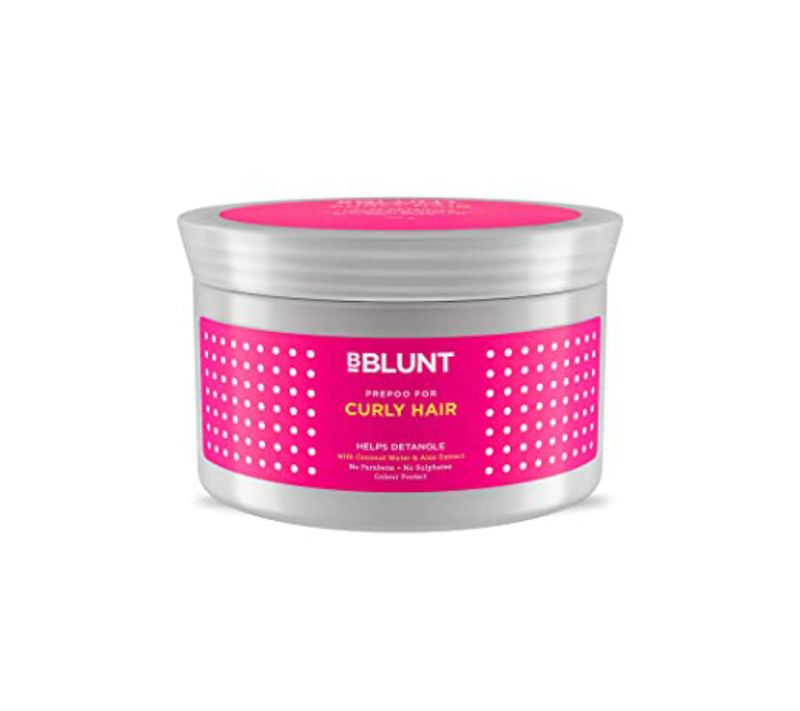 If you struggle with detangling your curly hair, maybe think about prepoo. Short for pre-shampoo, 'pre-poo' is the process of prepping your hair before shampooing. Packed with the hydrating and soothing benefits of coconut water & aloe vera, this pre-poo product from Bblunt moisturises and detangles your curls to minimize breakage and combat frizz. It is also enriched with UV protection and tackles hair damage from pollution, hard water and heat styling. It is also sulphate ¶ben free and suits all Indian hair types and textures. How does pre-poo work, you ask? Before cleansing, apply a generous amount to dry hair and distribute evenly. Use fingers or comb to detangle, and then rinse thoroughly. For very dry or tangled hair leave it on for 15-30 minutes before rinsing.
Buy it here
2. Kerastase Curl Manifesto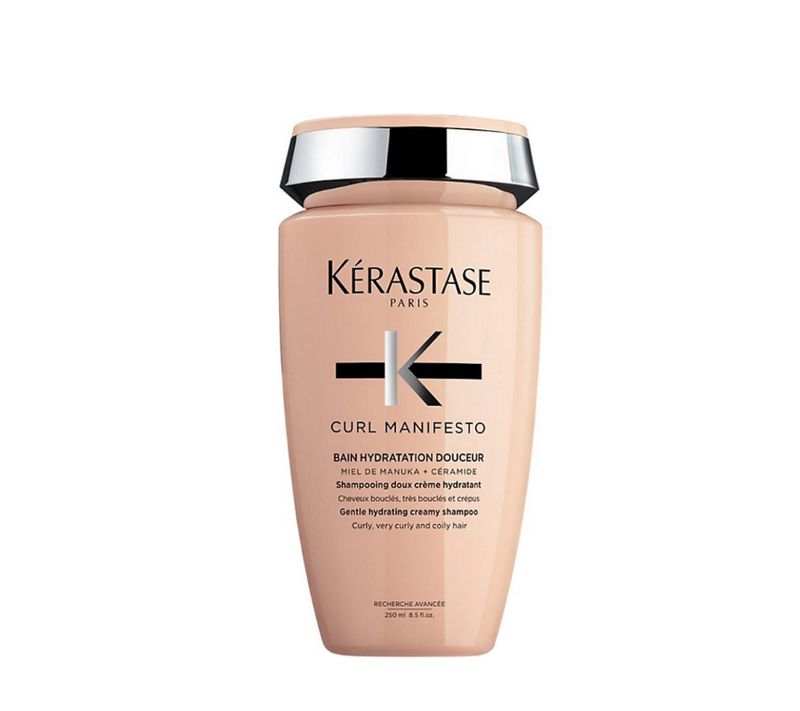 A hydrating creamy shampoo infused with manuka honey, ceramide and glycerin to provide hydration, definition and strength. It gently cleanses the scalp and hair by removing all dirt, impurities, pollution and buildup. It helps preserve hair's natural oils and intensely moisturises the curls. The hair is left hydrated with no added weight and with more curl definition.
Buy it here
3. Moroccanoil Curl Enhancing Conditioner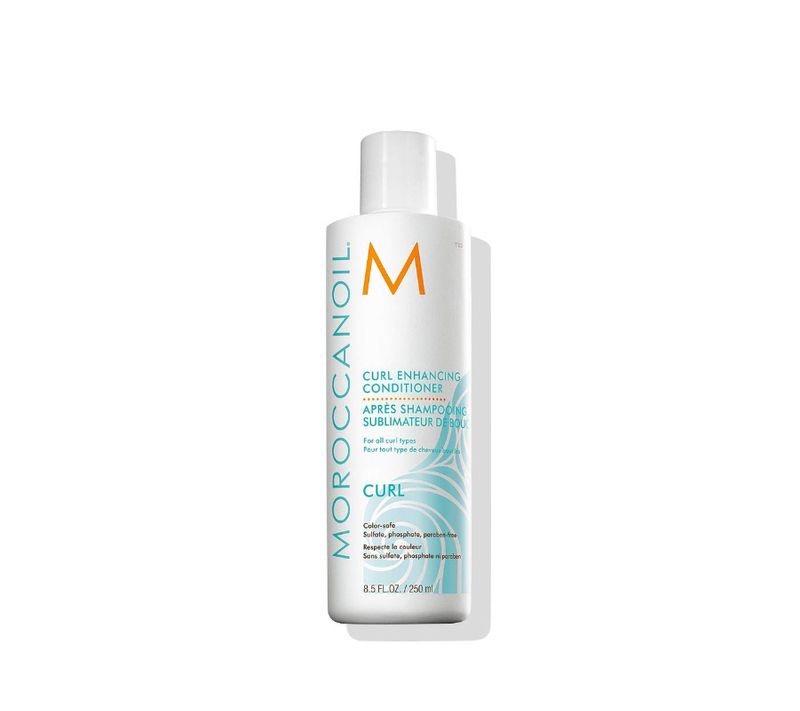 Opt for a curl-boosting conditioner like this one. Infused with nourishing argan oil to restore elasticity, shine and manageability, this conditioner gently detangles to reveal noticeably soft, well-defined curls that are free of unwanted frizz. A blend of hydrolyzed vegetable protein and abyssinian oil strengthens and protects for weightless curls that look and feel healthy with bounce and movement.
Buy it here
4. Fix My Curls Scalp & Strands Elixir Hair Oil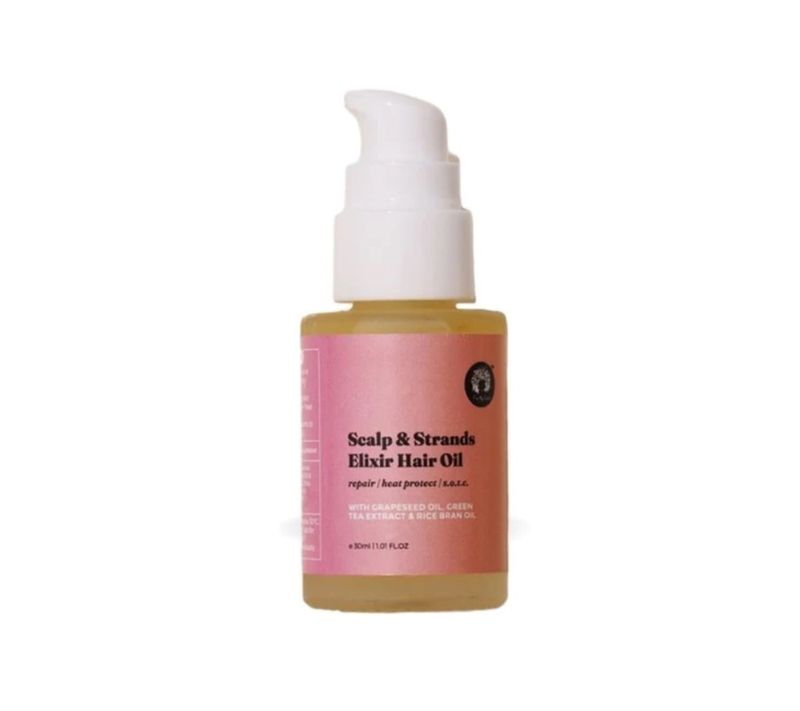 A multitasking 3-in-1 hair oil, this protects from heat damage, adds shine and prevents breakage. It is infused with the goodness of golden seaweed, retinol and 11 nutrient rich oils. This weightless formulation feels like a serum but does the job of an oil; making it perfect for all hair types, especially curly hair. This hair oil can also be used to revive dry, stiff curls.
Buy it here
5. Schwarzkopf Professional Mad About Curls butter treatment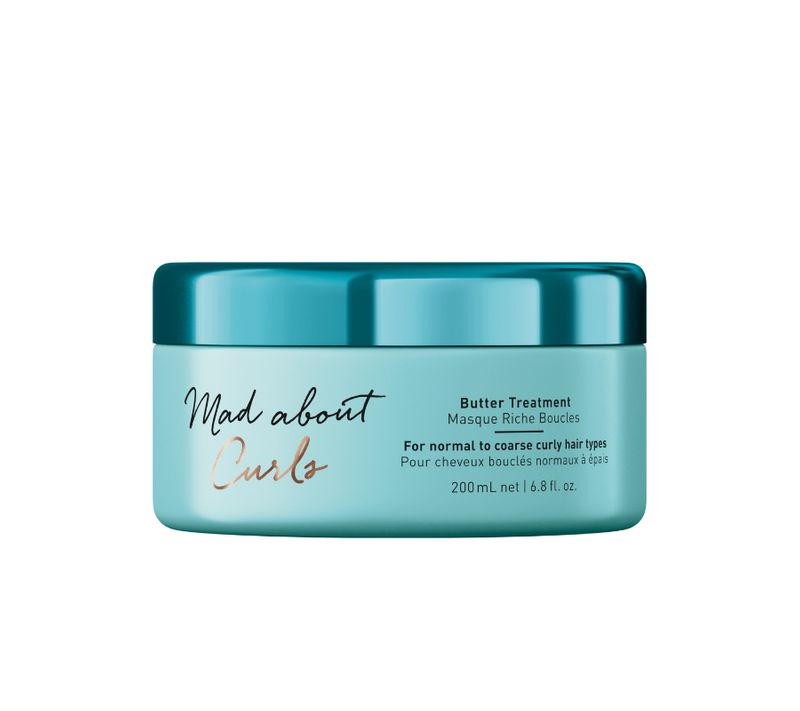 This is an intense care treatment specifically developed for curly hair. As curly hair tends to be drier than straight hair, it calls for deeply hydrating and nourishing treatments like this mask. With the brand's Aquarine Complex, this mask protects the hair from the heat and makes it less prone to breakage or split ends. In addition, it deeply nourishes the hair while improving its moisture content and reducing frizz. It also helps to detangle the hair making it easier to comb and leaving it looking healthy and shiny.
Buy it here
6. Gorgio Professional hair dryer HD9900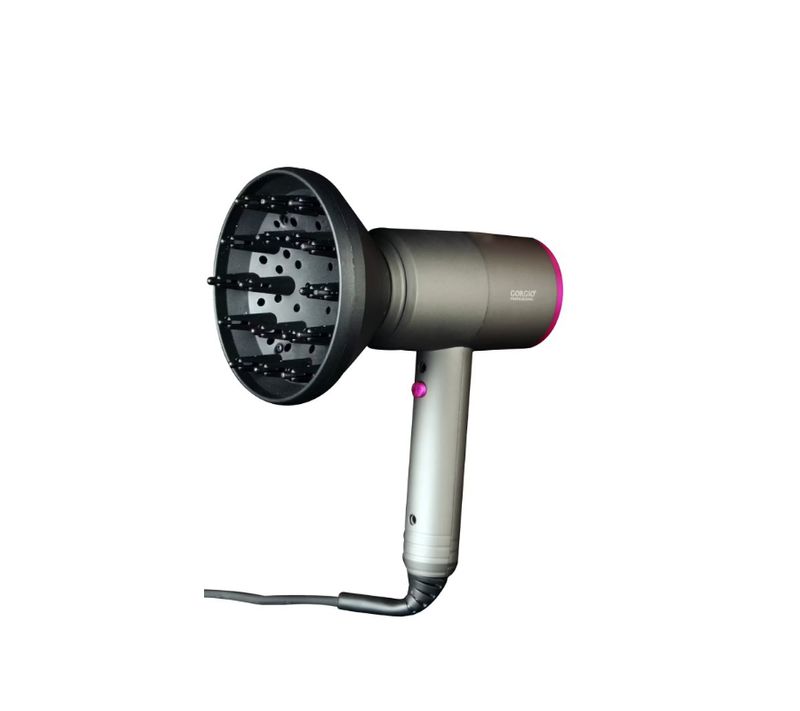 Invest in diffuser attachment or a hair dryer that comes with a diffuser like this one that allows careful but gentle hair drying. This Gorgio Professional hair dryer comes with three magnetic attachments - smoothing nozzle, styling concentrator and a diffuser. It also comes with an ionic conditioning feature that neutralizes static and prevents frizz.
Buy it here
7. Briogeo Curl Charisma rice amino + avocado leave-in defining crème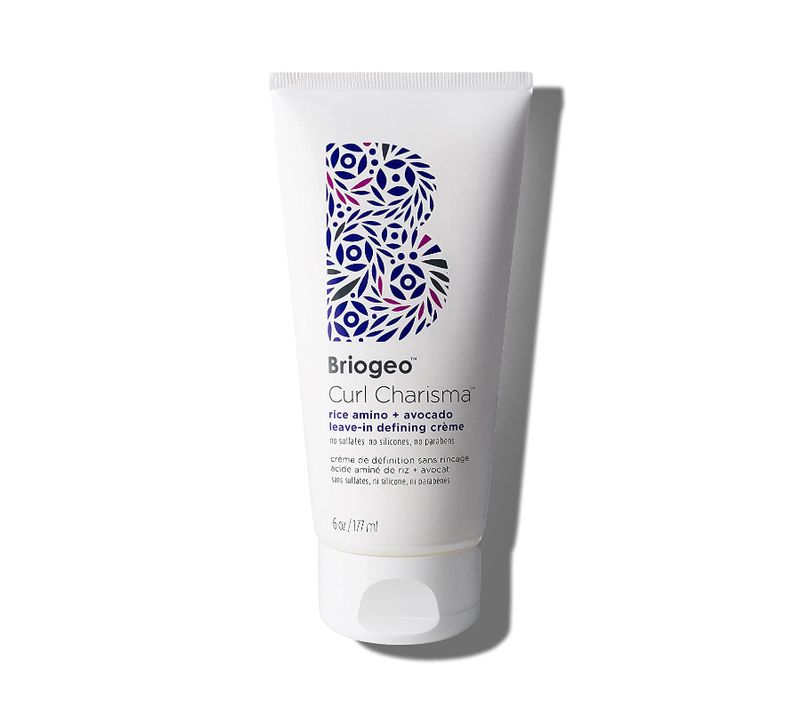 This leave-in cream hydrates, defines and weather-proofs curls, while maintaining movement and a light, flexible hold. Mollis leaf and tomato fruit ferments help smooth and seal the hair cuticle to lock out frizz-causing environmental moisture and promote consistent curl formation, while ultra-hydrating avocado oil helps hair retain moisture and increase elasticity to protect against damage.
Buy it here 
---
Photo: Shutterstock; Featured brands