A watch is a classic gentleman's accessory. When bought correctly, it becomes an heirloom that can be passed through generations. When it comes to buying a watch, one of the most important things to consider is that no one size fits all. When shopping for a timepiece, watch sizes for your wrist will ensure you pick a model that brings balance to your personality. No set guidebook will help you pick a size, colour or make, but we can help you with some watch size tips that might bring that smile of contentment every time you wear it.
A men's watch size should focus first on comfort. It should not be too tight around the wrist nor so loose that it slides around like a bracelet. Besides comfort, other factors like the design, width and band material also play a key role in determining how a watch complements your fashion choices.
If you are looking to invest in a good quality watch for yourself, here are some tips to help you make the right choice. While at it, you can also have a look at these watches inspired by retro models that are a sight to sore eyes.
What is my wrist size?
The most common question that comes up when buying a new timepiece is what size watch should I wear? Depending on the size of your wrist, you need to pick a watch that not only fits comfortably but looks great. Whether you have a thin, slender wrist or a medium-thick one impacts the kind of watch you buy. It is also advisable to first try the watch at a store; this will help make online purchases easy.
If you have a thin wrist, a sleek dress watch in a 40mm case size will make a good buy. Whereas a chunky sports 45mm watch on the wrist that is fuller will create a more flattering look.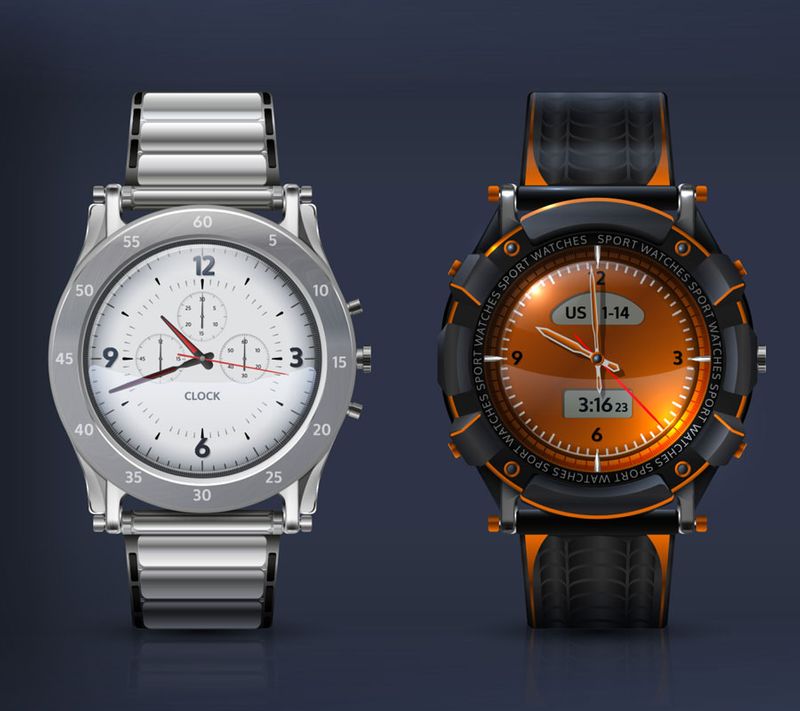 How to measure your wrist
Men's watch sizes are measured in millimetres (mm) with a measuring device known as a callipre. For instance, a 40mm case size round measures the diameter across the case. To measure your wrist, follow this easy guide:
Take the help of a measuring tape or a thin strip of paper and wrap it around your wrist.

It should be below the wrist bone where the band usually sits.

A measuring tape will give you the exact size. If you are using paper, mark the endpoints with a pen and use a ruler to note the size.

A thin wrist is usually between 14-16 cm. Slender wrists would be between 16-17 cm, while 17-18 cm will be medium wrists. Anything above 18 cm is classified as a thick wrist.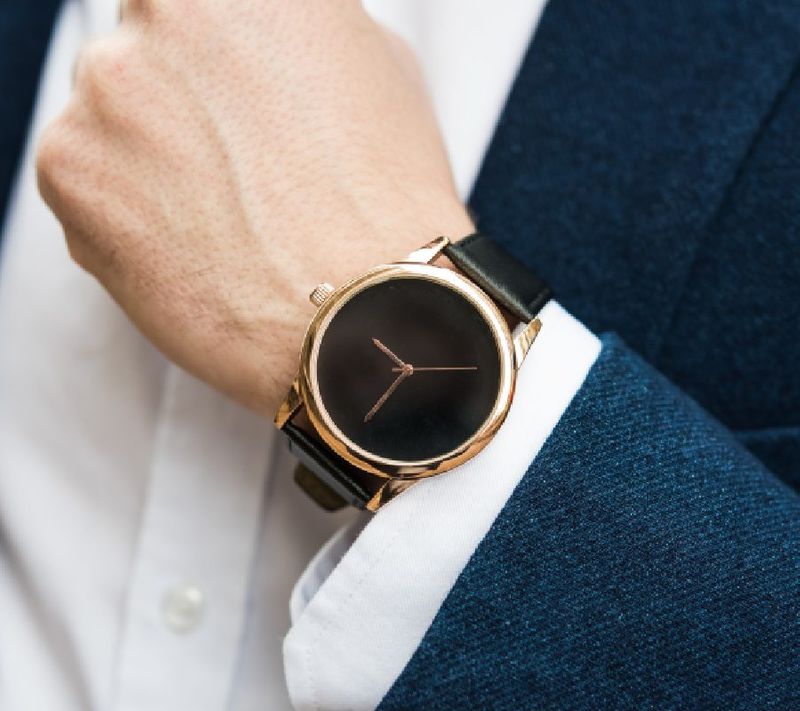 Points to consider when looking for the right watch for your wrist size
What watch size should I wear? A men's watch size is one of the components when purchasing a timeless piece of investment. Here are some other important factors that determine you make the right buy: 
Case diameter  
With watch sizes measured, the next most important step is to find a case diameter to match your wrist. A men's watch size is directly proportional to the diameter range that starts from 38mm to 46mm. To find your perfect fit, check your wrist size before making the purchase.
A 38mm watch on wrist is perfect for men whose wrist falls in the thin to slender range of 14 cm to 17 cm.
Those with a 41mm watch on wrist are in the medium range of under 18 cm. If you fall in the 18 cm and above range, a 44mm watch on wrist will best complement your physique.
What does a 45mm watch mean? If you have a thick wrist that measures above 18 cm, a broad diameter of 45mm will look good on you. The 45mm diameter is determined across the rounded exterior of a watch.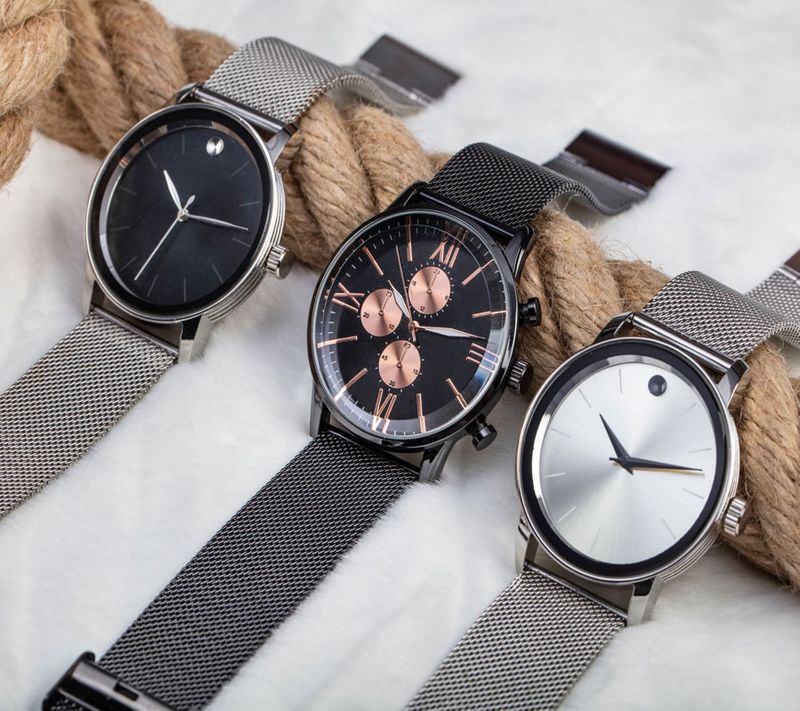 Case thickness  
A men's watch size and case depth should be proportional to the watch's case diameter. In layman's terms, the thickness should increase with the diameter of a watch. This is done to ensure the wearer purchases a watch that flatters the thickness of their wrist.
A 38mm to 42mm watch diameter will traditionally feature a 7mm case thickness. Watches that are 44mm and above will have a case thickness of 9mm.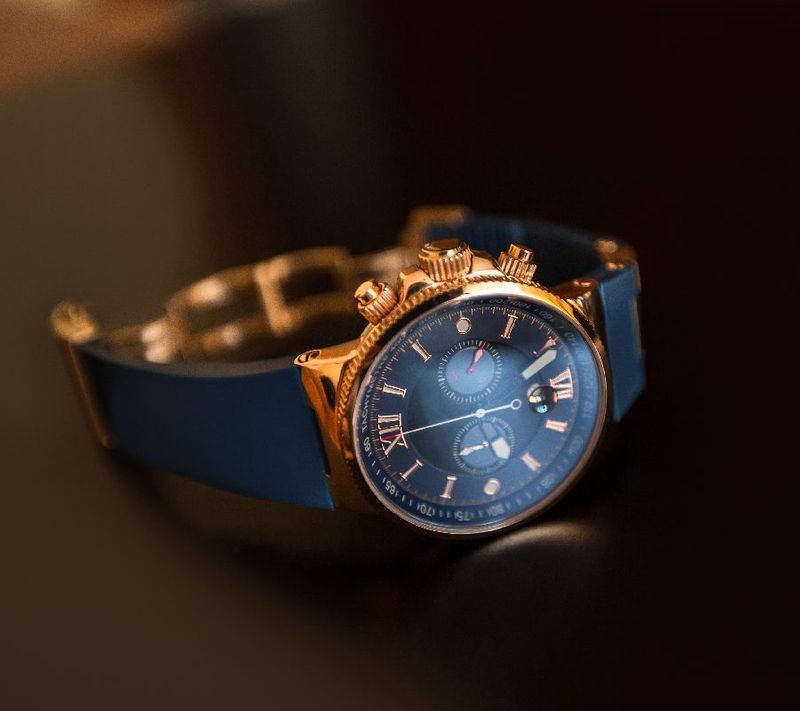 Band width  
Watch sizes, case thickness and diameter determine the width of a band. It should be at least half of the case diameter. A 44mm case will have a 22mm band and so on. You can however choose to have a band as wide or narrow depending on your taste.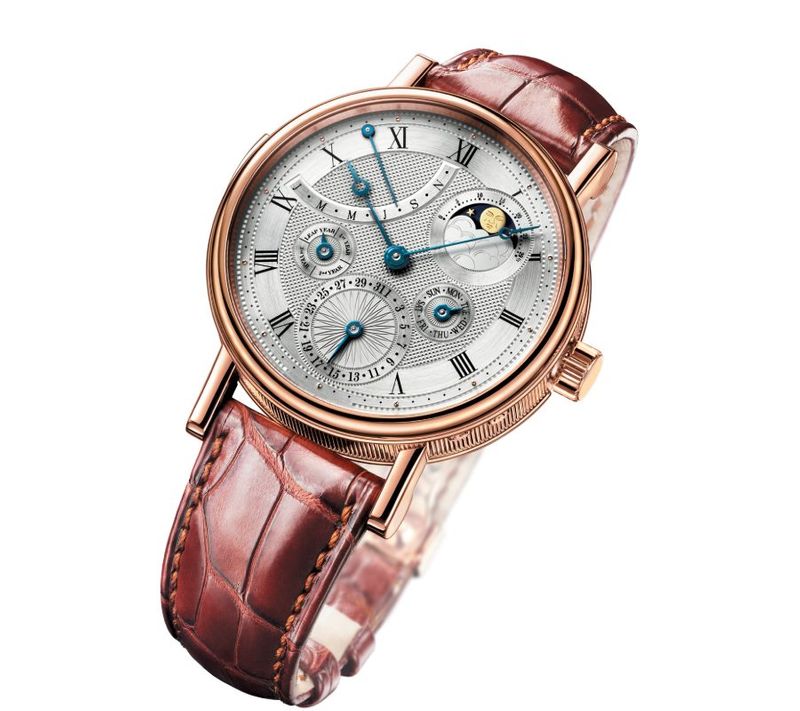 Band material  
Men's watch sizes play an important role in selecting the band material of a watch. A metal band is heavier and looks fuller than other materials like leather or silicon. These look best on large, thick wrists. If you want something that works underwater, check out the best Diver Watches Of 2022.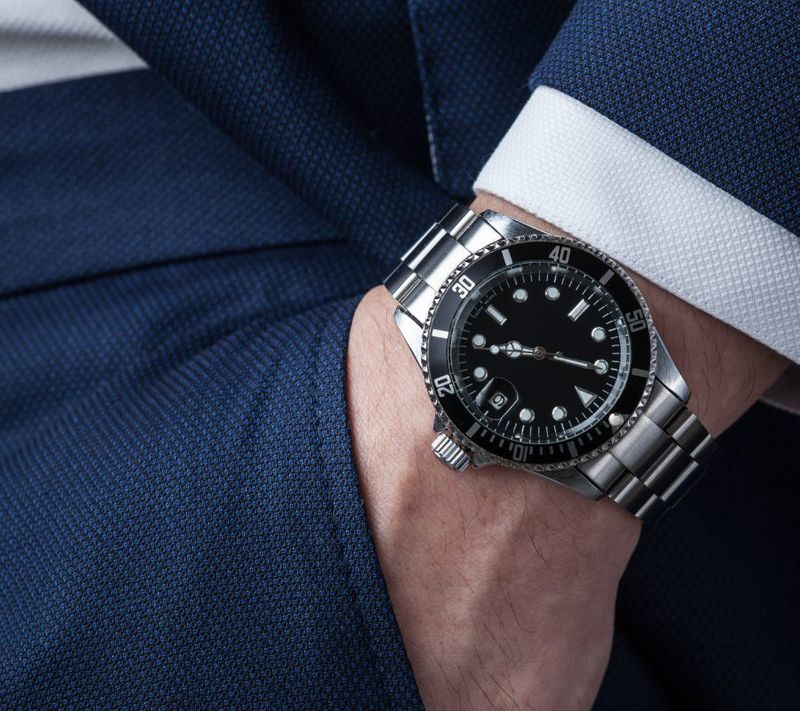 Details and components  
A men's watch size is important but so are other minute details and components within the timepiece. Subdials, crowns and hands are prominent elements that can affect how large or sleek a watch looks. Neat finishes with minimal features look best on men with slender wrists. The bold machine and sporty models look good on larger frames.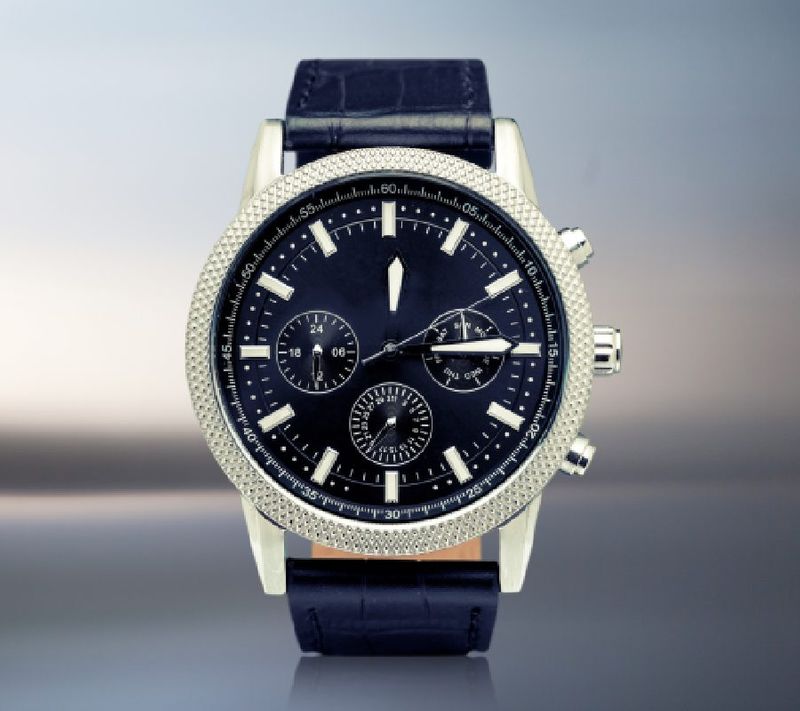 Figuring out watch sizes is the most important step to buying the right watch. With your size in place, you can determine other features and make a few changes here and there to buy a piece that looks good on your wrist and suits your personality. If you are happy to splurge on a good quality piece, here is a guide to buying a Luxury Watch Within 5 Lakhs.
---
Photo: Shutterstock