If you've been mindlessly scrolling through reels on Instagram, you are bound to come across multiple videos about hair extensions. Hair extensions, as the name implies, are extra sections of hair that can be attached to your natural hair. Clipped-in, glued-in, or sewn-in human or synthetic hair units are used to create the illusion of thicker, longer, or fuller natural hair. The sudden surge in popularity for this item due to its adaptability, hair extensions are a great choice for those who struggle to maintain a consistent look. A few bundles of hair can give you the desired length, volume, and colour in an instant.
This article will tell you everything you need to know about hair extensions, and how you can get them at home easily.
Hair extensions: Why you should get them  
If hair extensions are something you've been thinking about trying but are still on the fence about, we hope the following can sway your decision.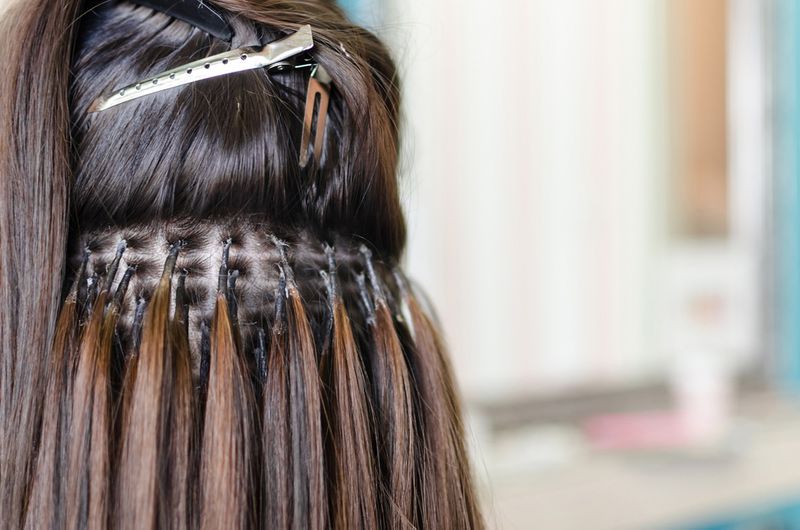 Additional thickness is another key benefit of using hair extensions. If you are dealing with wavy hair,  hair extensions are a simple solution to make your hair thicker and offer you more length to work with. Hair extensions can make style more simpler, as thick hair keeps its curls for longer than fine hair.
Some hairstyles are simply hard to rebuild if you have short or thin hair, yet there are situations when you still want to rock that specific hairdo with the ease of putting on hair extensions at home.
Those who have long hair but can't seem to get it past a particular length can consider getting extensions. You've exhausted all possible avenues, yet despite your best efforts at nurturing its development, it shows no signs of progress. With hair extensions, you can finally have the hair of your dreams without having to leave your home.
You may quickly and easily change your hair colour using hair extensions. You can add highlights or test out a new colour without worrying about the long-term health of your hair. Best of all, if you don't like the effects, you can easily remove them.
If you have experienced a loss of volume as a result of hair thinning or loss, hair extensions are a fantastic option for restoring your natural hair's fullness. If you want thicker hair but can't quite get there, hair extensions are the way to go.
Simplicity of use: Everyone has experienced the frustration of needing to look presentable yet lacking the time or energy to devote to a lengthy hair routine. The process of putting in hair extensions is a breeze, so you can spend less time fussing over your appearance.
A guide to using hair extensions at home
The process of putting on hair extensions may seem daunting at first, but if followed step-by-step can give beautiful results. Here is a breakdown of how you can get the perfect look at home.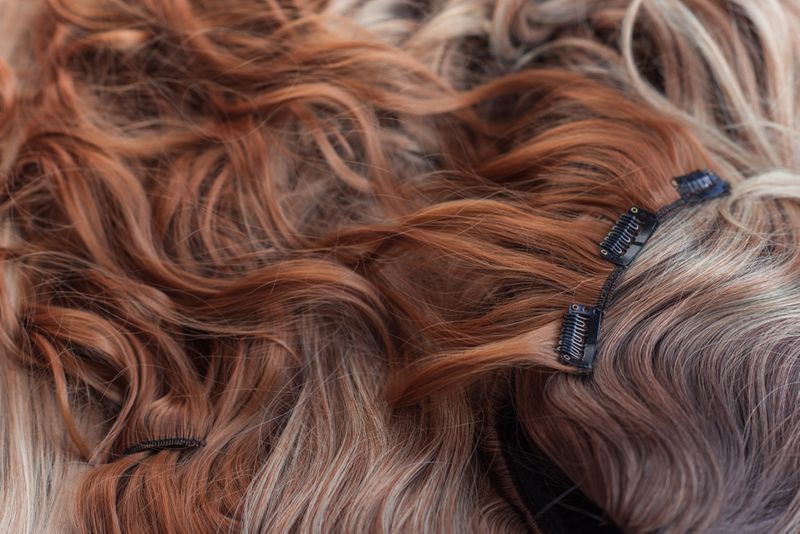 1. Prep: You prepare to use hair extensions by buying a pack of clip-in hair extensions in a shade similar to your own hair colour. Hair colouring is an option if you can't find the correct shade (if they are made from real hair). The ombre look can be achieved by purchasing them in a lighter hue.
If the extensions could be made to mimic your natural hair, that would be ideal (curly or straight). If you can't locate proper ones, don't fret; they can be styled in the future.
2. Sectioning: You should sort the wefts into piles according to the number of clips they have. There are typically 7 wefts, or strands of hair, in a pack of extensions. Two, three, or four clips will be sewed into each weft. Gather your wefts and sort them into piles according to the number of clips attached to them. There may be only one weft in one set, and as many as four in another.
It's crucial to keep track of how many clips are on each weft. The number of clips sewed into the weft determines where it should be placed.
3. Brushing: Brush the extensions using a clean hairbrush. Gently brush the hair starting from the ends. Never drag a brush straight down through the wefts without detangling it first. If the hair is particularly knotted, detangle it first using a wide-toothed comb, then brush it.
4. Style If Needed: Adapt the extensions' texture and length to that of your own hair by straightening or curling it. Apply a heat protectant product and style the extensions as you normally would with a curling iron or a straightening iron if they are manufactured from actual hair. Check the label to see if they can withstand high temperatures; if they are made of synthetic materials, you could ruin them. You can also style your natural hair to complement the extensions by straightening or curling it.
To style the extensions, pull your own hair back into a ponytail, and then clip them in one at a time to the side of your head, where you can then curl or straighten them.
The extensions can also be clipped to a skirt hanger to facilitate styling.
How to wear hair extensions
Identify a section of hair just below your ears and separate it. You can use a rat-tail comb by running the comb's handle through your hair immediately below your ears. Place your hair in a bun at the top of your head. Examine the horizontal section you created to ensure it is even. Having stray hairs in the way can be irritating since they get caught in the comb. The ideal position for the component is right below your ears. The stray hair below the comb should be brushed again to ensure a sleek appearance.

Just below the portion, install a weft with three clips. Locate a weave with three clips already attached. Pull apart the weft's comb-like clips. The weft should be placed directly over the horizontal part, and the combs should be inserted into the hair and snapped shut as close to the roots as feasible. First, clip in the centre, and then trim the sides. The extensions shouldn't be clipped in too close to your natural hairline. For a more understated look, keep them back about an inch (2.5 cm).

Repeat the process for mid-ear level. Hang down some more hair. Make a horizontal part in your hair with your rat-tail comb so that it rests in the centre of your ears. Like before, roll the hair above the portion into a bun. To hide the portion, a 4-clip weft should be inserted into the roots. Remember to start with the centre clips, then move on to the sides. There will be both a short 4-clip weft and a long 4-clip weft included in some bundles. Put in the shorter weft with 4 clips.

Keep repeating this process until you have gotten your desired look!
Hairstyles to create with hair extension at home  
High bun

Simple braids

Double Dutch braids

Half bun with soft braids

Low bun

Natural wavy style

Fishtail braid 
---
Photo: Shutterstock