From the time she's stepped into the world of fashion and films, Aishwarya Rai Bachchan has held a prime position under the spotlight as one of the most beautiful women in the world. The image of Rai ecstatic and holding her blue Miss World crown will never leave those who grew up in the '90s. Following this, the actor has over 40 Bollywood, international and regional movies under her belt. And the superstar's 20-year-long association with Cannes Film Festival comes with headline-making sartorial choices every year.
On her 49th birthday today, Zee Zest looks at some of her most iconic moments: 
1. The Miss World moment
Aishwarya Rai Bachchan famously won the Miss World beauty pageant in 1994. The first Indian woman to be crowned Miss World was Reita Faria in 1966 and after her, it took the country 28 years to win the second title. The Miss World title boosted Ash's profile and launched her career in Bollywood thereafter.
2. Ticket to Hollywood
The 2002 film release of 'Devdas' helped shape Rai's movie career internationally. Her role as Paro, Devdas' childhood sweetheart, stole the show with her grace, beauty, and dancing skills. The Indian period drama went on to gain international critical acclaim and was nominated at the BAFTA Awards for Best Foreign Language Film. It was subsequently screened at the 2002 Cannes Film Festival and went on to win numerous awards and critical acclaim.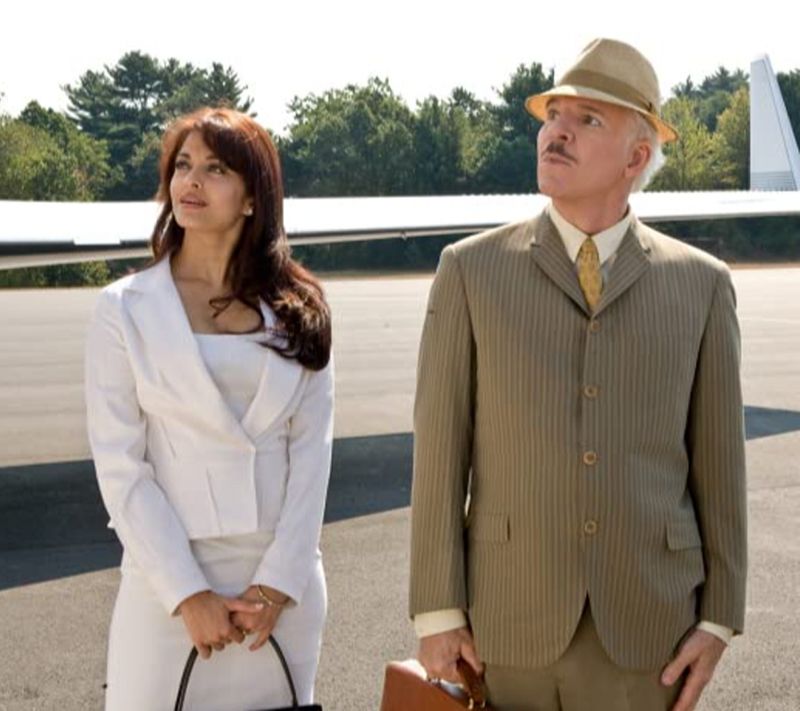 She also did big Hollywood projects like 'Bride & Prejudice', 'Pink Panther 2' and 'The Last Legion' which gave her silver screen presence an international boost, making her one of the few Indian actors to grab a role in Hollywood in those times.
3. First Cannes moment
It's no surprise that each time Rai Bachchan steps out, fashion lovers take note of the actress. No stranger to high-glam appearances, the star has been a regular on the Red Carpet at Cannes, dazzling in cocktail dresses, trailing gowns and saris Her first moment was in 2002 donning a beautiful yellow saree designed by Neeta Lulla for her movie 'Devdas'. 
Her other notable sartorial choices have been looks by designer labels Elie Saab, Gucci, Oscar de la Renta, Armani Privé, and Ralph & Russo. Her ice blue, full-skirted number by Michael Cinco seen at Cannes 2017 was one of the most sought-after looks.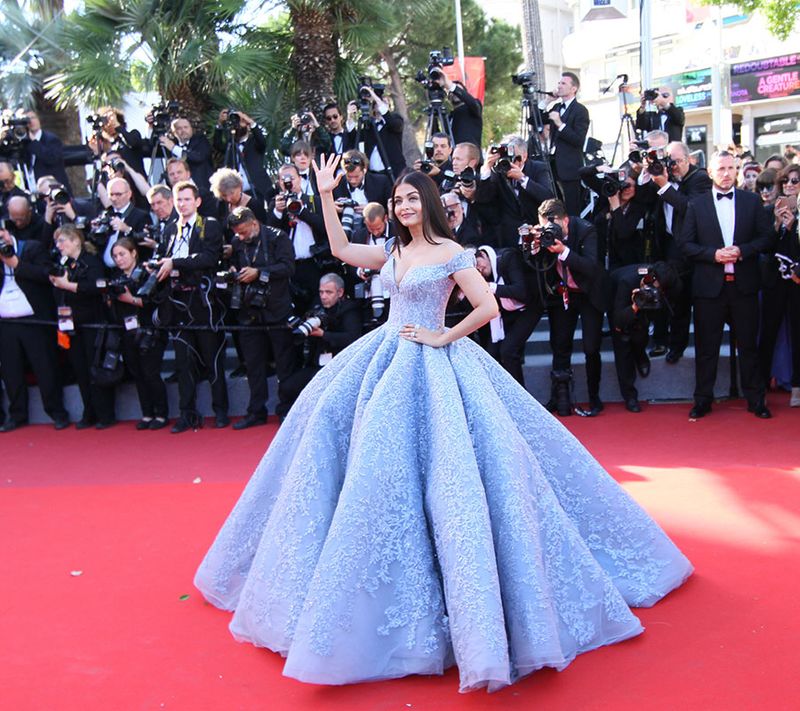 Moreover, she became the first Indian member to be a jury at the Cannes Film Festival in 2003.
4. The iconic comebacks
Ash happens to be the first Indian celebrity to be invited to The Oprah Winfrey Show in 2005 which happened to be the most-watched talk show at that time. Her witty comebacks at the show made sure to leave a mark with her appearance there, videos of which still circulate online. The famous interaction also included the star teaching Oprah how to wear a saree. She returned to the talk show with husband-actor Abhishek Bachchan in 2009.
The second one was at David Letterman's show as part of her promotion for the film 'Bride & Prejudice' in 2005. Letterman is the longest-tenured host of an American late-night talk show, and he has a reputation as an abrupt interviewer and straight-talker.
When he probed her on Indian culture and mockingly asked her "is it common in India for older children to live with their parents?" Aishwarya was quick to respond with "It's fine to live with your parents because it's also common in India that we don't have to take appointments with our parents to meet for dinner, so…". Rai's response temporarily silenced Letterman and won a round of applause from the audience.
5. On Time Magazine's most influential list
Not only is Aishwarya a Bonafide actor in the country, but she was officially recognised in Time Magazine's most influential people list in the Artists & Entertainers category. Rai appeared alongside J.K Rowling, Simon Cowell and Nicole Kidman on the list.
6. Winning the Padma Shri award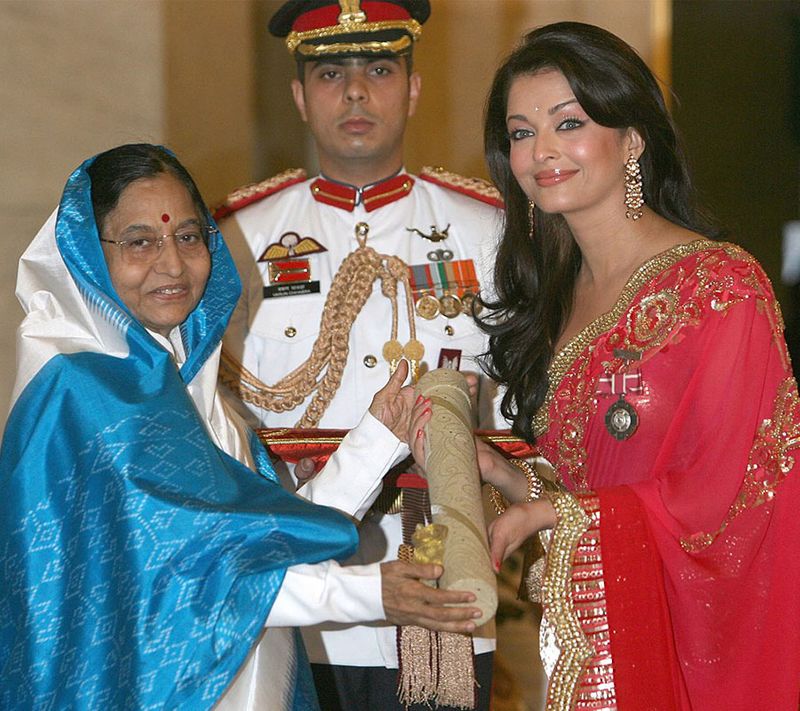 Aishwarya was also awarded the highly acclaimed Padma Shri award in 2009. The Padma Shri is the fourth-highest accolade one can get in India. 
---
Photo: Shutterstock, IMDb