You may be dressed in the snazziest outfit with the most meticulously done makeup, but if you haven't paid attention to your hair, it all comes to nought. Even Ivana Trump agreed when she said, "Gorgeous hair is the best revenge." From embracing unique haircuts to beauty products specifically targeted for scalp health, hair trends for 2022 focus on being effortless with trying just a 'little harder' but making enough room for oomph always.
Some of the country's well-known hair specialists, stylists share their visions of how hair trends will be in 2022 - whether you're seeking a dramatically different new style or introducing a new ingredient or product to your routine. 
Haircare trends that will take over 2022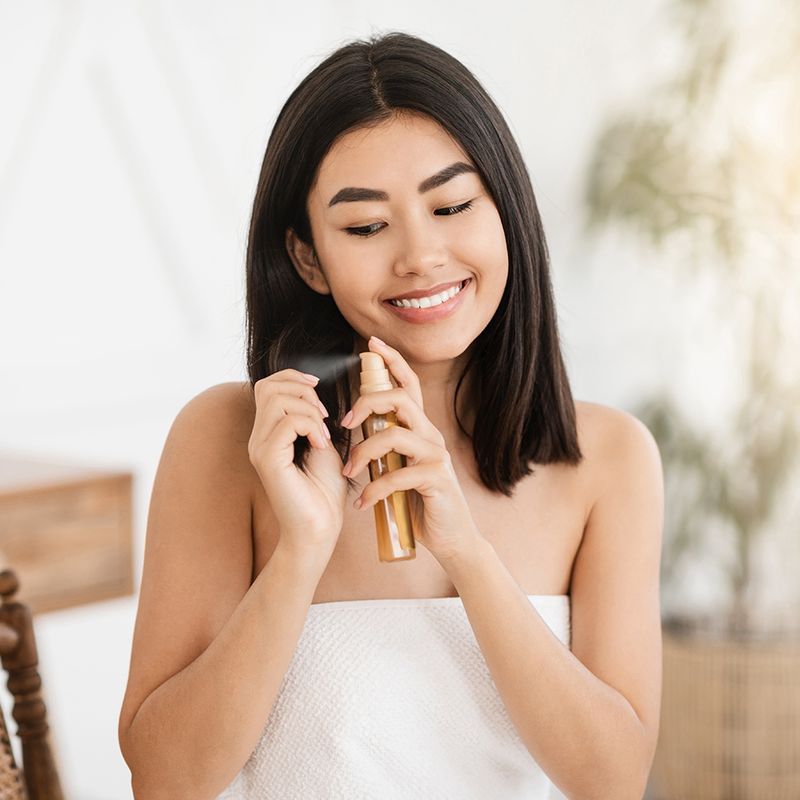 1. Collagen boost
This might not be the first time you have heard of collagen being used extensively in matters of haircare. "Collagen is an ingredient that is already popular and will continue to do be a preferred choice," tells Pooja Singh, National Creative Director - Hair, Lakmé Salon. A protein that is naturally found in our body and responsible for strengthening hair – both topical and edible collagen products are making rounds, making it quite a hot-selling ingredient. From adding volume, reducing greying of hair to adding shine,  collagen supplements are believed to be saviours by many. "Collagen has numerous benefits, including promoting healthy, strong hair. The collagen treatments seem to repair and strengthen hair, resulting in frizz-free, smooth hair," she shares. 
2. Glossy hair
Shiny hair never goes out of fashion. For example, last year, socialite Kim Kardashian's liquid hair became a rage on Instagram, where models and influencers upped the ante with their versions. An easy way to achieve this 'fluid, glossy sleek hair' is by hair serum that even celebrity beauty expert and aromatherapy expert, Dr Blossom Kochhar, approves of: "Serums are easy to apply and do not leave your hair or scalp oily. It is one of the most beneficial products to use to treat most hair concerns thereby creating a protective shield on the hair," she assures.
3. Scalp care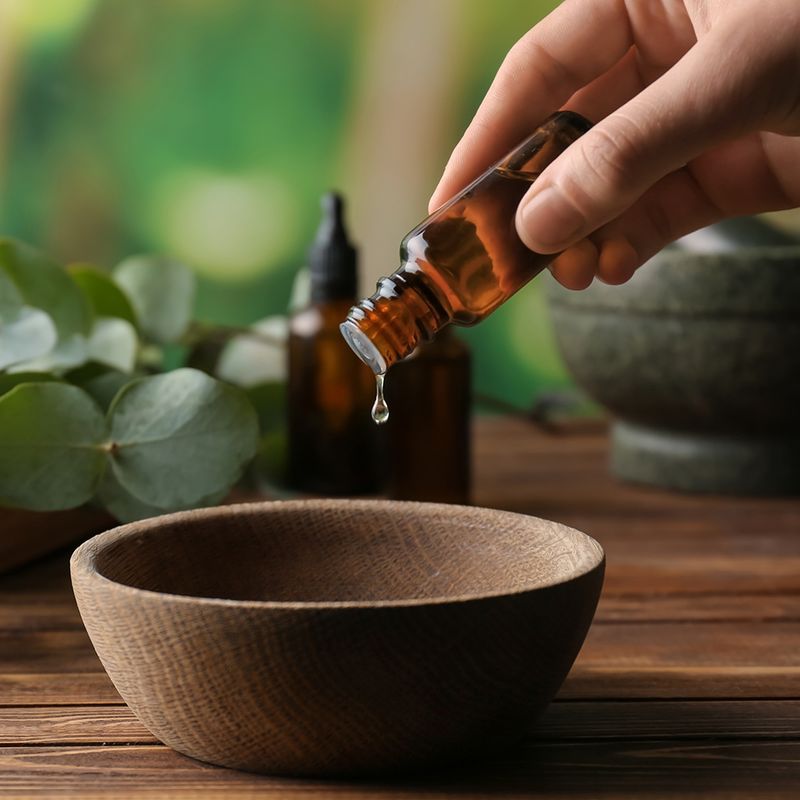 Ampoules, serum, moisturiser, sunscreen - we do so much for our skin, but for a long time, there was a void in the market when it came to scalp care. Now, the science and products are being designed to especially attend to our scalps. From scalp facials making an appearance on salon menus to specialised ingredients and products like scalp scrub and lotion is on the verge to become the new skincare. Scalp care might come out as a trend now but it's an all-time requirement for healthy hair growth, Dr Kochhar shares. 
Sharing the importance of scalp health, Dr Shibani Bhatia of Kaya Skin Clinics tells that eucalyptus oil would be an intriguing ingredient as it can be used both as a soothing scalp serum and scalp mask. "A wholesome scalp promotes healthy hair growth thereby preventing premature hair loss. For scalp care and its nourishment, it is important to keep it clean—use mild shampoos, exfoliate it by using oil or aloe vera and apply a serum before going out," Dr Kochhar advises. 
Fresh Haircut Trends For 2022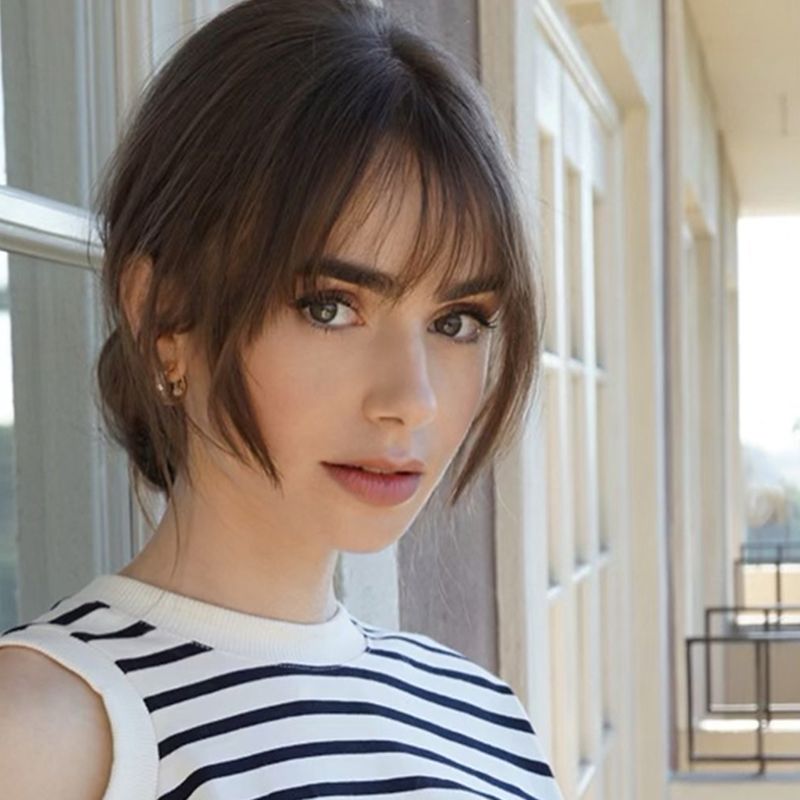 1. Faceframing layers 
A whole revival of the trends from the 90s to the early 20s is having a resurgence.  Although the Y2K vibe is huge, expect to see more of 'Julia Roberts-inspired layered' haircut defining one's facial features more. "The year 2022 would be all about involving your hairstylist cutting your hair in varying lengths at the front of your face to define or frame your features such as cheekbones, chin, collarbone," assures Sameer Hamdare, Zonal Technical Manager at Streax Professional. We think it's the perfect winter-autumn haircut.
2. Curtain bangs
Bangs might not always be viewed as the preferred haircut, but the resurgence of the 70s style has a cool, nostalgic vibe that hasn't lost its appeal, actress Lily Collins or singer-actress Hailey Steinfeld are cases in point. "Over time when the curtain bangs grow, they just become face-framing layers," Hamdare adds. Given that these are longer than the typical fringes or purposely cut to frame your face, it requires less styling; you can tie up your hair or leave it loose, depending on your mood and ensemble. "Also, I think this haircut gives you a style while your face is covered with a mask," he expresses.  
3. Lob and bob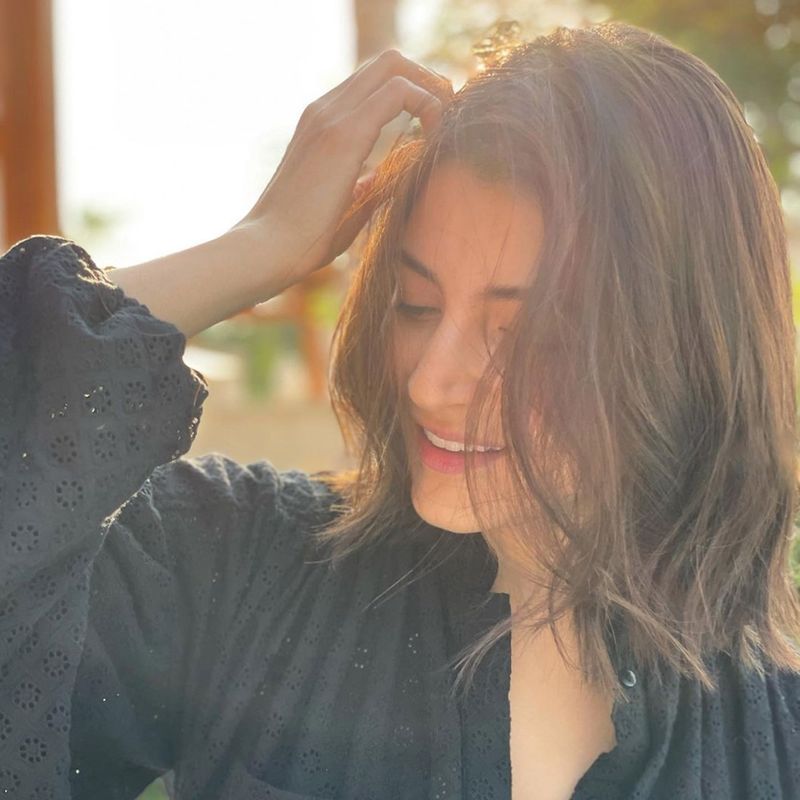 The A-line bob haircut is everywhere and is the 'it' haircut. The love for effortlessly chic short haircuts might be because it makes one look instantly pulled-together and pretty such as actress Anushka Sharma's short, chopped hair. "This goes with all the hair types and textures while being easy to do and maintain," Hamdare shares. 
But how do you cut your hair short without making it too short? The perfect middle ground: a lob, also known as a long bob is a visually flattering one. Hamdare seconds the notion. "This haircut works on all hair textures and face shapes and is perfect for all women wanting a low-maintenance hairstyle. The top knot with a lob is always set together, it adds some extra volume with softness built. It is more of a casual styling that gives a proper frame to the face shape," he adds.
Trendy hairstyles for 2022
1. Low bun
We are all looking for hairstyles that are quick yet timeless and flattering. That one hairstyle that saves time yet looks effortless is a low bun. "It's easy to make and gives a sharp look. This simple style is easily achievable and is perfect for a wedding or cocktail party," Hamdare shares. All you need to do is gather your hair at the nape of your neck and twist it into a bun - super stylish and oh-so-easy to create! "With short hair, it's quite easy to do a low bun instead of struggling by lifting upwards," he adds.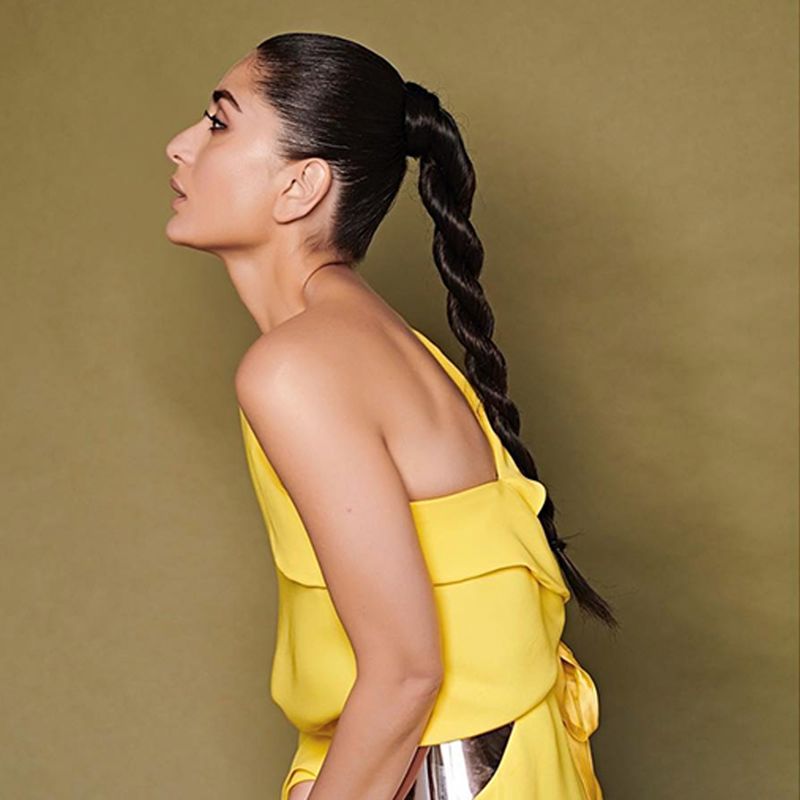 2. High fashion ponytail
The high ponytail is back with a bang! Everyone from Kylie Jenner, Hailey Bieber to Bella Hadid is sporting this hairstyle on most red-carpet events. This hairstyle does come with variations like there must be no stray, out of place hair, the knot must be lower than the top of the head and this ponytail must be more about adding volume to the hair. "This year's high-fashion ponytail is a casual, sporty, and versatile hairstyle yet gives out a retro glamorous touch and a romantic look," confirms Hamdare. 
---
Photo: Shutterstock