What's a festive look really without a sprinkling of sparkle? In India, festivities and jewellery go hand in hand. Traditionally, while heavy jewellery had a cultural significance in India, the trend today is veering towards more contemporary, wearable and multifunctional pieces. We spoke to the experts who give us the lowdown on the key trends of the season and also how to wear them.
The big fashion jewellery trends to watch out for
In a post-Covid world, we're all happy to layer on some bling, and bringing back some of the sparkles are trends from the 2000s—read a lot of chunky, statement pieces. "It's a very maximalist landscape with supersized elements and lots of embellishments. Think colourful stones, huge pearls and floral motifs made of crystals and charms in necklaces and bracelets," says Malsawmi Hrahsel, Business and Creative Head, Shaya.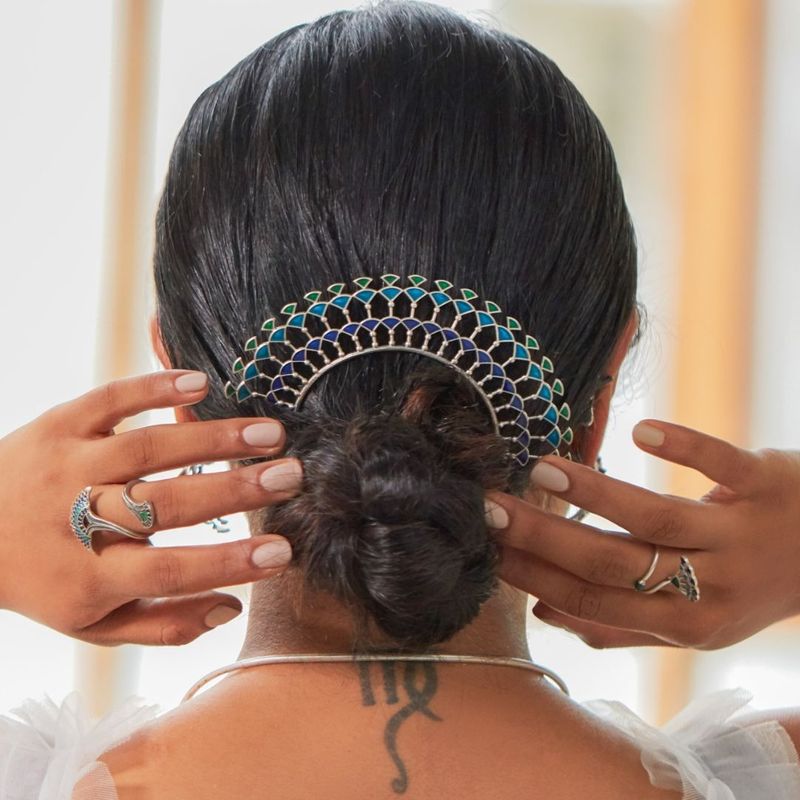 Namita Bhandari, co-founder, Azga points to a rise in personalised jewellery: "Anything personalised is a no-brainer right now. Everyone's into wearing an initial or a star sign. A bit of self-love and expression never hurts."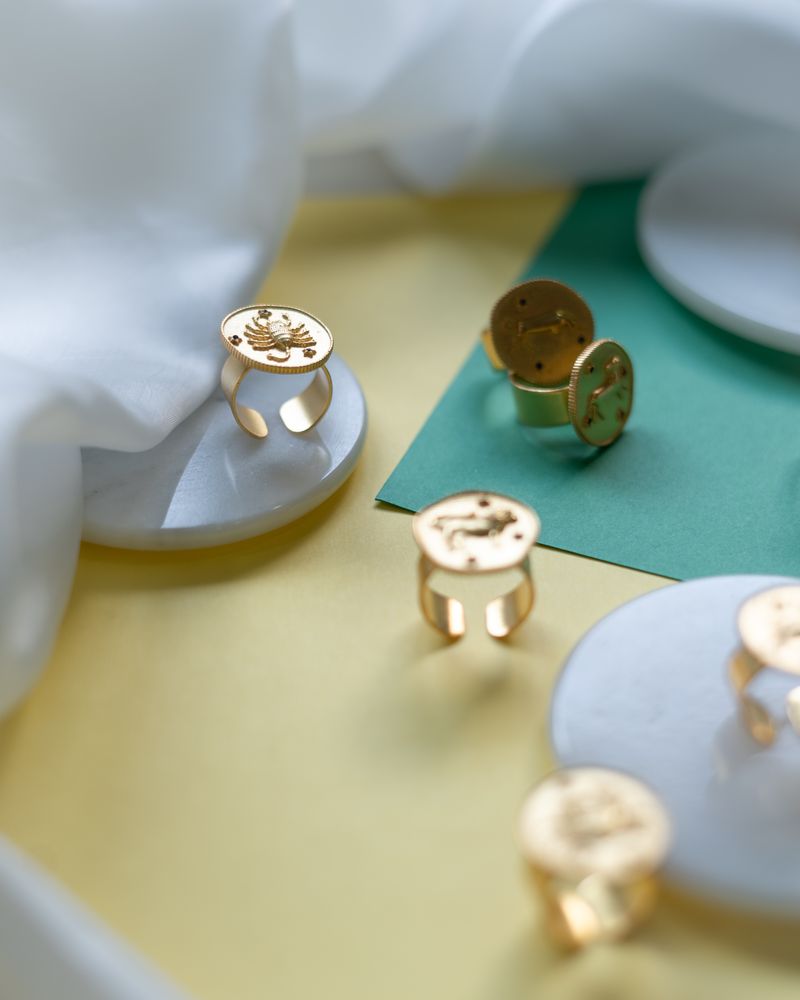 Metal mania
Sreesha Shetty, founder and creative director, Shop Lune, believes that silver is making a comeback. Another interesting trend she highlights is mixed metals. "In our upcoming collection, which is inspired by Kasuti, an embroidery from Dharwad, Karnataka, we have created two-toned jewellery which will transition perfectly from everyday wear to festive wear to even a music festival." That being said, gold too will always be a classic, albeit in different forms. "We're also seeing dull shades of both gold and silver, often overlaid with enamel or crystals," notes Hrahsel.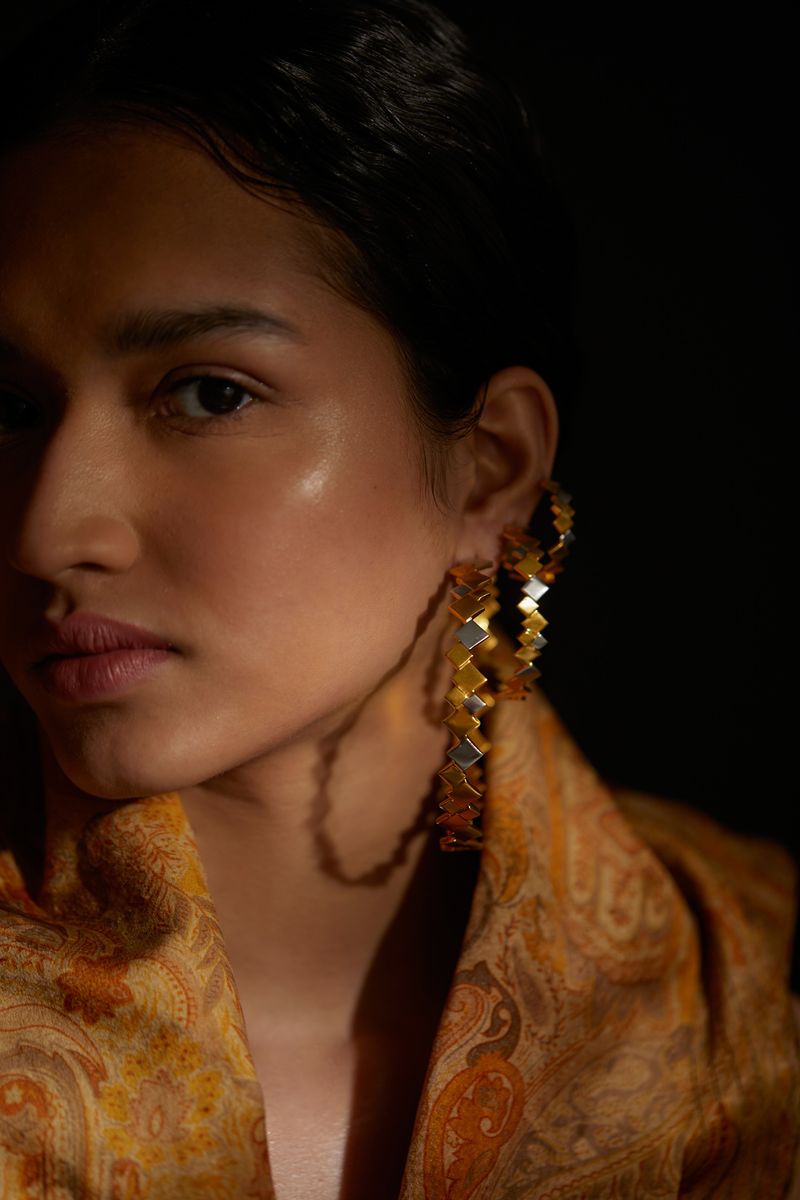 Set in stone
Adding another dimension to metals is an array of embellishments like stones, pearls, crystals and charms. "Clear crystals have taken a backseat this season and it's all about the colourful stones in shades of pink, green, and blue. Another stone that is a hot trend this season is pearls, especially when they're outrageously oversized," says Hrahsel. Shop Lune too, has also always featured pearls rather prominently in its collections. "We love classic, timeless pearls which can be passed down the generations and baroque pearls for a bit of eccentricity. We also love rare and iridescent gemstones like opals and moonstones," shares Shetty. Their new collection features black spinel which has long been associated with warding off the evil eye.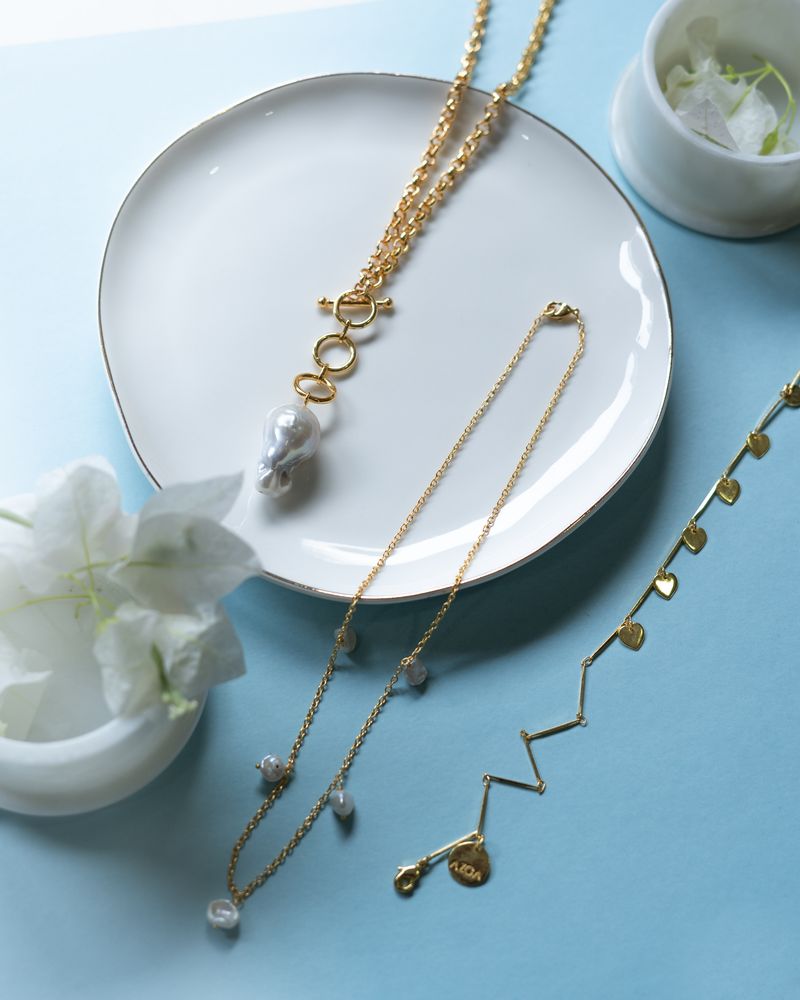 Key pieces to include in your wardrobe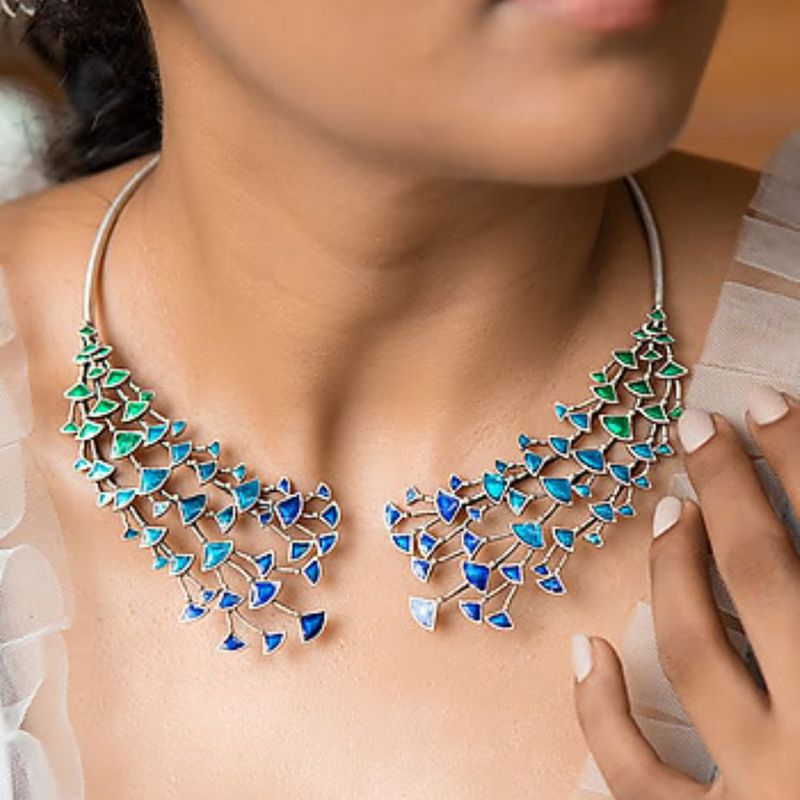 So, as you put together your jewellery wardrobe for the season, there are some key pieces you can consider adding to your collection.
"Sculptural chokers and collars especially the half-open style that appear to be simply floating on your collarbones are good picks. Also statement necklaces of all kinds, covered in crystals or floral motifs, and layers of oversized pearls or beads are great. For drama, hair accessories like tiaras and hair bands do the trick. Often these are studded with stones and have intricate designs, that are straight out of a fairytale," shares Hrahsel.  
Shetty believes it's the season to celebrate all things 90s. "Taking a cue from the 90s, piercings, bangles and hoops are a big trend. These can easily transition from festive to edgy, contemporary dressing. Cuffs are also having a moment along with chain belts that are again an ode to the 90s."   
Styling tips 
Our experts also leave us with some styling advice for the season.
Bhandari is all for layering that always helps the look pop. "Layering some gold with pearls would definitely stand out. This goes well with fusion, Indian and western looks. Add a statement ring to complete the look."  
While layering, Hrahsel suggests balancing things out: "A good tip is to support your statement piece with a minimal piece near it, and add another statement in a different area. For example, pair a statement necklace with smaller earrings, but also add a statement cuff and simple stacked rings. It's about maintaining a balance that creates a bold look without overwhelming the eye" she advises.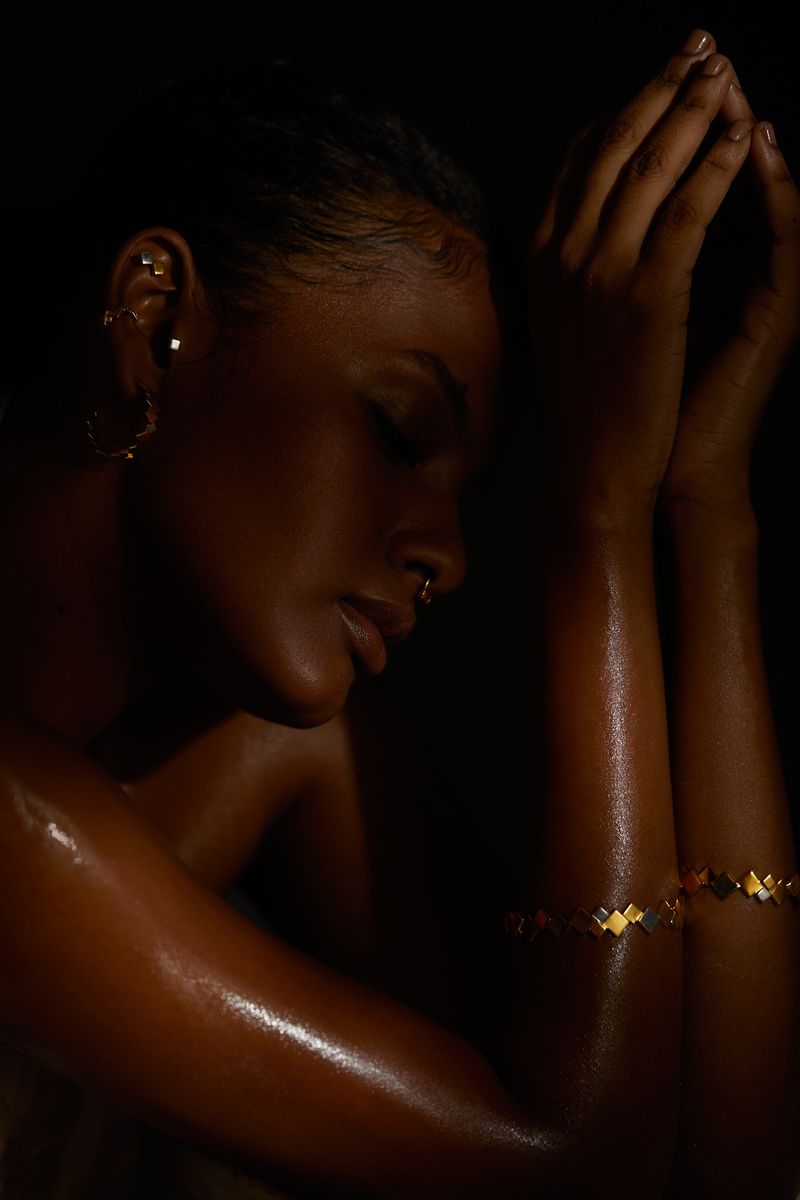 She also thinks one doesn't need to shy away from wearing different colours together. "Have fun matching colours. For instance, pair up an emerald-coloured pendant with a deep blue ring, or a pink stone hair band with green studs. This is a playful trend that is especially great for semi-formal and daytime events." However, if wearing too many colours together, make sure that the pieces have a minimal design. For instance, dainty chokers and chains with colourful stones are in vogue at the moment. Wearing too many chunky colourful pieces together may just be a bit over the top.
We're also seeing a lot of personalised dainty pieces like zodiac and initial charms, custom lockets, evil eye charms, engraved bracelets and more. These can also be layered along with your watch or bangles for that finishing touch. Mix, match and experiment to create your own signature style this season, because nothing quite spells festive as much as jewellery. 
---
Photo: Banner - Shutterstock | Inside Images - Featured Brands