Unless you've been living under a rock, you've likely come across a perplexing array of strange-looking beauty tools on Instagram that are the biggest discovery in the beauty gadgets space in 2021. For the uninitiated, we're talking about facial massage tools that continue to have their moment in the sun. From dermarollers to kansa wands, these face massage contraptions come in every shape and size. We quizzed dermat on the benefits of facial massage tools and here's what you should know: 
What the experts say about face tools
With so much information on the internet, we decided to get an expert view on what's the real story behind facial tools. Dr. Trupti Agarwal, consulting dermatologist, Kokilaben Dhirubhai Ambani Hospital answers some of your most common questions. 
1. Do facial tools actually work?
They definitely improve blood circulation and lymphatic drainage—provided you're doing it with the right technique. Often lymph vessels can get clogged—facial tools release those blockages by stimulating circulation. They also stimulate blood cells and thus the flow of oxygen which imparts a natural glow. In fact, the tools—or rather the massage—also helps in boosting collagen production. 
2. Can a tool actually sculpt my face?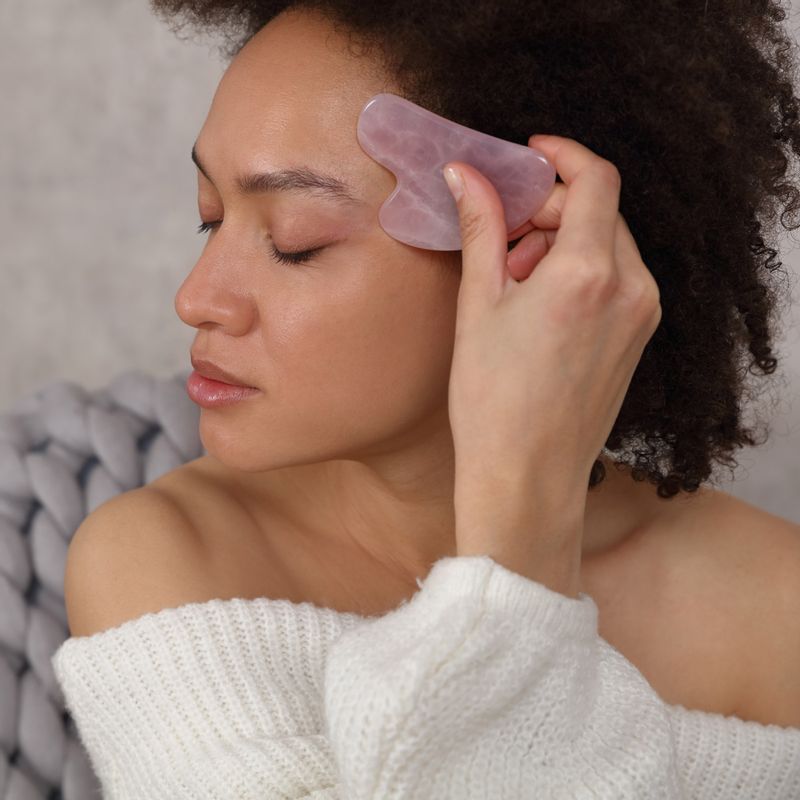 Different tools are meant for different purposes. A gua sha can actually help with sculpting because of the way it's angled—it can contour the jawline and sculpt cheekbones. On the other hand, a jade roller is better suited for the under-eye area as it reduces puffiness. You will certainly see visible differences after prolonged use. 
3. Do I need to use skincare products along with the tools? 
You definitely need to use a product—not doing so can cause friction. For instance, if you use a gua sha without a product, it'll cause lines on sensitive skin. If you have dry skin, you can use an oil or a cream. Using a tool also helps in better penetration of products—and boosts their efficacy. 
4. Can I use these if I have sensitive skin? 
Yes, you can, provided you use the right products. 
5. Do different materials like jade and rose quartz work differently?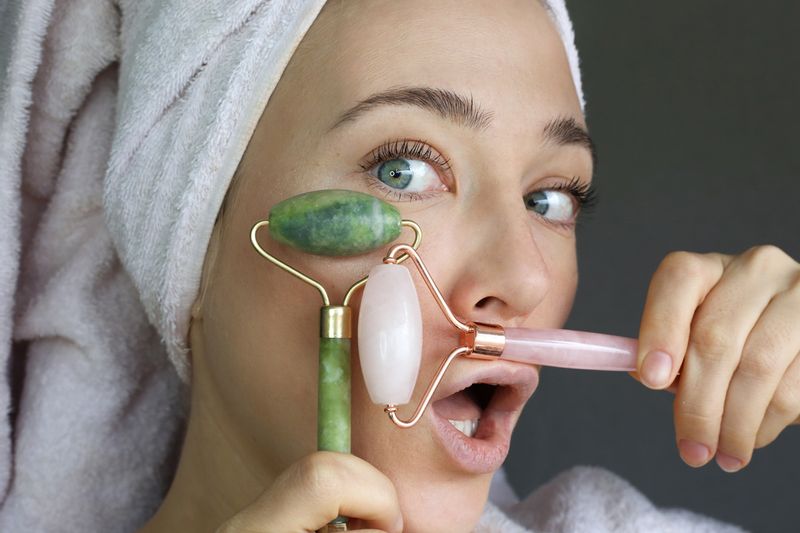 The material does not matter because the purpose of each tool is the samei.e. massage. While stones have different properties, scientifically, there's no evidence to prove each stone does anything different. 
The verdict 
In order to put the most trending devices to test, we decided to speak to 5 users who've tried these tools first-hand. 
1. Gua sha by Dromen & Co
Shweta Vepa Vyas, 36, journalist and writer
I'd definitely say the gua sha works. You only need to know the right technique and be consistent with it. I've been using it 3-4 times a week with a serum. It reduced puffiness and made the entire face more defined. I'm certain prolonged use will 'sculpt' the face.  While one may argue that a hand massage does the same, the gua sha is angled in a way that allows you to cover a larger area (like the jawline), in a sweeping motion. On another note, adding a tool also feels like a rather indulgent addition to your routine—I'm definitely going to continue using this.  
2. Kansa wand by Ohria
Yamika Zaveri, 37, business owner
I purchased the kansa wand in 2019 and it instantly became an indispensable part of my life. Definitely more therapeutic than using my fingers, it is the perfect tool to de-stress the face at the end of the day. I found that it also allows even application of products, leaves the skin plumper, softer and markedly more refreshed the next day. The same wand has proved handy in de-stressing the body, especially parts with chronic pain. I regularly use it on my temples, behind my ears, neck, sole of my feet, knees and lower back.
3. Jade roller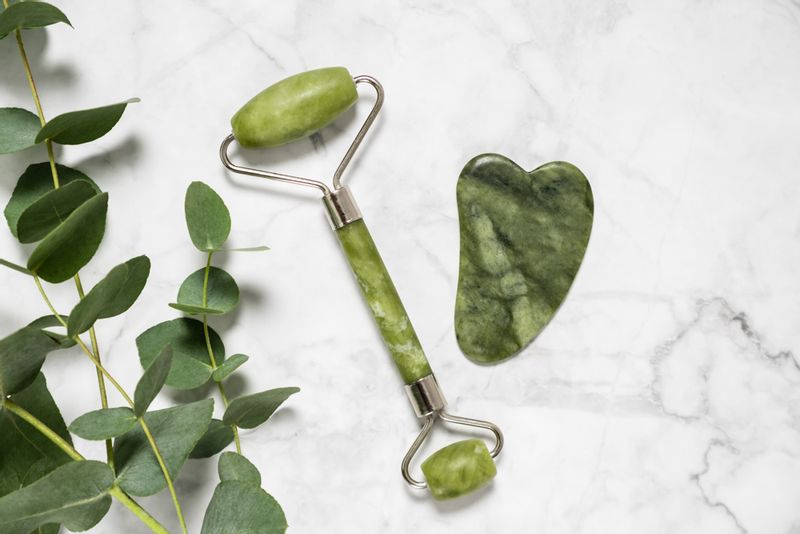 Priya Akhaney, 36, makeup artist 
When I am pressed for time, the jade roller is great to use as a mini facial and it instantly gives a boost of freshness to your skin. I have personally been using it for about a year now—I keep it for a few minutes in the freezer before using it. The gentle pressure improves blood circulation and feels like a detox for my acne-prone skin.
As a bridal makeup artist, I come across brides who are exhausted from stress and late-night functions—using the roller pre-makeup puckers up the skin, relaxes facial muscles, reduces puffiness and aids penetration of the skincare products—setting the perfect base for makeup.
4. LED Light by Peppy Co
Shraddha K, 36, pilates trainer  
My dermatologist here in Australia suggested I maintain my skincare regime with peels and LED light every four weeks—the lockdown meant I couldn't access the service for five months. So, I bought an LED light to use at home. The device has three settings—red, blue and yellow, meant for different concerns. I use red for anti-ageing as that's my main concern. I use it once a week for 30 minutes on clean, showered skin. I felt a difference by the third week—my skin felt fresh, tight and bright. I also noticed that my forehead lines became faint and didn't get deeper. I now use it about every three weeks between my dermatologist visits. I'd definitely recommend it and will continue to use it.
5. Dermaroller by DRS
Nalini Ved, 30
In your mid to late 30s, acne is worrisome, and scars take longer to heal. During lockdown, I was unable to see a doctor which is why I bought the dermaroller. For home use, I went with what doctors advise—a 0.5 mm needle size. I used it twice—you're supposed to use substantial pressure that causes the skin to become red or even bleed. This leads to the skin getting rejuvenated. Honestly, I was scared to use it so aggressively. After two uses, my skin felt red, rough and patchy. Once this healed, it was back to normal skin. It's said it takes 2-4 weeks to see the result. While I used it only for two weeks, I didn't notice visible differences. 
---
Photo: Shutterstock