One look at the personal Instagram profiles of designers Shivan Bhatiya and Narresh Kukreja will assure you of their love for fantastical travel escapes. Their 12-year-old luxury holiday brand can be considered a beautiful by-product of those whimsical wanderlusts. Their design sensibility is a mirror impression of their many well-thought-out getaways that the designers never fail to give a peek into while documenting their 'insta-glam' lives on social media. "A major part of our collections have been reflective of our trips as we try to emanate our learning and experiences from local art and culture through colour, silhouettes, and construction techniques while fostering a millennial holiday dream, a personal memoir of our travel sojourns—narrating a well-dressed fantasy across the globe" explains Shivan, the head designer of the brand.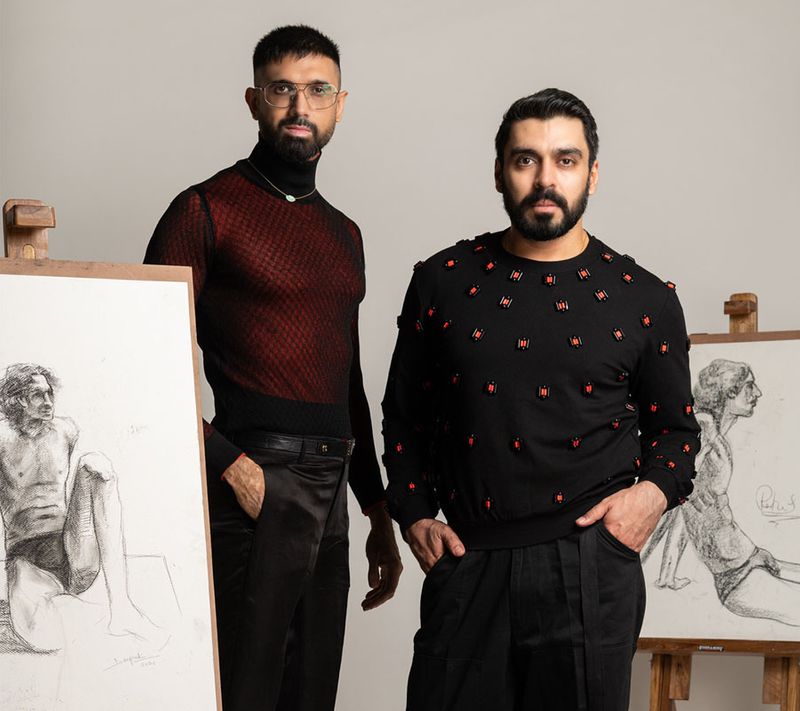 The vivid brand marked its debut at Lakmé Fashion Week Summer/Resort 2010, back when swimwear wasn't as evolved as it is now and was quite a difficult category to foray into in India. That's when the designers introduced a revolutionary clothing staple—a bikini saree that cleverly interlinked beachwear with the traditional Indian drape. Signature maillots, bikinis, kaftans, and fringed cover-ups with artsy prints and feminine silhouettes, as well as retro-styled vacation spirit with turbans, invaded the wardrobes of those seeking a stylish summer getaway with designs contoured to fit the Indian body type.
But where would the patrons shop from when jetting off to a snow-white winter holiday? 
India's very own ski-wear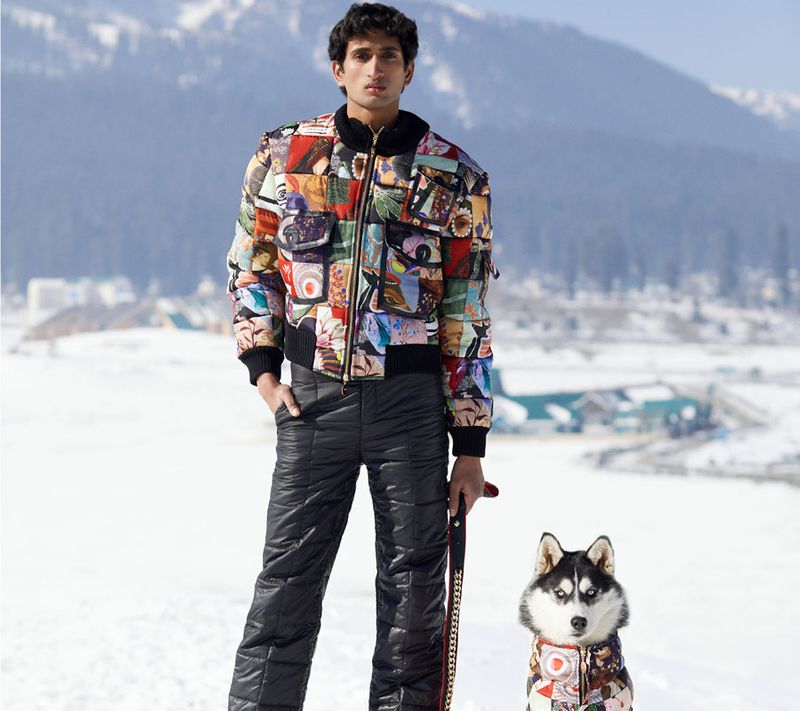 On a mission to go global and let people enjoy the luxury of packing a homegrown brand while off on a snow vacay, Shivan & Narresh has launched its first ready-to-wear ski and après ski line, Farrago. "Our journey towards skiwear started with the inception of the brand itself almost 10 years ago," opens up Narresh who is the creative director of the brand. The Indian market was itself devoid of a homegrown brand addressing the audience going to Gulmarg, Switzerland, Austria or the French Alps— basically, any winter destination. A very calculated move planned by the duo long ago for if you look closely, the Shivan & Narresh brand logo was designed keeping in mind iconograms of five distinct animals, each representing a global holiday lifestyle, "The last amongst those is the reindeer, which denoted skiing. Thus, right from the onset, we had entrusted our audience with a brand promise to provide winter offerings through ski for the worldly connoisseur. With this, we wanted to tap into the winter lifestyle segment, which would make our brand completely multi-seasonal. No matter where you are holidaying—be it plains, desert, sea, or mountains, one could always think of us," he shares.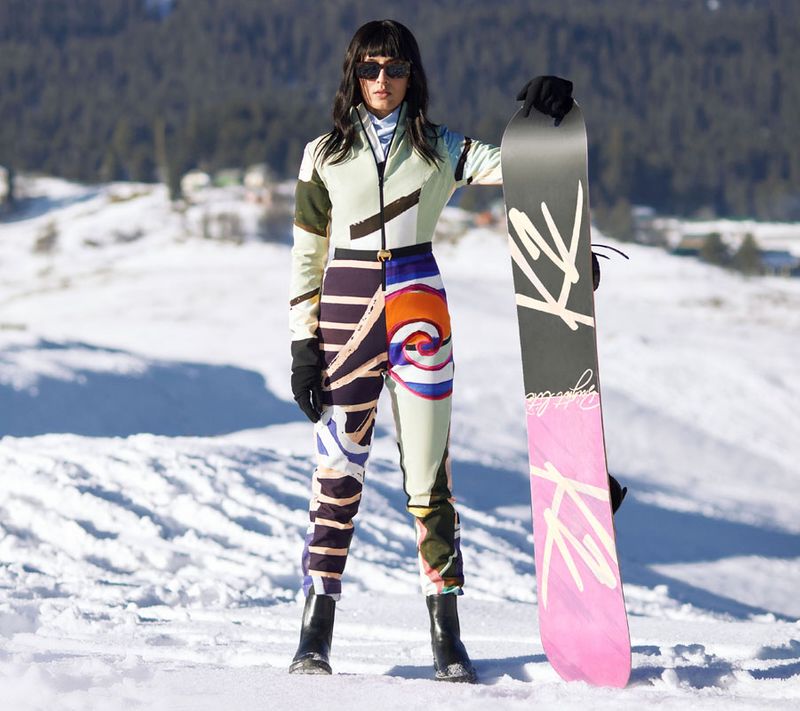 In India, skiwear is quite nascent—an international category that is universal in global acceptance and understanding. Yet the designer duo brought a holistic approach to this collection with their signature style aesthetic as the defining essence, a splash of vibrant colourway, to break away from the monochromatic monotony of black and neutrals, "Colour is something that is hardly experimented with when it comes to ski apparel by many global brands; on the contrary, synonymous with our design philosophy, a dash of colour is undoubtedly bound to stand out against a pristine white background, making a bold statement," Shivan tells.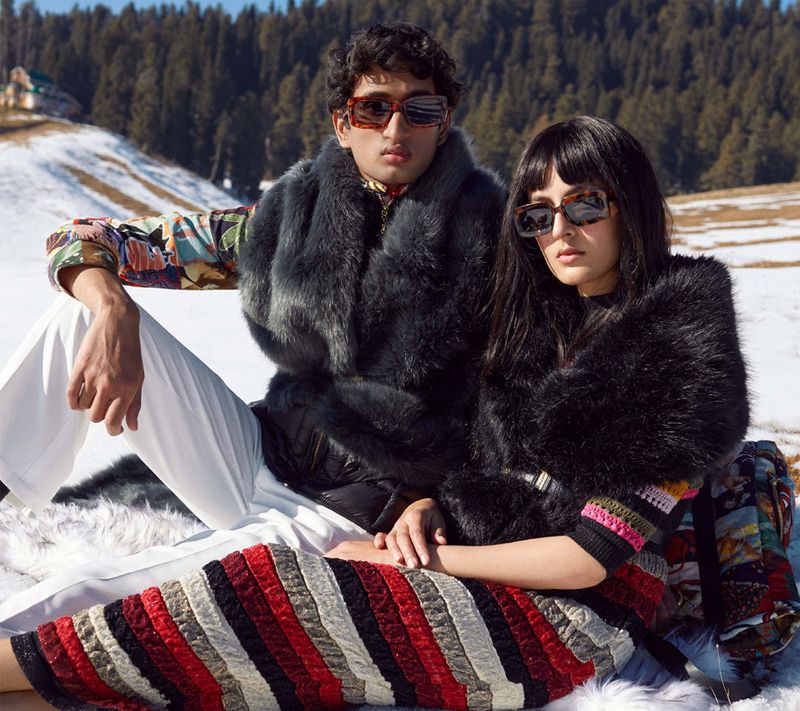 Combining comfort, fashion, and functionality—the capsule collection is inspired by the art quilts of Ralli, the traditional patchwork style of Jaisalmer. "The idea for this print was actually conceived during one of my holidays when we had visited Jaisalmer. While we were walking at the Jaisalmer Fort, I happened to take a picture in front of a Ralli patchwork quilt, which is quintessential to the city and that turned into a starting point for Farrago," Narresh reveals. Even the collection is synonymous with their signature kaleidoscopic interplay of iconic archival prints patched into one checkered grid. "We thus, picked up a mix of our signature archival prints and converted them into a brand new print called Farrago, which became the maximalist direction to take forward for the collection. The idea was to stand out in an inverted way as opposed to camouflaging," he explains.
However, it wasn't just their skiwear collection that marked a debut in the past months, the brand finally made an independent presence in a city known for its tropical laidback lifestyle.  
A new address in Mumbai
When Farrago was released last January, the designer-duo was also quick to resurrect a retail experience in the art district of Kala Ghoda in Mumbai with their independent store. But why Mumbai now? "Our main delay was finding the appropriate location," Shivan shares, "Mumbai has been there since forever. It's only that we now have a physical store, however, our online presence has been growing ever since we introduced the brand website around 7-8 years ago. It almost seemed like the website was serving 80% of our clientele that solely belonged to Mumbai, so we knew instantly that a physical presence there was definitely the next step to be."
Where travel escapades and holidays enjoy a premium position in both the designer's lives, ofcourse the new store brought the concept of 'art of holidays' to life, entwined with intricate layers of urban elegance and sophisticated lifestyle. Being in the art capital of Mumbai, a visit to the store takes your eyes to a sculptural spiralling stairwell that reminisces modernism of the 1940s, deco glass panels, and metallic accents that bolster a picturesque postcard.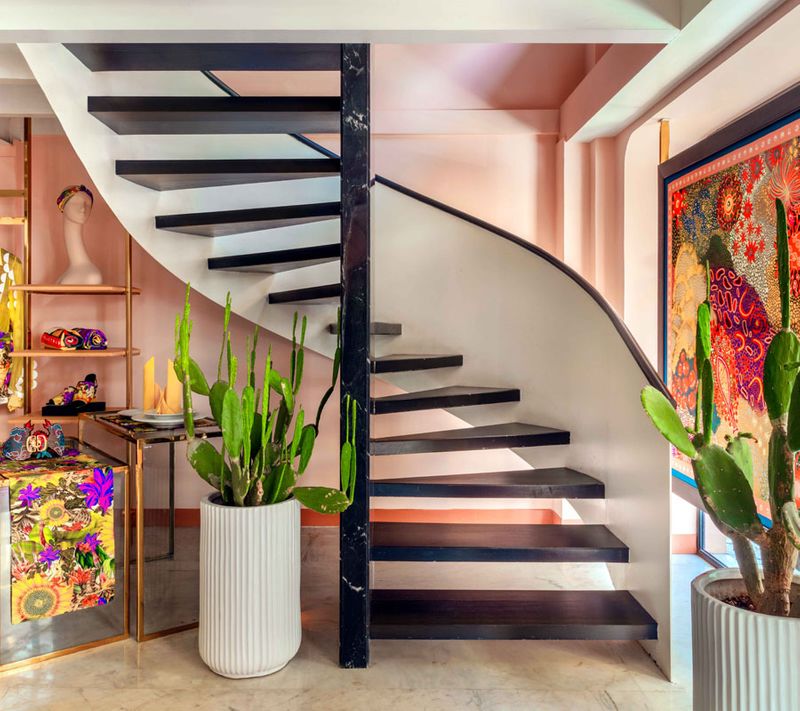 "The vision we had in mind for designing this store was that of a luxurious idyllic holiday setting to transport our customer and provide an experiential retail environment through its offerings as well as interiors much like the fashion that we believe in. Thus, we wanted to ignite a desire where the store itself has to make you want to travel and that really was at the core of its conceptualisation," Narresh explains. The new store is flushed with pastel pink and warm white flutes that compliment the fluid tropical space. "The way the space has been conceptualised resonates with that of a quiet tropical sanctuary nestled amidst the everyday hustle-bustle of Kala Ghoda, where one can literally just step in and relax within the design lounge, basking in the calm tranquillity the store has to offer," Shivan brings to our notice.
Although the brand largely caters to the holiday wardrobe with the store having distinctive sections for each category, the designer-duo knew they couldn't leave the highly demanding celebration wear wardrobe in India— with an entire floor dedicated to festive and celebration-wear for the modern bride and groom to be.
Being a more than a decade-old brand, the designer duo actually met way back when they were in college and were armed with degrees from the National Institute of Fashion Technology, Delhi. While Shivan spent a major part of his early years amidst the vibrant geography of Madhya Pradesh, while Narresh in Delhi—they are well-versed with how a Mumbai shopper is different from their Delhi counterpart. "Being closer to the sea, Mumbai shoppers definitely understand the tropical laidback lifestyle very well. Hence, they took to the brand a lot more quickly and adapted to the merchandise offered seamlessly. Delhi in comparison is a lot more glamorous, while Mumbai exudes a much more practical yet sexy charm, which has been one of the iconic lifestyle contrasts that we have observed through the years," Shivan explains. 
Sprinkling self-love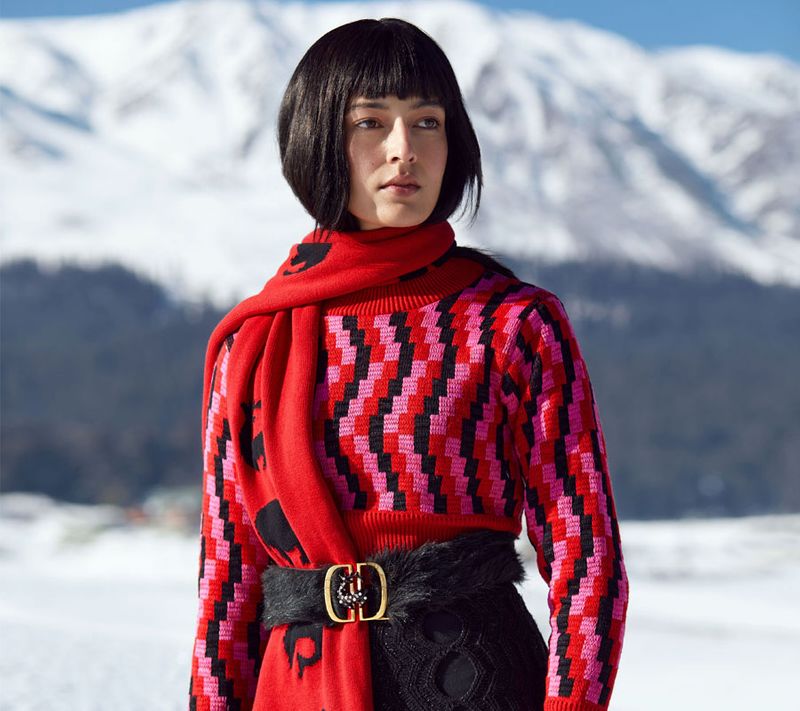 Back when 'body confidence' wasn't quite a trending buzzword like now and finding brands that offered tailored Indian sizing was quite hard, the research work and study done by the designer duo led to developing a mechanism of intelligent designing and an increased sizing rack. Look closely at Shivan & Narresh designs, and you'll realise the brand centres on the idea of embracing one's body, supporting and standing up for the idea of body positivity since their inception.
 "From the very beginning, our aim was to design offerings keeping in mind the quintessential Indian silhouette, moving away from the standard European/American sizes that were not suitable for everyone in our audience," Narresh shares. "Today we are proud to be one of the few brands in the world to offer bespoke customization for non-standardized body types that promise appropriate fit, style and confidence, no matter how big or small the size would be." 
But Narresh also talks about the concept of 'fitting in' that still takes up a prominent space in the fashion society, especially amongst models. It's a debate that we have heard on repeat for the longest time now. "One of the biggest stigmas in our society associated with the tag of a "model". Over generations, consciously or subconsciously, we have been bifurcating fashion into judgmental binary labels of plus-size, regular size, model size, real-life, etc. restricting it to the pre-conceived notion of 'fitting in'. Personally, for us, beauty has nothing to do with one standard size. One can be of any shape or form and beauty is completely detached as a concept from that," he opines. 
As more and more of the industry vows to be inclusive, there is a factor of distaste when models are addressed with terms that eventually lead to labelling clothing and people. And more often than not, these terms end up being a conventional standard of labelling that puts monetary value into individual beauty. "Today, designers are more of curators than creators. The need to work collectively is even more imperative, as we work towards building a space for all to coexist in the democratic language of inclusivity and self-love. The moment we see every possible height or body type on a fashion runway is when the age-old stereotypical definition of a model will start fading away. Once we are able to achieve the comfort in that, is when we will truly be able to eradicate the idea of shaming sizes," he adds. 
But how do you make space for more representation? The answer is simple: "This is only possible once you start respecting and normalising one's natural body silhouette—through communication, campaigns, and the general brand language you speak as a person," he concludes. 
---
Photo: Featured brand