The conscious couture brand, JADE by Monica and Karishma, has recently introduced menswear as part of their brand's portfolio, thus addressing the growing demand in the segment.
Called JADE Man, the label's debut collection, titled Ananta, is steeped in craftsmanship and finesse, featuring classic Indian wear with a focus on bandhgalas and sherwanis.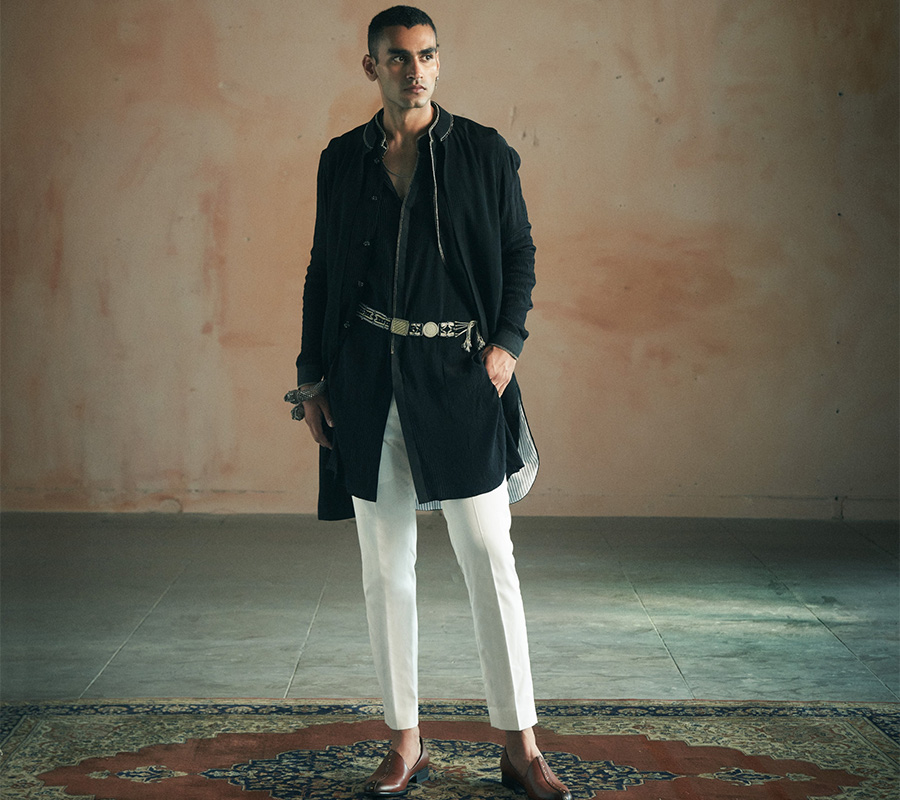 Who's the JADE Man
The label is dedicated to the man of today, one who's eclectic in his fashion choices and has a unique personality as well. "When I embarked on this journey to create menswear, I wanted to reinterpret the formal aesthetic of the tailoring universe with emblematic pieces like the bandhgala and sherwani. Moreover, I wanted to express JADE's savoir-faire so each ensemble is an ode to the art of detail," explains the founder, Monica Shah.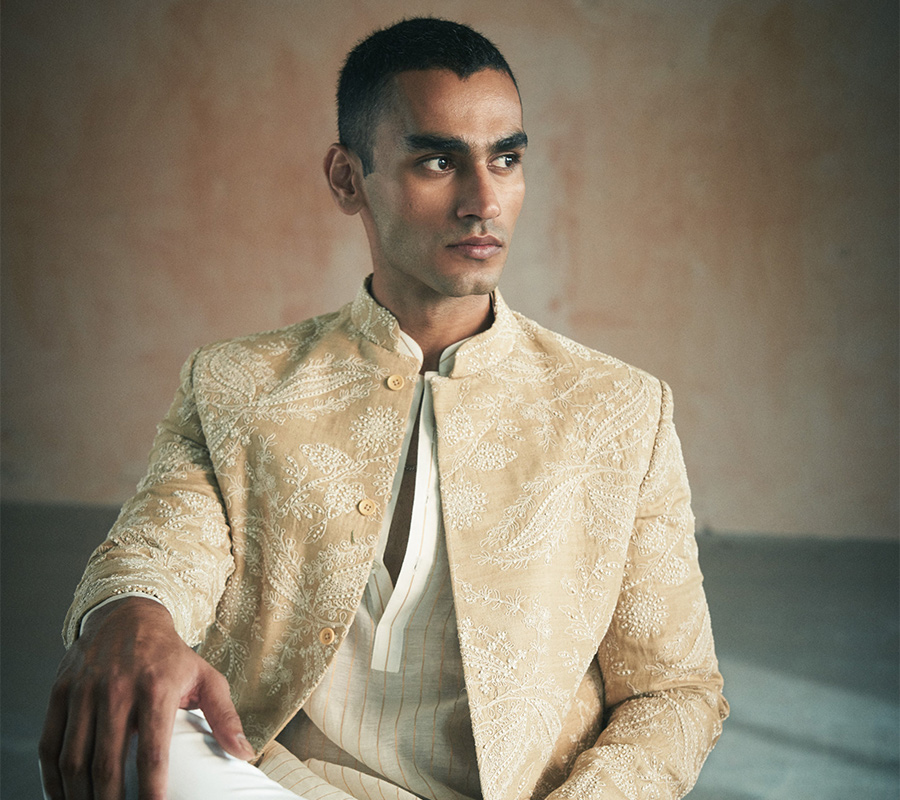 With a focus on reinvigorating the country's craft techniques, the menswear collection combines ensembles that are true to their atelier's core values. Known for their intricate ek taar and kasab embroideries, even the debut menswear collection holds the hallmark of its metallic colour palettes and signature intricate detailing, that looks like will resonate effortlessly with the grooms of today. "Through this collection, I would like the new-age grooms and groomsmen to have a piece of our heritage in their closets," adds Shah.
Inside 'Ananta'
Going by Ananta's lookbook, the debut collection has the potential to hold together the elegance of classic menswear with modern aesthetics. Sherwanis in white, ivory, beige, rose gold, powder blue and black complement the long and lean, impeccably crafted kurtas and slim trousers while sharply tailored bandi jackets and knee-length ceremonial coats have a dialogue with the textured and jewel-toned kurtas underneath. The collection embodies the contemporary insights of today's minimalism and the 'less is more' aesthete.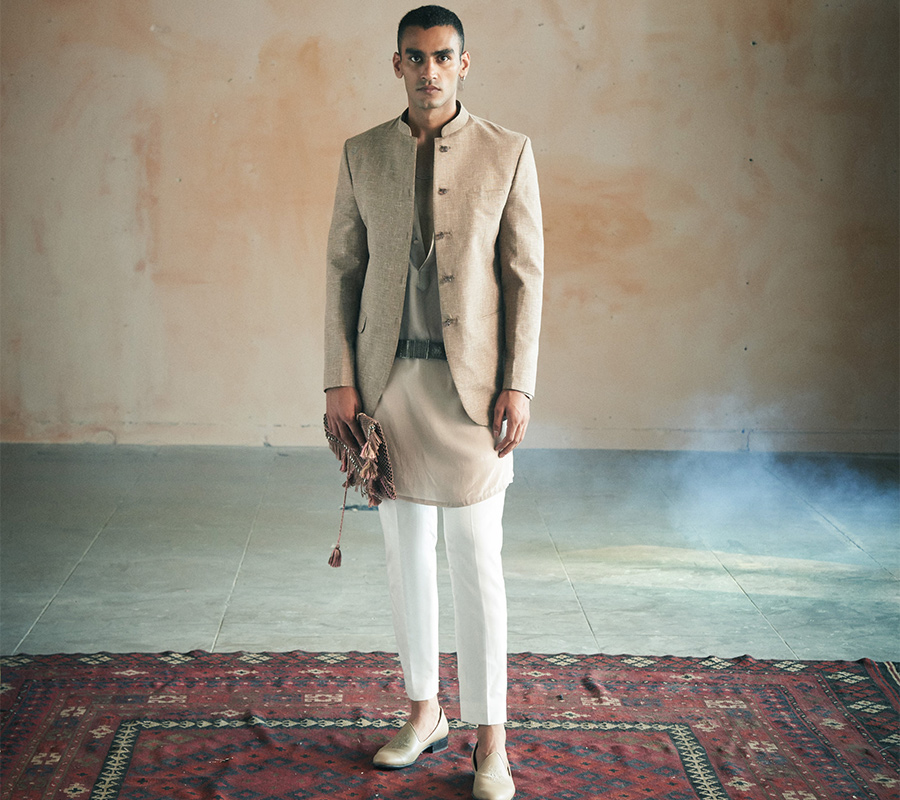 Photo: JADE by Monica and Karishma