On June 1, 2023, Cerruti 1881, the contemporary Parisian fashion luxury brand forays into the Indian market with watches, exclusively marketed and distributed by the Titan Company Limited.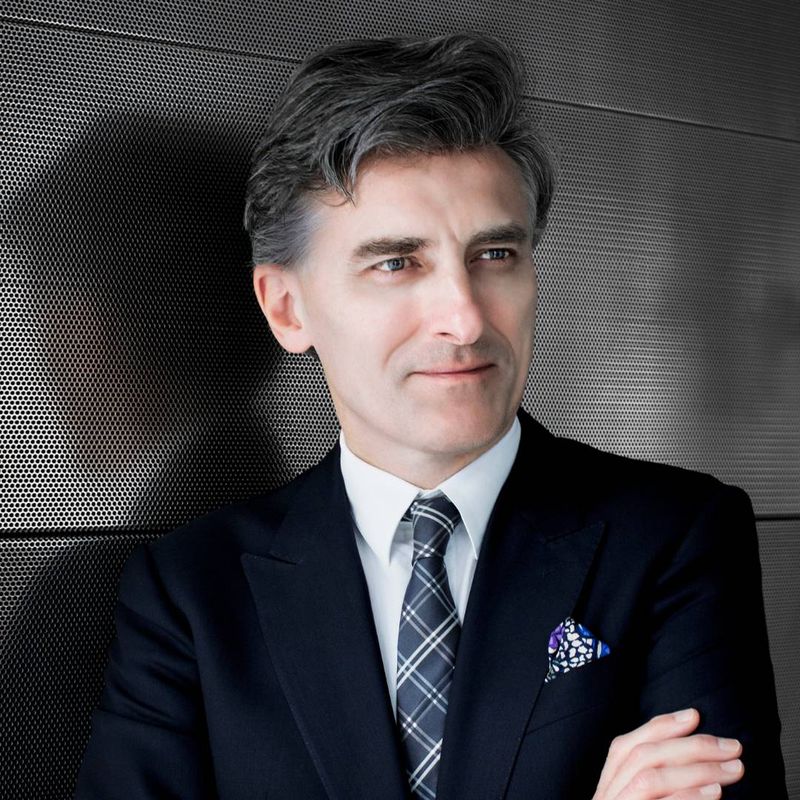 Laurent Grosgogeat, general manager and executive vice president, Cerruti 1881, who is in India to attend the launch, shares insights into the provenance of the luxury brand and how they continue to honour their founder's vision.
Edited excerpts: 
1. This is your first visit to India, what are your expectations from the country?  
In the past 30 years, I've been to many Asian countries but for some reason, I was never able to stop by in India. Today I'm very happy because India is such a big market with so many opportunities as far as luxury and premium goods are concerned. It's a booming market and a very strong economy.  
With the partnership with International Luxury Group (ILG), I am fulfilling a lifelong dream of Cerruti 1881's founder, Nino Cerruti. When he started the brand's journey in Asia 30 years ago, he always wanted to enter India. He started with Japan, followed by Korea, Hong Kong and China; India was next in his plan. Today I'm here, and we will initiate the retail presence of the Cerruti 1881 brand in India through watches, which is a great and strong category for Cerruti. I'm very proud to start this new chapter.  
2. Can you throw light on the Italiano-French heritage of Cerruti 1881?  
I think this wonderful combination of Italy and France makes Cerruti 1881 a unique brand because I don't think there is any other brand with half-French and half-Italian heritage.  The brand is deeply rooted in Italy because Nino was a fabric specialist, thanks to his grandfather, who set up a textile mill in 1881. Nino had to take over the mill after the death of his father, when he was barely in his twenties since his siblings were not interested in textiles. This was in the 1950s. Nino was a typical Italian man from the North of Italy, full of passion and equally hard-working. He decided that on the foundation of his textile experience, he will create his own fashion house. He also knew, like everyone else, that there is only one fashion capital in the world—Paris. In 1966, he moved to Paris and through his own connection finalised the location, and the very next year opened the first Cerruti store. He built his menswear collection from his own fabric, which he was very familiar with.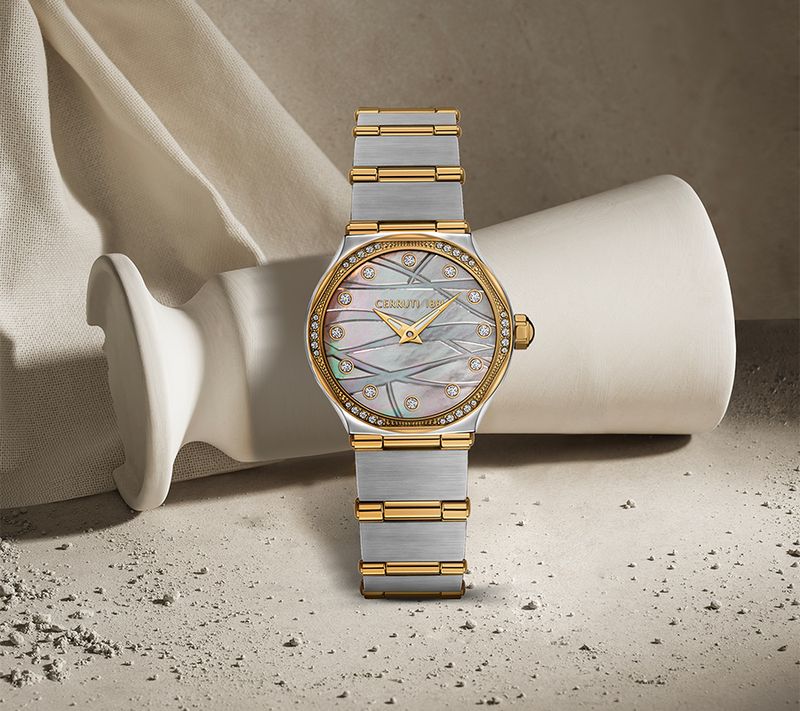 3. How did Cerruti 1881 change the perception of luxury menswear?  
Till the 1960s, menswear was just about custom tailoring with very rigid rules and made to measure. Nino Cerruti's idea was to create comfortable clothes with casual elegance, and that's how he started the ready-to-wear line in 1967. All through his career, his core philosophy was how he can free men and women by adding comfort, softness and fluidity to their clothing. Nino was the creator of the casual-chic aesthetic. But most importantly, he was the founder of the luxury ready-to-wear movement.  
4. What are some of the other innovations that Nino Cerruti spearheaded?
Nino was constantly experimenting with new materials and fabrics with the objective of comfort and functionality, and not chasing couture, which is just beautiful but not useful. He was the part inventor of the concept of stretch fabric. He was also the creator of sportswear in the '80s. He wanted to create and develop comfortable clothes for the world's sporting champions, whether it was for skiing or tennis.  
Nino then went on to dress celebrities, not on the red carpet, but for in the films. He started dressing celebrities in French films and then progressed to Hollywood. Filmmakers would send him scenarios and Nino would design looks and clothes that would fit the scene. One of the most famous films that Nino Cerruti worked on was Pretty Woman. He dressed Richard Gere, who plays a businessman in sharp suits; this was 33 years ago. Basic Instinct was another film that Nino worked on, dressing Michael Douglas.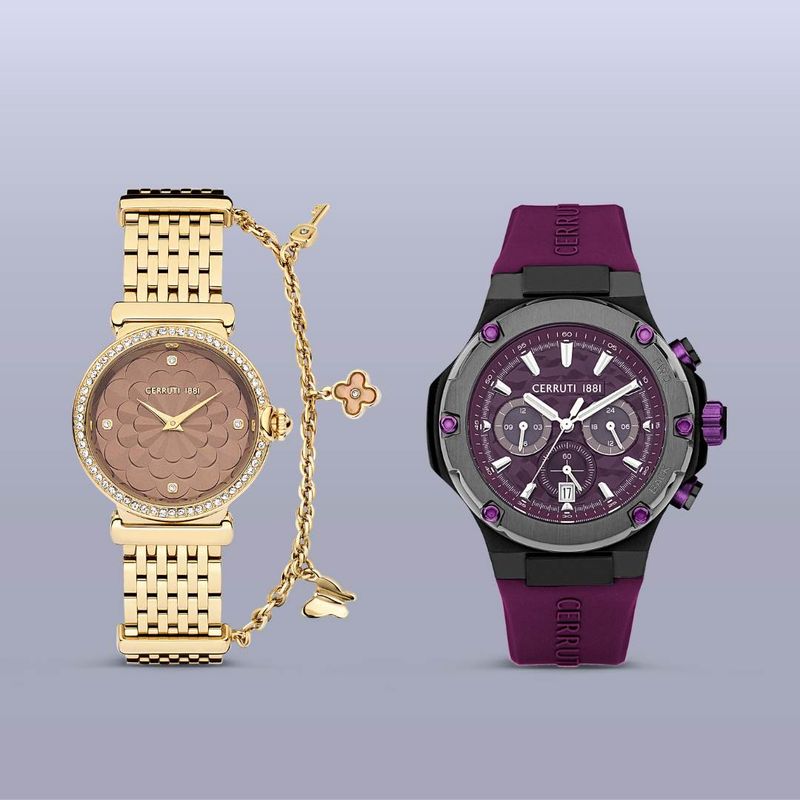 What to look out for in Cerruti 1881 watches 
Naresh Chainani, Group CEO, International Luxury Group, shares highlights of the Cerruti 1881 timepieces. 
"Every Cerruti 1881 watch is unique in the sense that it tells a story. Every watch is designed to a different standard and in the hands of a buyer it best reflects the personality of the buyer. Since 1991, Cerruti watches are all designed by prominent designer horologer, Rodolphe Cattin, which further adds to the perceived value of a Cerruti watch enormously. Similar to Cerruti 1881 clothing, the watches too have cutting-edge design and aesthetics that bridge the gap between the two categories seamlessly. It is designed by people who understand the DNA of Cerruti 1881 and find their inspiration in the heritage and legacy of the brand. The design of the timepieces is deeply rooted in France with elements from Parisian architecture and motifs." 
5. What are Cerruti 1881's brand values? 
After 50 years, the best way to summarise the brand values will be  'timeless elegance' in style, which also means it is not about fashion or seasonality but about everlasting classic style as well as comfort.  
6. What is your growth strategy for Cerruti 1881 in India?
India holds tremendous potential for us. We're entering the Indian market with watches as part of our step-by-step growth plan. Watches will be followed by jewellery; India is the number one jewellery market in the world despite numerous independent and non-branded products. We will also look at fashion closely; especially the casual wear and sportswear segments because India is a very dynamic and young market. All of these plans will most probably materialise in the next three or four years.  
---
Photo: Cerruti 1881