India's cinematic contribution to the Cannes Film Festival 2021, which rolled out the red carpet with several star-studded appearances, may be small this year, but attendees from the country are making up for it by upping the glamour stakes at the international extravaganza that celebrates the best of cinema and style. The movie gala is still drawing a wide spectrum of film and fashion influencers to the French Riviera, and among them is India's fashionista Masoom Minawala. 
A digital content creator, influencer and entrepreneur, Masoom landed on the red carpet with the best of fashion and couture. And naturally, has created a buzz on the internet for her show-stopping looks. Masoom has been an entrepreneur and influencer in the fashion space since 2010, and in her career spanning over a decade, has worked with the biggest of Indian and international fashion labels, including Louis Vuitton, Dior and Bulgari. Her fashion game at the Cannes Film Festival has only earned her brownie points amid her fans and followers. 
In an interview with Zee Zest straight from Cannes, Masoom Minawala talks about her trending looks, the hottest red carpet trends, and her most memorable moment from the Cannes 2021 red carpet. 
Edited excerpts: 
1. Walking at the world's biggest cinematic extravaganza and a global fashion event, Festival De Cannes, comes with its fair share of fun and responsibility. How do you straddle both and what does this opportunity mean to you? 
This was not just an opportunity for me to walk the red carpet but one that allowed me to represent India and its incomparable fashion at a global level. It was a surreal experience, but yes, it came with the red carpet jitters, nervousness, and I wouldn't lie, it also came with a need to belong with the global personalities there. All in all, it was an opportunity that empowered me and my country's fashion!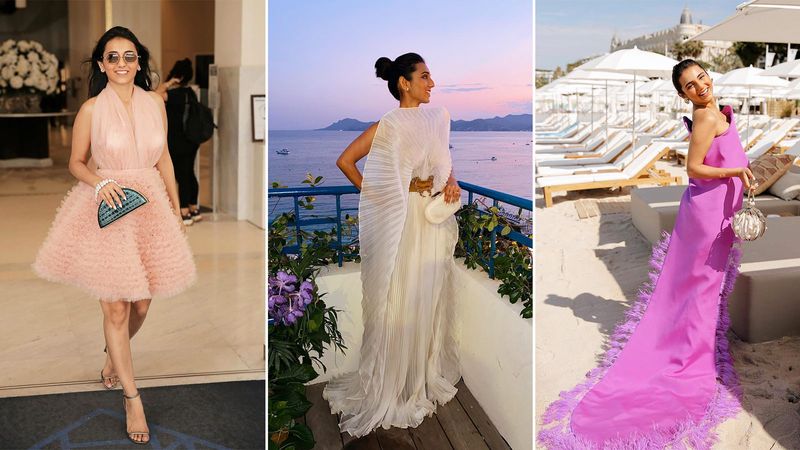 2. You chose a glamorous yet minimalistic look on Day 1, while you went experimental with your second look. Tell us how do you plan your looks and what can we expect in the coming days? 
My style is packed with comfort and minimalism, and I wanted that to reflect in my Cannes looks too. Moreover, everyone knows how I can never get enough of Indian couture, which shows through my red carpet looks. For the coming days, you can expect the same minimalism with a dash of glamour because well, we're talking about Cannes here! 
3. What are the top five beauty trends from the Cannes 2021 red carpet that caught your eye? 
I guess I saw a lot of minimalism in hair and makeup, on the red carpet. My favourite has to be the sleek hair, rust-red lips, low ponytails, dewy natural face, and lastly, the nude lips that always work. 
4. Who are the three best-dressed celebs at the Cannes 2021 on and off the red carpet? 
I love the looks of Bella Hadid, Lorena Rae and Helen Mirren.  
5. What are your go-to style and beauty tips while walking the red carpet to feel and look glamorous? 
Not necessarily a go-to style tip, but I make sure I am always hydrated during times like these, when I have to be on my toes and look my best. This also comes with the responsibility of feeling your best, which means I have to feel confident and comfortable too.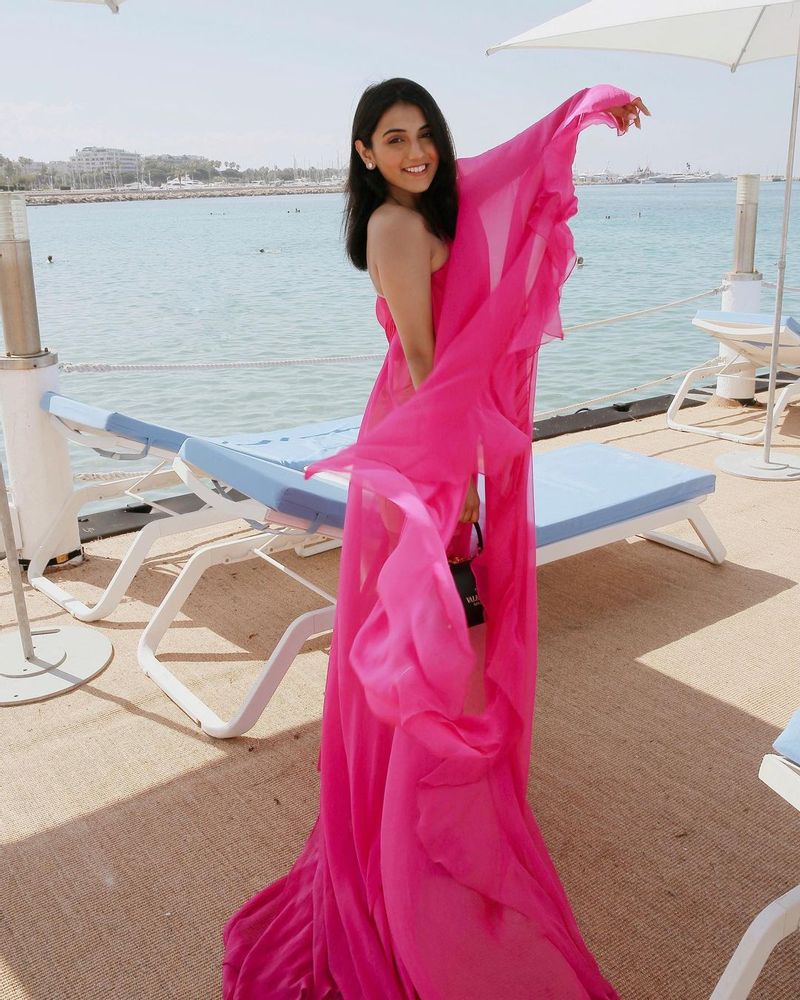 6. Describe the mood at the French Riviera for an industry that has been struck hard by the pandemic. 
The whole vibe was like a muted celebration. There was a renewed sense of glamour and enthusiasm that marked the revival of the industry after the pandemic. Although there is social distancing and rules to follow, the whole mood meant only one thing - revival and resilience. 
7. A memorable moment at the French Riviera for you? 
Well, every single moment was an experience at the French Riviera. Right from my makeup to walking out in my final look. Of course, that moment where I stood on the red carpet in my Manish Malhotra saree look remains unbeatable!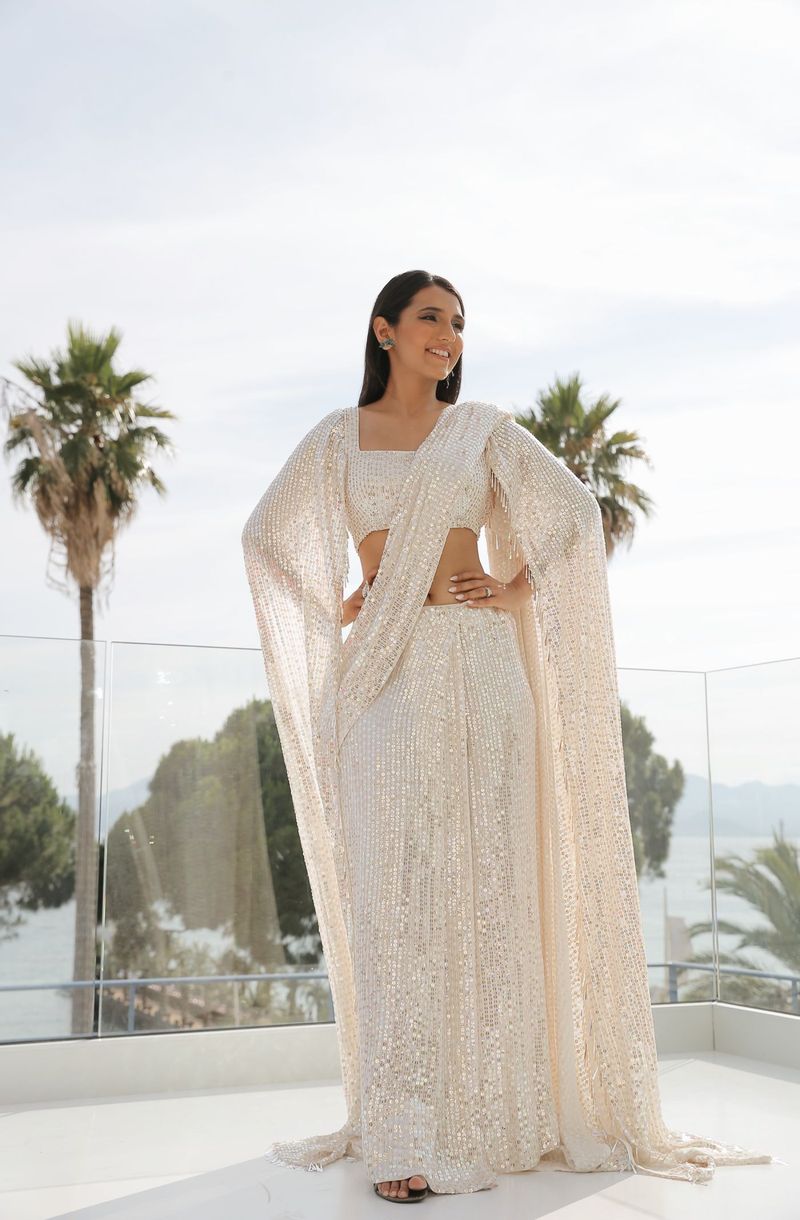 Cannes Film Festival is on till July 17, 2021. Stay tuned to ZeeZest.com for more updates from the international film festival. 
---
Photo: Team Masoom Minawala and Instagram/Masoom Minawala