The fashion industry has been undergoing quite a disruption since young talents are getting a stance to showcase their art. Countless fashion events and shows have been gaining limelight in India and I truly feel revered to be part of such an astounding and creative land. And Mumbai's Christian Dior runway show on March 31, 2023 was quite a spectacle.
This is the first time the French label has come out at such a stance and that too at Mumbai's iconic Gateway of India. With Dior coming to India, the gateway between India and France has just got stronger. I have been to several fashion shows across the world and especially Dior shows, so this magnificent luxury fashion show that the French label came up with on our land is definitely going to put India on the map. It's certainly a moment of empowerment for Indian craftsmanship.
Tradition meets modernity at the Dior pre-fall 2023 collection
Dior coming to India had to have the Indian touch to the show, so the Madras check and vibrant use of colours indeed resulted in a fusion of traditional and westernised adorning of the runway. The elements of the show were greatly inspired by Indian culture but it wasn't just inserting the elements of elephants but the attire, the traditional South Lungi, and others that evidently spoke of the culture. It was a way in which an international brand would view Indian culture and yet make the designs appealing to the west. At the end of the day, Dior is a commercial brand and it will curate art that will sell, and the magnificent show aptly nodded to this statement.
Haute comfort shines on Dior's Mumbai runway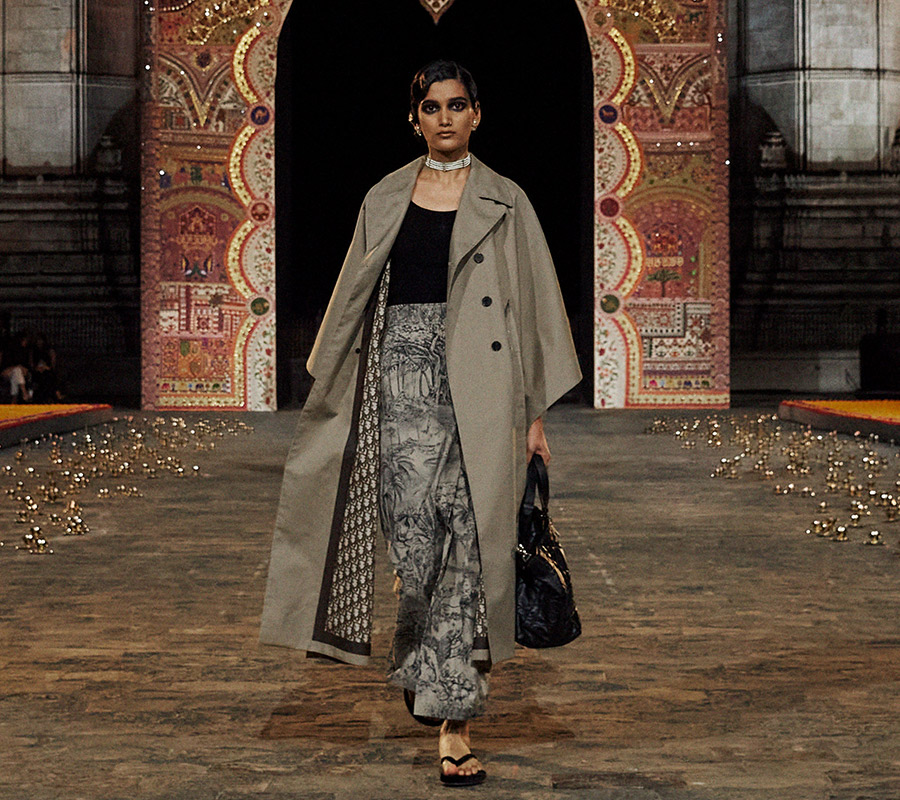 Comfortable fashion has been gaining momentum not just in India but beyond the borders. It was fantastic to see chappals on the runway; a clear indication of them gaining quite a luxury status - comfy fashion. From a land where such footwear has been invented, it was a moment of pride to see it being worn and accepted internationally.
Decor inspired by India's heritage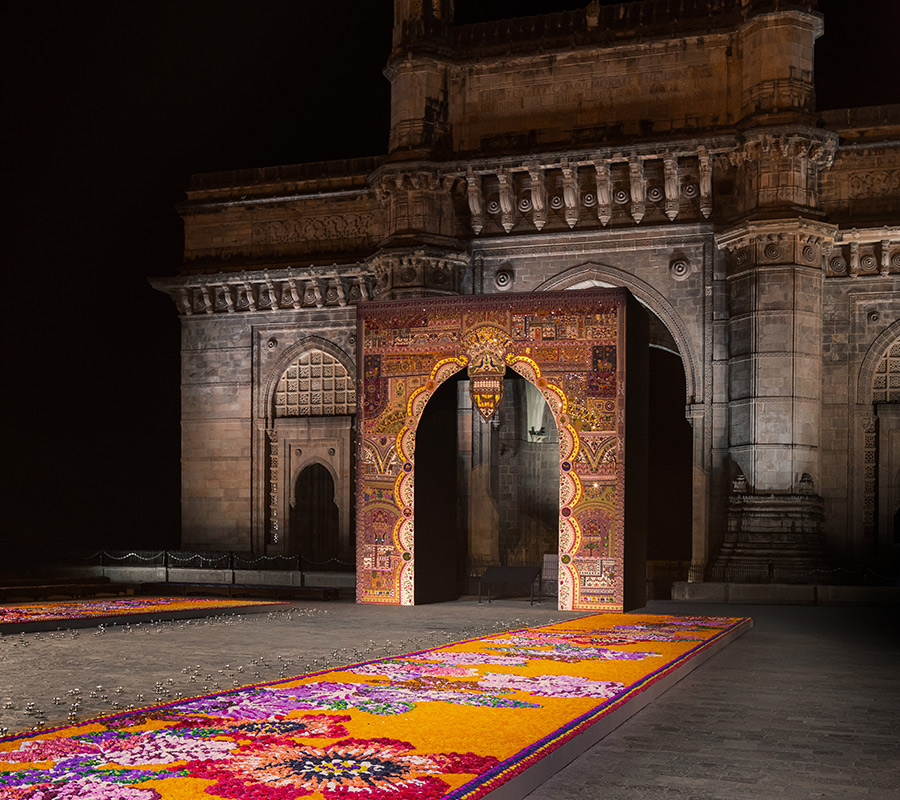 Everything from the floral decor to the rangoli to the diyas on the runway was Dior's take on India. It was really about cultural integration and respect for Indian Culture. I think it was fantastic that instead of bringing their aesthetics, they took inspiration from India's heritage and did it in their own way. About the Om Namah Shivay chant, I think it was perfect as far as the music part of the show was concerned. I do think that now that an international brand chose to use it as part of the show, it feels that it has gained world acceptance and I am really happy about it.
Celebs galore at Dior's Mumbai show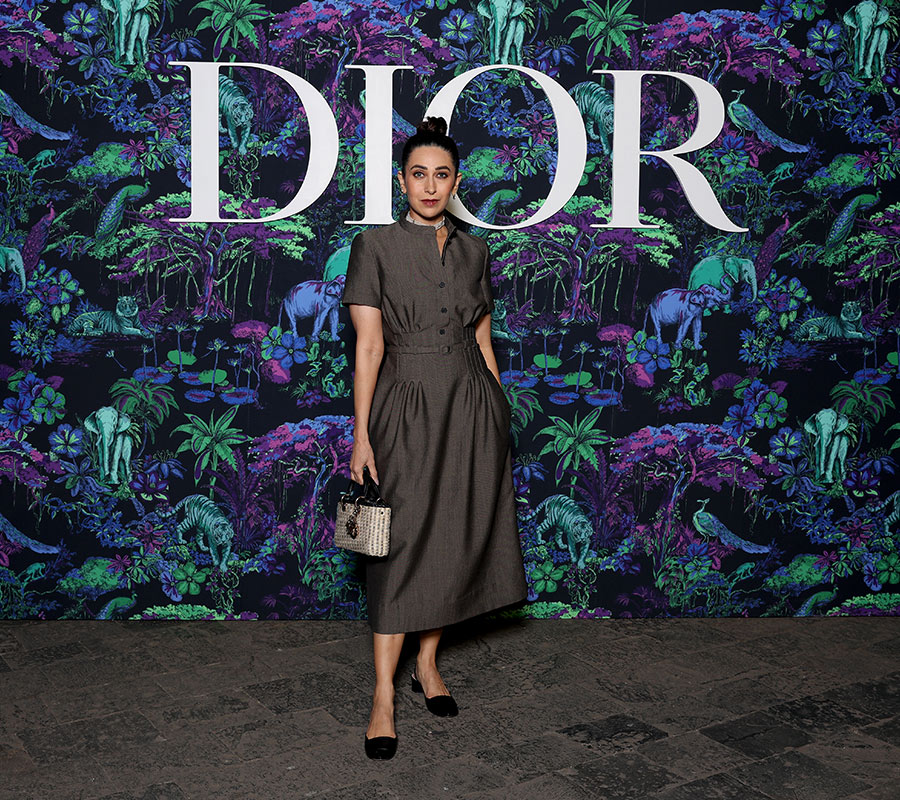 The show was an aesthetic watch indeed and I think Athiya Shetty, Karisma Kapoor, Sonam Kapoor, and Anushka Sharma really stood out. I think they all reflected Dior's signature style, especially Karisma Kapoor. She wore a piece specially crafted by Christian Dior and she looked ravishing. All the divas stood out and they all were best dressed in my opinion. Ujjwala Raut, in my opinion, was the curated style that fell in line with Dior's style statement but with the Indian touch. The colours, the print, the design, everything just seemed to be pretty perfect.  
Dior's collaboration with India was a pure aesthetic watch at Mumbai's Gateway of India and all the appreciation goes to the friendship between France and India. I just hope this is just the beginning and we soon get to see many more shows like this being hosted in the country.
Photo: Dior