Every day, there is a new beauty launch, with updates popping up on your social media feed or sliding in your emails. Here's a lowdown on a few tried-and-tested new launches, which are worth your attention, whether you are looking for additions in your beauty closet or planning to curate a hamper for your loved ones. Ahead, the best of the new launches lip care, colour correctors or eyes, you can't miss. 
1. The Ordinary Squalene Cleanser 
Undoubtedly Hyaluronic Acid 2% + B5 by the ordinary is the most recommended product for beginners, but the Squalene Cleanser is a gamechanger too. This is your answer to skin that feels squeaky clean and hydrated at the same time. Its balm-like formulation melts into oil when rubbed between the palms. This takes off traces of longest-staying mascara, kajal and matte lipsticks with absolute ease. It is suitable for all skin types, and of course, you reap maximum benefits if use makeup regularly.
2.Wearified Soft Focus buildable blush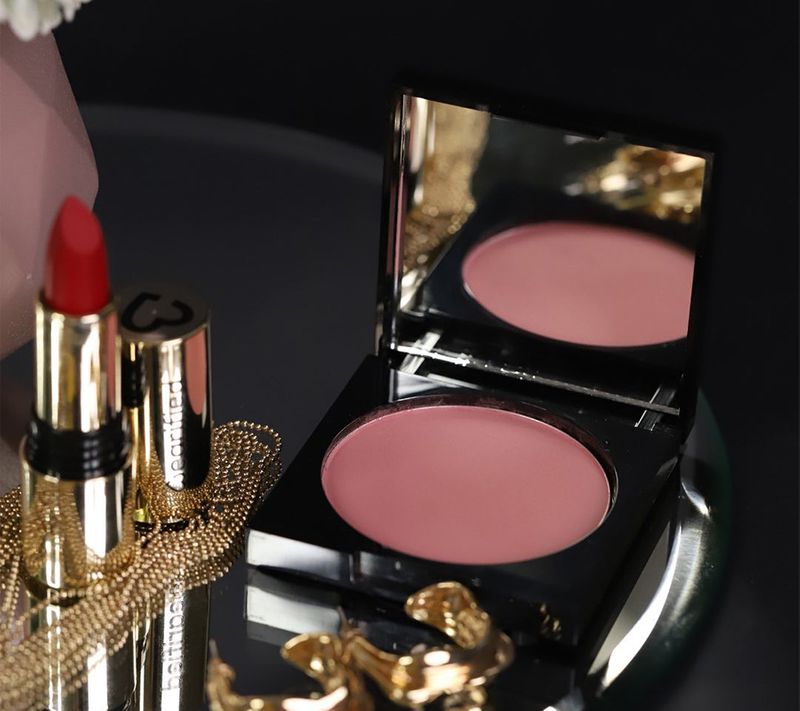 The latest offering by celebrated blogger Aanam Chashmawala's beauty brand 'Wearified' is the buildable blush in three beautiful shades of brownish pinks. It's a finely milled pigmented powder blush that adds colour to your cheeks with a swirl of a brush. The lightweight formula enriched with Hyaluronic acid and mango butter gives a velvety finish to all skin tones, from oily to dry. You can use it with a foundation for a sophisticated look or simply dab on your moisturised skin for a natural flush. 
3.Chambor Studio Pro – the eye shadow palette collection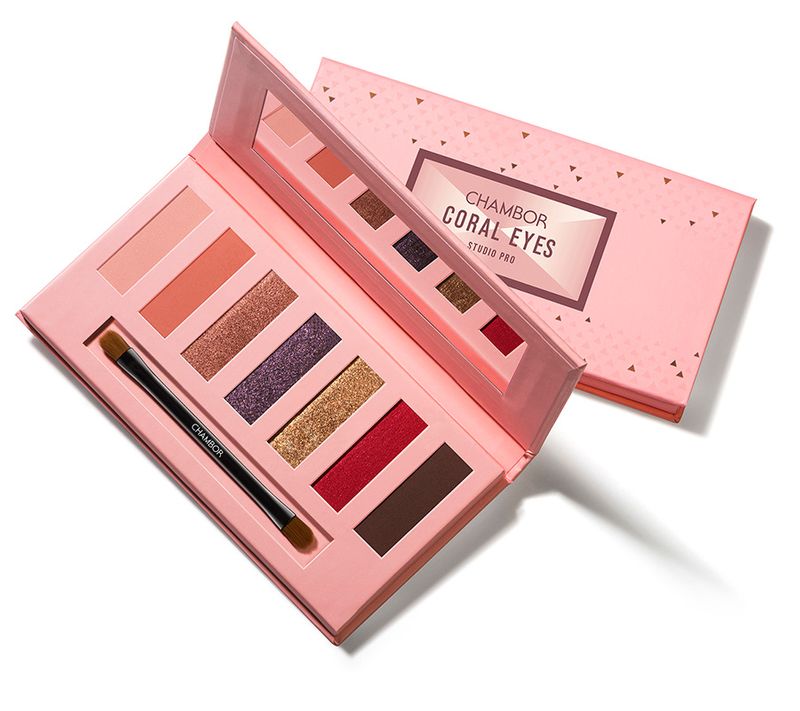 Chambor's latest collection of eyeshadow palettes is highly blendable and so easy to use that you will feel like a makeup pro when using it. Each palette compromises7 pigment-rich, velvety shades which are so compatible that you cannot create aesthetic blunders.  The four palettes offer twenty-eight shades in matte, pearl, and shimmery finishes to suit different looks and moods. But if you have to select one, go for Studio Pro Nude eyes, it has a bit of everything.
4.Nykaa 4-in-1 Quad eyeshadow palette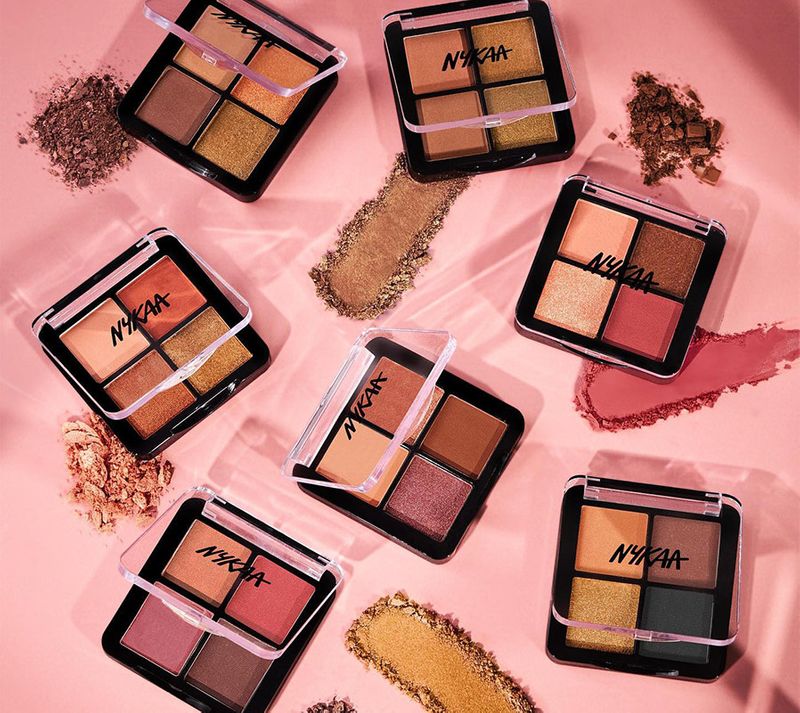 These bite-sized palettes cover all shades and are convenient to slide into your bag or office drawer. If you don't have an eyeshadow brush handy, this pigmented formula can be dabbed easily with fingers and blended with pro ease. 
5.Kay Beauty's HD Liquid colour correctors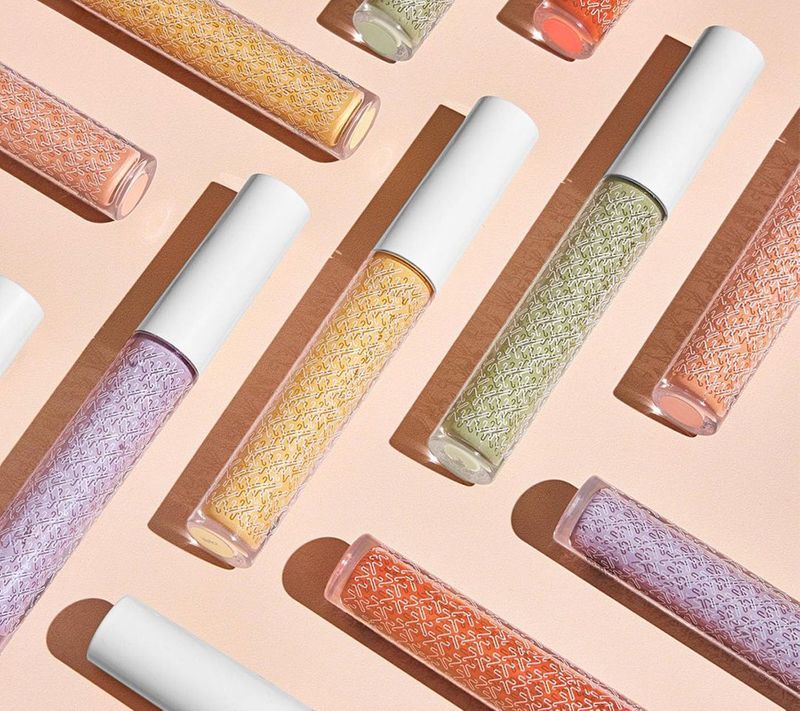 Now, this is not as easy as a swipe and go, but if you have been dealing with dark circles, uneven skin patches, or redness, then these 5 colour correctors could be the missing step in your makeup routine. Each shade neutralises the undertone and addresses the skin concern. Such as orange will cover the dark spots while yellow will brighten up the high points, Use Lavender to cover old bruise, or dull spots, while peach is best used to conceal dark circles. Depending on what's your pain point, keep one handy on your dressing table. 
6.Simply Nam's velvet microfiber makeup sponge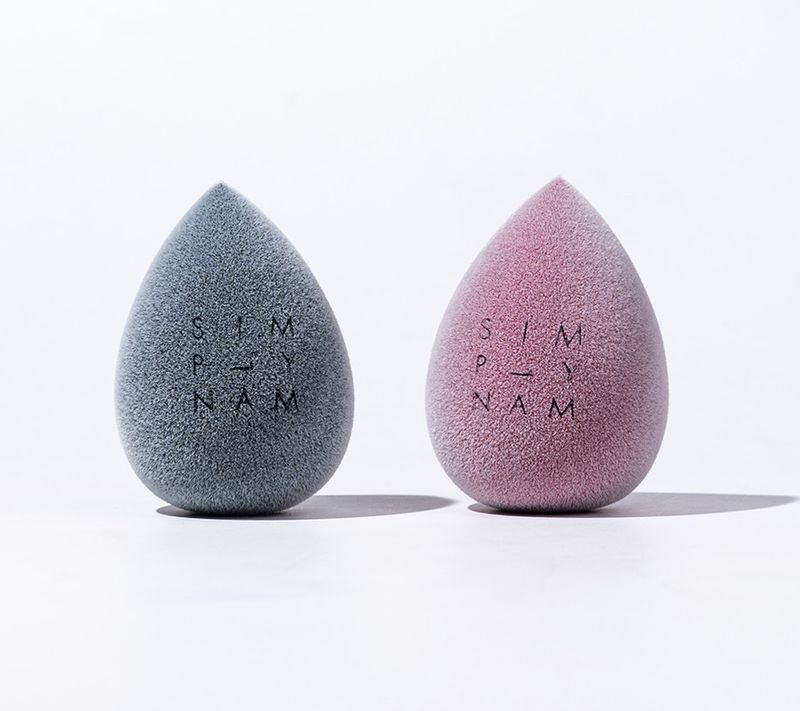 Makeup sponges come under the dubious category especially if you are looking for clean options. That's why Simply Nam velvet microfiber makeup sponge is a collector's item. It is vegan, eco-friendly, latex free and cruelty-free and gives a full coverage airbrush finish. According to makeup artist, Namrata Soni, the best way to use this blender is to use the top pointed flat angled corner for blending your under-eye makeup and the bottom side of the sponge is great for blush application and the sides are ideal for contouring.
7.Sugar Most Eligibur Correcting Primer 
It blurs pores, mattifies and colour corrects all your skin concerns instantly. Lightweight, non-oily, this pore-blurring hydrating formula has the goodness of natural ingredients like amla fruit extracts along with nourishing oils of jojoba, almond and olive to soothe, refresh and hydrate dull, sallow skin, keeping it fresh and smooth all day long. It's available in three colours to match your skin concerns.
8.Daughter Earth snowdust setting powder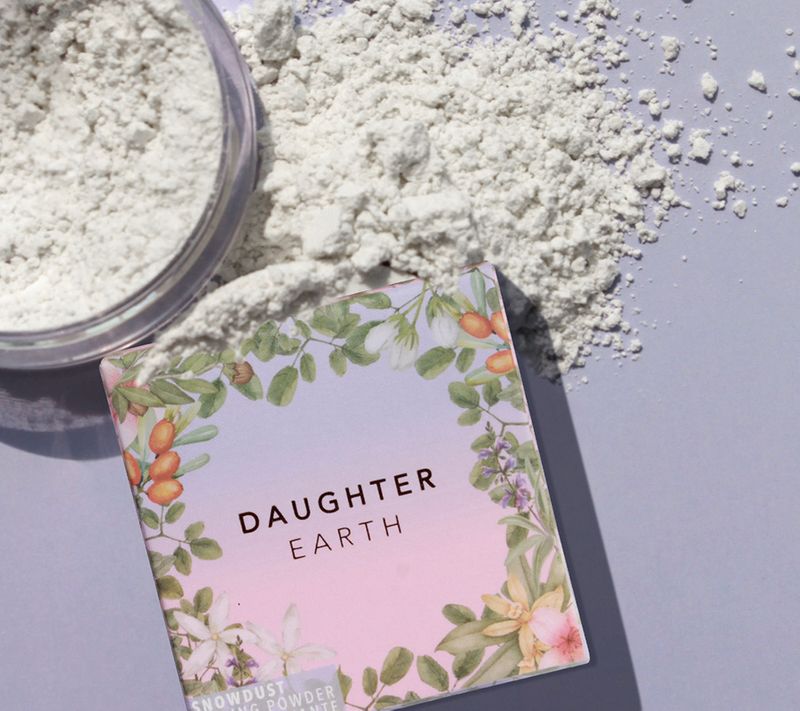 With powdered skincare ingredients, this setting powder protects your skin against dryness and softly mattifies, without masking your skin. This one powder works for all skin tones and types, use it for setting, baking or blurring imperfections. It has no talc, and can be used as the last step or the only step in your makeup routine. 
9.Colorbar Power Kiss vegan matte lip colour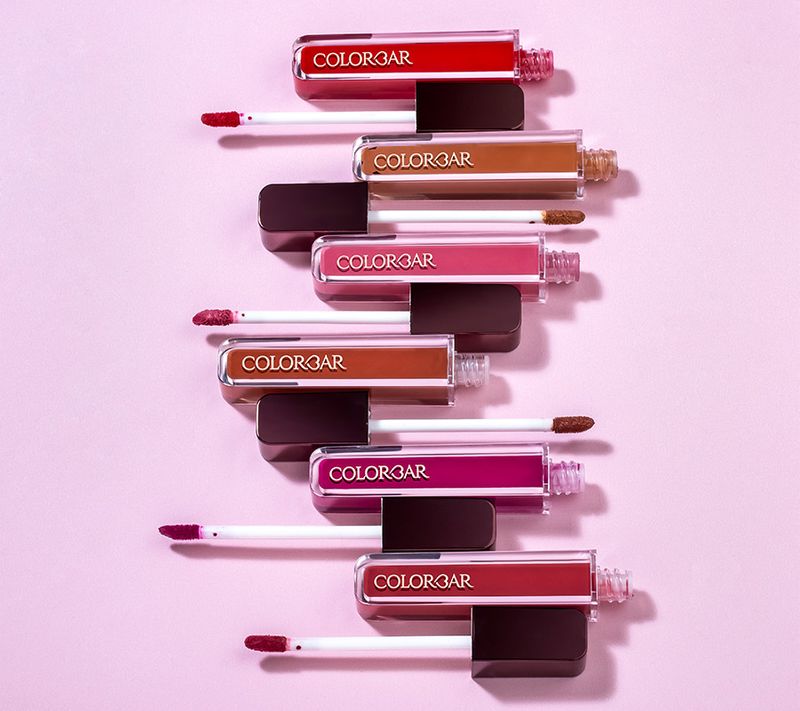 If you want to be spoilt for choice when it comes to shades, check out Colorbar's latest range called Power Kiss vegan matte lip colour. From the brightest pinks to palest nudes, and everything cheerful in between, the range of 18 shades is designed to give you lasting colour with one swipe. Vitamin E and Tea Tree Oil lend a nourishing touch to this lightweight, matte texture.
---
Photo: Shutterstock; Featured brands