Whoever said men cannot experiment with their hairstyles and end up sticking to the basics could not have been more wrong. Times have changed and men today are as conscious of their appearances and hairstyle as women. Today, the best hairstyles for men are looks that complement their whimsical choices and are the latest trends in the fashion industry. Why should a man lose brownie points in the style department when there are limitless possibilities and haircuts to choose from?
If you are someone who likes to play it safe or enjoys experimenting with new hairstyle trends, our easy guide will help you discover your inner calling. From the quintessential short and crew cuts to side buzz and more, our list of modern hair-cutting style ideas will leave you looking dashing. All you will need to do is take this guide to your salon and ask your dresser to replicate it.
Short crop haircut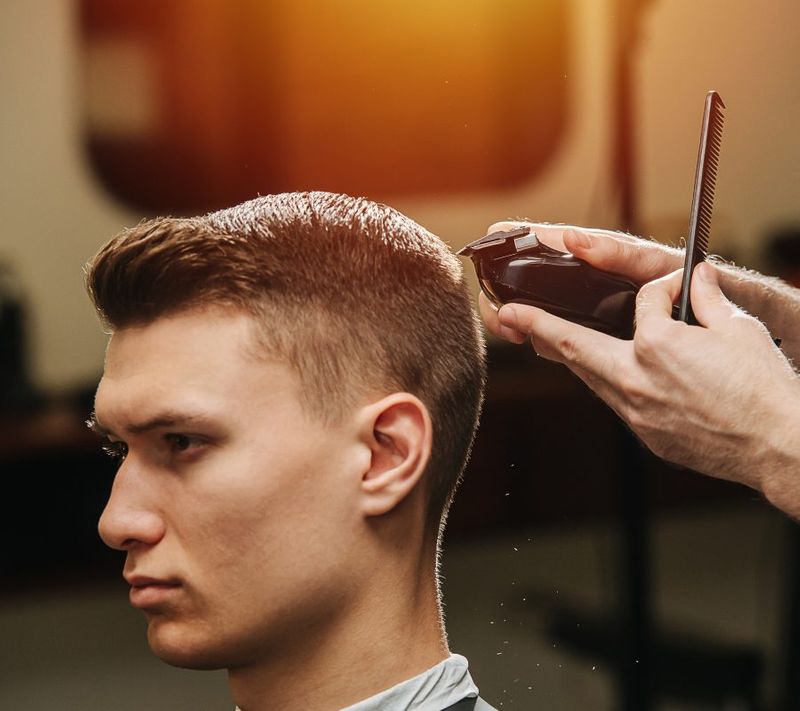 The most commonly chosen cutting style, men love the simple short look because it's a classic. Seldom can you go wrong with a short crop look, and it looks great for the modern professional man. This hairstyle is usually defined by short hair around the crown with a longer top and undercut. It exudes a sharp look and allows you the versatility to go as long or short as you want on the crown.
Crew cut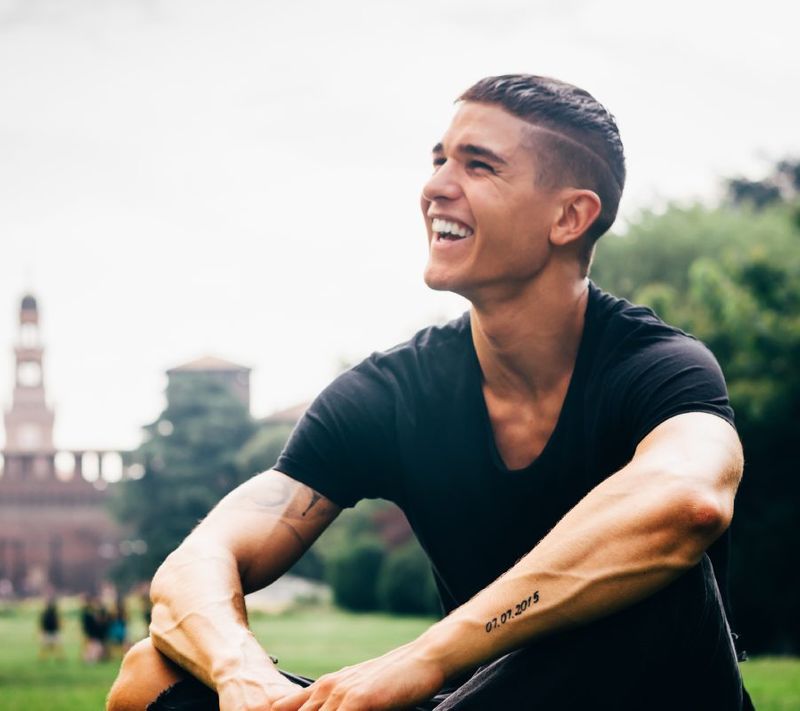 A strikingly classic choice, the crew cut is the best haircut for men who like to keep their hair short. This relatively simple tapered hairstyle is fondly, also known as the Ivy League cut, where the top of the crown is trimmed short while everything around is shorter. If you want a clean, stylish, and zero-maintenance look, the crew cut is for you.
Fade cut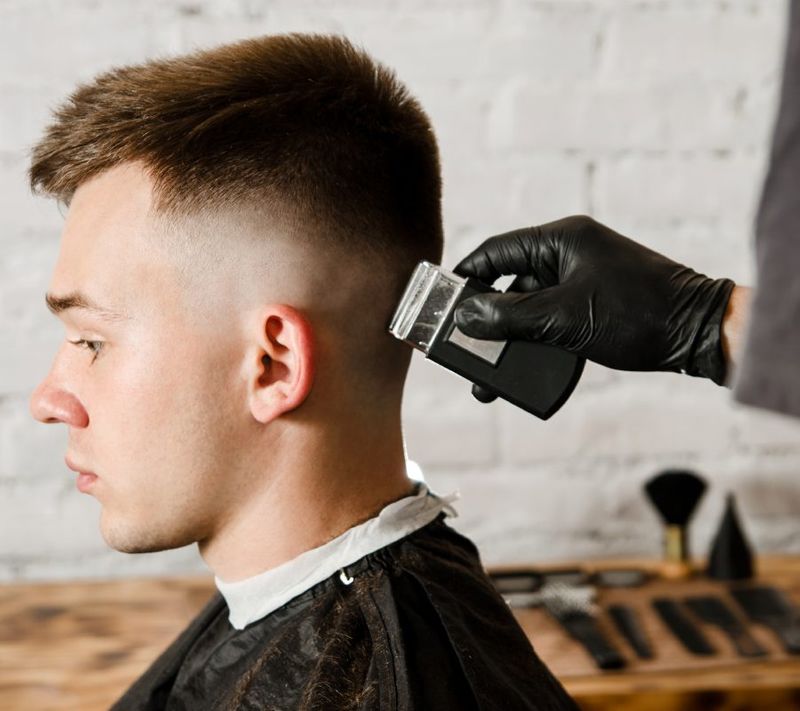 Fades are among the best haircut for men for the season. Keeping you cool in summer and chic in winter, this looks stunningly good on men with long diamond-shaped faces. Categorised in three main styles, a high, medium, and low fade, that can be styled to your personal preferences. While fades look easy, it is one of the new hairstyle trends for men that require professional finesse to perfect. It features long hair on the top for a sleek bounce and tapered sides that can go from short trim on the sides to a full-blown buzz on the nape of the neck.
Buzz cut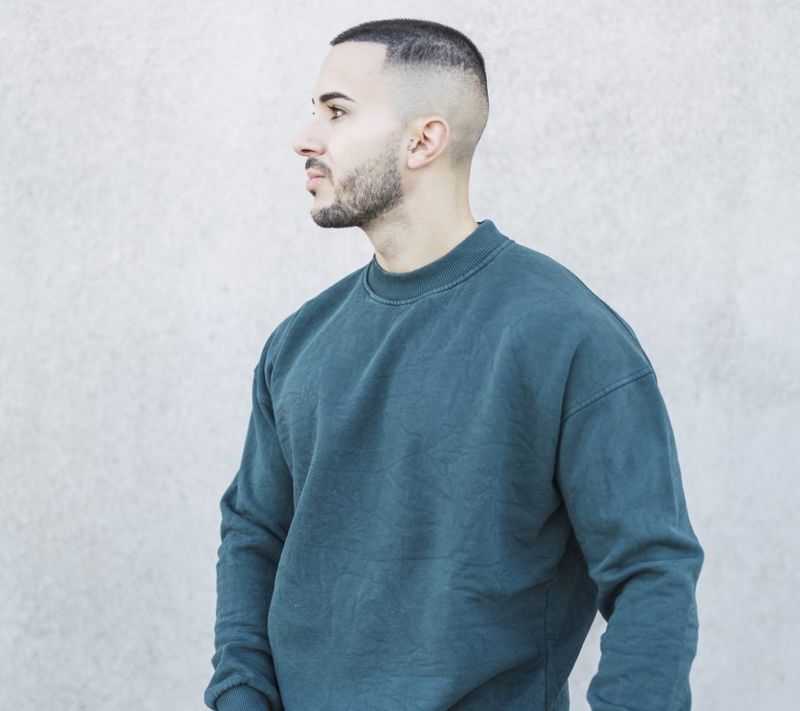 Buzz is not among the new hairstyles but what makes it stick around season after season is the effortless glam quotient it brings. If you have thick healthy hair, opt for an outgrown buzz instead of the traditional military buzz cut. You can flaunt this new hairstyle with any face shape and look your stunning best. A tip to follow with the buzz cut is to keep your hair evenly trimmed, even around the neck. With time you can grow out the cut and play with textures at the top, around the sides and neck.
Faux hawk cut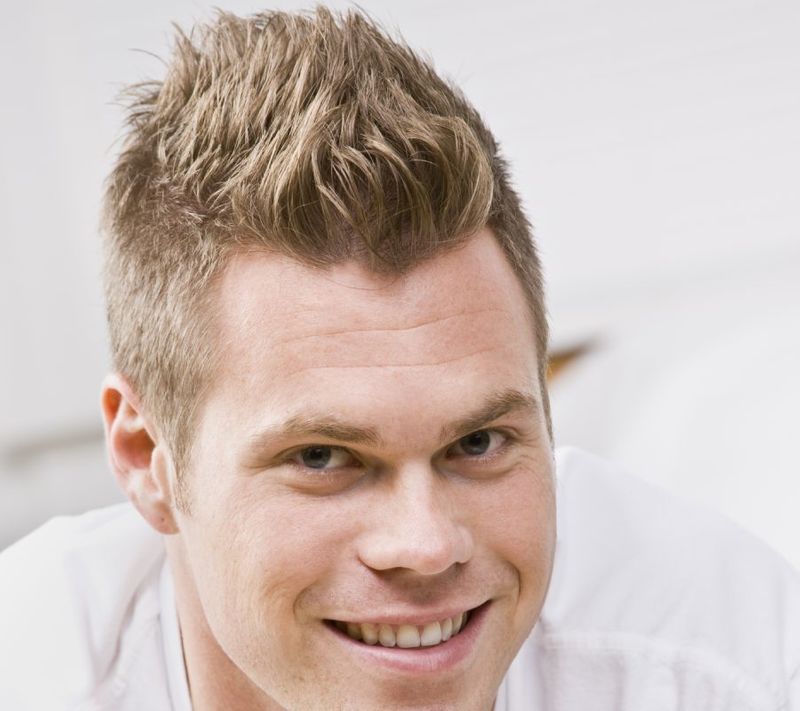 The faux hawk, also known as the swept-back pompadour, is the best hairstyle for men this season. A modern mohawk that will make you look youthful, but demands time and effort for everyday styling. Men with short or medium hair can choose from different layers when trying this new trendy cut. You can go for a hard side parting, sweep it back, taper the sides or prop it up with a gel to stand out from the crowd.
To complement your stylishly cool cut, grow a beard properly and maintain it regularly for unbridled sass.
Short quiff haircut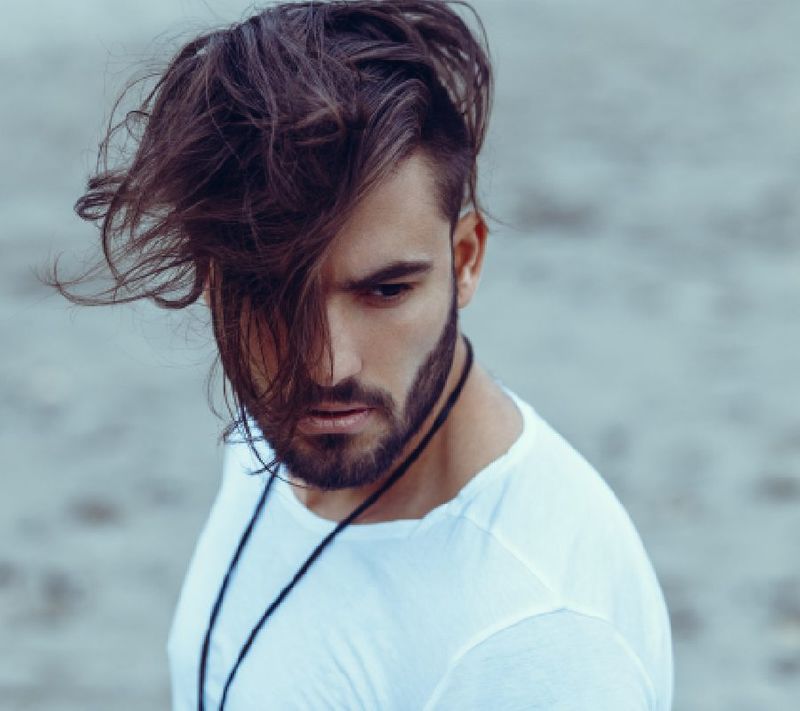 Quiffs belong to a decade-old hairstyle that is revamped to cater to the needs of the modern-day man. A new hairstyle, cutting the sides short and keeping the top long, will give you a classic short quiff. The best haircut for men who like to keep things looking messy and casual, the short quiff allows you to sweep the top sideways or as a voluminous top. You can try these hair care tips for healthy hair because there's no quiff where there's no hair.
Slicked back undercut
Undeniably one of the best hairstyles for men right now is the slicked-back undercut. Sexy, stylish, and suave the slicked-back hair-cutting style implies shaving off the sides and brushing the crown top to the back of the head. If you have wavy or textured hair, use a hair gel or setting spray to ensure you get the desired slicked-back look. Giving off a polished and refined vibe, it's quite popular among sportsmen, celebrities, and global influencers who like to elevate their look in style.
---
Photo: Instagram/Hrithik Roshan; Shutterstock