The coronavirus outbreak brought in a new way of life that is a far cry from what our lives used to be. With self-quarantine and social distancing guidelines governing our lives, COVID-19 has taught us important life lessons — from living in moderation and learning to be content on our own to prioritising self-care, health and personal wellness.
Many earthlings managed to embrace their circumstances and made the most of the lockdown situation by finding new ways to reinvent their lives. As you may have seen, people got back to reading, cooking, fitness and taking care of themselves. Of them, one thing that saw an unprecedented rise was the intrigue in skincare.
What led to the renewed interest in skincare?
Interestingly, data from the NPD Group, Inc, an American market research company, suggested that since the Coronavirus pandemic hit the US, between January and February 2020 beauty sales increased by three per cent with skincare surpassing make-up and fragrance. By the end of February 2020, Dollar Store and other chain stores in the US saw a four per cent rise in beauty sales, with a pointed 13 per cent hike in skincare products. This is natural, considering salons and all other beauty-related services had shut shop indeterminately across the world.
In India, too, the nationwide lockdown, led many people to take up beauty and skincare with a reenergised gusto, evident in the flurry of posts from both commoners and Bollywood celebs – be it Katrina Kaif sharing the secret to her glowing skin or Deepika Padukone letting us in on the benefits of using a face massage roller.
So, if you think that your skin could use some TLC, take cues from popular skin bloggers who are sharing their personal skincare regimes to the online Make-Your-Skin-Great-Again campaign (chill, we just made that up).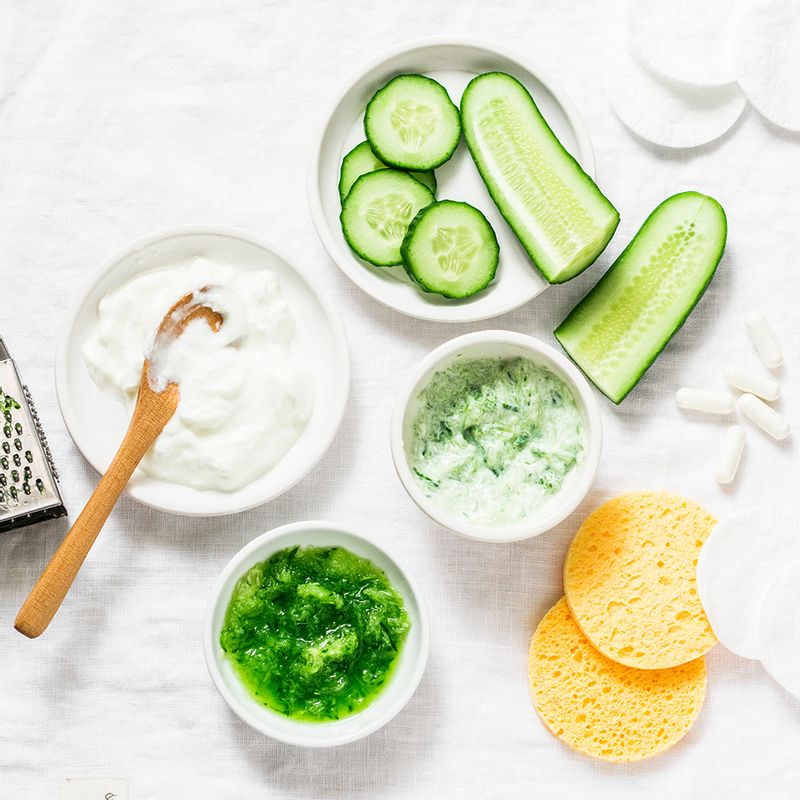 Popular fashion and lifestyle blogger Aanam Chashmawala says, "I think the commute between work/college, home and other commitments can really suck into our time, leaving little patience for trying something new. All this time at home comes as a great opportunity to start building a new skin regime. And you know what they say - it takes 21 days to form a habit! This might just be what you're looking for."
The paucity of essentials and no sight of our favourite parlour didi taught us important lessons during the lockdown. Chashmawala says you need not look further than your kitchen. "There are so many easily available ingredients in your pantry that are simply great for your skin. Turmeric, for example, has detoxifying properties, while tomato works wonders for pigmentated skin. Raw honey, too, works well for dry and patchy skin. And if you're not allergic to them, dairy products can be used as natural exfoliants," she elaborates.
Echoing this, beauty and lifestyle blogger, Gia Kashyap, shares, "This is a great time to take care of your skin because with work-from-home schedules, you can have a face pack on even if you're on a con-call meeting… unless it's a video chat, of course." Kashyap, too, opines that your pantry is a pandora's box when it comes to skincare essentials. Think homemade remedies such as watermelon juice, raw papaya, tea tree oil and yoghurt.
7 DIY face masks
 
Here are a few simple and au naturel DIY face packs to help you get that glow back in your skin:
Combine haldi, yoghurt and besan and use it as a face mask once a week. This has cooling effects on the skin and helps remove the tan.

Potato juice or grated potato mixed with honey can do magic and help reduce marks and pimples on your face.

If you have acne and have tea tree oil available at home, dip a cotton bud in it and apply it to the affected area. You should be able to see results in a day or two.

Watermelon juice and honey is a potent combination that takes care of uneven tan and helps cool your skin.

Take a handful of chopped tomato and apply it all over your face. Then, follow it up with some lime. This is a two-step radiance and pigmentation fix.

Mix turmeric with honey and milk to combine a paste and use it on your skin, especially elbows. It helps with skin dryness and dullness.

Apply a mix of oats, yoghurt and honey on your face and leave cucumber slices on your eyes for fresh-looking skin.
---
Photo: Shutterstock