Healthy and flawless skin takes time and requires dedication toward following routines, no matter how exhausted you are. While mornings fly by in a rush, come night you're too tired to give your skin the TLC it needs. A night skin care routine is important because it ensures external environmental aggressors are removed, allowing your pores to breathe and release natural sebum.
The key with skin care is it doesn't happen overnight. You will need to consistently spend about 30 minutes regularly, dedicated to giving the extra love your skin deserves. It can feel excessive when you're 25 years old, but in the blink of an eye when you hit those dirty 30s, fine lines and blemishes become a serious issue. Maintain a standard night-time skin care routine to delay ageing lines, dark circles, adult acne and pigmented patches.
There is a good reason we call our night-time rest 'beauty sleep'. Feeding your skin with vital minerals and moisturising lotions will lock in hydration and accelerate skin cell regeneration. In about four to six weeks, you will see a change in your skin. Not only will it feel more supple but have that 20-something glow every woman secretly desires.
5 skincare routine tips for the night: 
1. Remove your makeup
We cannot emphasise enough on the importance of having a night-time skin care routine. It does not matter how tired you are or how little makeup you had worn throughout the day. Take a clean ball of cotton, douse it in micellar water and clean your face. This ensures your face is free from any product build-up, dirt, dust and pollutants in the air. It reboots the overly exercised pores that can breathe through the night and generate natural sebum that brings a glow to the face. Removing makeup also increases the efficacy of products like retinol that aid in skin cell regeneration.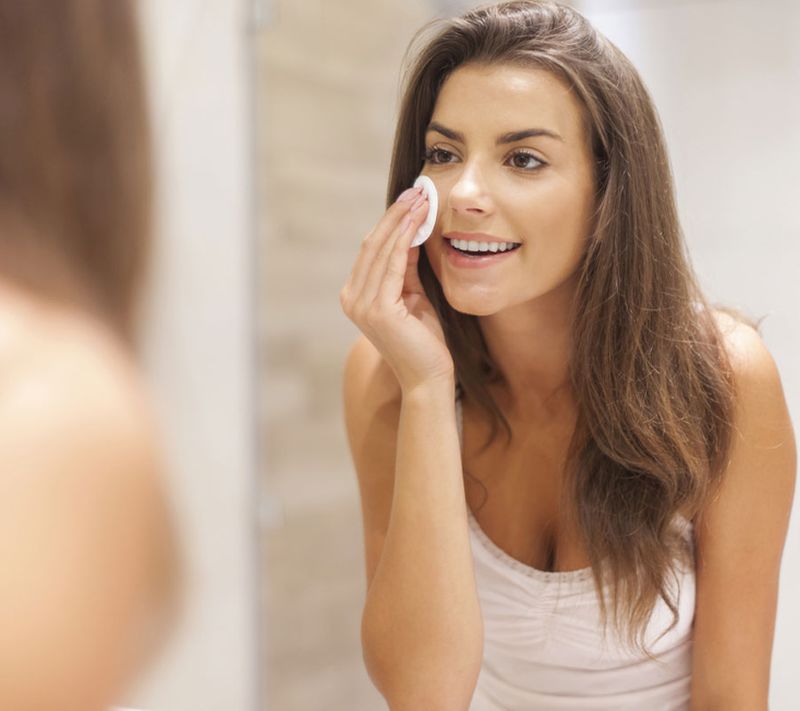 2. Double cleanse
Whether it is a summer or winter night skin care routine, cleansing is inevitable. Start with a water-based cleanser to remove free radical agents that sit on your face throughout the day. You can also use a gel-based cleanser with a balanced pH level to reduce skin inflammation and acne.
Brownie points if you double wash your skin with an oil-based cleanser. It leaves your skin feeling clean without stripping it of natural oils. Your night skin care routine will determine your glow the next morning. So, avoid using extremely hot or cold water when cleansing your skin, either will dry out the skin leaving it dull and lifeless.
On days you feel indulgent, try these refreshing green tea face packs for healthy glowing skin.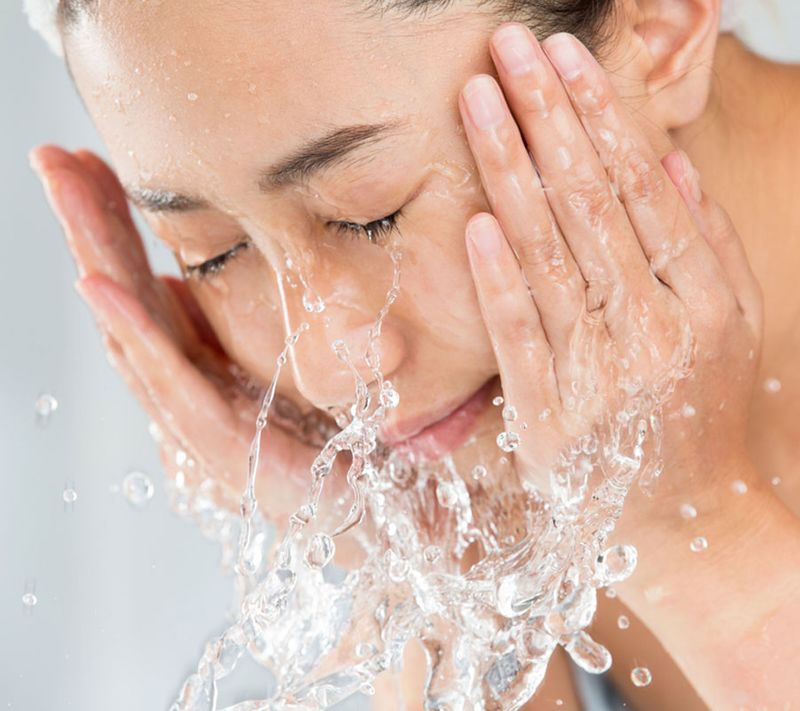 3. Use a toner
The unsung hero of your night-time skin care routine, toners play a pivotal role in balancing the skin's pH levels. Using it in your winter night skin care routine preps the skin to absorb the ingredients of products that follow. After cleansing the skin, gently pat the skin dry and use a coin-sized amount of toner on your face.
Toner infused with hyaluronic acid adds a layer of hydration to the skin. While a pore-refining toner with witch hazel, acerola cherry and niacinamide reduces dark spots and pigmented skin and controls the production of excess oil.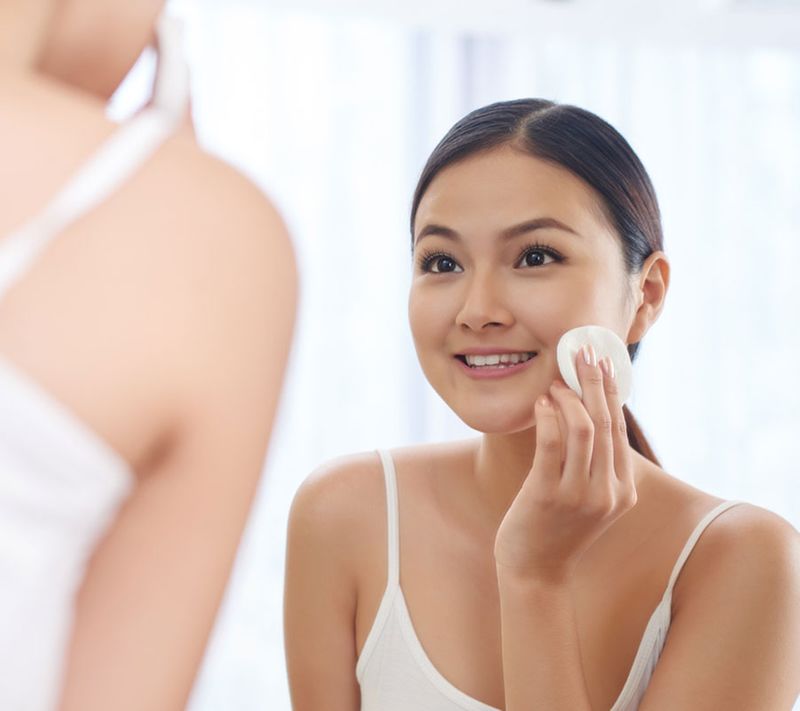 4. Use a good vitamin-C serum
The serum is an important part of any night-time skin care routine. After exposing your skin to natural elements and pollutants, it must be nourished before bed. A concentrated formula of vitamin C is potent and focuses on hydration and skin cell regeneration. If you have combination or sensitive skin, you can consult a dermatologist to customise the formula of your serum. Packed with antioxidants, Vitamin C serum works well on normal to dry skin.
Adding a serum to your night skin care routine will give you revolutionary results over time. Gently apply the serum using your fingers and massage it with a cold face roller to calm stressed skin.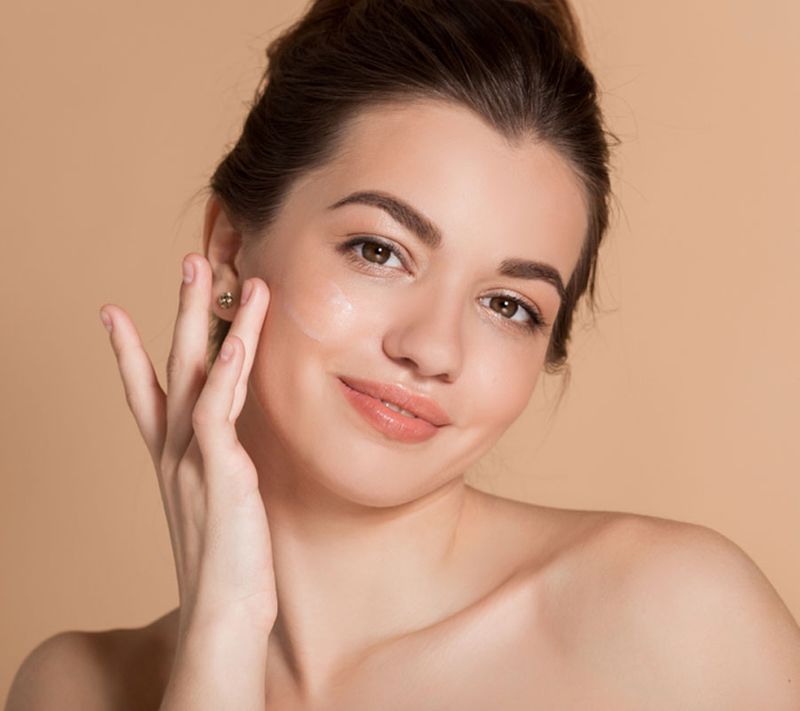 5. Cream for the face and eyes
A game-changing night skin care regime is the addition of a finishing cream. A loaded hydrating cream will lock in your efforts for the night as you enjoy your beauty sleep. A luminous thick creamy textured night cream will leave a glow that lasts till morning.
Eye creams are different from face creams because they focus solely on the extra-sensitive under-eye area. For skin that ages faster than other parts of the body, look for a formula with retinol, peptides and Vitamin K to combat saggy eye bags and wrinkles.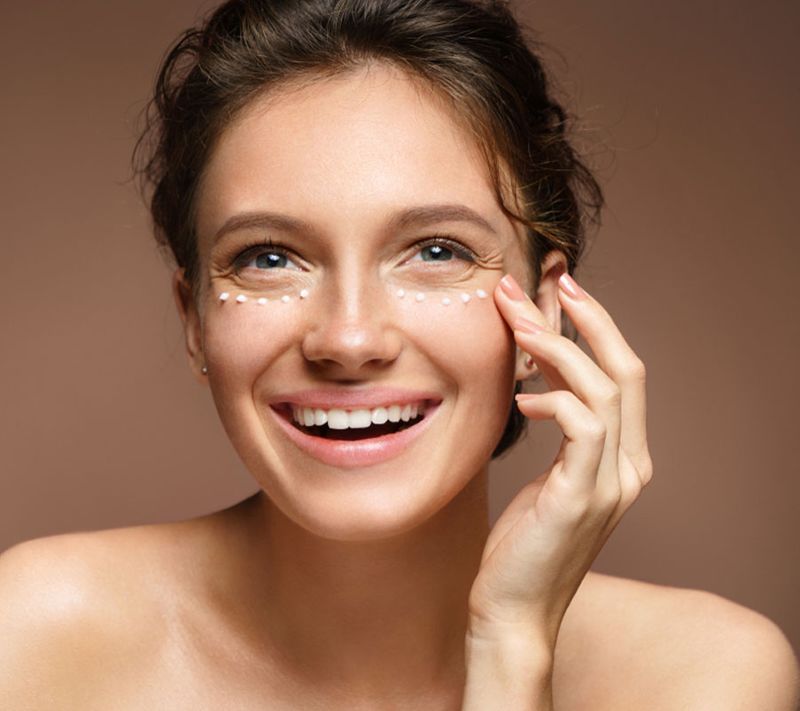 Our skin cells regenerate and self-repair when we snooze. This 5-step night-time skin care routine ensures your skin gets the required nutrients and TLC it needs to remain firm and supple. While taking care of yourself, follow these dos and don'ts for skin to ensure you have a fresh and healthy glow always. 
---
Photo: Shutterstock