Even though the peak of the pandemic's second wave seems to have passed, the news all around us is still disheartening. Amid stories of despair, we believe, it is important to read ones that instil hope and reinforce our faith in the human spirit. Here are some that left us feeling hopeful this week.
Ignore no more, online
We live in a day and age where our digital presence is as crucial as the analog one. But the perverse nature of humans has seeped into the digital world, hurling abuses and threats willy nilly. Taking a stance against cyber bullying is the #IgnoreNoMoreOnline initiative by popular Malini Agarwal. The popular blogger and social media maven has taken it upon herself to name and shame perpetrators of sexual abuse, threats and unsolicited advances, especially against women. She along with a band of do-gooders have filed police complaints through the IT cell. Agarwal's objective with this campaign is to build a safer and kinder social media experience for all. This is certainly something that we need to get behind!
Love knows no bounds
India Love Project, an Instagram page started by veteran journalists Samar Halarnkar, Priya Ramani and Niloufer Venkatraman shares a story every day. The page aims to spotlight couples who have come together, beyond barriers of race, caste, religion, geography and more. For some of them it was a smooth sailing for others it was not, but the one common thread that ties them all is that love perseveres. In a time when the country is suffering from conflict and strife, this page is a reminder that there is good in the world and the ruse of 'happily ever after' may actually be true.
An auto ambulance for all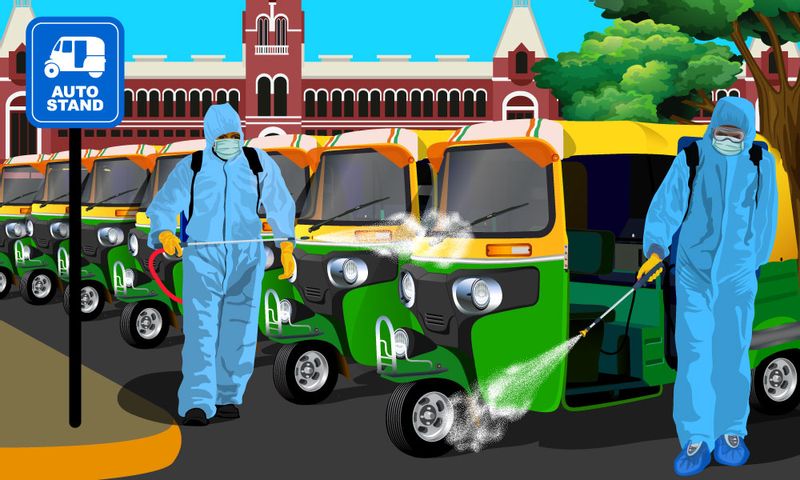 Karnataka's Kalaburgi recently became the first city in the state to deploy autorickshaw ambulances to ferry COVID patients in time to the hospital. Amid the growing number of cases and an acute shortage of ambulances in the city, these vehicles are ferrying infected patients free of cost. A fleet of five auto-rickshaws are available, of which three operate in the day and two, at night. And they are stationed outside the municipal commissioner's office in Kalaburgi. Snehal Lokhande, the municipal commissioner of Kalaburgi, told a leading news daily that while the city has 100 ambulances, most areas are accessible only via rickshaws. Now here's a noble initiative worth duplicating in other cities to help COVID-19 patients in getting to hospitals.
Colour for COVID
Colouring books for adults have been all the rage for the last few years. The activity is known to release stress and can be a handy tool in these difficult times. What if you could get yourself a colouring book designed by well-known artists while you make a contribution for COVID relief too? It is what prompted artist Teesta Bhandare to release the second edition of the Indian Artist Book of Colour. Contributing artists include Sameer Kulavoor, Shivangi Ladha, Farhad Hussain, Nidhi Agarwal, and many more. The proceeds from the sale of the book will be donated to Hemkunt Foundation, Martha Farrell Foundation and Salaam Baalak Trust. You can find the details on the artists' Instagram pages. 
 
---
Photo: Shutterstock