On February 14th, couples all over the world celebrate Valentine's Day in their own special way. Some people prefer to plan perfect dinner dates in restaurants, while others prefer to go on a weekend getaway to find their romantic haven. However, amidst our busy schedules, it can get difficult to take out quality time to show our partner that we care. As the season of love approaches, make sure to do something fun for your loved one. So, this Valentine's Day, transform your bedroom into a cozy place perfect for a date with some simple but innovative ways to redecorate your space. 
1. Rely on candles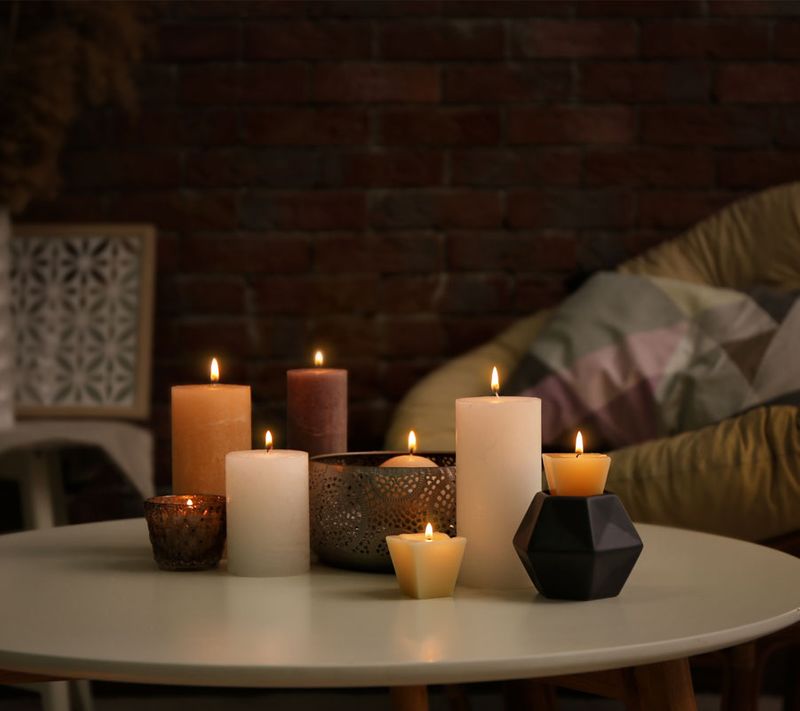 If you do not have dimmable lights in your room, simply use scented candles. You can set the tone right with this simple Valentine's day room decoration idea: place scented candles throughout your bedroom. It will undoubtedly make your bedroom more visually appealing, romantic, and smelling wonderful. Candles will also make the room warm and cozy, making it the ideal setting for a romantic Valentine's Day on a chilly night.
2. Decorate with flowers
Flowers are the one thing universally associated with Valentine's Day. However, choose something other than traditional red roses for Valentine decoration at home. Tiger lilies, carnations, daffodils, and orchids will add a surprising aesthetic and aromatic element and freshness to your home. Aside from choosing a unique bouquet of flowers, skip the typical flower vase and instead arrange the stems in containers. Tin pitchers, glass tumblers, and bowls filled with carefully arranged colourful blooms create an eye-catching display.
3. Set the bed right
The colour of your bedding is still as important as ever in determining the outcome of your romantic night. Opt for pearl, gold, or bronze coloured sheets as they are known to create a romantic atmosphere in your bed. Just stay away from usual colours like grey, yellow, and pink. Red, white, and green are some other prominent hues you can rely on for that special night.
4. Use fairy lights to create a mood
Using fairy lights is one of those trends that will never go out of style. Fairy lights create a distinct atmosphere that is neither too subtle nor too overpowering. They are extremely adaptable and can be used in a variety of settings. Want some Valentine's wall decoration ideas? Well, to add an element of surprise, battery-operated fairy lights can be arranged in the shape of a heart on a glass window, behind a sheer curtain. Fairy lights can also be used in empty glass jars and placed on tables. They will undoubtedly infuse romance into the overall atmosphere. The best part is that they come in a variety of colours. 
5. Lighting is important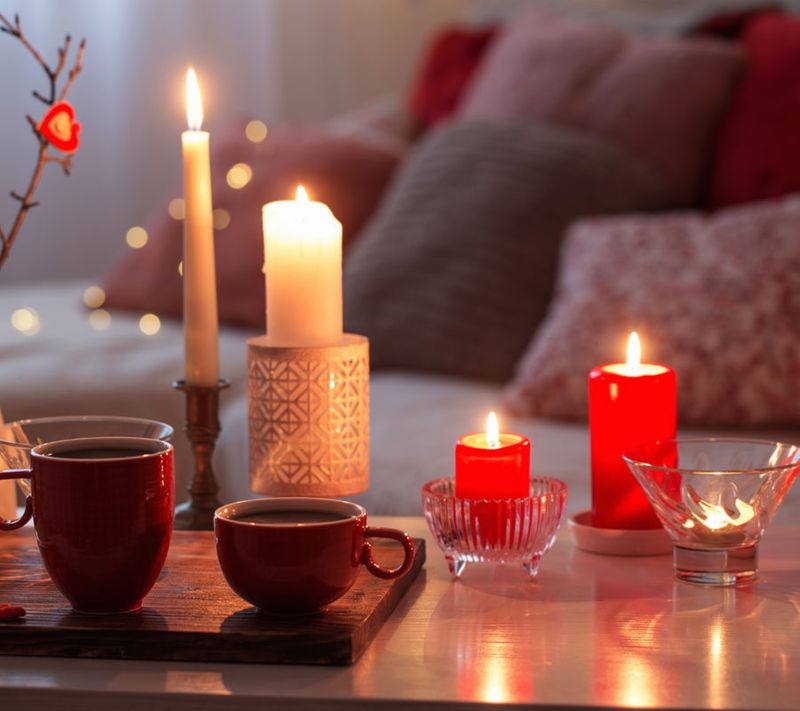 Lighting has a significant influence on a person's mood. Dimmed lighting is an excellent way to create a romantic mood in the room. You can also use app-based lights, which can be easily changed based on one's mood with the touch of a button.
That's all there is to it! Some Valentine's Day decorations for your home will make you and your partner feel oh-so-loved. Whether you're redecorating a large room or a smaller space that just needs some decorative elements, you'll be inspired by these ideas.
---
Photo: Shutterstock