As your social calendars fill up fast with house party invites, make sure your home bar is equipped with a handful of spirits and accessories to get the party swinging. And without much effort or investment!
Without further ado, we tell you all you need to know about setting up a home bar. And we promise, it's going to be one that raises the bar! 
How to get started with your home bar?  
You'd think you need fancy bar furniture to get started, but all you need is a table at home! This works perfectly if you're entertaining or otherwise. In case you're looking at a long-term solution, a narrow rectangular table or cabinet set up at one corner of the living room does the job. The single most important task is to stock up your home bar with must-have drinks. 
Gargi Kothari, Founder, Magic Cellars and Wine Sommelier believes, "Setting up a home bar is like curating a selection of must-haves and an interesting mix of new styles/types of alcohol according to one's preferences." These must-haves drinks could be your classic favourites, though Kothari encourages all to "explore different flavours, regions and styles of drinks, be it spirits, wines, beers or other craft beverages."    
What spirits should you stock up for your home bar?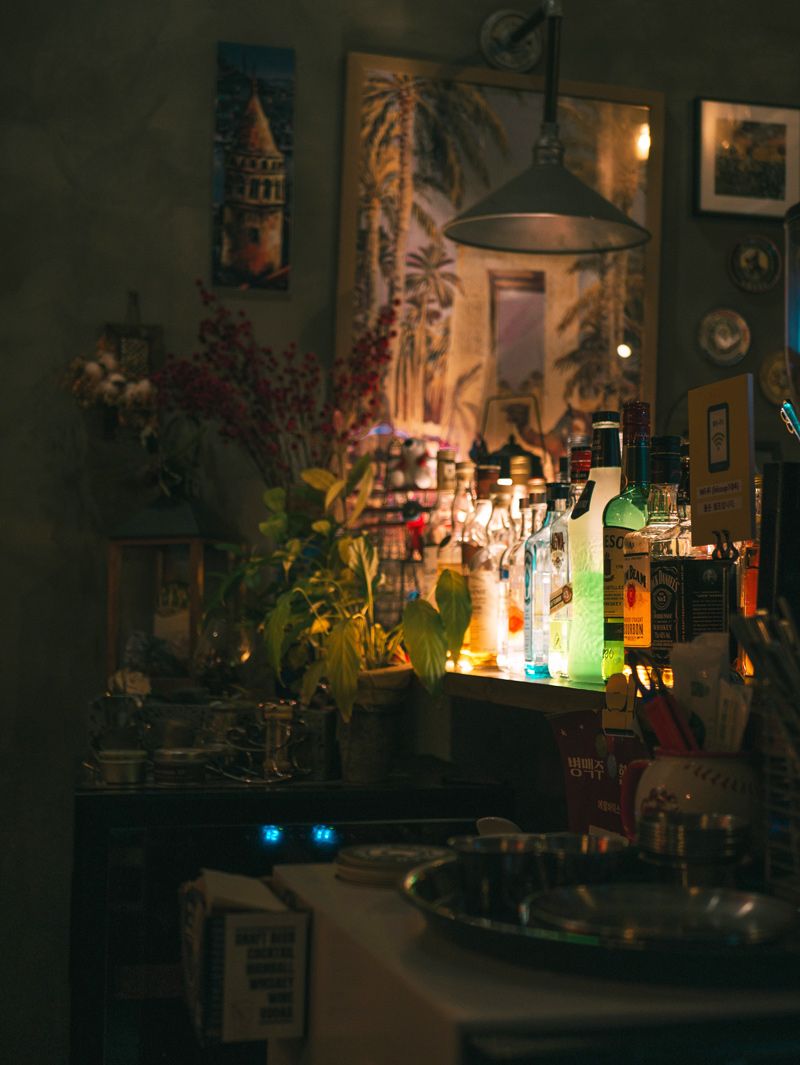 While you do need to consider the preferences of your guests when stocking for your home bar, certain spirits need to be checked off your list. Among these Old Monk is "mandatory", according to Nilesh Patel, Head of Beverage, Social, West Region: "Now the drinking culture has evolved and gin is the all-new favourite. 
Apart from this, whisky, vodka and a good bottle of wine are a must." Kothari adds mezcal, beer and low alcohol spirits to this list. As far as wine is concerned, she suggests party wines for casual parties as they are "simple, easy-to-drink and value-for-money." For occasions and celebrations her recommendation is Champagne or sparkling wine. 
"Appellation/regional wines that are of a particular designated quality and show complexity are good to pair with food. Such wines are good to open for occasions or simply because you feel like drinking them and sharing with friends and loved ones," she further adds.  
What mixers do you need? 
Where there are spirits, there have to be mixers.  Your basic list needs to include soda, tonic water, rum, Sprite and, of course, water. These would cover the usual suspects—gin tonic, rum and coke and vodka-sprite. 
For the not-so-usual suspects, you have to take into account the preferences of your guests. For instance, Roohi Oomerbhoy Jaikishan, Director, RR Oomerbhoy Pvt Ltd, who entertains on a fairly regular basis admits she's not a martini, mojito or cocktails person. "I love Aperol spritz and that's the only drink I know how to make." 
According to Patel, those who prefer only wine over spirits, white wine with sprite and red wine with coke works. He also thinks a punch is a great option for a house party. "The punch is actually a derivative of the Hindi word 'panch' which means five ingredients. You can do anything, for instance, from a virgin mojito, which is essentially lime, mint, sugar, soda. With white rum it becomes a mojito; if you add vodka it becomes a caipiroska." 
He also shares another favourite recipe—kanji—made by adding water and sugar to leftover fruit and allowing it to ferment. This can be spiced up with either vodka, gin and topped with fresh fruit. He suggests keeping a ladle near the punch bowl so that people can serve themselves and mingle. 
How many types of glasses do you need?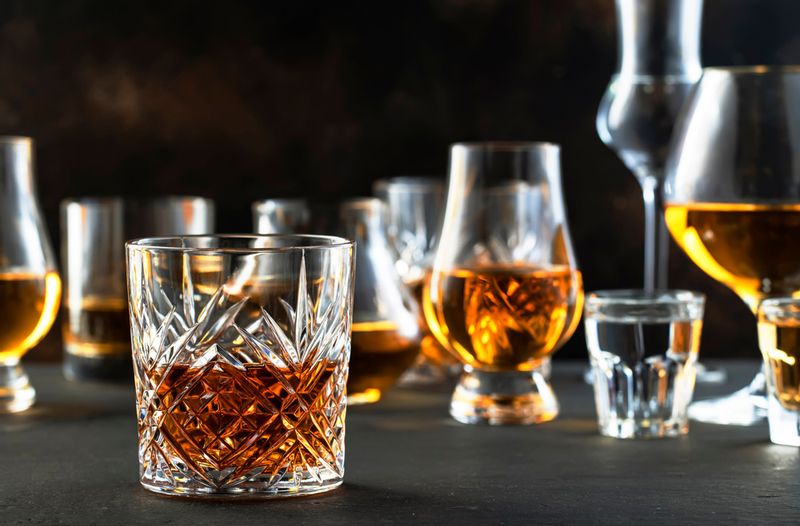 As far as glasses are concerned, there are two schools of thought. On the one hand, there's Patel, who believes that since the idea of a house party is to relax, having wine in non-wine glasses will do. "I think it's immaterial if they're beer or wine glasses. The main thing is to know you're your guests would prefer to drink." 
On the other hand, there are people like Jaikishan, who believes in a certain way of doing things. "The right glasses are imperative, especially for wine," she opines. If you too are a stickler for proprieties, you need an old-fashioned glass for whisky; a Tom Collins or high ball glass for gin, vodka or rum; an all-purpose wine glass for red and white wine; and a flute for Champagne. 
Similarly, for accessories, you can choose to keep it simple or go all out. A bar kit typically contains an opener, cocktail shaker, mixing glass, bar measure and bar spoons. (Bar kits cost anything between Rs. 3000 – Rs. 30,000) Kothari suggests adding a decanter, sparkling wine stopper, ice trays (for big cubes) and ice spheres (for cocktails) to this list to keep your party going without any hiccups.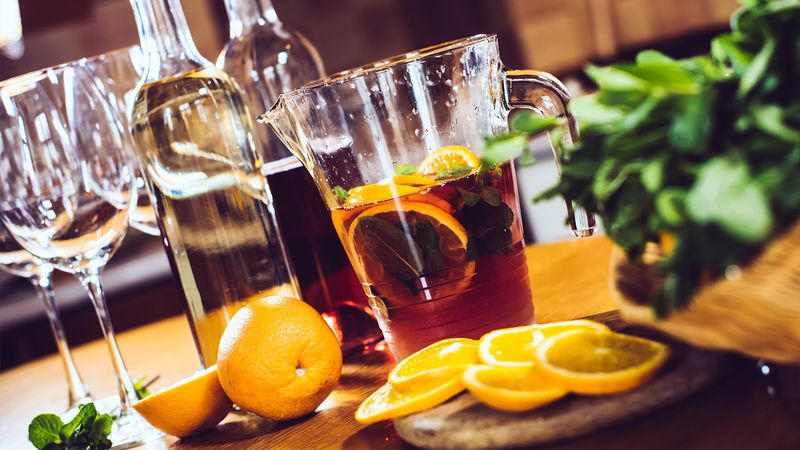 What bar nibbles to stock on? 
Choose your bar snacks depending on how formal or informal the party is. A basic bar menu should ideally feature finger foods such as canapés, salad sticks, wafers and nuts. For a fancier do, Jaikishan suggests, "Truffle wafers, Thai peanuts with curry flavours and an appetising cheeseboard are my definite requisites. Enjoy your party as much as your friends; don't stress about the evening." 
To take your next home party up a notch, take a cue from Patel, "The idea of a house party is for friends to spend time together. Keep it simple and spend more time with the people at home." Well, cheers to that! 
---
Photo: Shutterstock, Unsplash