Have you ever thought of mundane auto rickshaws, BEST buses, steel tiffin dabbas, regal peacocks, elephants and even monkeys juxtaposed in pop colours taking centre stage in your home? 
Well, if haven't moved on to brag-worthy, quirky décor that screams attention and includes a happy mash-up fused with pop colours, graphic prints and evocative art that is ethnic yet contemporary in approach, you are late to the home décor trends doing the rounds. 
Ethnic-chic being the current buzzword, if you love to add a dash of Indian-ness to your home with a contemporary twist on Indian elements—prints, motifs, symbols, artworks and colours—home and fashion designer Krsnaa Mehta, founder of India Circus—is one who nails desi-chic with élan in his design repertoire. 
Mehta's vision for this contemporary expression began when he was a design student in America and could never find anything appropriate to take back as gifts from India. This was the seed that led Mehta to channel his creative energy at his previous stints at Good Earth and Westside, later helped him set up his bountiful brand that is India Circus by Krsnaa Mehta. 
The maverick designer launched the home decor and fashion brand India Circus in 2013. His knack for understanding the evolving psyche of the modern Indian consumer, who wants to stay rooted to all that is Indian, but with a contemporary interpretation, has seen India Circus by Krsnaa Mehta evolve into a powerful design label that is ethnic inspired yet modern in the way it plays with colours and contrasts. The design language for the brand shifts from pop to sophisticated and is always transitional.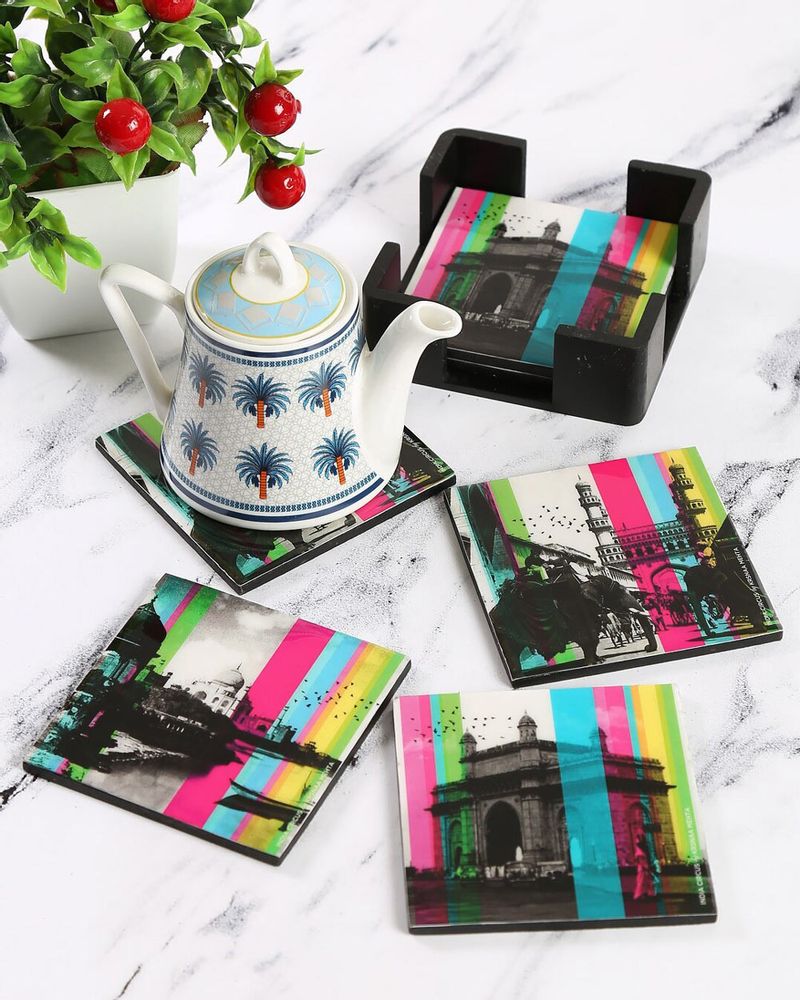 Quiz Mehta about how his designs are quirky yet translate into a balanced, refined aesthetic and he explains, "Our designs are trendy and fit in with modern style sensibilities across well-designed homes. For instance, cushions from India Circus by Krsnaa Mehta can team well with a white sofa in a house set in Geneva as well as with a brown sofa in a house in Nagpur. It is really how you mix and match." Mehta takes great pride that his brand is loved by a wide range of aficionados—young and old— who love his vision, design and products and are making them a part of their lives. 
What does India Circus by Krsnaa Mehta offer? 
Today, India Circus by Krsnaa Mehta (part of Godrej Interio) continues to stay ahead of the curve against its kitsch-driven competitors in the home décor segment with a unique strategy. India Circus has tied up with people and brands that ideally would've been competitors of the brand and has licensed their designs to brands such as Future Group, Bombay Dyeing and Clay Craft. 
"We've turned the whole thing over. If our competitors want to be inspired by us then, they might as well just use our ideas," is Mehta's pragmatic response. So, don't be surprised if your favourite bedsheet is actually an original India Circus by Krsnaa Mehta design! From all categories of home decor and dining to travel and home accessories to stationary and even fashion—Mehta has lent his quintessential twist to a wide range of products that appeal to a modern Indian. "There's a cushion cover for a homeowner, and a sling bag for a young traveller—all in signature India Circus style." 
A reason for India Circus's success, in Mehta's own words is, exposure: "Brand like ours play an interesting role as home decor accents—we are like accessories, a piece of jewellery that a woman adorns and not the outfit, allowing you the flexibility to keep changing. And that makes a huge difference." 
Talk about bestsellers and Mehta says, "Our cushion covers, and metal tumblers are something that have never let us down!" And while sustainability is not at the core of Mehta's business, being a fast fashion category, the Bamboo Serveware line that was launched in 2019 is one that is made from 'bamboo fibre' as an alternative to plastic or melamine tableware and is selling like hotcakes.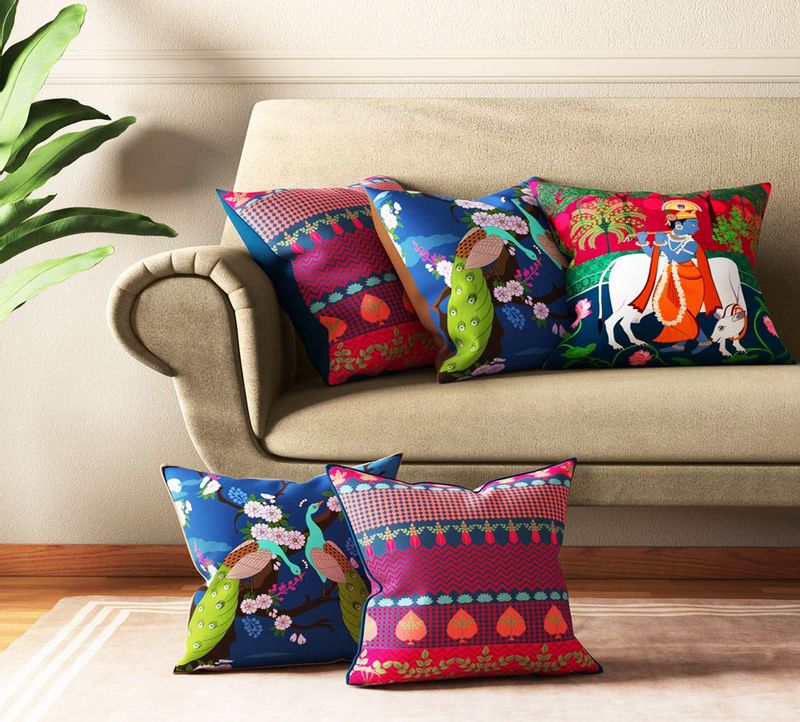 Home makeover rules  
If you want to give your home a quick update, Mehta lays down some ground rules that are not just foolproof but are also easy to keep in mind.
A home should reflect the personality of the owner. "I can't stand homes which are a copy of Italian, slick, modern template; a home should be a culmination of knick-knacks and memorabilia from your travels. The joy is in finding the right balance between design aesthetics and character.
The fact that white walls make your house look bigger is a serious misconception in India. "They make small spaces look even smaller! The impact of colours on a human psyche cannot be ignored; it is one of the reasons why our customers are happy when they visit our vibrant stores."
Experiment with walls textures, patterns, wallpapers and more to give your home a distinctive character.
Let there be light! Lighting is one of the most important factors when it comes to decorating your home. Stay away from white lights and ceiling halogens, instead incorporate lamps, either as a key feature or as an accent, to add the much-needed warmth to your humble abode. 
 
---
Photo: Facebook.com/India Circus