Your home is where you spend the majority of your time, so you want it to be comfortable and inviting. And as the saying goes by "home is where the heart is," most of us enjoy customising our homes to reflect our personal tastes and preferences. It goes without saying that many homeowners prefer to keep abreast of the latest developments in the world of interior design.
But how can you know which one is best for your home in light of the ever-changing trends? If you're moving into a new house and are looking for some decorating ideas, you might want to give these 2022 interior design trends a try.
As we step into 2022, we want our home to look as good as we expect this year to turn out to be. Every new season, by definition, is full of hope and the promise of new beginnings. From the growing importance of sustainable materials to elegant features and a celebration of individuality and originality, our 2022 interior design trend list will give you a curated look that will help usher your home with amazing flair.
1. Interior colour design trends in 2022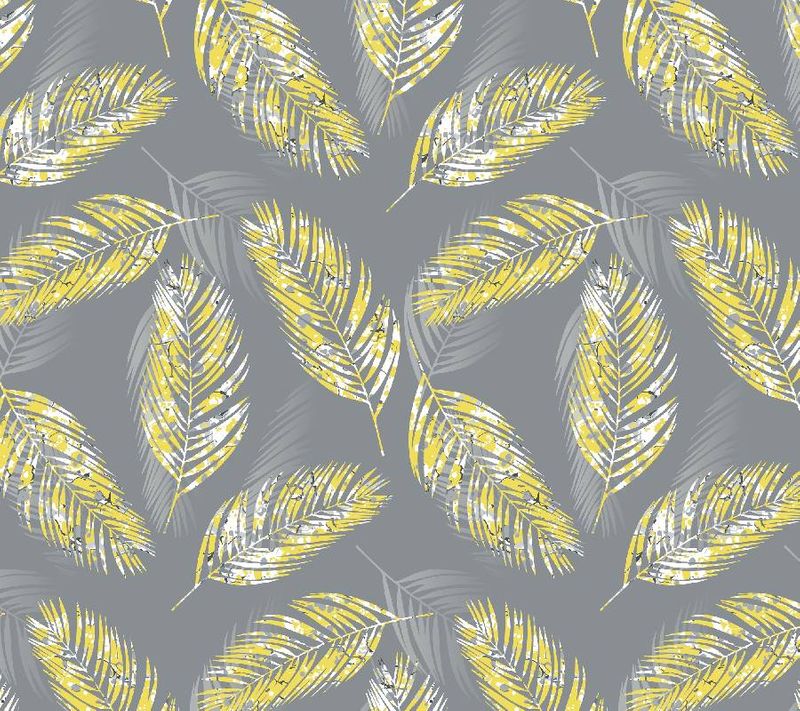 1. Develop a green thumb
2022 is the year of green supremacy, with a lush forest of verdant hues bringing nature's healing properties within. As digital lifestyles become more demanding, home retreats need a more connection to raw materials, tactile touches, and caring, living hues.
2. Add a hint of green
Create a haven of tranquillity with subdued green infusions that assist to relax our minds and add comfort to decluttered spaces. Naturally positive and joyous, gentle, organic hues foster creativity and self-expression with a modern touch. It's always enjoyable to give your living space a spring refresh with green living room ideas.
3. Blue horizons
Transformative colours inspired from sea to sky infinities breathe new life into rooms by being airy and fresh. Blues encourage tranquillity and are especially beneficial in relaxation settings such as bedrooms and blue bathrooms. With such a wide variety of hues to pick from, blue can strike a variety of chords. Electric blues infuse walls with intensity, while colder tones provide an industrial vibe.
4. Naturally occurring neutrals
The colour trend for 2022 and probably beyond will be soothing neutrals. Stress levels are at an all-time high, and the last thing most people want to come home to is a house painted in a colour that can significantly increase anxiety and stress. After a long day of unpleasant news and work, you're probably looking forward to returning home to clean, light hues and tones; think blues and greens.
2. Add some shapes. 
Make a bold statement. Geometric forms are an excellent method to make a visually appealing impression in your décor.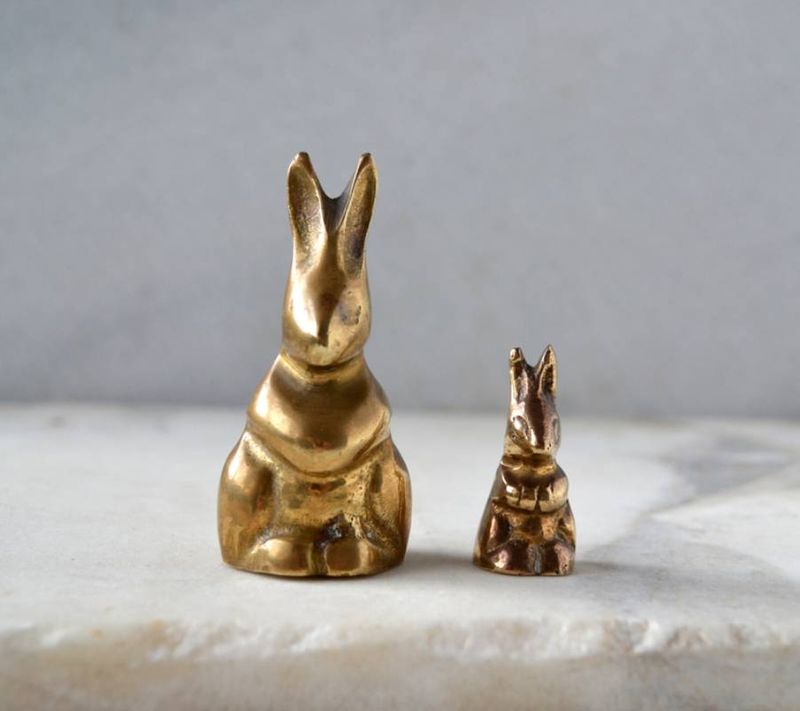 When your home's layout is in need of an update but you have a limited budget and even less time, you've come to the correct spot. Your entire place may seem fresh, on-trend but ageless, and sophisticated with something as easy as an accent wall, coloured light bulb, or new throw cushion.      
The appearance and feel can change based on the colour and size of the objects you choose. When making style statements with neutral tones or on a small scale, the impression may be refined and balanced; when done in vibrant colours and large-scale designs, the effect can be whimsical and eye-catching. The beauty of adopting these elements to characterize your room is that there are so many various ways to go—both in design and furnishings prints altogether.
3. It's time to bring nature inside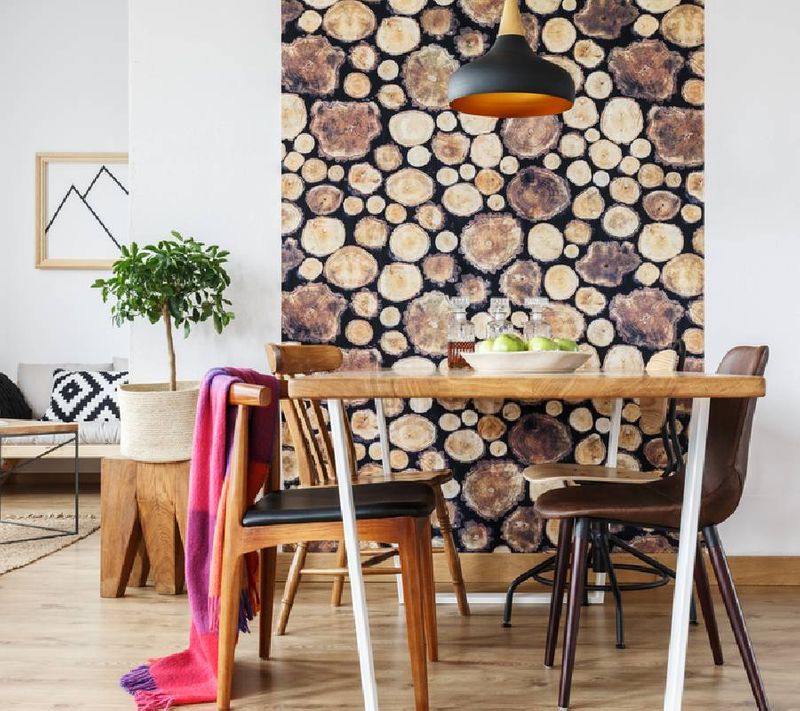 Since the pandemic has limited our capacity to roam and enjoy the things we value, why not bring a memory of a beloved vacation spot into your home design trends? Something like gorgeous wallpaper that is inspired by your favourite vacation. Additional forest colours, as well as green and mossy, are expected to be utilized in conjunction with natural wood hues, stone with noticeable dried reeds, floral bloom, and leaf designs.
What's not to love about a houseplant? You can always count on them to add a dash of verdant greenery to any space. And for those leaning toward an urban jungle aesthetic, plants can make living indoors feel like a delightful sojourn at an exotic locale—no luggage or travel required. But with so many different varieties to enjoy, choosing a houseplant to represent all your hopes and dreams for the new year might feel a bit daunting
4. Let's personalise our work desks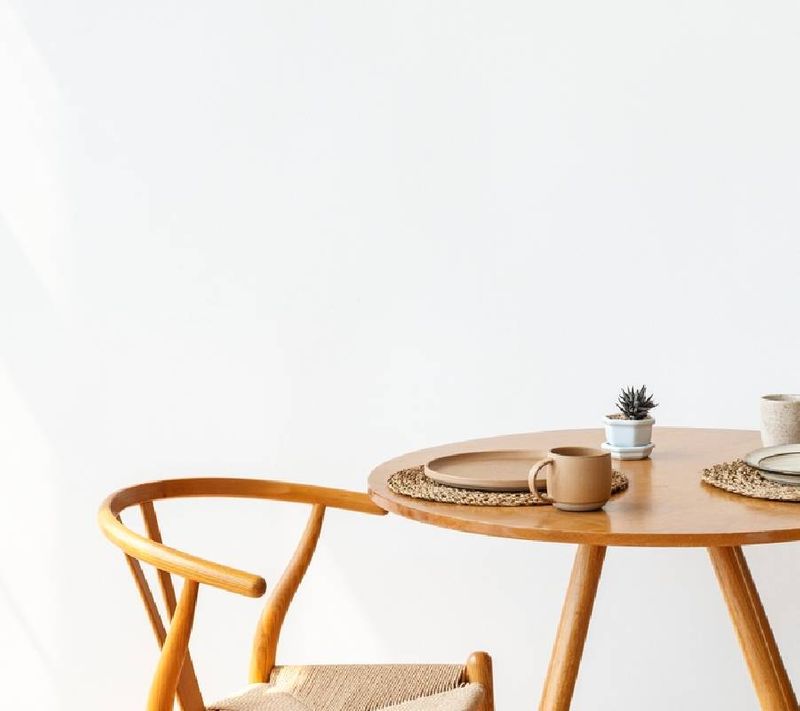 To be at home for so long and unable to interact or engage with others has forced most of us to find alternative methods to express ourselves. One of the latest interior design trends to personalize the working area is the creation of a Zoom nook, a peaceful space where you can conduct video chats that are also tastefully dressed and arranged to show people a little bit of your personality. Most people's houses have this tiny nook decorated in their favourite colours, with elegant artwork, posters, or statement items on the backdrop. Many people go so far as to make their work to be shown in the backdrop.
5. Sustainability is the key
Sustainable living isn't any more a far-fetched notion or an impulse; it has become an intentional lifestyle choice for many homes seeking to be more energy efficient. Aside from energy efficiency and social responsibility, a sustainable house is also financially effective, providing its residents with a unique feeling of comfort.
The most important method to create a sustainable house is to make good use of natural light. When renting, purchasing, or building a home, it is critical to select appropriate window systems. Large windows are good energy-saving elements in most regions, with the exception of particularly hard winters.
Opting for LED light system and energy-efficient electrical devices can help you save on energy costs. An excellent insulation system can assist you in maintaining a consistent home temperature throughout the year.
6. Multifunctional  spaces    
Home designs are introducing more multi-functional rooms into their floor plans in the age of open-plan houses and mobile technological gadgets.
Kitchen islands serve as both a dining room and a workplace. Guest bedrooms can double up as office spaces. Some smaller homes need you to mix room functioning due to limited space. From shifting furniture to demolishing walls, these design hacks can help you use your space to its fullest potential in a way that merges purpose style.
7. Trending kitchen design in 2022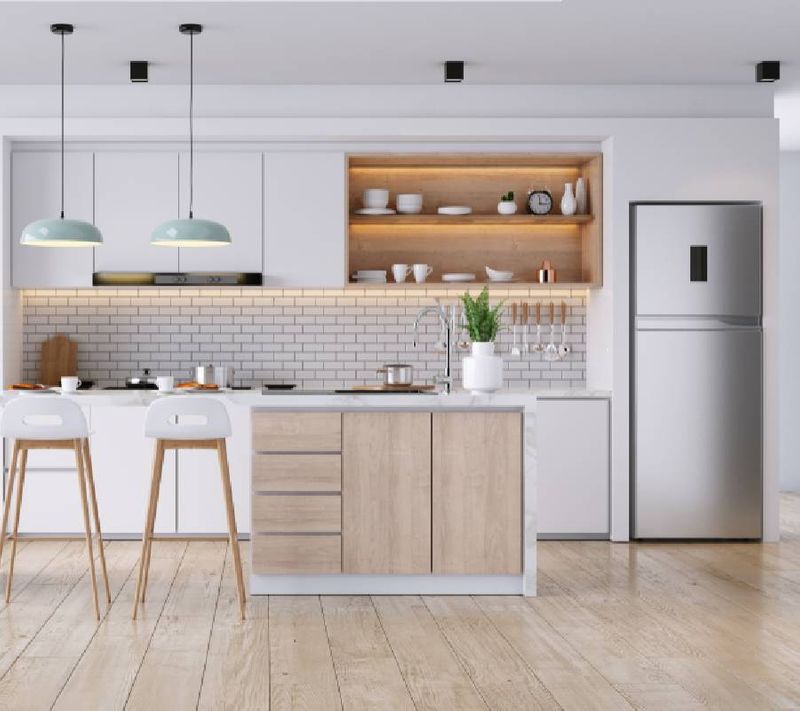 The variety of options accessible for kitchen and dining spaces are practically unlimited, guaranteeing there is something to satisfy everybody. Some ideas to pep up your kitchen:
Although a tile kitchen is not a new style, there will be a shift away from matte textures and toward glossy textures. A glossy tile is not only easy to clean, but it also emits light throughout the room, creating stunning effects regardless of colour.

Incorporating antique or vintage elements and furniture into a kitchen to create a warm, lived-in feel is also going to see a surge. Antique objects add character to a room because they are timeless, constructed to last, and are typically affordable to buy at a garage sale or online such as Freedom Tree as they have lovely vintage pieces.

General kitchen light fixtures should be recessed in the ceiling with no obstructing objects in their radius, such as a fan or overhead storage. If you don't have a false ceiling, utilise wall-mounted light fixtures to ensure that the light is distributed evenly across the space.
---
Photo: Shutterstock