In 2022, Bharat Floorings & Tiles (BFT) hit 100 years and decided to mark the milestone with year-long centennial celebrations. It brought many exciting things for the brand including a centenary tile range; a digital campaign titled '100 years, 100 stories'; an interesting panel discussion on new design frontiers; a travelling exhibition that drew attention to the brand's past, present, and future through archival finds; and more.
The latest celebration is the launch of a capsule collection of floor tiles in collaboration with Sarah Sham, principal designer-founder of Essajees Atelier. Titled 'Angle Eye', this new range is inspired by the evil eye symbol and aims to promote good energy in addition to stylish designs. 
Celebrating its 100th anniversary, BFT, whose tiles can be seen inside iconic buildings across India — including Mumbai's Prince of Wales Museum and Chhatrapati Shivaji Maharaj Terminus — is on a mission to keep its legacy alive. At the same time, the company wants to explore the plethora of exciting possibilities that the future holds for the brand. 
Zee Zest catches up with Firdaus Variava, Vice Chairman of Bharat Floorings & Tiles, to understand their strategy for staying relevant over the years and his approach to visibility and technology for leading the brand into the future. 
1. What are the key reasons that BFT has managed to successfully run for over 100 years?
The company has always been tied closely to the history of India. The start of the company was during the freedom movement and then various products were introduced along the way. One of the reasons the company has stayed alive is because of its response to the circumstances that India finds itself in.
The company introduced terrazzo tiles in the 1930s, which was in response to the Art Deco movement. Back in the 1960s, we started making factory tiles in response to industrialisation.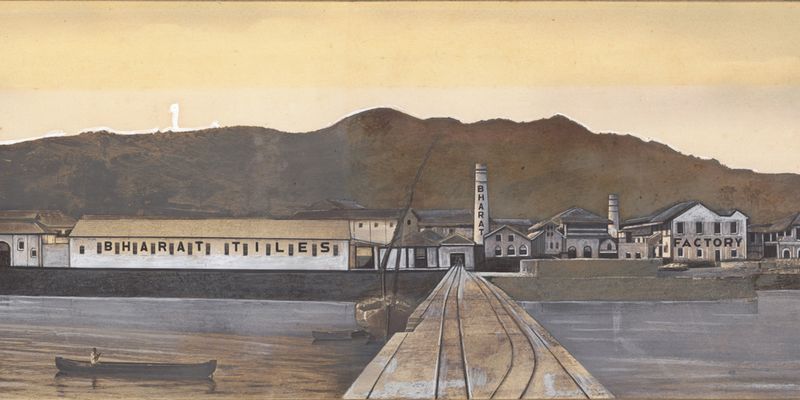 2. How has the customer base evolved over the years? Have you noticed a shift?
If you look at how we operate today, it's come full circle. When we started, people would build their own houses or would have people who'd do that for them. And they'd look for good quality materials themselves, materials that would last. And that's where we are again today. Dealing directly with individuals – owners of homes, restaurants, etc. – and not builders.
Over the years, mass housing has taken over, and homes aren't being built with individuals in mind. There's uniformity – not bland – but a very plain, simple design. But, today, we're noticing a whole shift back to individualism, where people are looking at us to help them showcase their individual tastes through their homes. And so, our brand has again come up in relevance because we cater to that audience.
The next thing is also about disposable income. When we started the company, we catered to people who were slightly more well-to-do. These people were building their own homes and had the money to spend on a premium product. Now also, if you see, the same principle applies where it's slightly more upmarket. The brand is catering to the upmarket audience, who has a taste for something unique and unusual.  
3. Are people looking for more India-inspired designs
Yes. We have learned that earlier everybody was looking at the West and wanted to see what was working there. But now they want their own designs, which are India-based and indigenous. Today, there's that whole pride factor, which is coming back to the country. People want to buy Indian [products], featuring traditional motifs and themes. And that's great. 
4. What are the design trends that are currently inspiring BFT?
Art Deco is making a comeback, and that's inspiring us at BFT. Even though it's an international design sensibility, Art Deco has a very strong nationalistic connotation to it. It was imported into the country and then embraced with great enthusiasm in our unique way in different parts of India.
We're seeing a lot of interest in terrazzo, which is a very Art Deco material. Also, in terrazzo, the kind of Art Deco usage in our country is very cheerful and colourful. It's unlike how any Western country would use Art Deco. So that's how we find our terrazzos [ideas and inspiration] and everything is evolving. 
5. From a craft perspective, what is the difference between machine-made and handcrafted tiles?
If you're producing a tile on a machine, the machine must run for a certain number of hours and the lot size is huge. There's hardly any room for customisation. A single run could typically produce 10,000 square feet of a particular tile, and then you can switch over to another design.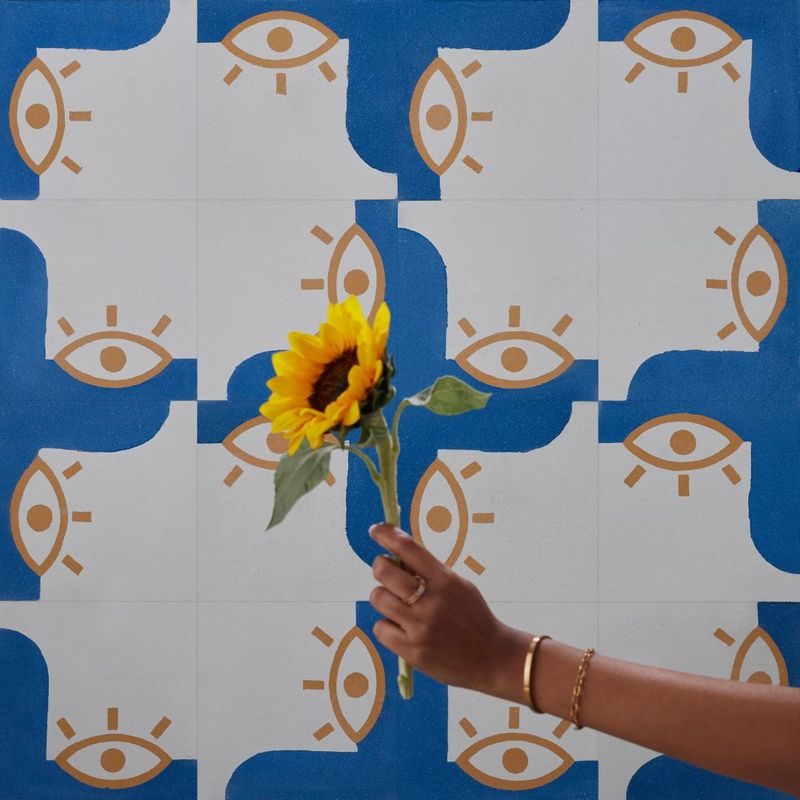 Otherwise, it is not economical. Whereas the process followed in making handcrafted tiles is done in smaller batch sizes. Right from 200 to 300 square feet to 10,000 square feet, anything is possible, and you can get whatever size you want. Plus, the disadvantage of machine-made tiles is that they are all the same. But in the handcrafted batch, there will be slight variations from tile to tile or batch to batch.
6. What are the latest innovations at BFT that look promising?
For us, everything is craft-driven, and we aim to marry that with modern technology. For instance, the terrazzo, in the old days, was made using cement. And cement typically takes 10 days to set, and then you must polish it. Whereas the new version that we're introducing sets in just a day. So, using modern technology helps speed up the process, but the handmade nature of the installation is still there. 
Similarly, we use something called micro cement, which is a 2mm layer of cement that can be laid on top of existing floors. Time is a challenge for many customers today, and we're addressing that concern with modern technology and innovation.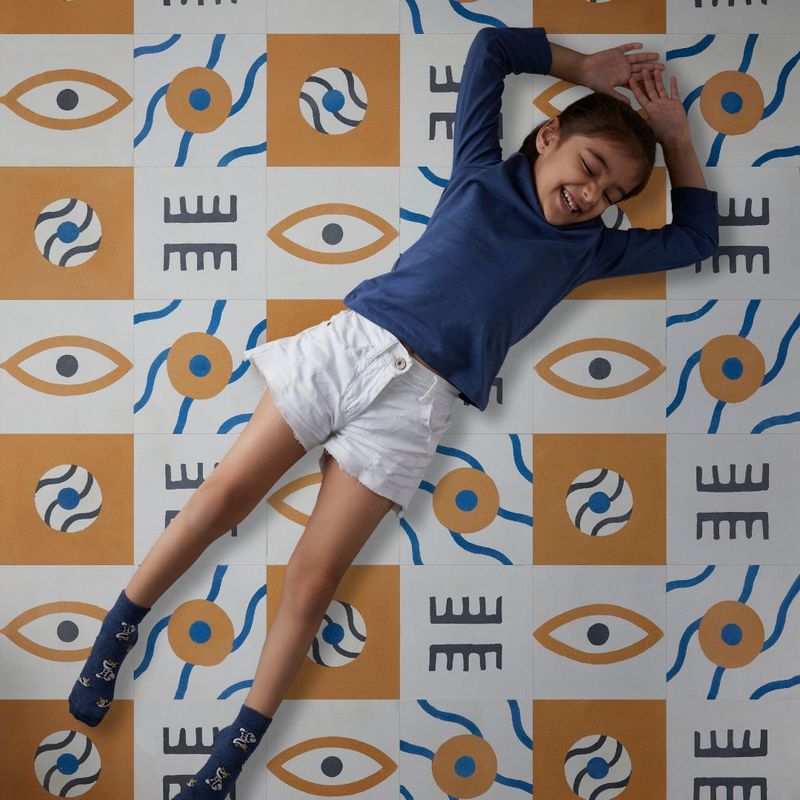 7. Where do you see BFT in the next five years?  
Five years down the line, the brand you will see will be much larger in terms of operations, and how we market our products. We will be in a lot more places, nationally and internationally, courtesy of our speedy manufacturing process. When you have modern products, which are speedier, then you can also increase the size of the footprint that the brand can occupy. Design, however, will remain at the forefront. The price of our products is not a bottleneck, but the time taken to produce it is one, and we aim to address it. 
---
Photo: Bharat Floorings & Tiles