The sanctuary of your dreams is a home where you can nestle your happiness and achievements - an oasis of safety and comfort that you can return to. Putting up a home with passion and creativity says a lot about a person's personality, aspirations, and sense of style. For Indian shuttle and two-time Olympic champion PV Sindhu, the memories of the homes she's lived in are recollections of the time spent with family, along with her incredible professional milestones. And her abode built on an idyllic hill in Hyderabad offers a stunning view of the city she grew up in.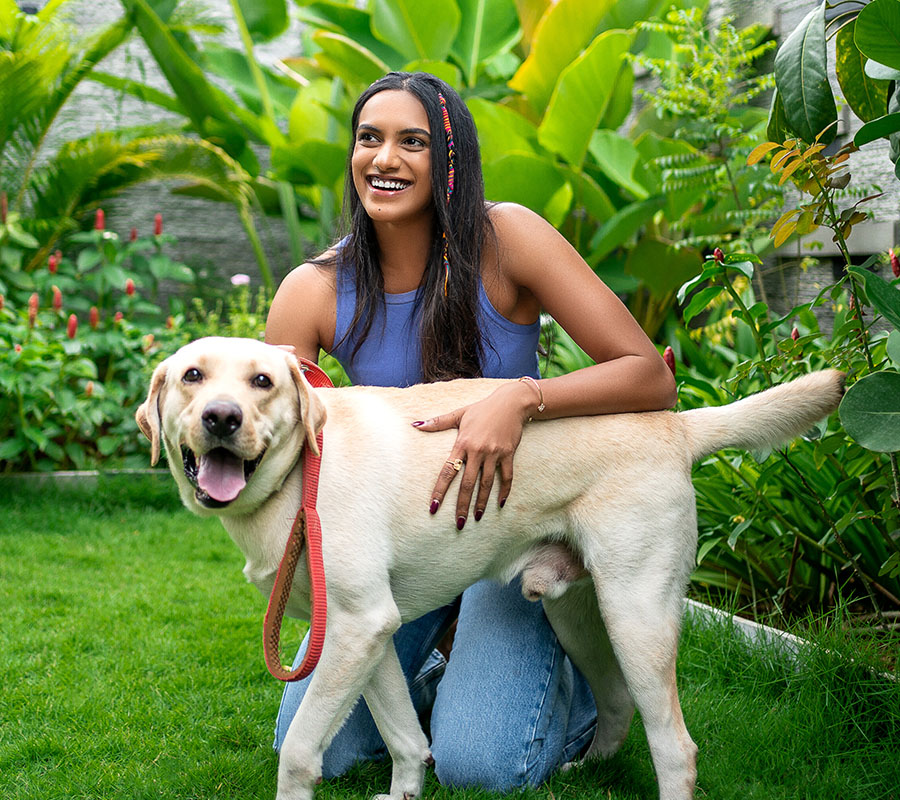 With Asian Paints' sixth instalment, 'Asian Paints Where The Heart Is,' take a look inside Sindhu's new home.
Inside the hilltop abode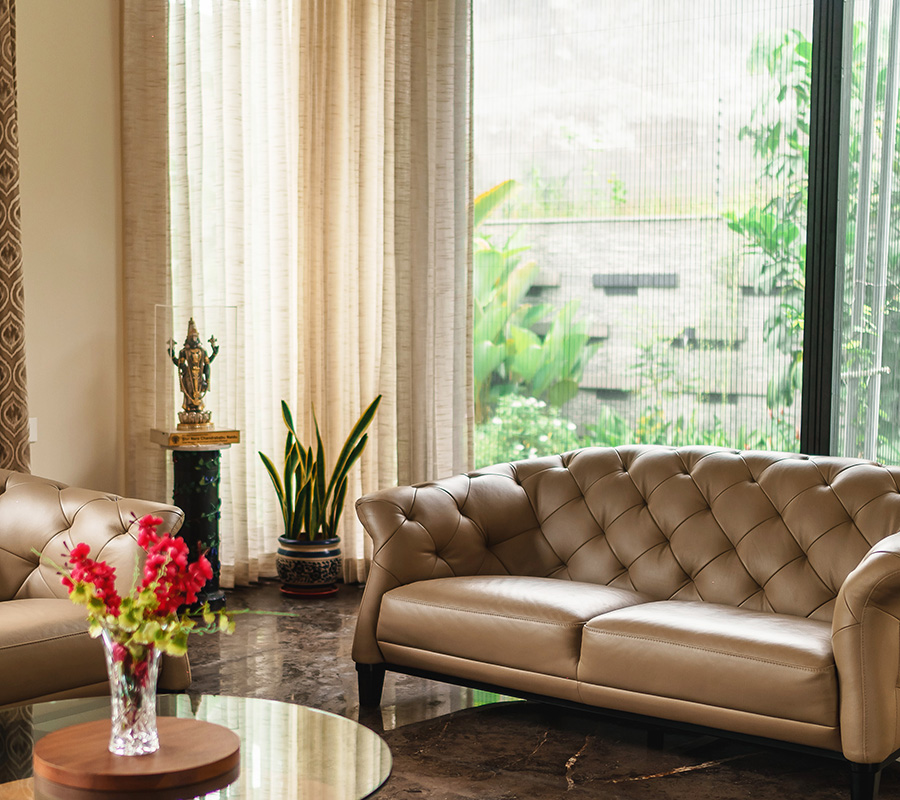 A Padma Bhushan and Padma Shri awardee, Sindhu, who has also been conferred with the nation's highest sports honours, the Arjuna Award and the Khel Ratna, likes to be surrounded with her loved ones when she is off the court. Like PV Sindhu's game, her home is sharp, focused, and a classic blend of minimalistic layouts with bold accents. The bright, clutter-free space is filled with sunlight, lush greenery, subtle embellishments, and rich memories of the sports star. Featuring neutral décor, the subtle colours and textures of her furnishings highlight the understated luxury of her home.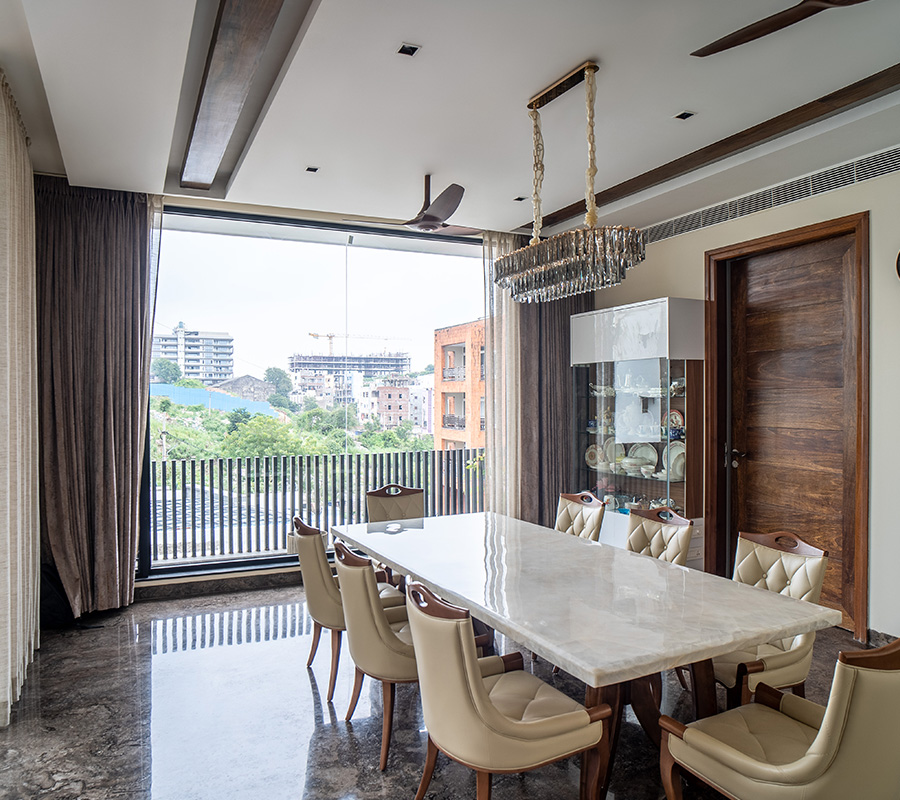 Spanning across three storeys, there is an abundance of space and clean lines throughout the house. The first two floors are occupied by the family and the third-floor houses a home theatre and a terrace garden. Featuring spacious rooms anchored in lush greens, the dining area boasts an elegant marble-top table and a statement chandelier. In addition to a large dining room and kitchen, there are several bedrooms on each floor.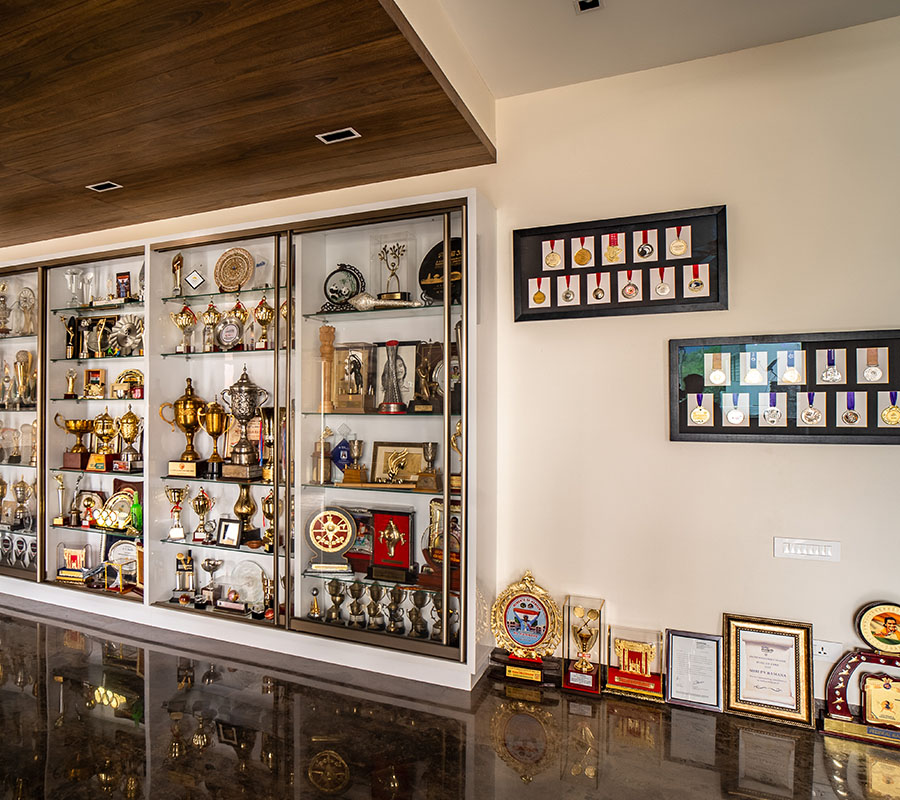 The highlight, though, is the medal room in all-white. Of course, it didn't need much in terms of décor, especially given that it is richly adorned with Sindhu's many trophies and medals, as well as a whimsical collection of stuffed-toy mascots from international championships she won. Her home gym is right next to her trophy room, a reminder of the hard work and determination that have brought her success.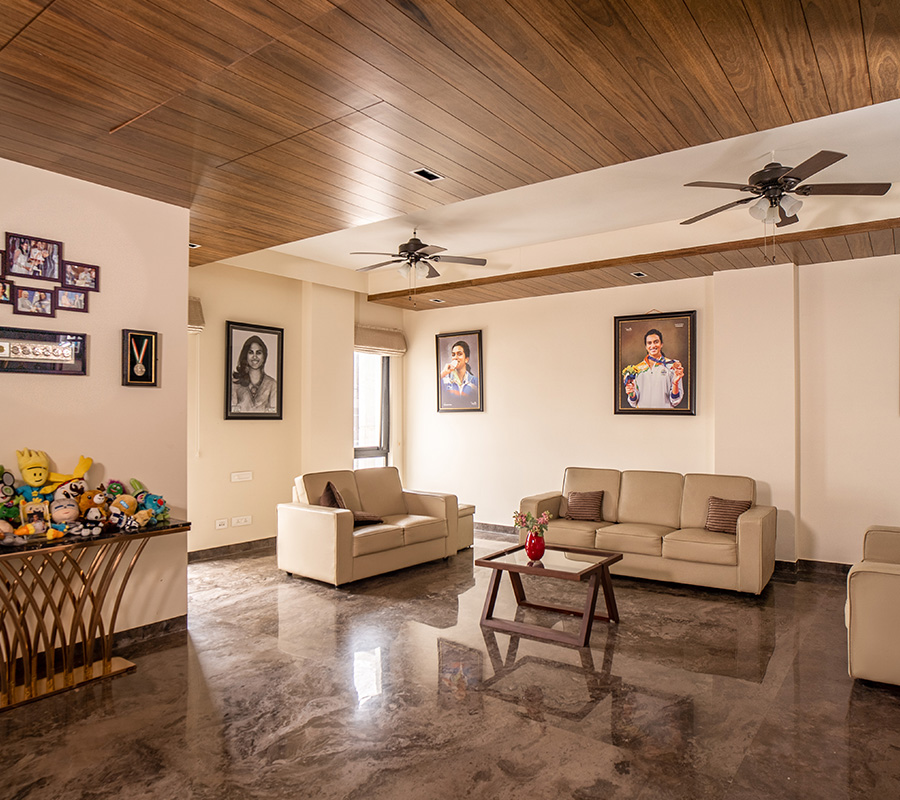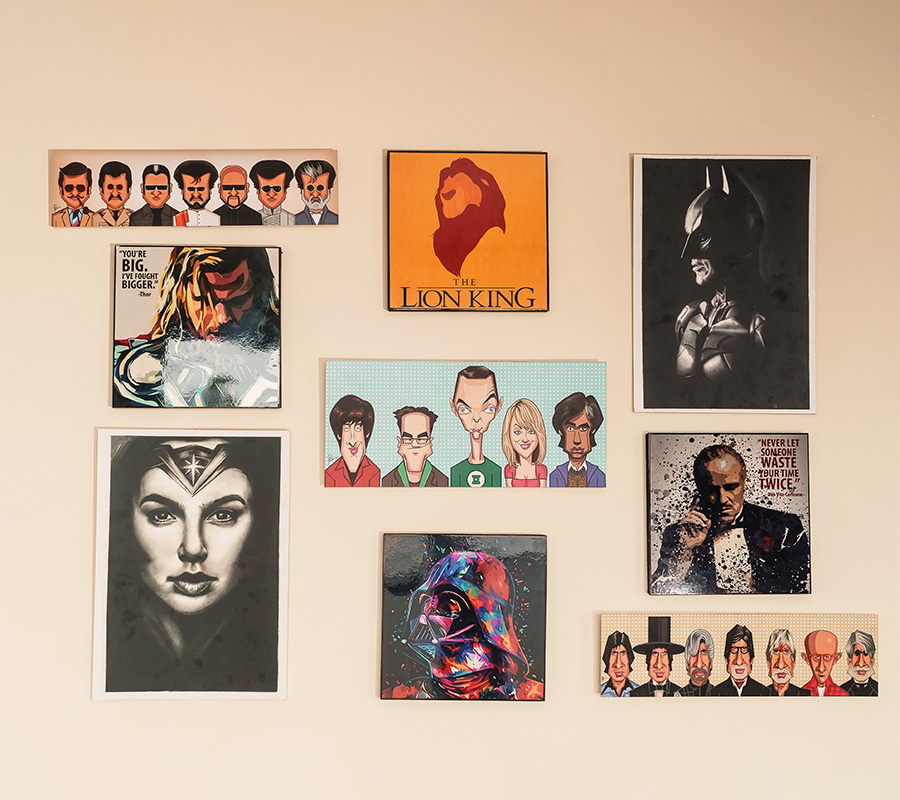 For Sindhu, whose profession is so closely interconnected to who she is, personalising the space takes unique form, in the framed photos of her victories and a shelf for her medals. With its relaxing and functional design, the terrace garden is also a haven of tranquillity.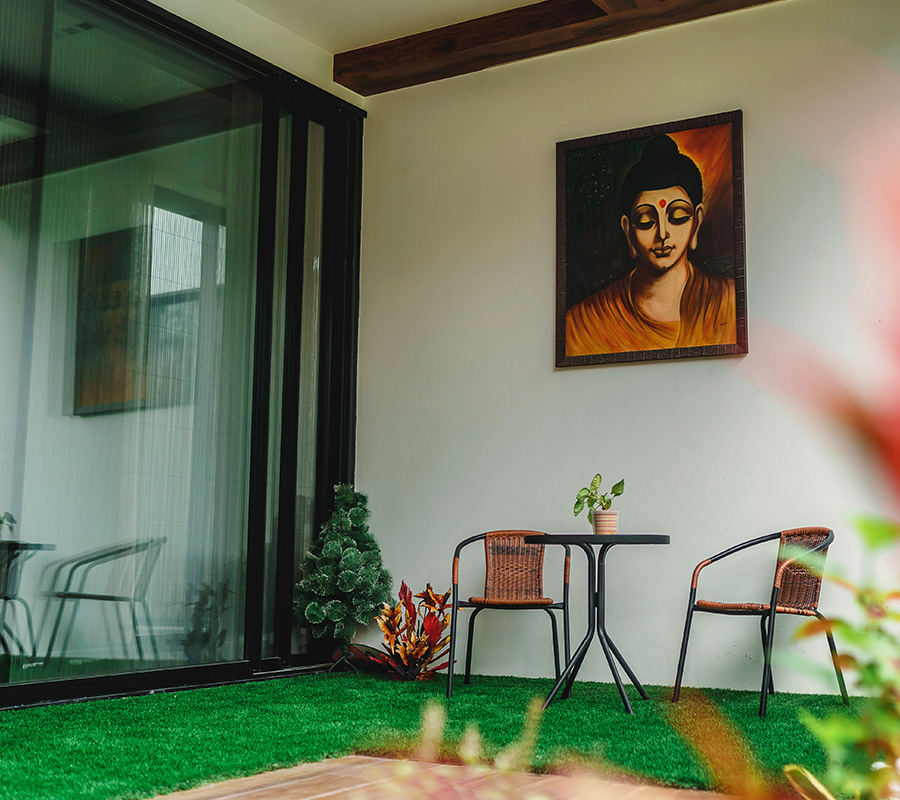 Like many of us, Sindhu has put down her roots in her home where she can go back and reflect on her journey to stardom. 
Photo: Asian Paints