It's a bonus that you don't need to break any walls or make any structural changes! As we continue to stay indoors, now more than ever, it's important to make the most of our space at home. And if you, like many metropolitan dwellers are space-crunched, we give you the lowdown on how to maximise your space. Three professionals— Janavi Javeri, interior stylist of Walls and Things, Rohina Anand Khira, CEO, AA Living and Swayampurna Mishra, chef, author and founder, La Petite Chef—share their favourite hacks on how you can sneakily make your home appear larger than it actually is. Simple and effective does the job, so try these hacks out. 
Say hello to neutrals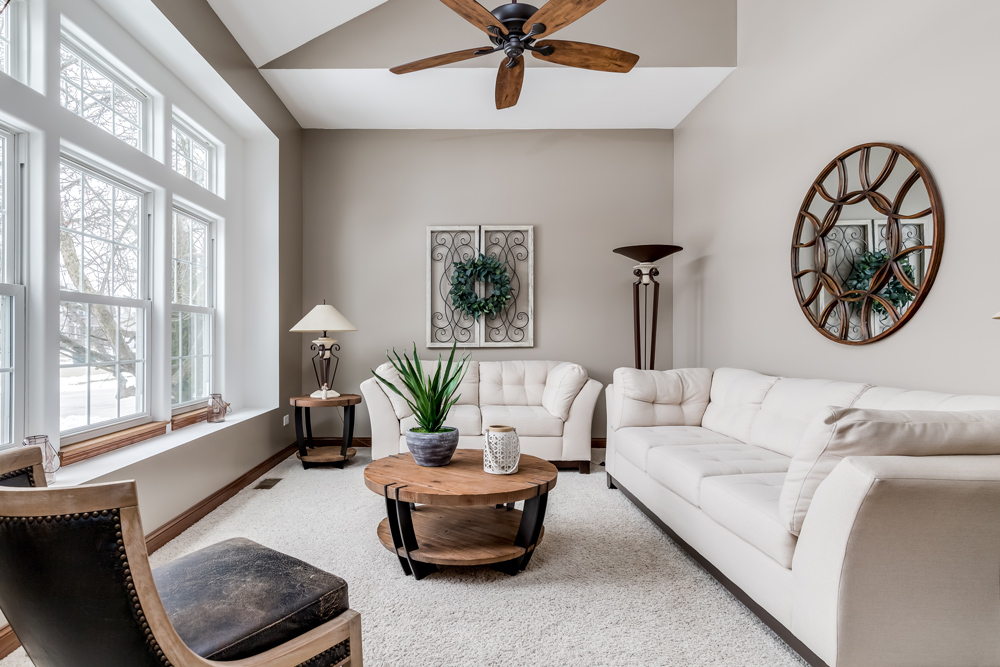 The one rule of thumb for a smaller space is opting for neutrals and airy tones (whites, beige and soft greys) which will instantly bring light into a room and make it appear bigger. A creamy, eggshell hue is a good option for walls. You could go with a bright, white shade for the ceiling to further create the illusion of height. The light walls can be complemented with similarly-toned rugs and carpets to further open out the space. Make sure you steer clear of dark walls and furnishings that will make the space look smaller. 
Mirror, mirror on the wall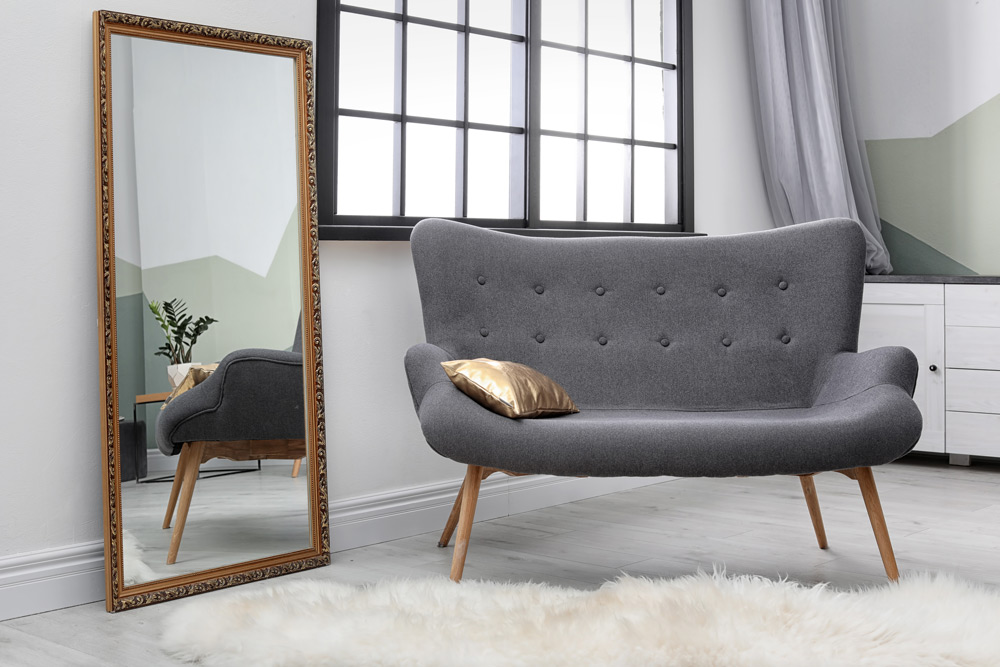 Decorating with mirrors is an easy way to make any room appear larger and airier. Mirrors add instant depth by reflecting light and can make the space look double of what it actually is. Choosing a flat mirror with a minimal frame will enhance this effect further. Another great hack to increase the illusion of light and space is to invest in mirrored furniture such as a mirror-panelled wardrobe or chest of drawers. 
Bring in transparent elements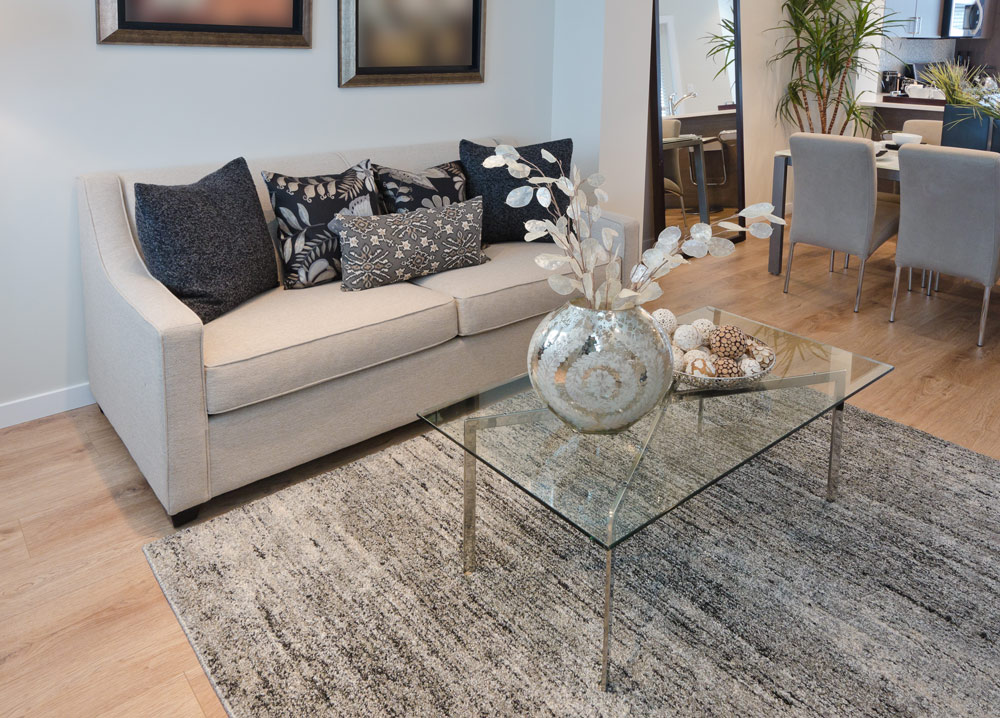 Styling your home with key transparent pieces will make the rooms appear less cluttered. Glass tables, storage units, tableware, as well as large glass vases allow light to pass through and help achieve the desired effect. 
Go smart with your storage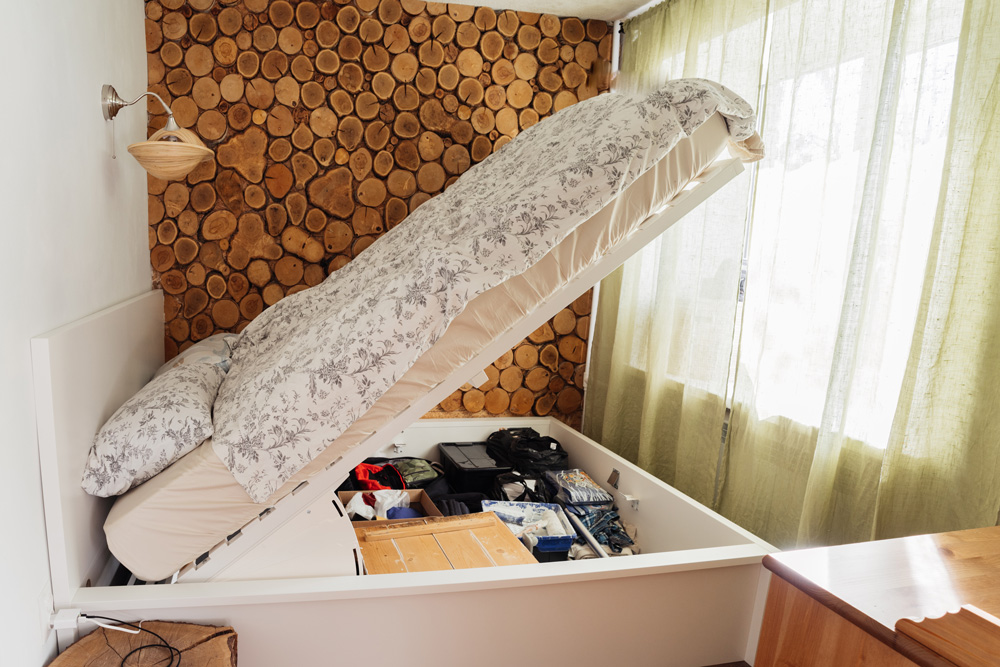 Smart storage solutions are a must-have for urban homes with limited space. Multi-purpose items like beds with storage, ottomans that hold additional space, bar carts that can also hold decorative items and consoles that double up as work desks are great ways to maximise your space by using less pieces. 
Think vertical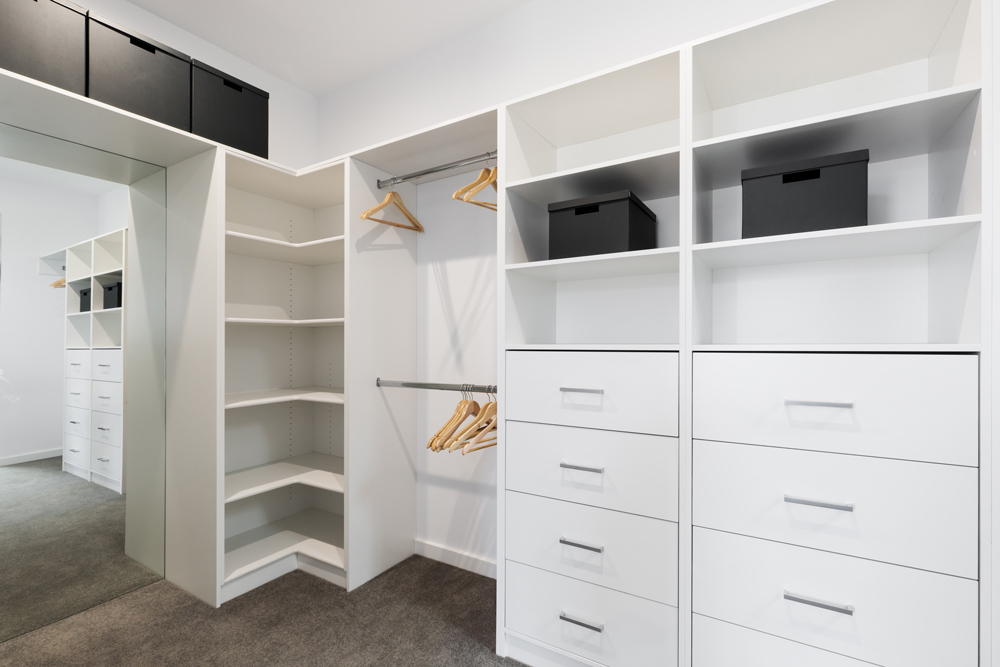 Make the most of the vertical space by adding built-in bookshelves and kitchen cabinets that extend all the way to the ceiling. In this way, you can maximise your storage by delegating least frequently used items at the top. 
Work with your windows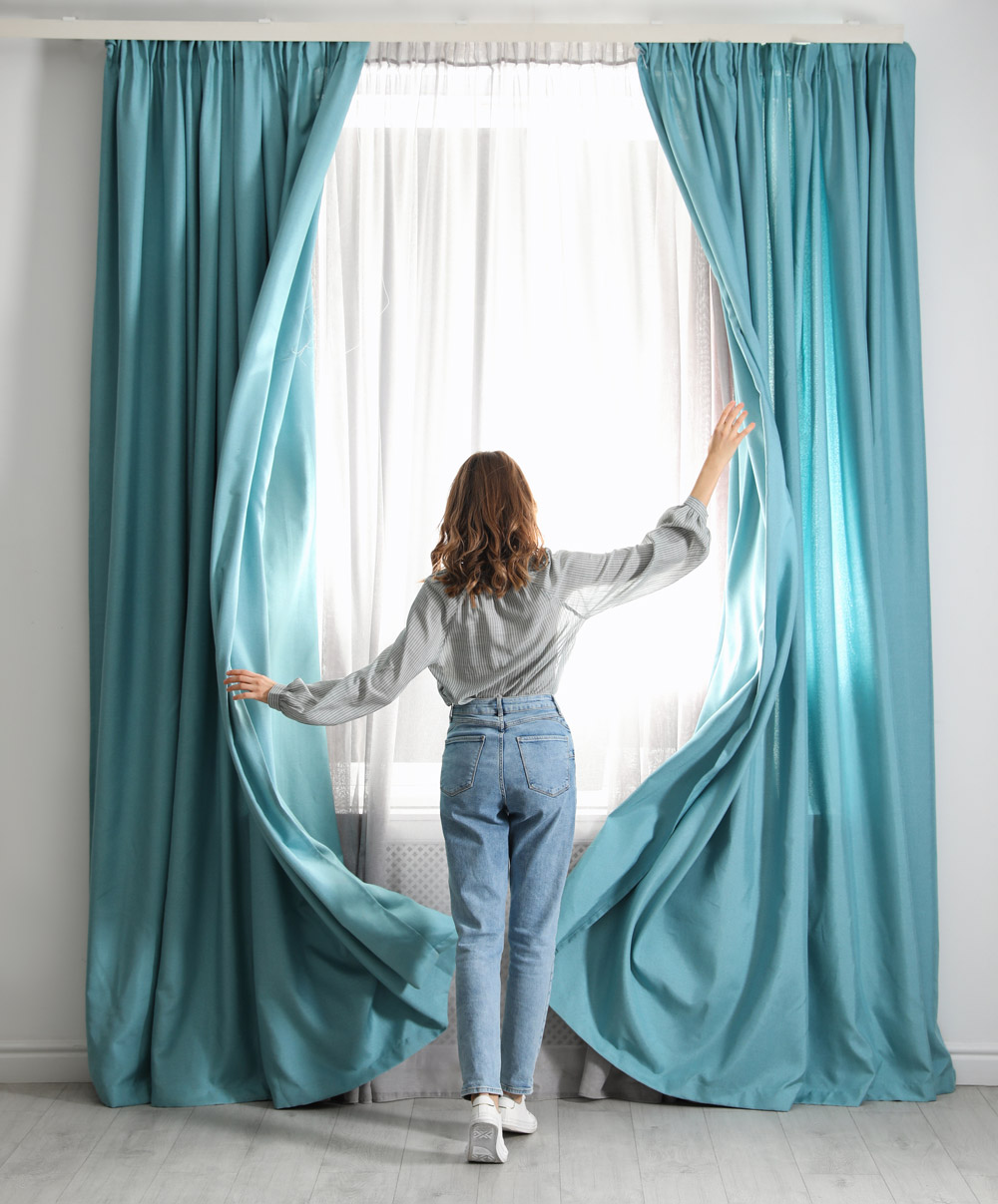 A tip that many interior decorators swear by is hanging your curtain rods closer to the ceiling than the window. This creates an optical illusion and makes your ceiling look higher than what it is. Ideally, if you have a small space, the windows should be large, so that there's ample natural light streaming in.
Commit to minimalism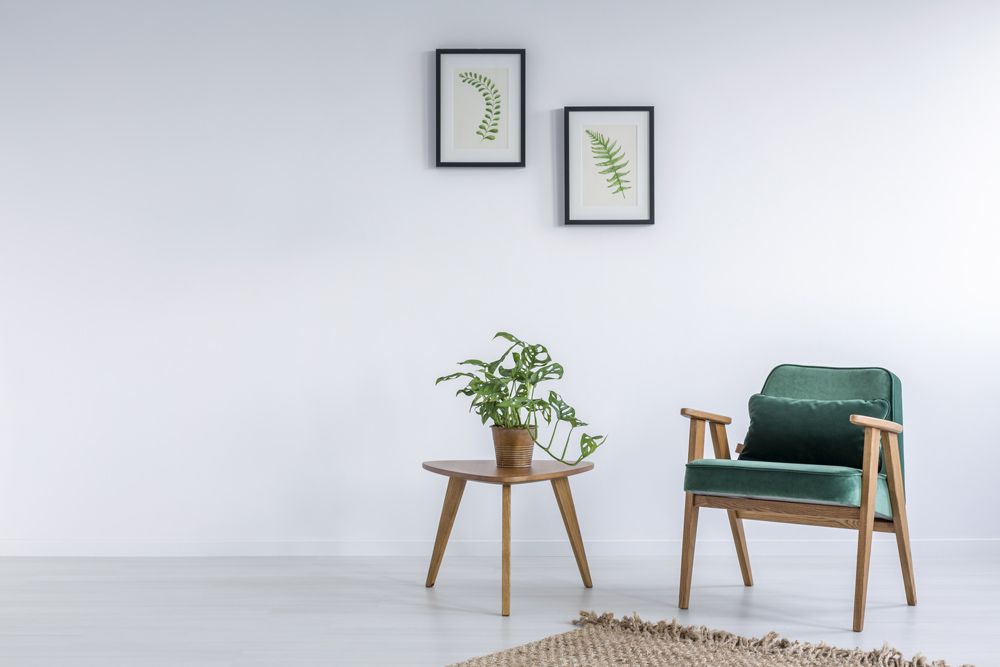 Another golden décor rule to follow in a small space is to go minimal. Don't over-accessorise and keep the floor area free. So, instead of a standing lamp, you could opt for a fixed ceiling lamp. If you want to accessorise, go with one large statement piece as opposed to smaller ones to avoid excessive clutter. 
Photo: Shutterstock