Home gyms rose to prominence during the Covid-19 lockdown when fitness enthusiasts were unable to go to the gym for months at a time. The trend appears to have outlasted the lockdown, providing more than a temporary substitute. Building a home gym, on the other hand, cannot be done on the spur of the moment. There are several factors to consider, such as workout space, budget, and equipment management. Hence, here are some basic home gym interior design tips and tricks that you can keep in mind while setting up your gym interiors. 
1. Flooring
Rubber mats will safeguard your fitness room floors from damage! This flooring is simple to install and inexpensive. It also helps to reduce the noise produced while running on a treadmill or setting down heavyweights.
2. Colour and decor
You don't have to put up with a dreary workout area! For a lively and inspiring ambiance, use bright colours and creative gym wall designs. You may also use beautiful wallpaper to give your workout area the sensation of working out. Invest in encouraging wall decorations to make your workouts more motivational.
3. Light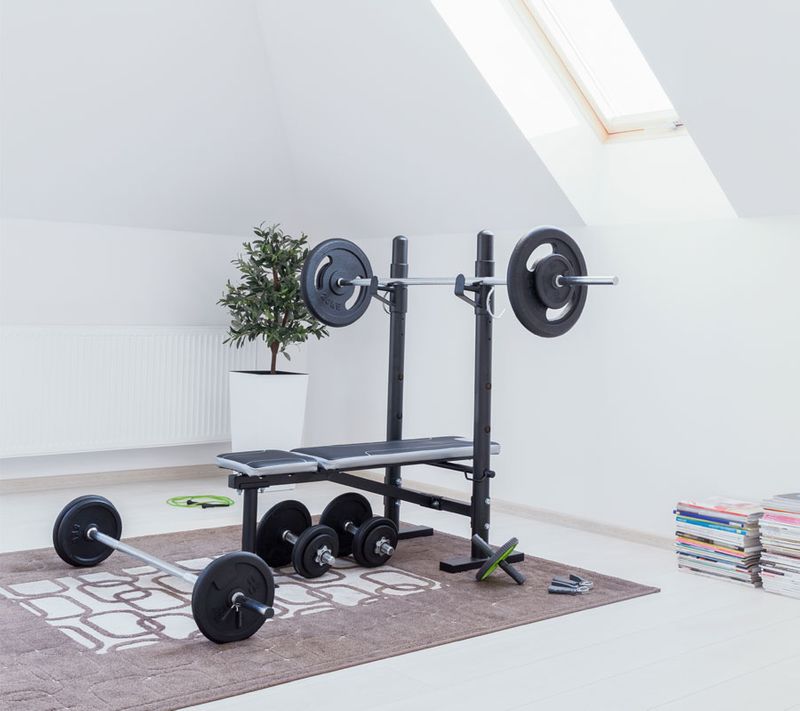 Natural light has the ability to make any small space appear larger than it is. As a result, if you want your home gym to feel open and dynamic, you'll need to do a lot of imitating. A picture window is the best way to achieve this. You can also enjoy a lovely outdoor view by placing your home gym equipment toward the windows.
4. Space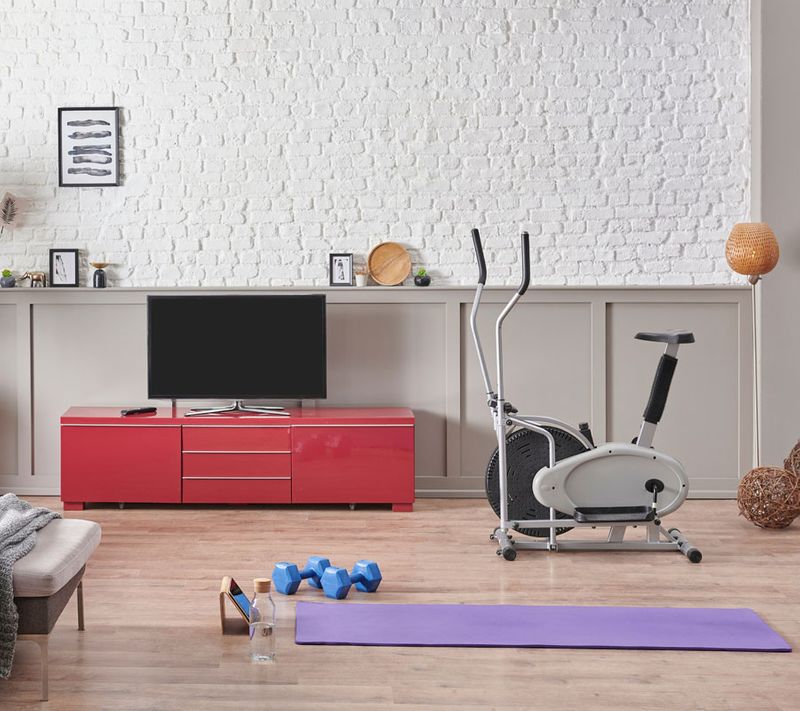 If you have a small apartment, keep the home gym equipment as simple as possible. Knowing what type of exercise your body requires is vital in this case, as it was in the preceding. Running on a Treadly 2 slim treadmill and utilising a resistance band bar are typical workouts. Designing an area for such home gym equipment is the only way to make the most of your given space. It is advisable not to overcrowd the room with unnecessary objects.
5. Mirrors
Add unabridged mirrors to the walls of your gym's interior design to create the illusion of space. If you keep doing this, the space will automatically double in size - though this is only an illusion. Because of these mirrors, even if you have a small space, it will appear twice as large, giving you the impression that you are working out in a larger gym!
6. Shelving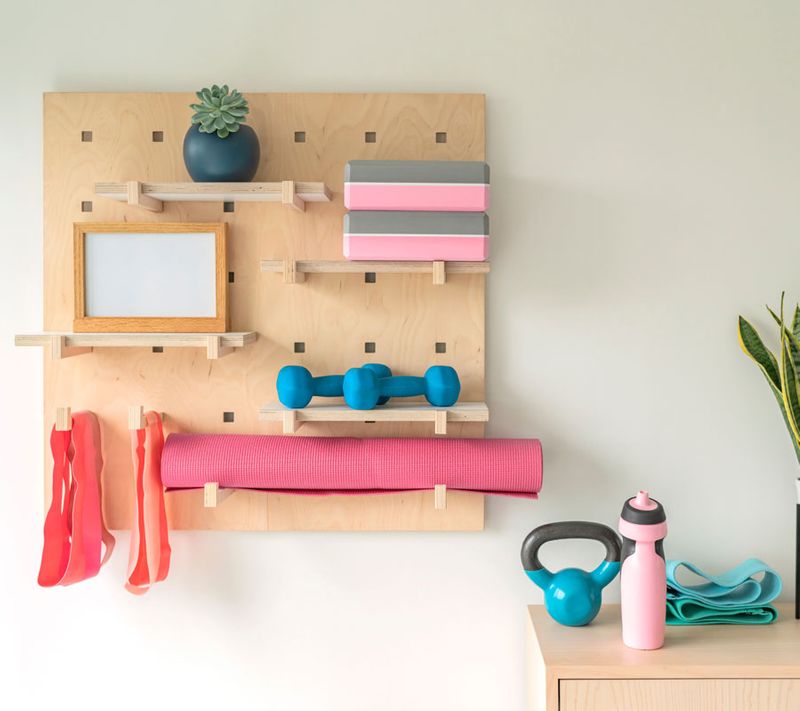 This is one of the simplest gym interior design ideas for creating more space. Free weights, jump ropes, kettlebells, and yoga mats can all be organised and kept off the floor with shelf units. Any fitness room might benefit from wire storage units, floating shelves, or bookshelves. Installing a pegboard in your home gym is a creative way to organise gym equipment.
Have you thought of setting up a home gym with limited storage space? It will be organised thanks to the wall storage! Mount weight benches, weight plates, and mats on the wall to maximise your space.
7. Minimise for Modern Style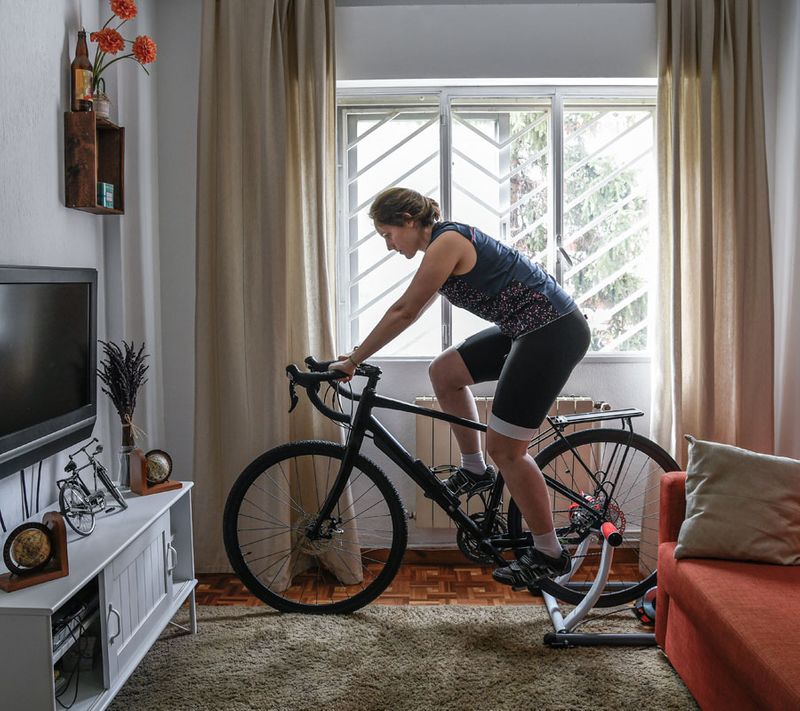 The types of home gym equipment you require will be determined by your body's workout requirements. It's a waste of money to buy the equipment you'll never use. Furthermore, you will be squandering space that could be put to better use. It's critical to remember to set up your gym in the most efficient method possible. There's no need to clutter your home with things you'll never use.
Home gyms can be quite successful, and they can be customised to fit any fitness routine or budget. Always keep in mind the amount of space available as well as proper equipment maintenance. However, rather than the quality of the equipment you have, your fitness journey should ultimately be about the actual activity.
---
Photo: Shutterstock