With the sun out in its full element and the scorching summer taking its toll on everyone's mind and body, staying in at home seems to be the best and safest option. In fact, people have been advised to stay indoors given the soaring mercury levels that were recently reported. In the light of this situation, the importance of keeping your home cool can hardly be overemphasized.  
While it is certainly tempting to plonk yourself under the fan or to continuously reduce the temperature of the air conditioning unit, it is not always the most efficient and environmentally friendly way to beat the heat. Here are some ways to make your house a cool paradise while being eco friendly too.
Importance of ventilation and layering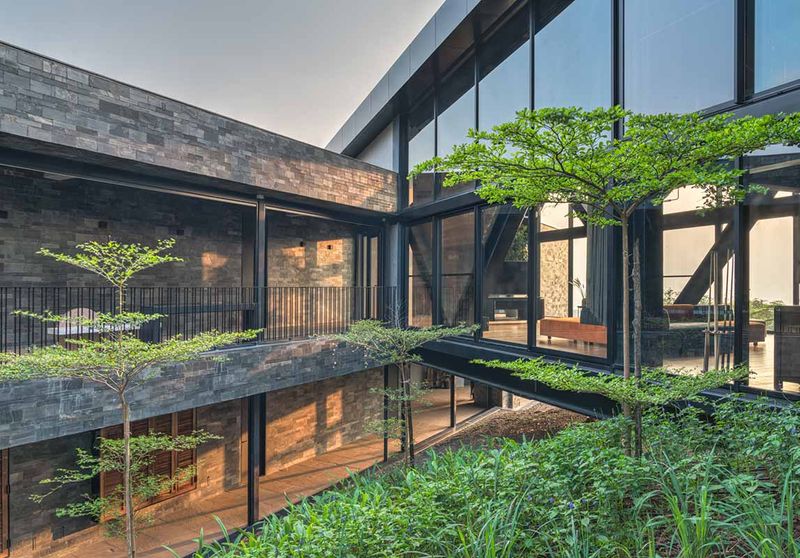 Ventilation and layering keep homes cooler © Lyth Design
Firstly, it is key to understand the sources of heat and the reasons for heat gain within homes as this will help you cool your home better. Homes without chajjas, verandahs, and balconies often allow more heat gain during the day and thus the long-standing practice of introducing layering, in the form of awnings, canopies, overhangs and balconies, helps prevent direct sunlight from entering homes. "Today's glass box homes allow sunlight to hit directly without obstruction. Therefore, it is vital to have a filtering layer between the outside and the living space. Likewise, the lack of ventilation also adds to the heat gain in the house. When the internal air in the room gets heated due to constant absorption and radiation, the room becomes uncomfortable," says Apoorva Shroff, founder and principal designer, Lyth Design.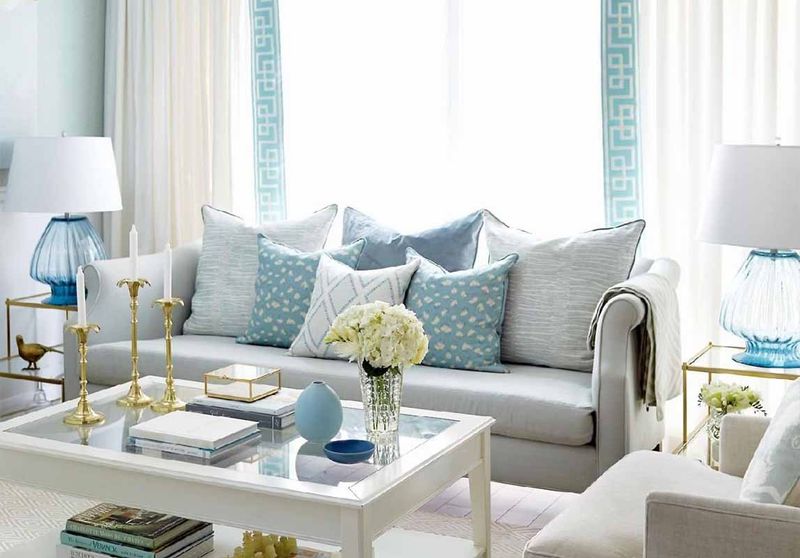 Invest in lighter colours for summer © Livspace
Cross ventilation is a necessity in today's times. Try to keep as many windows open as possible in the early hours of the day and in the late evenings for it is during these times that the air gets replenished without the sun's harsh heat. The breeze funnelling through the space or building instantly makes it cooler.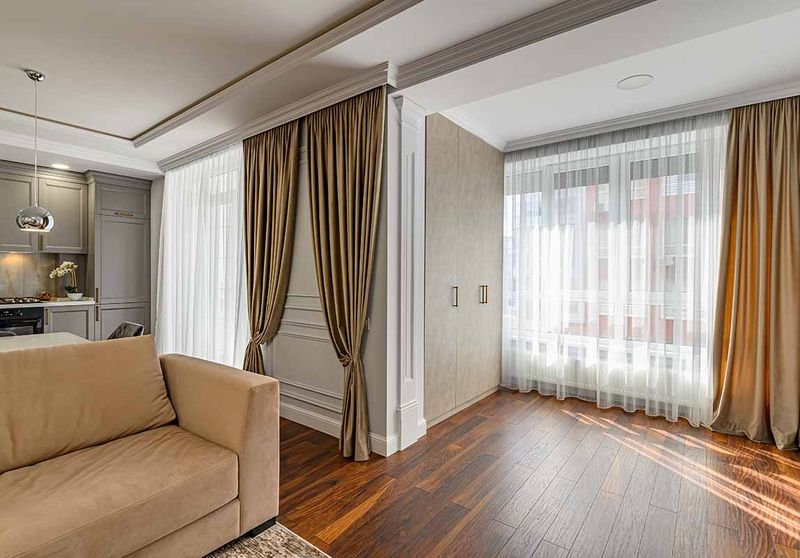 Blackout curtains can keep harsh light away © Shutterstock
"Further, introducing water bodies outside windows aids in cooling the wind before it enters the room and helps maintain a pleasant temperature inside," adds Apoorva. Latticed screens and strategically placed windows foster ventilation while thick blackout curtains help keep direct sunlight at bay. "Install thermal blinds or apply window insulation films to control the incoming heat.  You can also opt for installing solar screens or awnings," say Namrata Mahapatra and Riya Save, Livpreneurs, Livspace.
Earth-friendly materials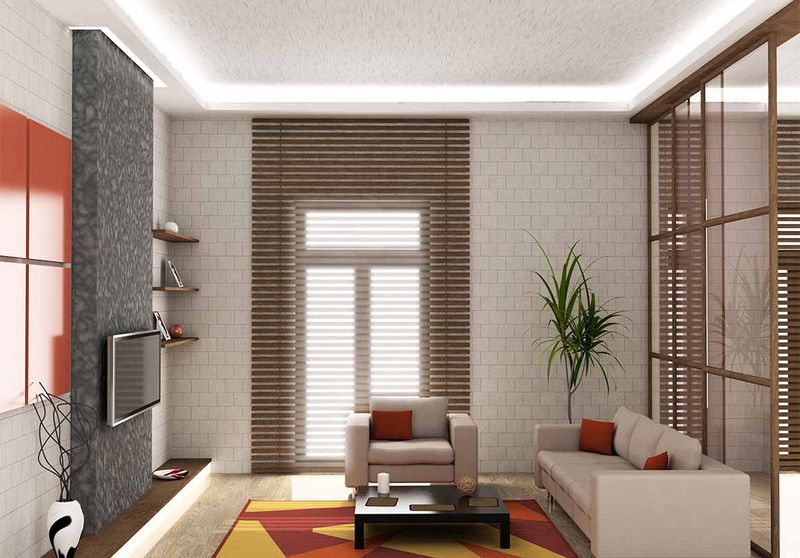 Consider earth-friendly materials such as bamboo blinds for your home @ Shutterstock
Traditional materials like earth, stone, and lime serve to keep your house naturally cool. In fact, lime plastering is one of the best ways to reduce temperature as lime plaster is an excellent insulator; it holds in heat during the winter and has a cooling effect in the summers. Limewashing the roof or the external walls of your house can add a reflective layer and help keep the temperature down. Another natural material to use is bamboo. Bamboo blinds on the windows also act as insulators against the sun's harsh rays. They also filter the humidity while adding an aesthetic touch to the space.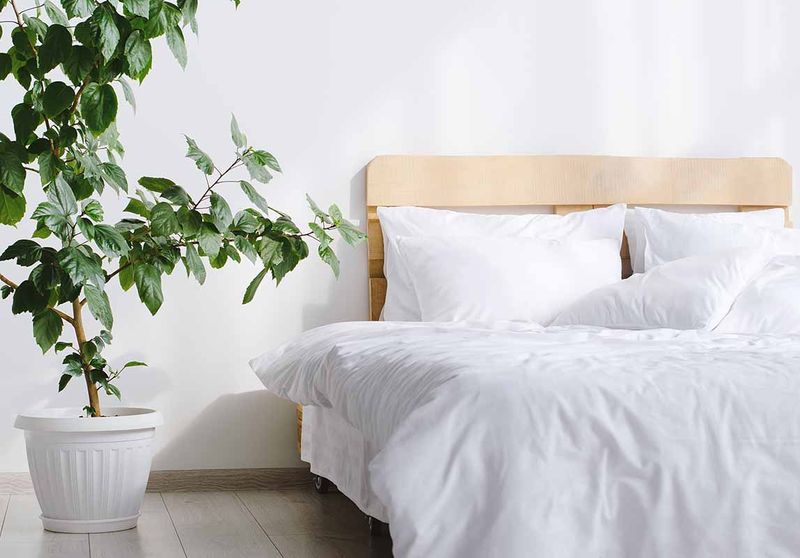 Fabrics such as linen bedsheets will keep your room cool © Shutterstock
"Always opt for naturally cooling materials like reed, mud, etc wherever you can. Use eco-friendly materials like earthen pots for planters, cotton, linen, and breathable fabrics for your furnishings including curtains, bedsheets, and cushion covers," says Sarabjit Singh, founder and architectural designer, Villa Ortiga. Bring in those jute screens, burlap curtains and light sheers while totally avoiding thick synthetic drapes! Also, always go in for white and pastel shades as they retain less heat and make the space feel aesthetically cooler.
Lights, colours, and biophilic elements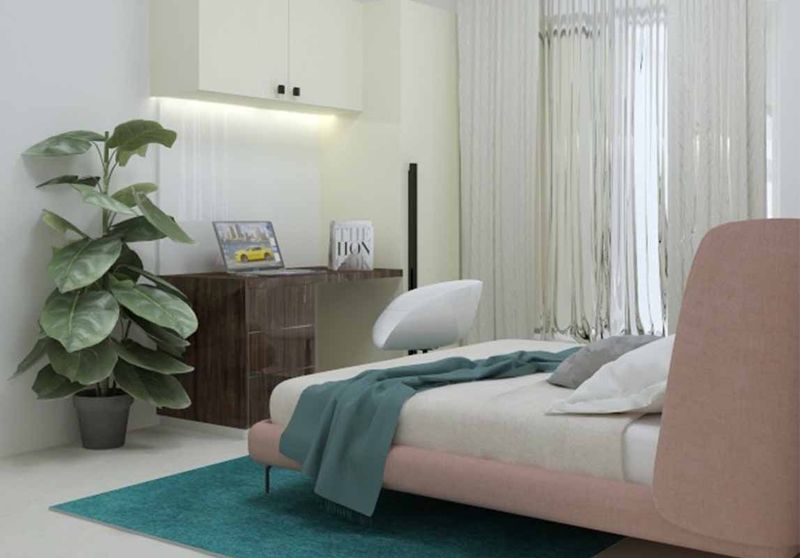 Consider switching to LED or CFL lights to save energy © Shutterstock
It is significant to note that light bulbs release heat while also adding to your energy bill. Halogens and incandescent bulbs increase the temperature and consume more power.  Always opt for LED lights and CFLs, which are comparatively energy saving and keep the room cooler. Remember to keep a check on the usage of your heat generating appliances like the oven, microwave etc.  
Colours play an important role too as darker walls absorb more heat than lighter ones. "Introduce water elements in the house. Colours like black, blue, and dark grey are associated with the water element, so take a look around your living spaces and see where you can add a new look while also introducing water energy. These can be incorporated with contrasting throw pillows, flowing textures and patterns, furniture, and mirrors," add Namrata and Riya.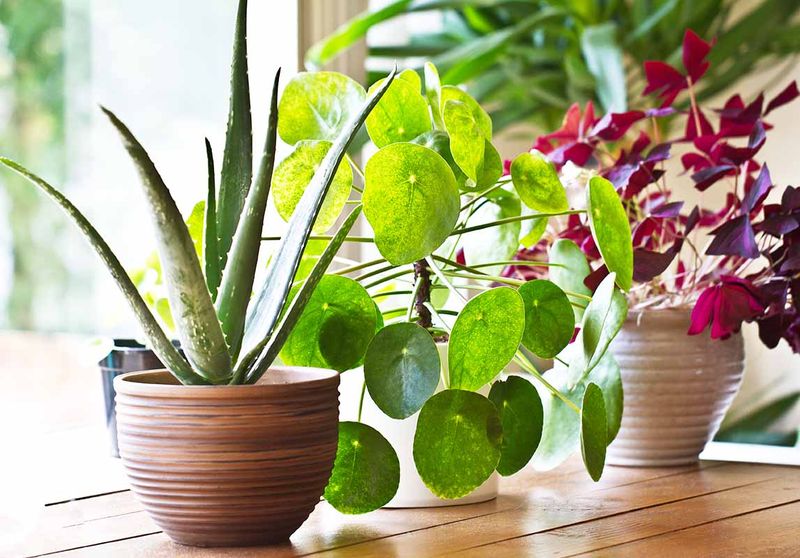 Plants help to bring down room temperature © Shutterstock 
Last but not the least, plants are one of the easiest and most effective ways to bring down indoor temperatures. They act as natural air conditioners, absorb the heat, and help humidify the air circulating inside the house. Transpiration of the leaves help cool the ambience and improve the look and feel of the place. Plants like aloe vera, pothos, ficus, snake plant, and the fiddle fig tree are some commonly available plants that can keep your abode beautiful and cool.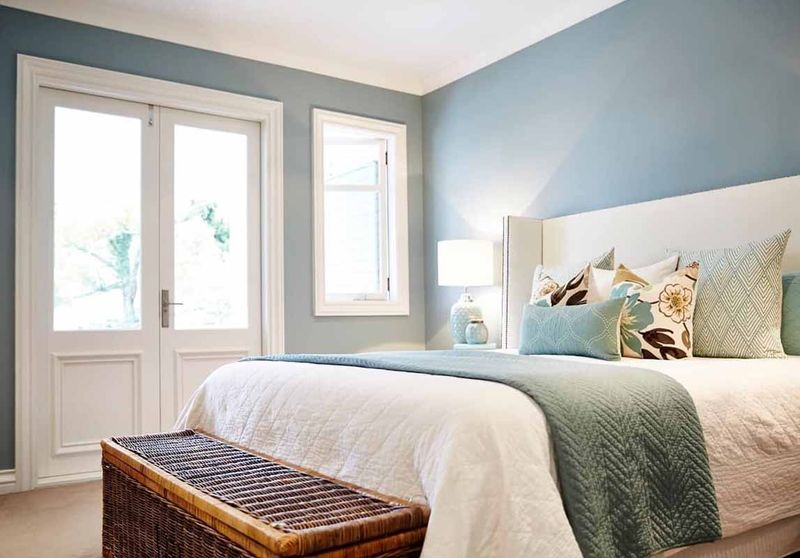 Keep your rooms tidy and and free of clutter © Livspace
Keep your rooms uncluttered.

Shut the door to sun-facing rooms especially in the afternoons.

Unplug electronic equipment when not in use.

Place summer boxes i.e potted plants on the window sill to keep your surroundings cool.
---
Photo: Villa Ortiga