Dining room trends of 2022 are unlike what we have seen before. It includes bold colours, patterns and minimalistic and vintage furniture. Here we discuss some of the dining room décor and design trends of 2022.
Since the dawn of the pandemic, many people have spruced up their dining rooms according to the trends. The main reason for that is because the dining room today has multi-functionality. It is a make-shift office for some, while for others, it is their zoom call space. Therefore, keeping the dining space trendy is more important today than before. Nobody wants to invite people to an out-of-date space. Incorporating the below-mentioned dining décor and design trends into your dining space will make it trendy and appealing.
Dining room design and décor trends to follow in 2022:
1. Sustainable furniture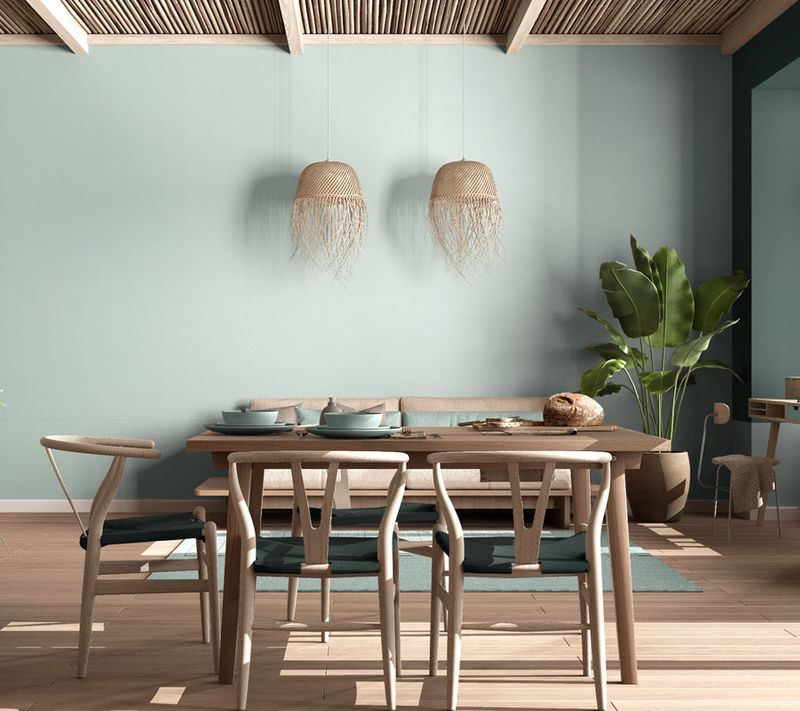 Sustainability means preventing the depletion of natural resources to maintain an ecological balance. Many design gurus are opting for sustainable furniture and interiors. They are sticking to pieces that are made from pre-loved artefacts and eco-friendly materials, such as wood and timber, and that are durable and add to the old-world charm.  
So, a décor trend that you need to incorporate in your dining room is opting for sustainable furniture and interiors. The best way to do so is by shopping for vintage pieces online. For instance, online shopping site Freedom Tree offers some beautiful vintage furniture. They ship worldwide and have a superior quality furniture that not only last long but also looks aesthetic.
2. Bold colours and pattern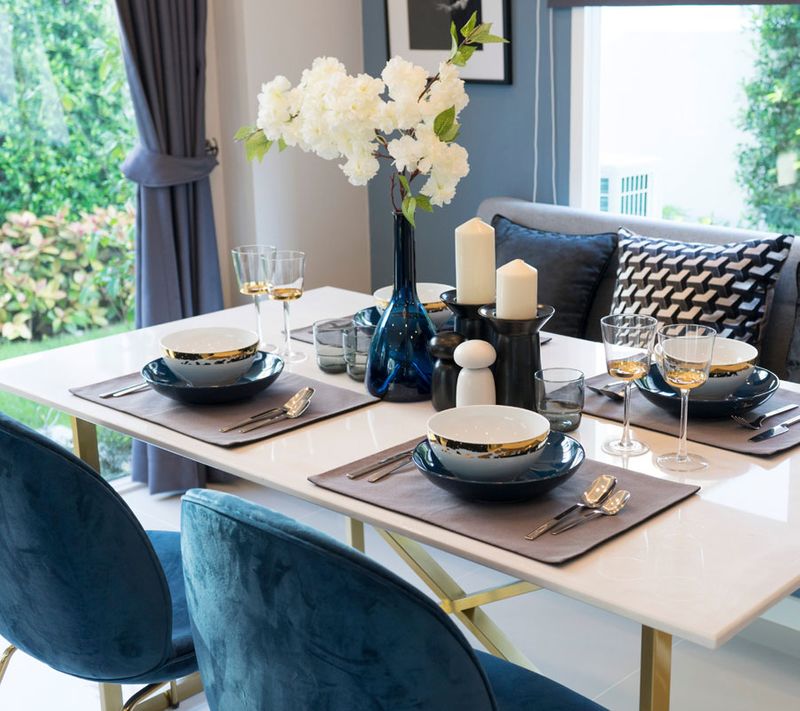 Bold colours and patterns are making a big splash in the design world. So, if you want to make your dining area stand out, opt for bold colours and patterns. If you are confused about where to start after years of living with neutrals, try incorporating blue into your dining room decor. For instance, bring in a blue carpet or blue dining chairs. Blue is a soothing colour that guarantees a striking interior.
3. Bring nature into your dining room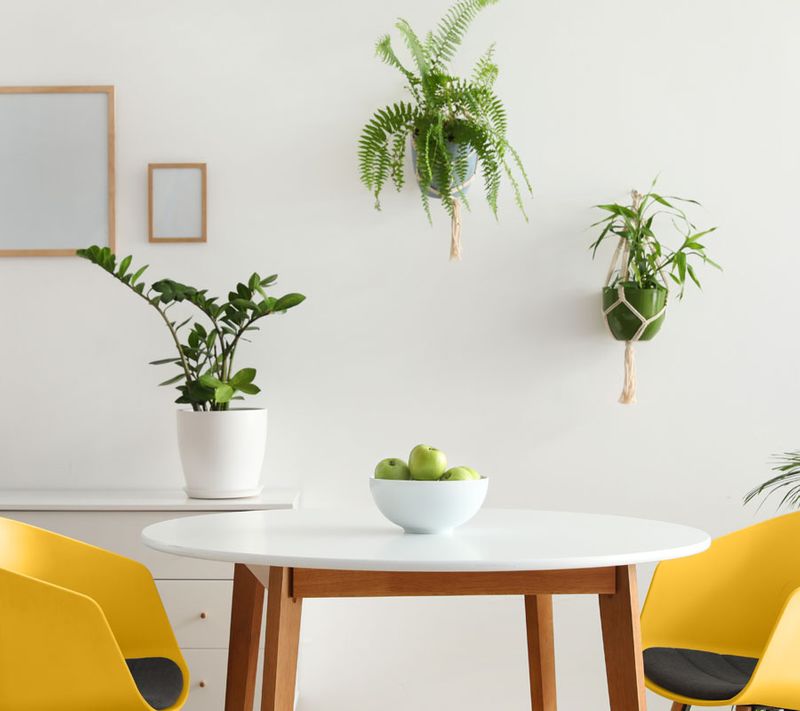 Whether you have a small dining room or an opulent one, plants have a way of adding charm to any space. So, bring in hanging plants to the dining area to induce a sense of well-being and create drama, whilst lending character to your dining area.
4. Glamours mirrors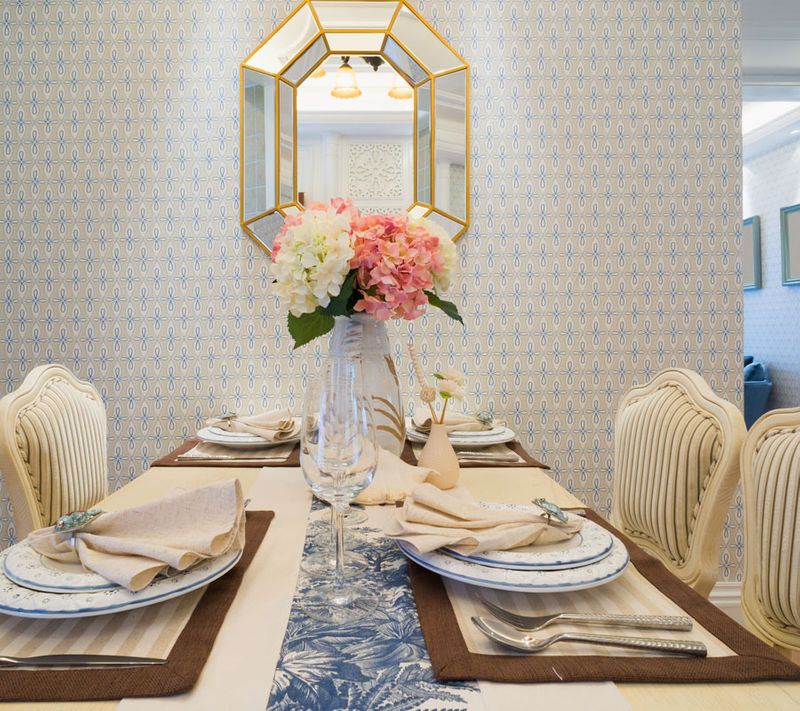 Mirrors are an ideal choice for small dining room spaces. They are charming little dining décor items that will transform your dining space. Their reflective glass surface will bring in sunlight into the small space. Placing a mirror in a small space makes it look bigger.
5. Multifunctional tables
Functionality overpowers aesthetics any day. So, while choosing your dining area's furniture, select a table that is multifunctional. Since the pandemic, work from home has been a common scenario, and the function of dining table has changed. Apart from bringing everyone together for a hearty meal, dining tables have now also become makeshift offices and more. So, a multifunctional table ensures that you can use it in different ways.
A dining room is part of many events in a person's life. From birthday celebrations to dinner parties, everything is hosted in the dining room. So, if you decide to craft a separate dining room in your home, consider incorporating the above-mentioned trends to make the space stand out.
---
Photo: Shutterstock