In today's world, where people live in compact flats in multi-level complexes, spacious bathrooms are nothing short of a fantasy. You can, however, make the most of the space in your bathroom by employing some innovative solutions. The key is to use clever bathroom storage solutions that make organising and cleaning a breeze. Sure, Indian bathrooms have been ignoring this practical remedy for a very long time—but there's no time like the present to reinvent your bathroom space.
Here are some clever storage options that you can use to make your bathroom look spacious. 
1. Install shelves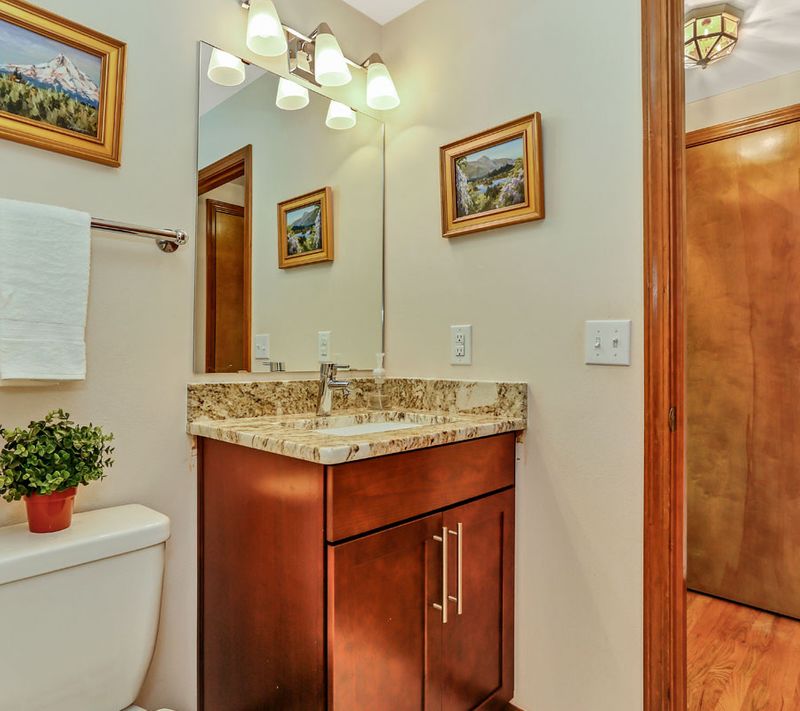 If you have a small bathroom with limited counter space, it will rapidly become cluttered. Bathroom shelves can be practically placed anywhere in your bathroom to give you plenty of storage space and keep your bathroom clutter-free. You can even add a floating bathroom shelf to store extra toilet paper or cotton swabs.
2. Consider over-the-toilet storage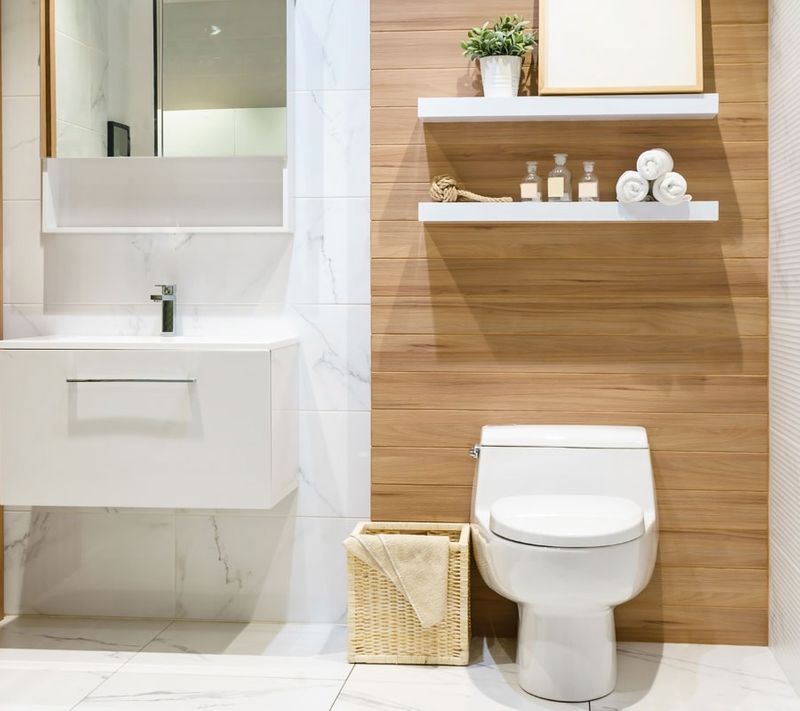 Toilet tanks are notorious for gathering dust. Create practical storage over the toilet to showcase beautifully folded towels or attractive lotion bottles instead. Over-the-toilet storage racks can make your bathroom feel less congested without making any concrete modifications to your space. These racks are available in a number of sizes, shapes, and colours, allowing you to adapt them to the present decor of your bathroom. 
3. Make use of a decorative ladder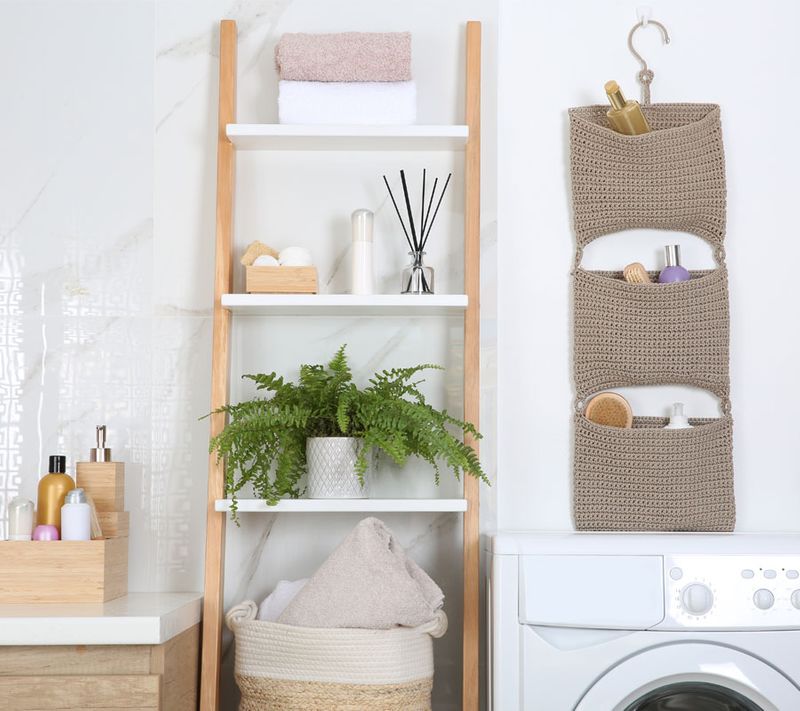 If you don't have enough space to place shelves in your small bathroom, decorative ladders are a good alternative. A ladder can fit comfortably in a corner of your small bathroom and complement your decorating style, especially in small vintage-inspired and Scandinavian-inspired bathrooms. Some ladders come with larger shelves for storage, while others have hooks for hanging towels, washcloths, loofahs etc. 
4. Install extra towel racks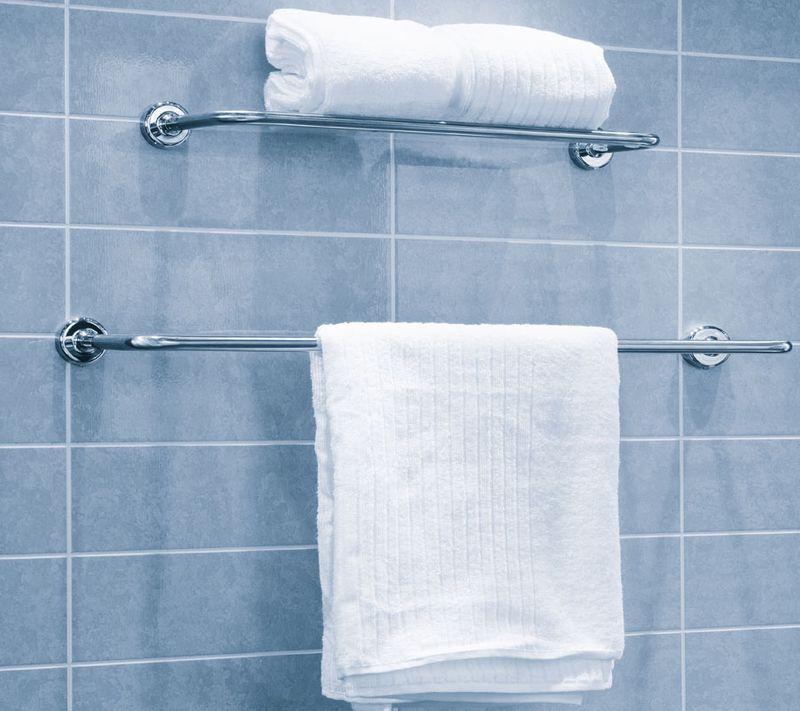 Even the most compact bathrooms come with a towel rack, but adding a couple of extra racks allows for even more organisation and space. Towel racks or hooks mounted behind the door are ideal for towels belonging to children or visitors. A simple magnetic or metal strip can do wonders for wayward grooming equipment and cosmetics if your small bathroom already has enough of towel storage. Add magnets to the backs of your favourite products and stick them on the magnetic strip if you are skincare obsessed with an unending collection. It's adorable and adaptable, and it saves a good amount of space.
5. Use baskets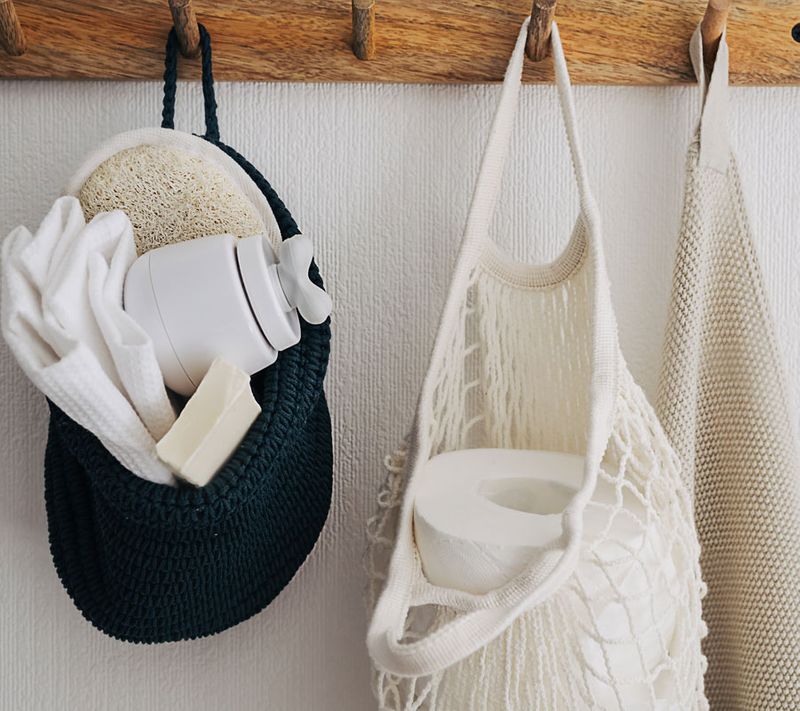 Baskets are commonly used in small bathrooms to store magazines, loose toiletries, and rolled-up towels. To save space, keep a basket beside the toilet, beneath the sink, or in the closet. Bathroom storage baskets, made of wicker or wire, are always fashionable. If floor storage becomes a dust magnet and is difficult to move and clean, consider hanging or mounting baskets on the walls. Hanging baskets with three tiers is a popular hack for the kitchen, but it also works well in small bathrooms. You can also hang baskets for lotion and hair products from a towel rack with the help of S-hooks. 
6. Overhead storage
An overhead storage unit put directly above your bathroom door is one way to keep all those extra bath goods, towels, and cleaning supplies organised. This watertight container may be opened or closed, and in any case, it will conceal all of your bath necessities without appearing to be obtrusive.
7. Mirror with built-in or concealed storage
This is a classic bathroom storage concept seen in most Indian households—however, it's time to replaced unattractive plastic cabinets with something more chic. There are plenty of modern options available that combine mirrors and storage in a unique way. This solution hides clutter in small bathrooms and is great for storing medications and other necessities.
8. Wall niches and recessed shelves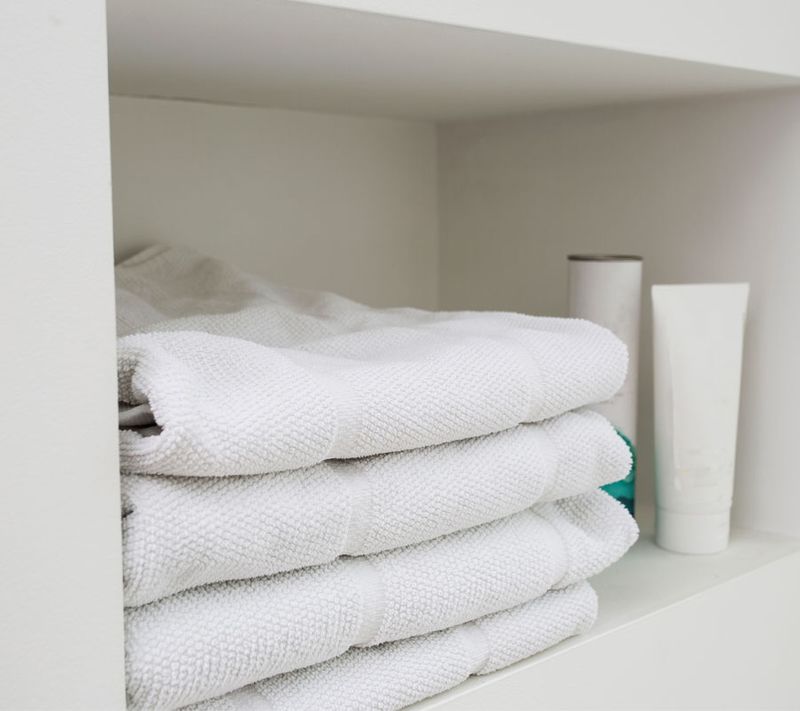 As most Indian bathrooms are small, storage in the form of an open or covered wall niche is ideal. It elegantly tucks all belongings inside the wall, eliminating the need for storage units that protrude or obstruct the bathroom space. Wall niches, unlike a vanity, can be utilised to both store and show essentials.
---
Photo: Shutterstock