Nothing breathes life into your living space quite like the presence of vibrant plants. Whether you prefer the grandeur of lush, green foliage or the captivating allure of brilliantly coloured flowers, plants are nature's exquisite decorations. Unlike artificial embellishments, these botanical wonders not only enhance the aesthetics of your home but also uplift your spirits and bring about a positive change in your mood and temperament. They are truly a treasure trove of benefits for you and your living environment.
And what better time to embark on your plant-growing journey than the enchanting monsoon season? With frequent showers and intermittent bursts of sunshine, it's as if Mother Nature herself is extending a helping hand to nurture your plants. Let's delve into the realm of the most mesmerising plants that thrive during this season, allowing you to create a flourishing oasis in your abode. Get ready to explore the beauty and joy of cultivating these exquisite botanical companions during the magical monsoon season.
Transform your home with the enchanting magic of plants this monsoon
1. Balsam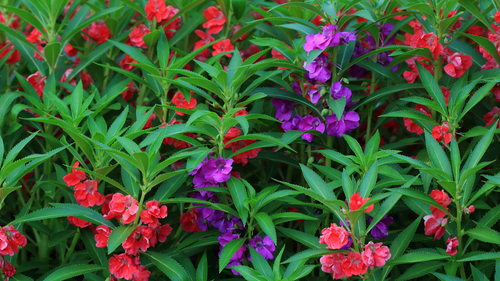 Imagine a plant that effortlessly adorns your space with its vertical, robust stems and bursts into an array of captivating flowers in shades of purple, pink, white, blue, and more. Enter the enchanting world of the Balsam plant—a true marvel of nature. What makes these plants even more fascinating is their ability to self-seed. Once you introduce this delightful flower into your home, it will flourish with minimal care and attention, thriving on its own. The Balsam plant is a testament to nature's resilience and beauty, effortlessly gracing any corner of your abode with its vibrant hues. Its self-sufficiency frees you from the burden of constant maintenance, allowing you to revel in the splendour of this remarkable plant without worry.
2. Cosmos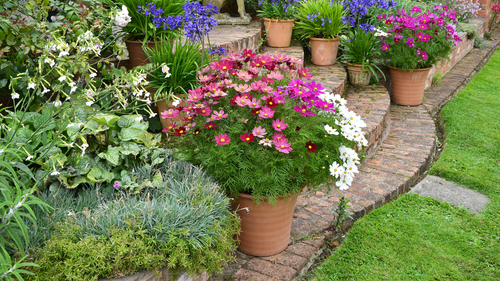 Immerse your home in captivating beauty with the enchanting allure of these easy-to-grow flowers. Delicately blooming in an array of breathtaking hues such as pink, rose, purple, crimson, and white, these exquisite blossoms are a sight to behold. What's more, their gracefully adorned long stems are accentuated by a charmingly vibrant yellow centre, adding an extra touch of elegance to their appearance. But the allure of these flowers extends beyond their visual appeal. Prepare to welcome a symphony of nature's wonders as birds and butterflies flock to the vibrant haven they create. This harmonious union of flora and fauna adds an ethereal charm to the surrounding area, making it an even more captivating sight. With minimal effort, these captivating flowers will effortlessly transform your home into an oasis of natural beauty.
3. Salvias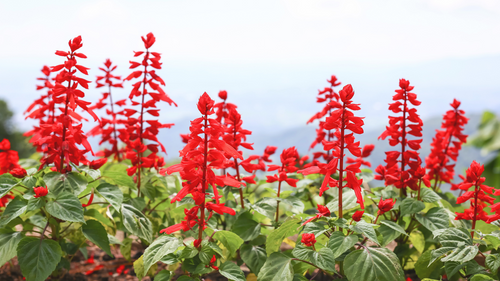 Step into a world of botanical grandeur with Salvias, the magnificent flowers that reign as the largest specimens within the Sage plant family. Rising proudly on sturdy, vertical stems, they unleash a visual spectacle of vibrant reds, soothing lavenders, and regal purples, infusing any space they grace with an enchanting allure. 
These remarkable flowers have a secret talent: they possess an irresistible magnetism for hummingbirds. As they bloom, the melodious voices of these enchanting birds fill the air, creating a symphony of nature's harmony. Imagine being able to witness the dance of hummingbirds while feasting your eyes on the captivating view of these exquisite Salvias.
4. Ageratum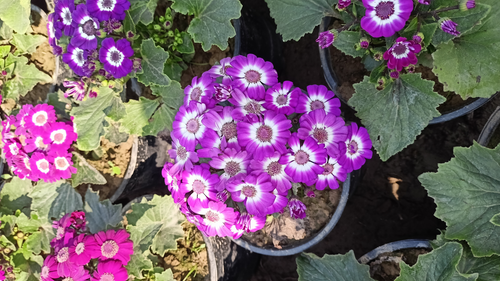 In the realm of tropical and warm climates, a delightful sight awaits with the blooming of cluster flowers. These captivating blossoms, with their clusters of aesthetic lavender-coloured petals, or the equally stunning, yet less common, blue-coloured blooms, create a visual masterpiece. They are the perfect choice to adorn shrubs, plant beds, or even rockeries, as they effortlessly juxtapose their vibrant hues against the lush green backdrop of their leaves.
Like strokes of an artist's brush, these cluster flowers paint a picturesque scene, adding a touch of elegance to any landscape. Their exquisite blooms stand in beautiful contrast, captivating all who lay eyes upon them. Whether you opt for the soothing lavender tones or the blissful blues, these flowers are sure to infuse your surroundings with a sense of natural beauty.
5. Plumeria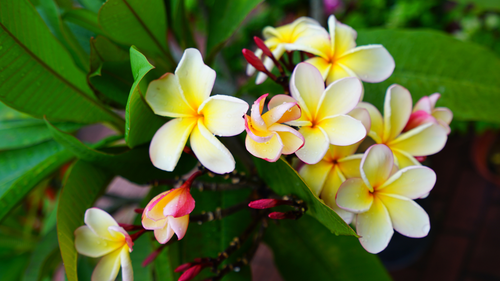 Hailing from the enchanting land of India, there is a plant that unveils an enchanting display of yellow and white hues in its delicate blossoms. This captivating beauty, with its alluring fragrance and equally stunning flowers, is here to brighten your home in the most wholesome way. As this magnificent plant graces your space, it brings with it a sense of radiance and joy. Its blooms, an enchanting blend of yellow and white, exude a gentle elegance that effortlessly uplifts the ambience of any room. The pleasant fragrance that fills the air is a sweet reminder of nature's embrace, creating a soothing and harmonious atmosphere.
Allow this native Indian plant to become a cherished part of your home, infusing each day with its natural splendour. With its wholesome beauty and delightful fragrance, it will become a beacon of positivity, brightening your surroundings and nurturing your spirit.
6. Hibiscus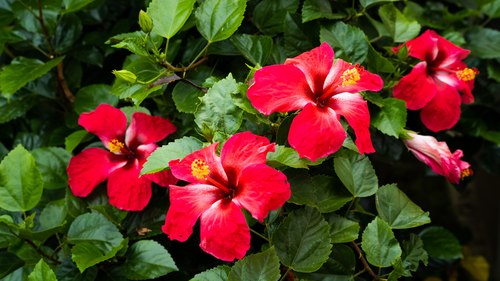 These plants thrive in warm, tropical, and sub-tropical climates, flourishing under the embrace of abundant sunlight and water. As the monsoon season graces us with its presence, these plants become the perfect choice to cultivate, transforming your home into a haven of vivid hues and delightful fragrances.
From fiery reds to soothing blues, from sunny yellows to enchanting purples, each petal bursts with its unique charm. Their brilliant hues capture the essence of the monsoon season, creating a joyful symphony of nature's artistry.
7. Jasmine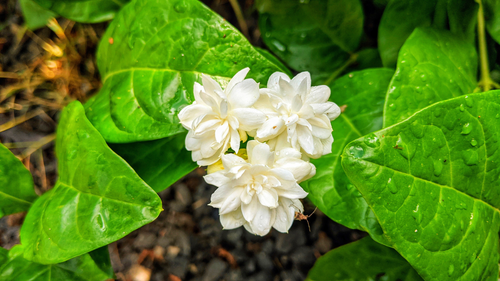 Recognized by its iconic white-coloured flowers and the sweet, warm memories it evokes, this charming bloom is destined to grace your home with its presence. Its delicate, white blossoms possess a charming aesthetic, soothing the eye and infusing your surroundings with an undeniable charm. But it is the sweet fragrance that truly sets jasmine apart—a scent that stirs up fond emotions and creates an atmosphere of tranquillity and joy.
As this heavenly fragrance wafts through the air, it uplifts your mood and brightens your space, creating a delightful sanctuary within your home. The sweet aroma of jasmine has a remarkable power to evoke cherished memories and instil a sense of peace and serenity.
8. Marigold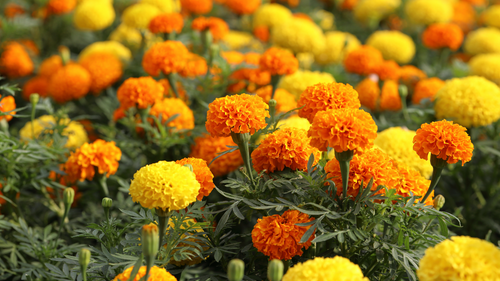 Step into a world where vibrant hues intertwine with sacred significance, as we explore a flower that holds a special place in Indian households. Beyond its breathtaking colours of yellow, orange, red, and more, this flower carries a profound reverence and spiritual importance. It is not merely an adornment for living spaces, but a symbol of devotion and an offering to the divine. As the monsoon rains shower their blessings, allow this flower to serve as a reminder of the sacred bonds between nature, spirituality, and the human heart.
---
Photo: Shutterstock