There's something so classy about leather. It can fit into any aesthetic and immediately raise the style quotient of the space—lifting it many notches higher. It is an extremely durable natural material that can last for years with proper care and maintenance. It is not easily damaged by heat exposure, and can endure regular wear and tear. Over time, it will develop fine lines and wrinkles, but that actually adds to its appeal and character. Due to its popularity, manufacturers are now working to make even more durable leather styles—which have a longer life and require minimal maintenance. The good thing is the material is so versatile that it is open to several iterations—furniture, planters, trays, shelves… and much more.
Here, we've rounded up some of the best leather decor ideas that you can incorporate into your home.
1. Accent cushions
You don't need to own a leather couch to have leather cushions. Throw these accent cushions on fabric sofas, chairs, or even on the bed—and watch the magic unfold. From tan coloured to black-hued beauties, leather cushions will pull all attention and give the space a modern touch.
2. Headboards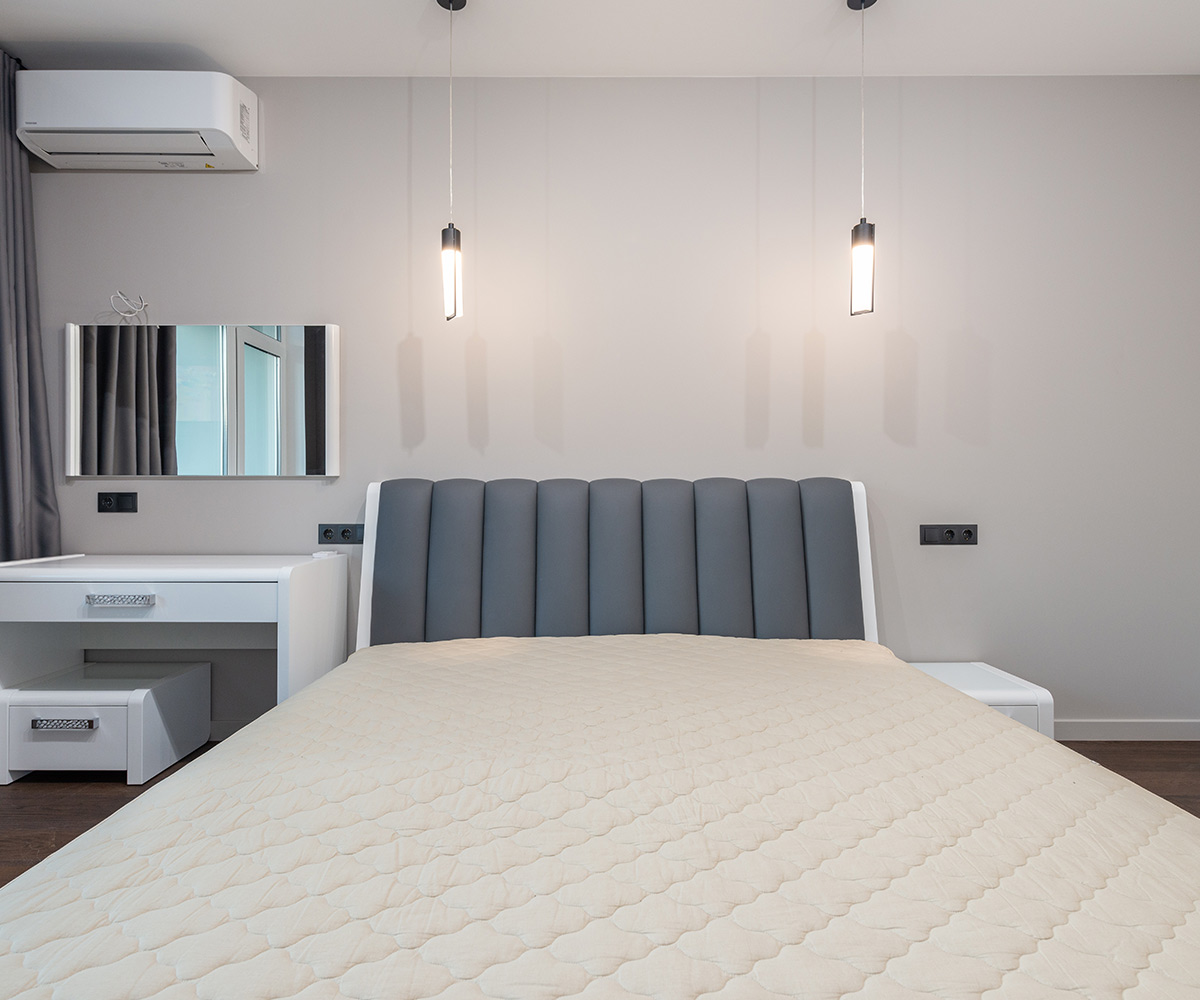 If you don't have a leather upholstered bed and don't want to make one, you can easily add a textural leather touch with a headboard. If your bedspreads are toned down then choose a leather headboard in a bold colour to create contrast. If you want to make it even more eye-catching, choose ones with a woven leather strap or ones that are pin-tucked.
3. Rugs
Leather may not be quite as common in carpets but the versatile material can be used as an area rug to segregate a space, or to create a niche in the house. You can choose from various textures and colours, depending on the rest of your interior decor.
4. Curtains
This too is an uncommon choice but one that is slowly gaining momentum. Faux leather curtains not only look luxurious but denote your unconventional sense of style. You can choose these as blackout curtains and pair them with sheers as well. During the day while the sheer curtains allow sunlight to stream in, the leather ones can be used to block out prying eyes of the neighbours.
5. Wall panels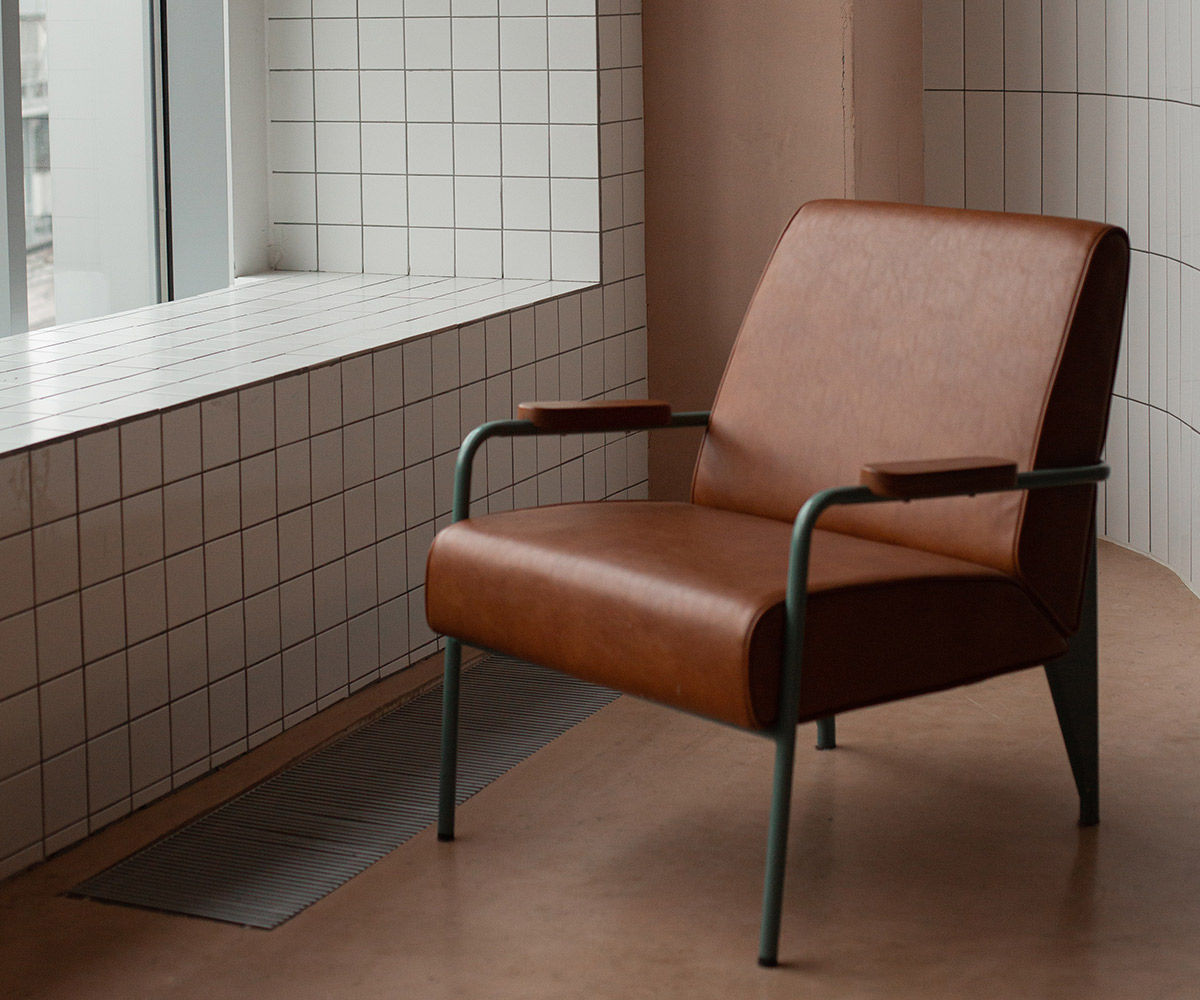 Art, sculptures, and fabrics are the usual choices for a feature wall but you can up the ante at your home with leather wall panels. These can instantly change the room's appeal, are remarkably durable, and infinitely adaptable.
6. Coffee table
The beauty of having a leather coffee table is that using the material as an accent feature creates a sense of surprise. The most charming feature of a leather coffee table would be its unique look, feel, and texture. In fact, no other material has quite the same appeal as leather.
7. Trays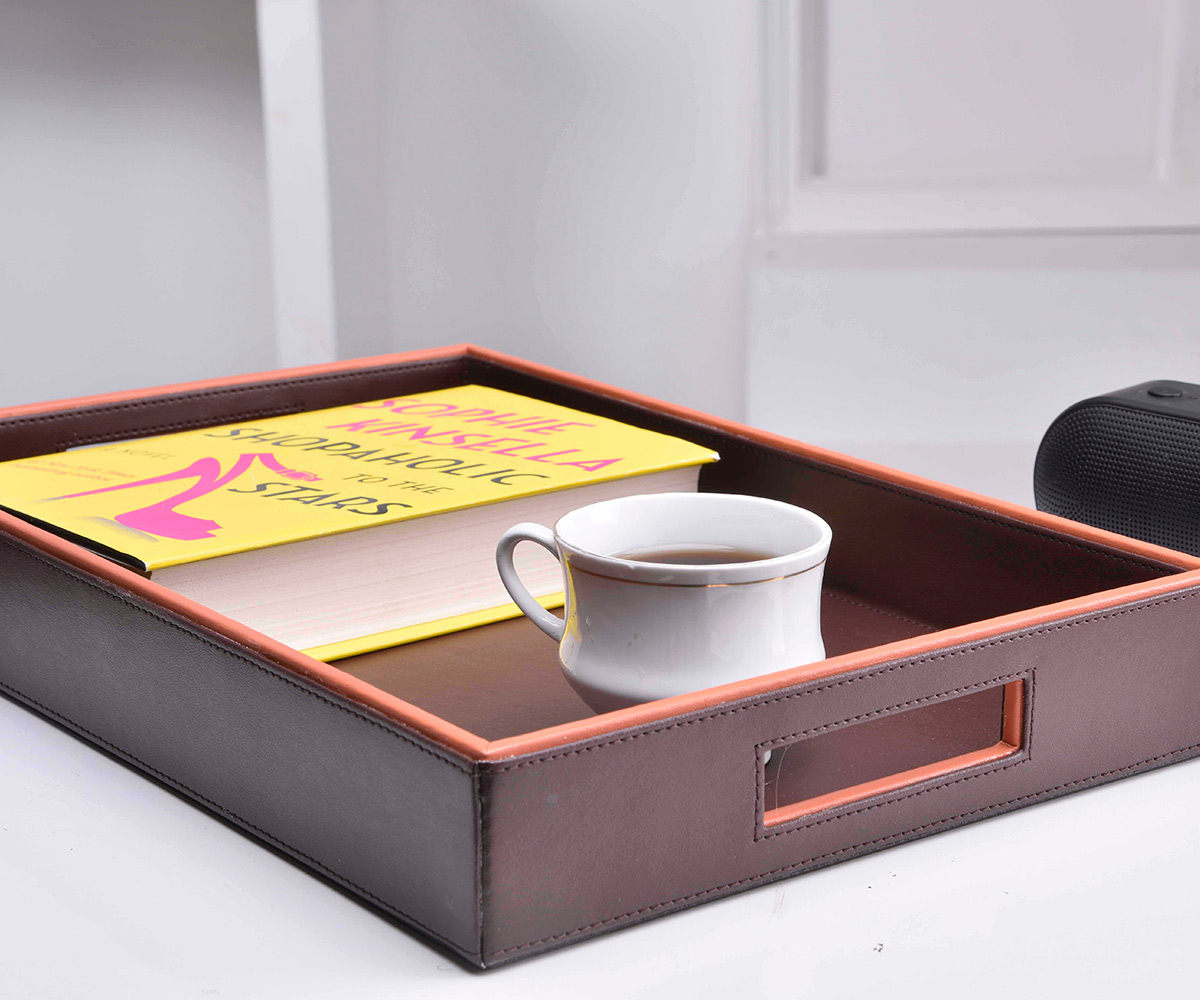 What is the most useful accessory in your home? It's quite possibly a tray. Why not give this serve ware much-needed attention? Leather trays are not only sturdy and stain-resistant, but can even be used as decorative elements, placed atop coffee tables and consoles. 
Photo: Canva