India is home to diverse cultures, traditions, and languages—and has a long history of varied regimes. Their influence has been reflected in a multitude of architectural ideas, designs, and styles which have evolved over centuries in various parts of the country. However, when you think of a traditional Indian home, you often picture a conventional structure with a closed floor plan—one with separate rooms allocated for different purpose, including dining, sleeping, entertaining, etc. These were planned giving emphasis to privacy, especially when the house had to accommodate a huge joint family. This scenario is changing though! With the rise of nuclear families, open floor plans have now become an architectural trend. Modern Indian homes feature one large space, also known as the "great room" connecting the kitchen, dining, and living area with a focus on functionality and aesthetics. 
That said, it is not easy to come up with an open floor plan and if inappropriately laid out, the house may lack that warm and cosy feeling which happens to be the core features of such houses. This article covers a few pointers that can be considered while deciding on an open plan design for your house. 
1. Pull it together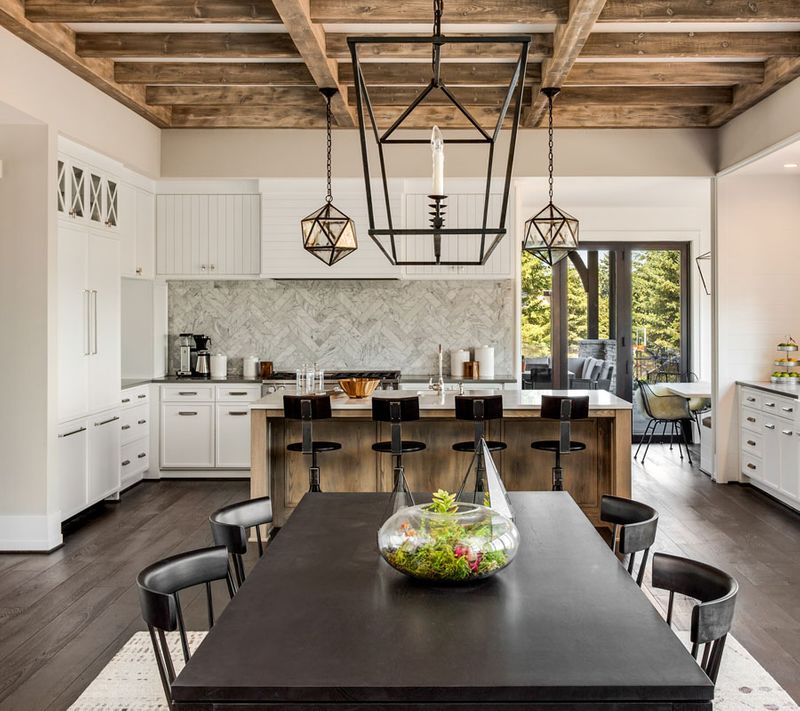 Before you start off with your open room design, take a moment to get an idea of how you would like to use this roomon a daily basis. Remember, this simple floor plan has to be designed in such a way that the spaces define you and your lifestyle. Understand your needs and then assign a purpose to each space.
2. Give each area its unique feature
A great advantage of living room floor plans of open concept houses is that with no walls separating the kitchen, dining and living area—it can function as both a formal living and dining space. No doubt, it's the ultimate entertaining space as everyone can mind their own business and stay connected at the same time. But it can be hard to distinguish between spaces. An art gallery in the living area or a chandelier above the dining table can act as statement pieces that will draw our eyes to each area. 
3. Use furniture to your advantage
Choose furniture that fits and works for your space—not the other way around. Resist the urge to push furniture against the walls. As you follow a simple floor plan, it is better to let your furniture be away from the walls. This helps in creating flow in a space and gives it a snug feel. 
4. Create microlevels
The idea of an open concept kitchen might not sit well with everyone. Some may still need more of a distinctive feature and not just walls that separate the kitchen from the rest of the living room floor plan. In such cases, you can make the sitting area its own separate zone by turning it into a sunken family room. 
5. Be consistent with colours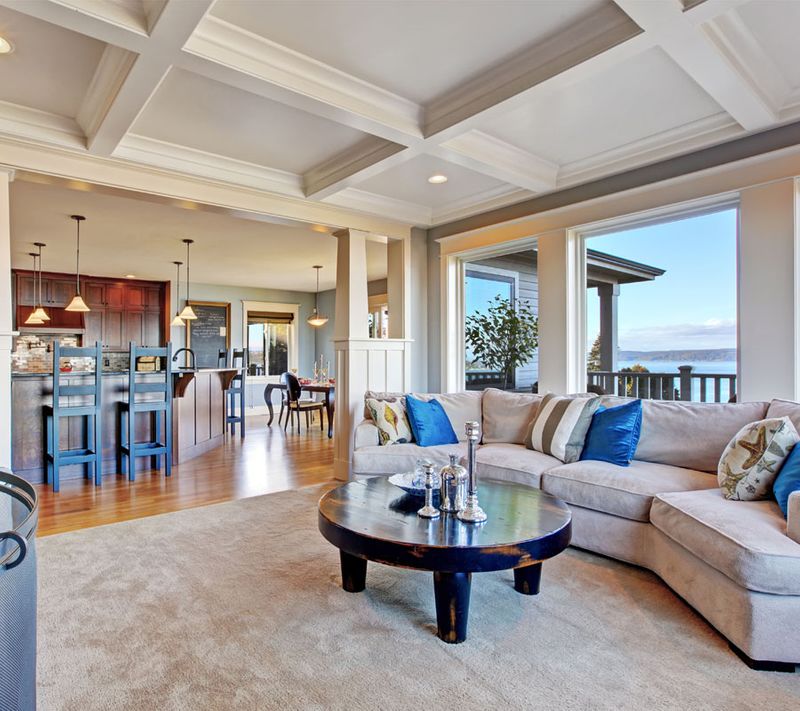 Follow a strict colour scheme. It is better to stick with a neutral colour as your dominant colour as they are easy on the eyes. Add pops of bolder hues in between to make it interesting. Along with this, make sure at least one item in each space has similar prints, textures, or patterns. Although the items coordinated can vary, it will still act as a tie-in element for the whole space. But don't go overboard and make it too matchy-matchy. 
6. Share the light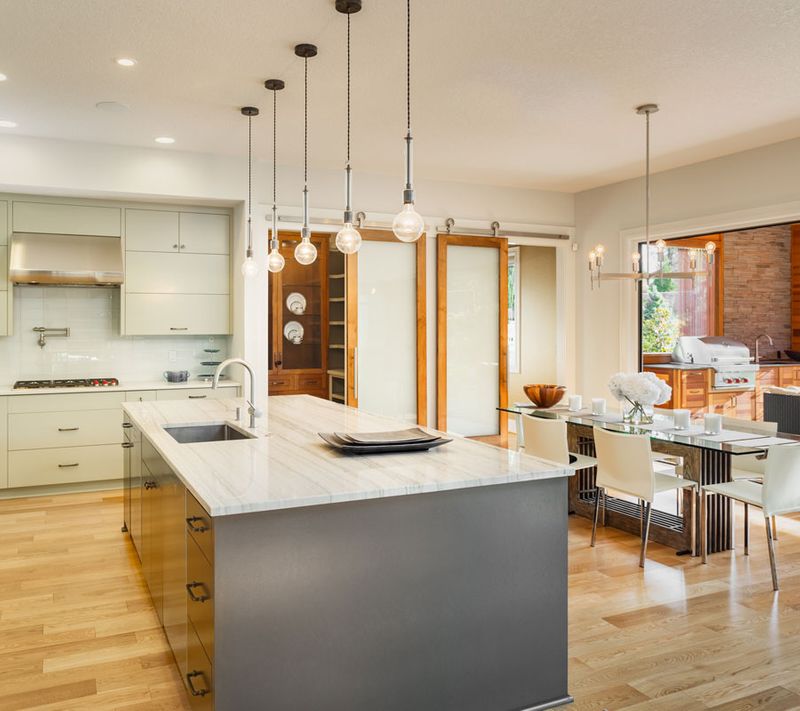 Lighting is one element that can make or break an interior design. Another advantage of a great room is that it allows shared light. Let the natural light that pours in through the window add warmth to the entire space. Apart from task lighting, make use of decorative fixtures—for instance, chandeliers above a dining table—to define the purpose of each space. 
7. The beauty of empty space
Be stylish but don't clutter the space with large furniture or accessories. It can be overwhelming to the eye and can jeopardise your aim to make the whole space breathable and free flowing. Spacing between furniture will help distinguish each space from the rest. It also aids in creating pathways that allow people to walk freely between spaces. Empty spaces can be a crucial component of a successful and simple floor design.
Although open floor plans give you the freedom to design a house which fits your individual needs, it's a bit of a challenge to bring your ideal design to life. Moreover, it has its fair share of disadvantages, including lack of privacy and difficulty in upkeep. Keeping all that in mind, make sure you focus on what will work best for your home and family. 
---
Photo: Shutterstock