Found in almost every Indian household, the comforting smell of garama-garam rotis or chapatis is a familiar memory. This ubiquitous Indian flatbread is a favoured accompaniment with a sabzi or curry. As a leftover, chapatis are the easiest to makeover into a brand new meal or snack. Say no to food wastage as we help you to give your leftover chapatis a brand new makeover.
Chapati noodles
If your kids are bored of the same everyday roti-sabzi, why not turn those bland chapatis into something more fun and tempting by stuffing them with noodles? Perfect to gorge on a rainy day, this healthier version of noodles is sure to leave the young ones craving for more.
Chapati chips
Yes, that's right. You can turn your leftover chapatis into chips in an easy and hassle-free. All you've got to do is cut your chapatis into strips so as to resemble chips and fry in some oil or ghee. Play around with spices at your disposal – turmeric, chilli, paprika, cinnamon, pepper, basil, oregano – and season with some salt. What you get are crispy chips that can be paired with tomato sauce or a cheesy dip. 
Chapati tacos
Give your leftover chapatis or rotis a Mexican makeover with this recipe and say gracias to us later. Instead of deep-frying the chapatis, you could bake them in an oven to cut down on the amount of oil. Using a fork or a toothpick, poke holes into them and bake at around 93°C for five minutes. You can also use any leftover sabzi or scrambled eggs to give this recipe your unique touch. Gorge on these crispy tacos, which make for a perfect stay-at-home lazy dinner. 
Chapati rolls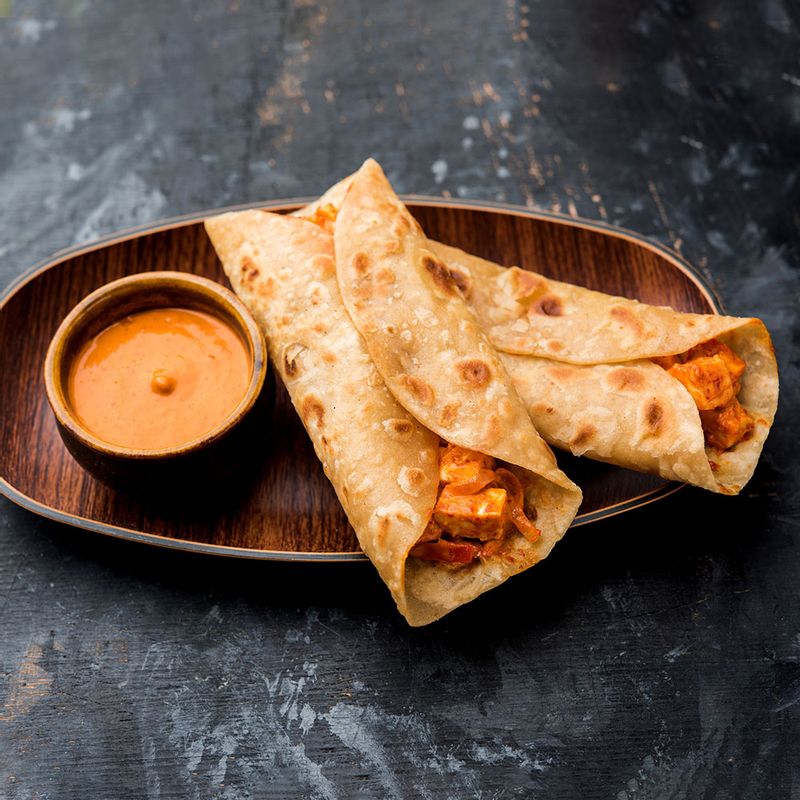 The easiest way to spruce up those leftover sabzis, cutlets, curries and rotis. Add whatever else you can scrounge in the refrigerator – cucumbers, onions, tomatoes, cheese, sauces, chutneys and even eggs – you can easily fix yourself a roll while on-the-go. Just roast your chapatis with a little butter, ghee or oil and stuff with a filling of your choice. Be liberal with the cheese and you get a roll that's just irresistible.
Roti pizza
Turn your boring roti into a pizza to satisfy your fast food cravings. After roasting your chapatis with some butter or ghee, coat generously with tomato sauce or green chutney and add toppings of your choice. You could also throw in an egg or some paneer with a liberal amount of cheese. Don't forget to season with salt, pepper, paprika powder, oregano and chilli flakes. Enjoy along with a hot cup of chai or coffee.
Roti lasagna
Easy to make and the best way to get your kids to eat something healthy, this is a real winner. After you've brushed your baking dish with some butter, first place the roti, then a layer of a sauce of your choice – plain tomato ketchup or something fancy like mustard, barbeque, onion or even mayo.
Next, spread a layer of sabzi – paneer, mushrooms or meat curry. And then cheese (of your choice), obviously! Repeat this step to create multiple layers. You could also add a dash of pepper and other seasonings if needed. In a pre-heated oven, bake at 190°C, and serve. Dig into this cheesy and filling meal, as it rains cats and dogs outside!
---
Photo: Shutterstock